Jump to the contents directly:
If you are a user who is searching for 500 GB free cloud storage, then you are at the right place. Let us first find out why you need this much space for cloud storage.
Possible reasons:
1. Cloud storage equips you with better control and security
2. Even if you break or lose a device, your chances of losing the data are minimal
3. It gives data accessibility from several devices at any given time or place
4. It gives you an additional option for scaling up your space when it needs to be increased
5. It helps with easy collaboration along with sharing facilities
Cloud storage equips you with data security, eliminating the risk of storage devices being carried everywhere. With a button tap, your data shows up on your screen. Plus, it makes sharing and transferring essential files easier.
Although you may also be interested in 200 GB free cloud storage, we focus on 500 GB this time. Let us move ahead with some valuable options to help you get the necessary space.
Top Options to Provide 500GB Free Cloud Storage
After getting an insight into cloud storage and getting your hands on why you need one, it is time to move ahead. So let us glimpse helpful software that provides free cloud storage facilities.
1) EaseUS Todo Backup★★★★
EaseUS Todo Backup is the most recommended backup and recovery program that offers free cloud storage. It provides users 250GB of free cloud storage. You can also get more if you have many data to save.
Moreover, it lets users automate a backup task on schedule. You can do your backup daily, weekly, or monthly. You can save the backup to a local disk or cloud drive. Then, you can restore it with one click.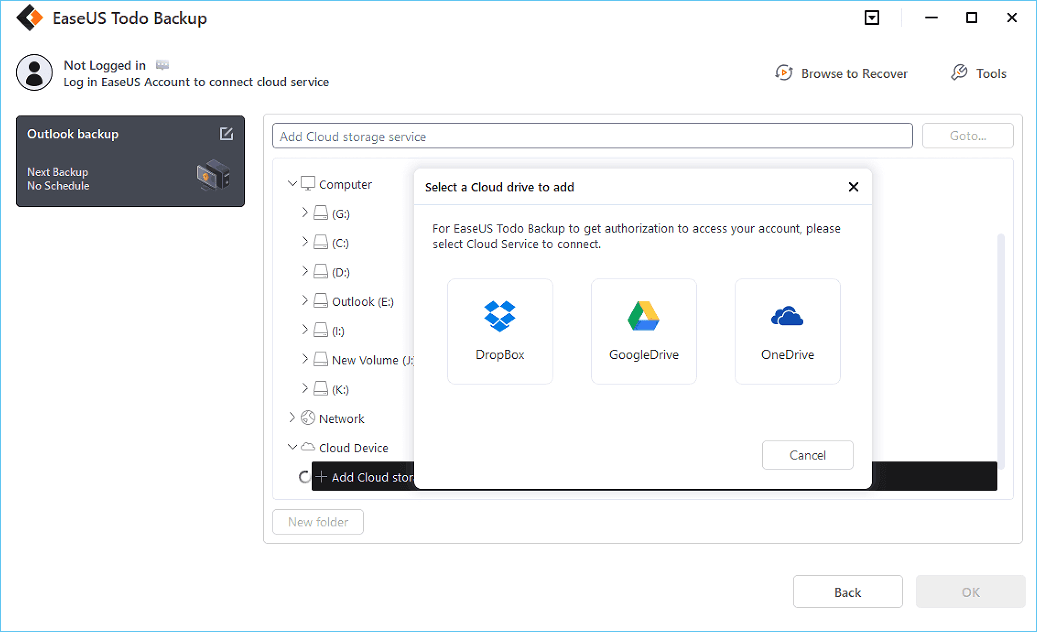 Main features:
Offer users disk/partition backup and recovery functions
Create a System image with easy operations
Back up over 1000 types of files and folders
Automatically back up data daily, weekly, or monthly
Download the software now to get free cloud storage.
2) Google Drive
If you are looking for a 500GB Free Cloud Storage option, then Google Drive is trusted by millions over the globe for its specs. It also specializes in document editing and enhancement of collaboration, along with the provision of file-sharing capabilities. You can do many things with this tool. For instance, you can backup Gmail to Google Drive with easy steps.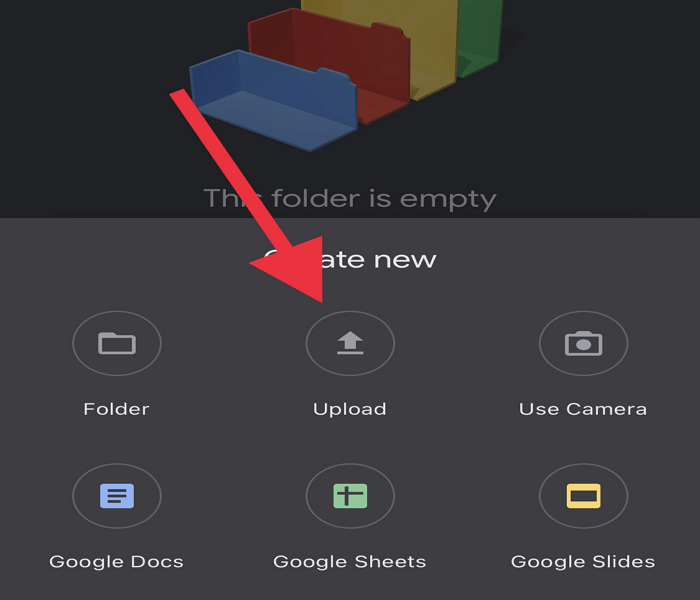 Pros:
Provides excellent compatibility across various devices.
The file search capability is rapid.
The user interface makes the organization and management of files relatively seamless.
Cons:
The downloading and uploading speed is sometimes low.
Sometimes you may find Google browsing the saved content, so there is a security risk.
3) IceDrive
Since its existence in 2019, IceDrive has been catering to the crowd and businesses with its specialty of zero-knowledge encryption. Its light structure and easy-to-use interface make it appealing as a cloud platform. It allows you to use its 10GB space for free, but you must shed a few bucks for more storage needs.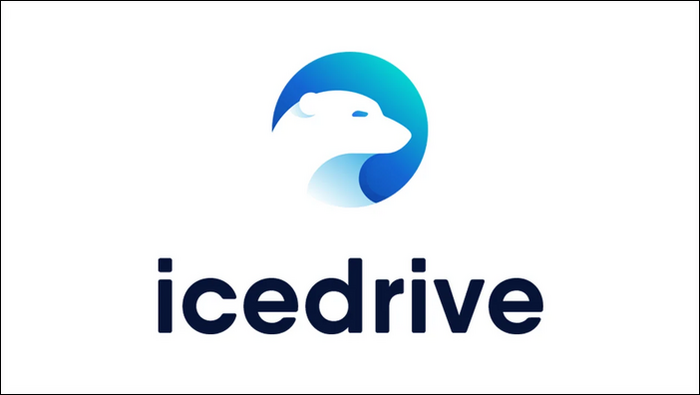 Pros:
The uploading/downloading speed is the USP of the software.
The privacy along with security offered by the software is phenomenal.
You get to see the file previews before taking any action on the file.
Cons:
It needs to catch up on multiple collaboration and sharing features.
There needs to be chat support to guide you with issues.
4) MEGA
MEGA is a cloud storage service that evolved in New Zealand. It provides end-to-end encryption, not allowing its software to read client information. This facility makes the software secure for use by businesses or even for private use. You can also sync your devices with the software to maximize its features.

Pros:
TLS and AES-128 provide an end-to-end encryption facility. 
The source code is transparent.
It is compliant with GDPR for worldwide usage.
Cons:
The collaboration features are minimal.
There are no published third-party testing or audits available.
5) Sync.com
Sync.com offers excellent security and can be used as an alternative to pCloud. It provides free storage of 5GB, which is quite good for individuals. However, for business purposes, you may need to extend this storage. You can develop the storage to 2TB and are not restricted by any file size limit to store on the platform. With file encryption of AES 256-bit, you will find the software to be secured. You can also look for your files using file history and can protect your files by using a password.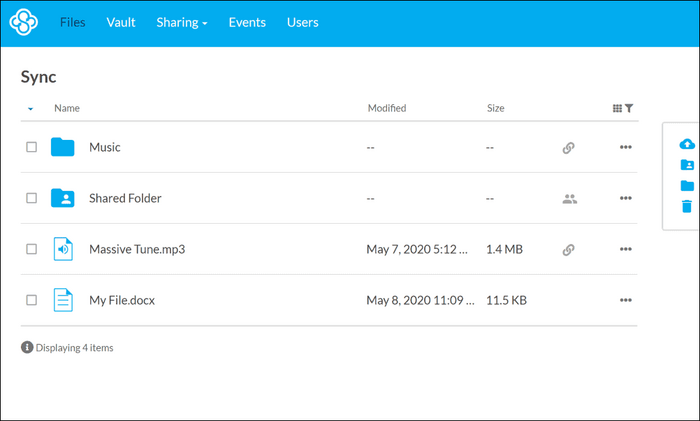 Pros:
There is no size limit for files.
It is secure software that assists in the protection of your files from any malware threats.
The privacy laws on this platform are strong.
Cons:
The free space is limited to 5GB.
The free plan limits you from file sharing and features like versioning.
6) Degoo
Degoo acts as a bank vault. You can control how it uploads your files using WiFi or when your device gets charged. It helps preserve the data and the device's battery life. You also get the facility of automatically uploading folders or files. Degoo works on multiple platforms, including the web, iPhone, iOS, and Android.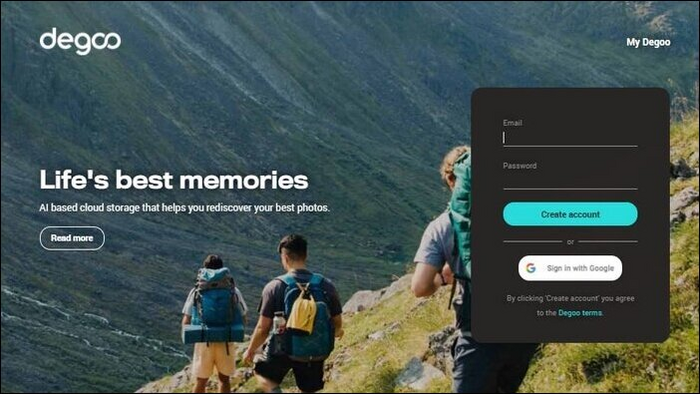 Pros:
The web browsing experience is decent.
There is an availability of a zero-knowledge system. 
There is an availability of cheaper plans.
Cons:
The sharing capabilities could be improved.
The two-factor authentication is missing.
500 GB Free Cloud Storage FAQs
After going through the write-up, you must be sorted with the info on the topic. Now let us find answers to some popular FAQs to understand the subject better.
1. How do I get 100GB cloud free?
In a majority of cloud storage options, there is the availability of 2GB to 15GB of free space. However, opportunities like Degoo makes space ranging from 50GB to 100GB available for you.
2. How do I get 1TB of cloud storage for free?
There are options like YouTube with accessible unlimited video storage facilities. However, only some people provide 1TB of free storage if you talk of cloud platforms. For example, you can check Degoo for 100GB, Google drive for 15GB, and OneDrive for 10GB of space for free.
3. What is the biggest free cloud?
With EaseUS Todo Backup, you get 250 GB of free cloud storage. You can get even more if you pay for it.
Conclusion
With the increase in cloud growth and trends related to cloud computing, the importance of cloud storage is already increasing. Getting 500 GB of free cloud storage is nothing less than a miracle in today's world, where most of us rely on valuable and crucial data to move ahead, whether in business or our personal lives.
For people who want to use as much storages as possible at the lowest cost, EaseUS Todo Backup is your best choice. Download it from the button below right now!
Was this page helpful? Your supoport is truly important to us!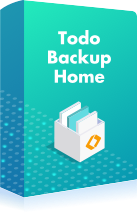 EaseUS Todo Backup
EaseUS Todo Backup is a dependable and professional data backup solution capable of backing up files, folders, drives, APP data and creating a system image. It also makes it easy to clone HDD/SSD, transfer the system to different hardware, and create bootable WinPE bootable disks.
Updated by

Daisy is the Senior editor of the writing team for EaseUS. She has been working in EaseUS for over ten years, starting from a technical writer to a team leader of the content group. As a professional author for over 10 years, she writes a lot to help people overcome their tech troubles.…

Read full bio

Written by

Melissa is a sophisticated editor for EaseUS in tech blog writing. She is proficient in writing articles related to screen recording, video editing, and PDF file conversion. Also, she's starting to write blogs about data recovery, disk partitioning, data backup, etc.…

Read full bio