Want to copy and transfer a Windows 10 User Profile to a New Windows 10 PC
"I already have a computer and laptop that have been upgraded to Windows 10 Pro. I Just bought a new computer with Windows 10 Pro. I want to restore my user profile from my existing Windows 10 Pro computer to the new computer so I have all my files and settings setup for the new machine. What if I need to backup and restore user profiles from one PC to another PC and both are running Windows 10"
Solutions to Copy and Backup User Profile Windows 10
It is indeed really bothering to spend a long time to complete your personal setup. You might ask, is there a quick way to help finish this job? In this page, we have two simple ways to copy and transfer user profile in windows 10.
Solution 1. Copy User Profile Using Windows Backup
The Windows Backup method is the easiest method to copy and backup a user profile in Windows 10. Follow the details below and copy user profile in Windows 10 with ease.
1. Click on Start and click Control Panel then choose Backup and Restore (Windows 7) Window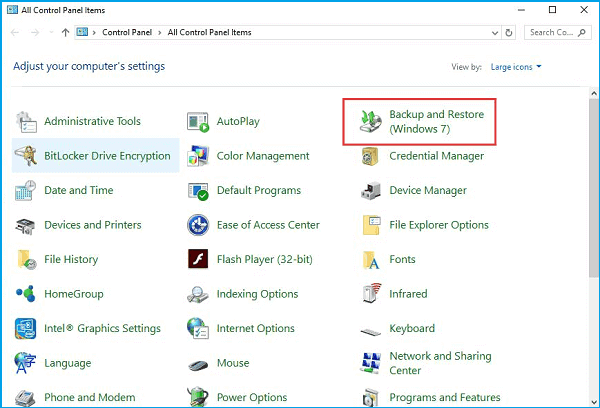 2. Click "Set up backup" in this screen.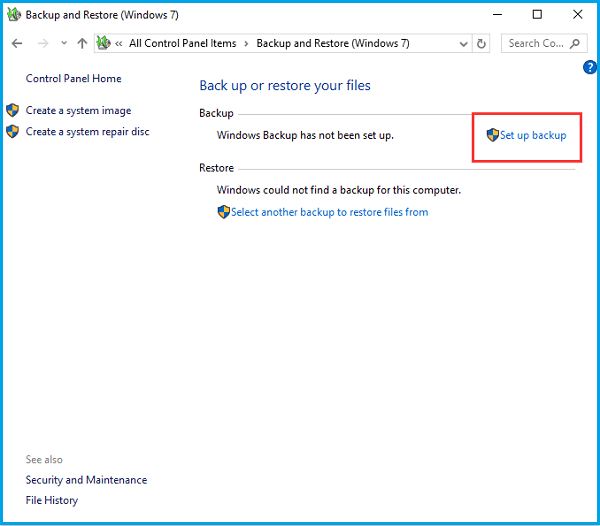 3. Select the location to save the Windows 10 user profile backup and click "Next" to continue. You'd better save the backup on an external storage device so that you can transfer it to other computers.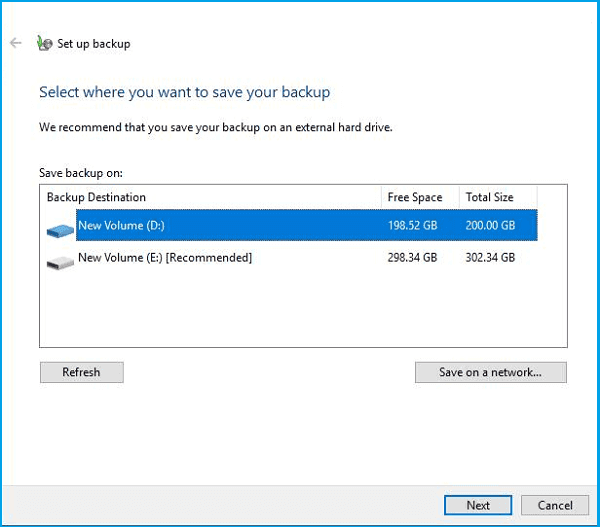 4. In the next screen, select "Let me choose" and click "Next".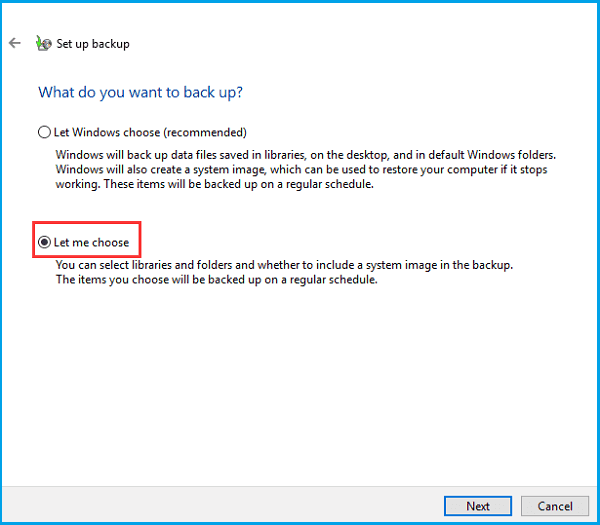 5. Selected all the of created users profiles and system drive(s). If you only want to back user profile up, uncheck the option "Include a System Image ".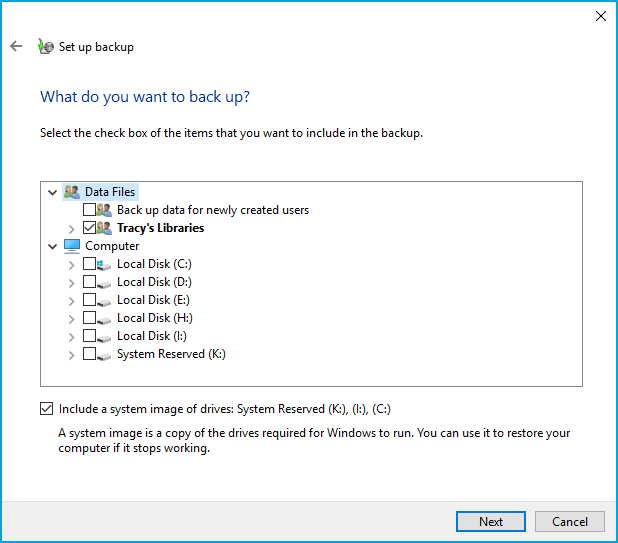 6. In the next interface, it will give you a summary of this backup operation. If no issues, click "Save settings and run backup".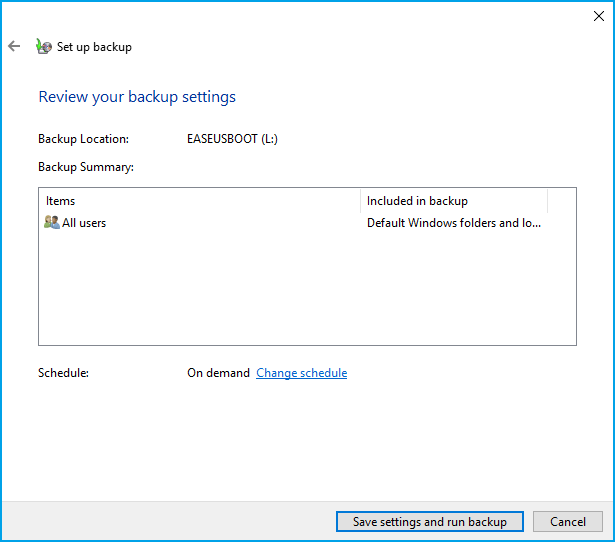 Tips to transfer and restore user profile in Windows 10:
If you want to transfer this user profile to another Windows computer, you can copy the backup on the external storage device to that computer and restore it within Windows 10. You can also restore it from Windows 10 recovery drive.
If you want to backup the pictures, music, video, etc in the user profile without taking up so much space, free Windows backup software is a nice choice. Details are in solution two.
Solution 2. Backup User Profile With User Profile Backup Freeware
Usually, user files backup manually costs too much time. It is a better choice to use a free tool to finish this troublesome job. EaseUS free Windows backup software can help backup user profile in Windows 10 within just 3 steps.
Step 1. Launch EaseUS Todo Backup, click File Backup.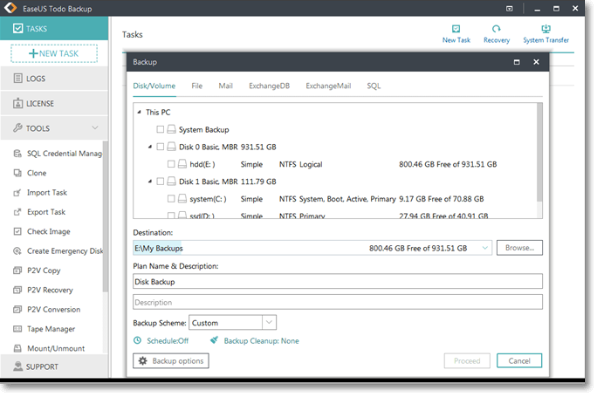 Step 2. Select the C drive and choose Users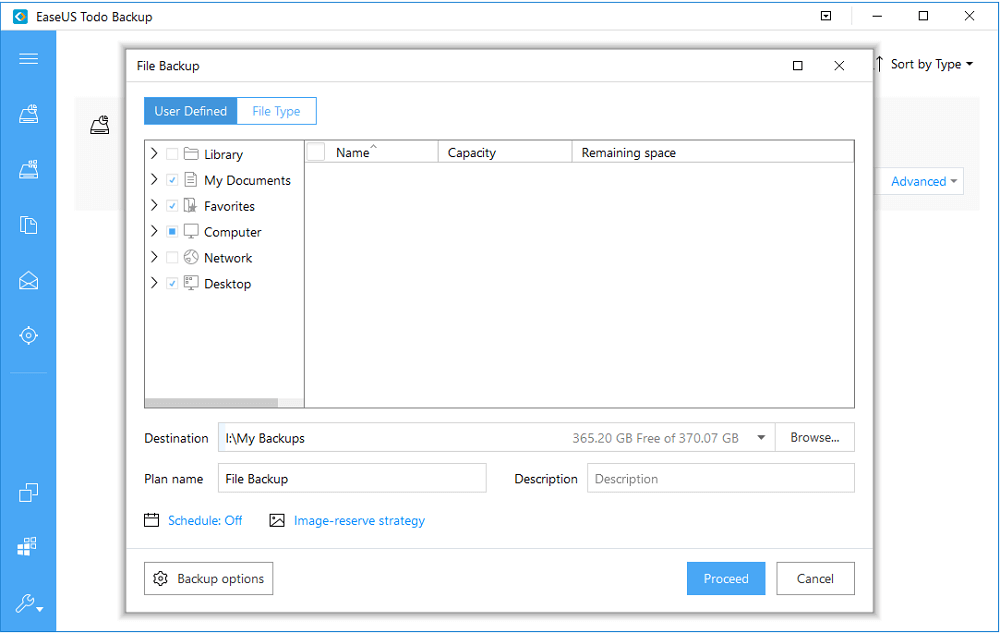 Step 3. Select the location to save the files like pictures, videos in User Profiles and click"Proceed" to backup the files.
It is an easy and convenient way to backup files using EaseUS Todo Backup.