What do you do when receive disk not formatted error
"Disk/drive is not formatted. Do you want to format it?" if you are a computer user, it will never rare for you to be in such predicament for some reasons. Say, a virus attacks your PC, or just a power failure happens, which all may cause such problem. The direct result is that you cannot access the drive, and once you click "yes" to format the disk, all your precious data will be formatted and lost. So the wisest choice for you is to leave the disk alone and choose data recovery software, like EaseUS Data Recovery Wizard, to recover and rescue data from the RAW disk firstly.
What is raw hard disk on earth - Disk/drive is not formatted. Do you want to format now?
A forum post gives us the real scenario: "I am using Windows XP professional, but my problem is when I save a file (either an Excel or Word) through the floppy disk and open or copy this to another PC (with WinXP OS) it always displays a message as 'Disk is not Formatted. Do you want to format it?' Yes or No? I've tried to take ownership over the drive but the option is unavailable because the system files shown as RAW. Is this a sign or Virus?"
Here is the explanation: the disk you are trying to access either hasn't been prepared for use with your OS, or it has been damaged and the data can no longer be read. Every floppy and hard disk needs to be formatted to prepare the media for use with a particular file system.
Rescue data first when the system showing disk is not formatted!
Anyway, if you choose to format the raw disk, the problem will be done, while the data stored on the raw disk will be gone as well. At the thought of loss of those precious personal or business files, memorable photos, etc. you are sure to feel panic. So for this situation, it is the data recovery from the raw drive/disk firstly that always is of much importance. Reliable and professional data recovery software, EaseUS Data Recovery Wizard, will recover your data safely when "Disk not Formatted" pops up.
How to recover files when "disk/drive is not formatted "?
Even though you know little about computer, data recovery from raw drive showing "Disk/Drive is not formatted. Do you want to format now?" is still possible, because EaseUS data recovery software, specializing in data recovery from every possible reason, will recover your lost data from raw disk/drive, deletion, formatted disk, system crash, power failure, etc.
Before we go to the step-by-step instructions of recovering data from raw hard disk showing "Disk/Drive is not formatted. Do you want to format now?" your hands-on experience will be much helpful for your data recovery. Therefore, the free trial version is available here, why not download it now and follow me?
Firstly, we will come to the main window of the software as picture bellow. To recover data from raw hard drive showing Drive/Disk not Formatted, you should choose the RAW disk or inaccessible logic disk where you lost your data. Then click "Scan" to begin scanning for files.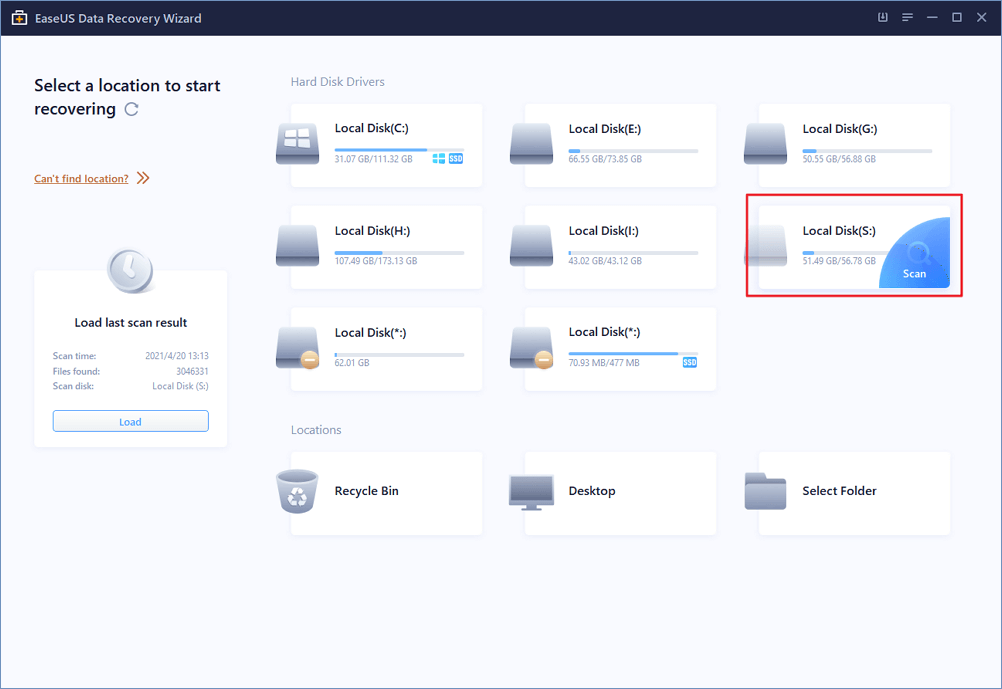 After scan, you can filter what you need from the scanning results according to the file type. Then, click "Recover" button to get them back once. Here you should save all the recovered files on another disk to avoid data overwriting.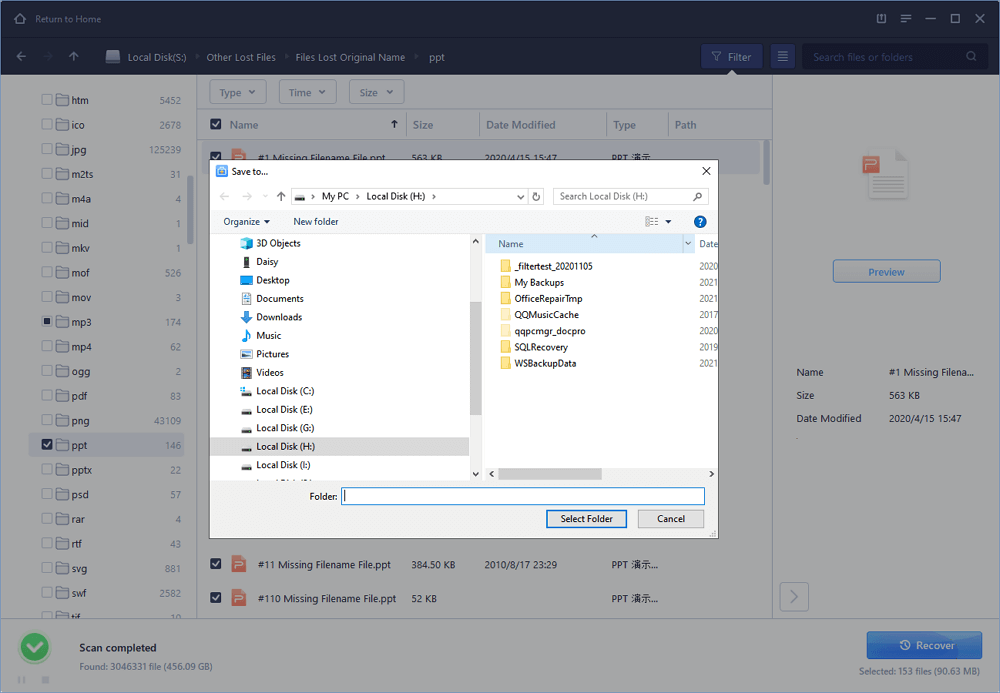 Through those steps above, EaseUS Data Recovery Wizard will enable you to recover your data efficiently when Disk/Drive is not formatted pops up.
Anyway, as a joke says "Millions of years ago a meteor crashed into earth and destroyed all dinosaur life." So backup your work. You never know when it might hit next!"
Learn from video tutorial to fix disk not formatted error