How Do I Fix Corrupted Data Error on PS4?
"PS4 corrupt data error happened to me several times now, and I can't get rid of it. When this corrupt data message appears, the game sound will start to lag behind and then I will be unable to load my character, finally the game will go black and show the error information as displayed.
Cannot continue using the application. The data for the following application is corrupted. Delete the application from the PS4, and then insert the disc again."
The error message of corrupt data on PS4 has occurred in many games like Destiny, Warframe, Arsenal, etc., which usually indicates a poorly functioned hard drive or just the application.
To fix PS4 corrupt data error, you need to delete the saved corrupt data file manually
Go to Settings -> System Storage Management -> Saved Data -> Media Player.
Enter into the Media player folder, there should be a 'corrupt data' saved file that shows up.
Press the Options button and delete the saved corrupt data file.
Now exit. Reopen the Media Player app.
Or, you may perhaps have to rebuild the database if PS4 game installation from CD shows corrupt data
Turn off the PS4 completely.
Press and hold the power button. Release it after you've heard two beeps: one when you initially press, and another about 7 seconds later. This will boot the PS4 into "Safe Mode".
Connect a DualShock 4 controller with the provided USB cable and press the PS button on the controller.
Select the option "Rebuild Database".
By doing like this, you should no longer receive the corrupt data error on PS4. If you're out of luck, there is no other way but reinstall the operating system or replace PS4 hard drive with a new one.
How to Recover Corrupted Game Data on PS4?
In any case if you lose game data and game progress while fixing corrupt data error on PS4, don't worry. Feel no hesitate to download EaseUS hard drive recovery software and let it help find the lost PS4 game files. It's easy and fast, only 3 steps are required.
Connect your PS4 hard drive with your Windows computer that has EaseUS Data Recovery Wizard installed. Let's start.
Step 1. Select the PS4 hard drive and click "Scan".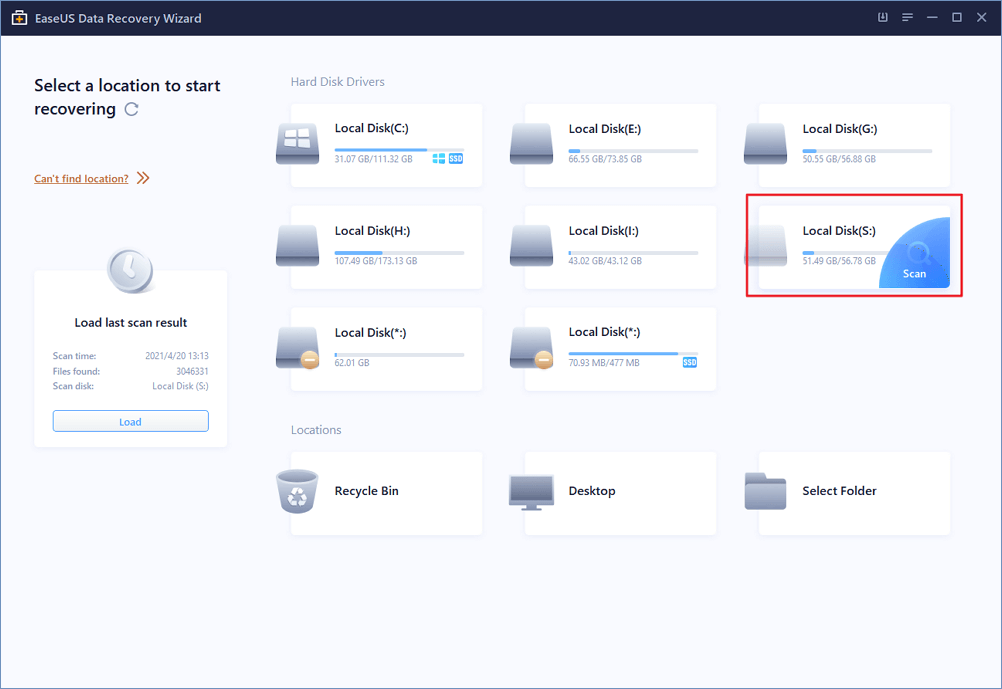 Step 2. EaseUS Data Recovery Wizard will start a quick scan first. After the quick scan completes, a deep scan will automatically launch in order to find more files.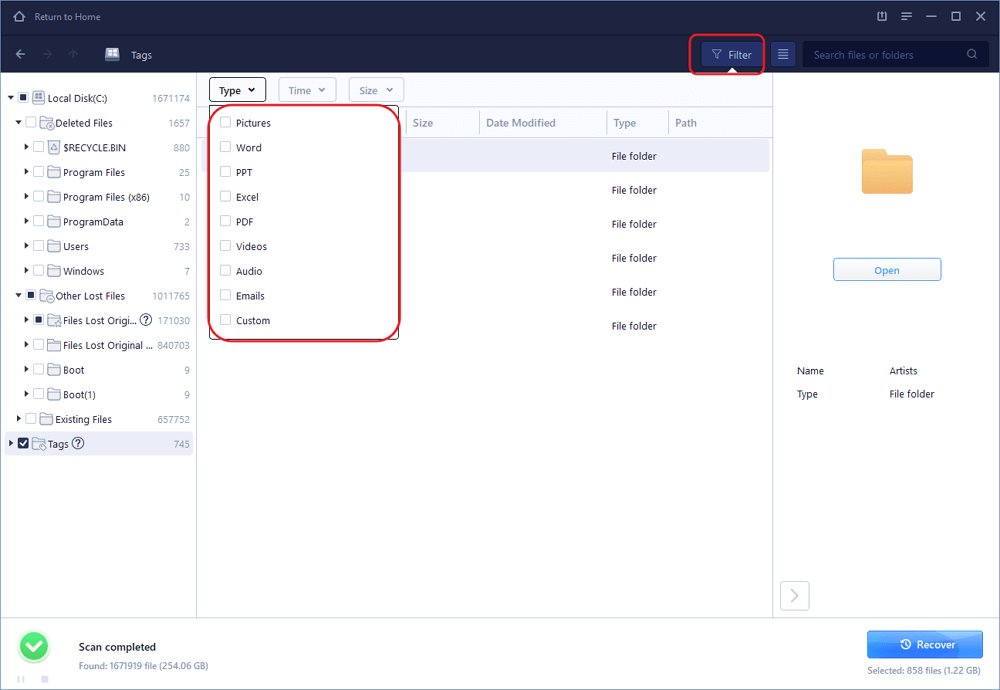 Step 3. All the scanning results will be displayed in categories. Choose the files you want to recover and click the "Recover" button. Do not save the recovered files to the PS4 hard drive in case of data overwriting.