Why you need a Windows 10 migration tool
If you want to keep your personal data, installed programs and settings after updating your computer from former operating system to the newest Windows 10 or buying a new computer that already comes with Windows 10, a Windows 10 migration tool will play an important role in getting things done. Without it, you have to manually transfer each of your files, and reinstall all the applications one by one. It is really a tedious job that takes much of your time and efforts. I believe it will be the last thing you want to do in the world.
What is the best Windows 10 migration tool
Since you don't want to manually transfer your files and programs, it is important for you to find a reliable Windows 10 migration tool. But which one is the best? We strongly recommend you try EaseUS Todo PCTrans. It is a powerful PC transfer software that can make data transfer in Windows 10 much easier. With simple clicks, you'll be able to transfer all your data and installed applications from Windows XP/7/8 to Windows 10 or from an old computer to a new computer coming with Windows 10.
How to transfer data and applications with EaseUS Windows 10 migration tool
EaseUS Windows 10 migration tool is not only an easy but also secure way for data transfer in Windows 10. You can use it to create a backup image for your data, your programs, or even the whole hard disk, and then restore the files and programs from the image backup to Windows 10 system or a new Windows 10 computer. The steps below present you how to transfer files and apps between two different operating systems on the same computer. If you want to transfer files from one PC to another, refer to the article about how to transfer files from PC to PC instead.
Step 1. Create an image file.
1. Connect your USB (flash) drive/external hard drive to your source computer. Launch Todo PCTrans, click "Image Transfer > Start" on the main screen.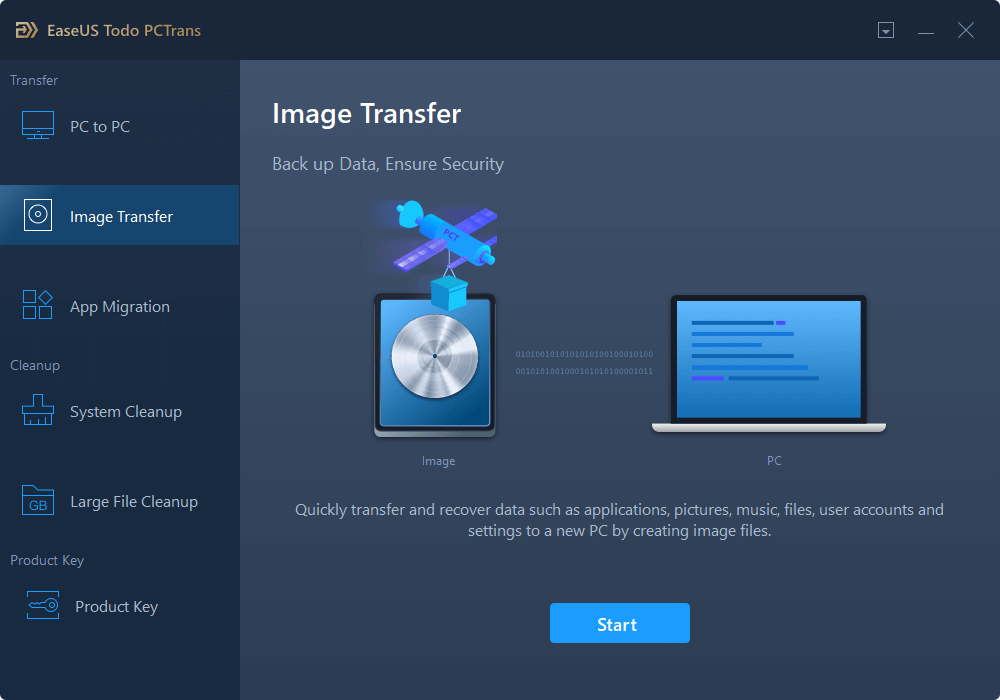 2. Select "Create Image File > Create" to move on.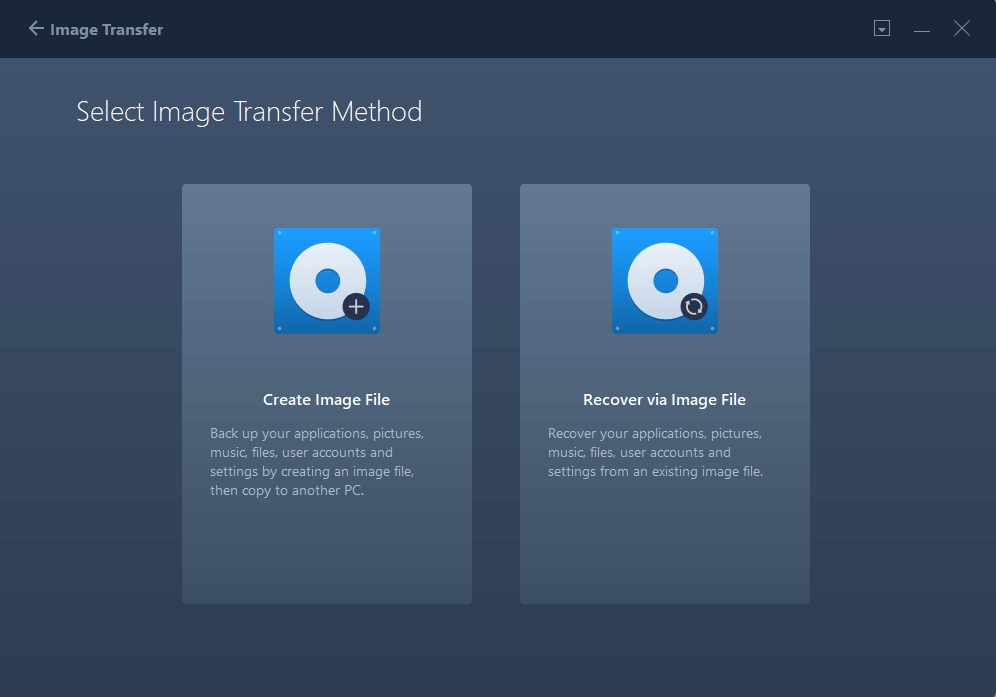 3. Click "Edit" at Applications, User Accounts, and Files columns to choose the specific data, applications, etc. to create an image.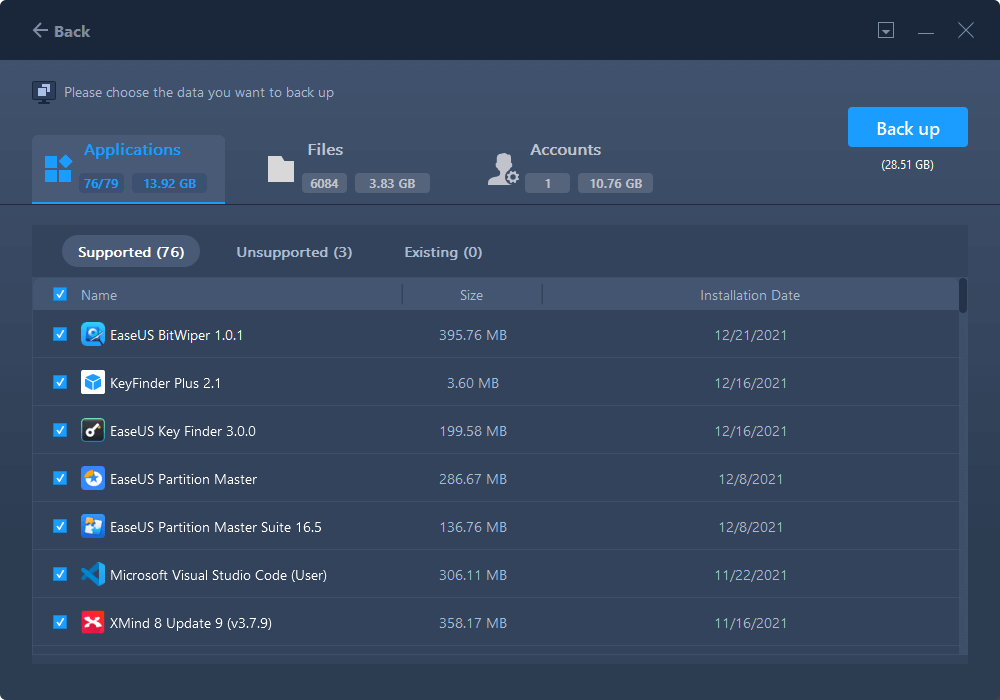 Step 2. Recover via the created image file.
1. Plugin your USB drive which stores the created image file to the target PC and open EaseUS Todo PCTrans. Click "Image Transfer > Start > Recover via Image File > Recover".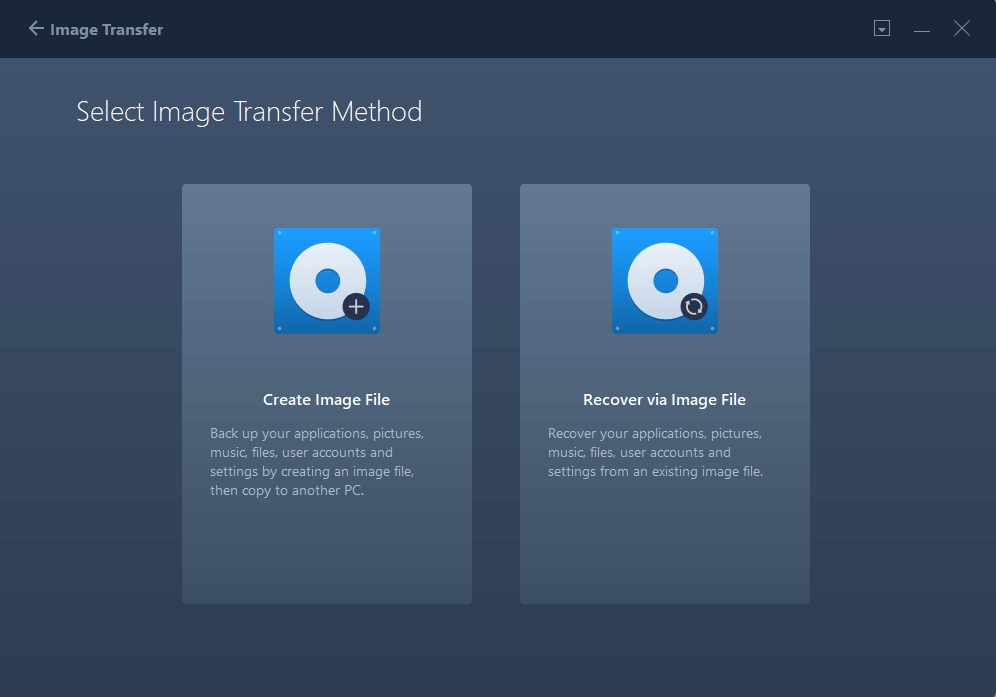 2. Click "Browse" to locate the image file. Then, choose "Recover" and go to the next step.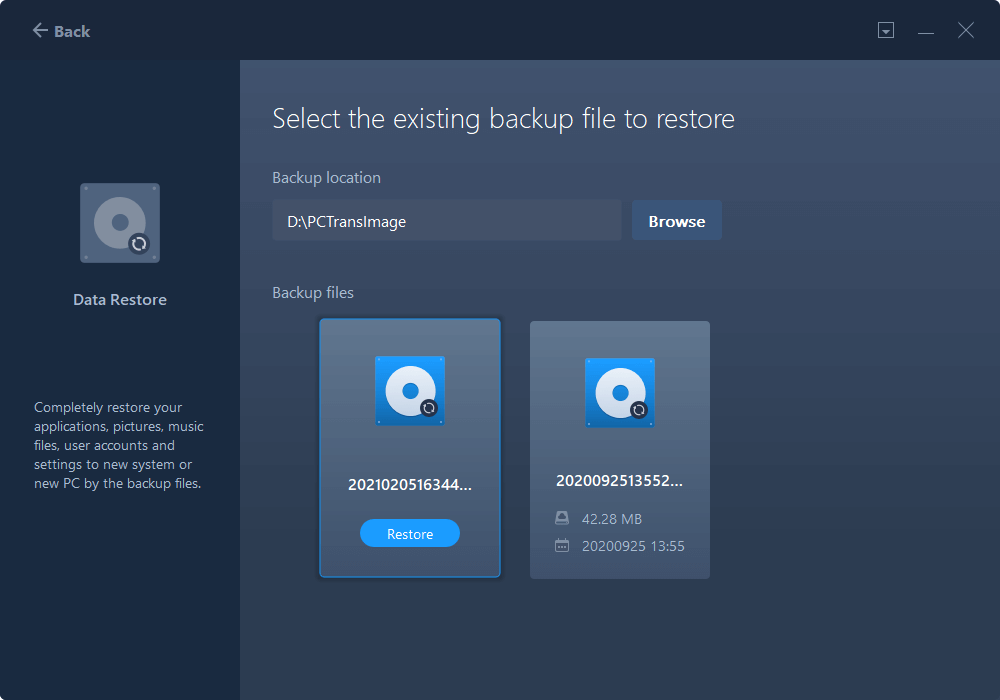 3. Now, you can select Applications/Files/Accounts you want to recover.
Or you can click the "Edit" button to choose the specific data to be transferred flexibly. Click "Finish" to confirm. Besides, you can also click the edit icon > "Submit" to change the target path to recover and save the files.