How to move programs/apps/software to new HDD/SSD?
Your computer gets full very soon after installing necessary apps, programs, and software? Don't want to delete useful software, programs or apps in your PC to free up space? Are you trying to move favored applications, software or programs to new SSD/HDD so to free up storing space in your system disk? Relax! Now all your concerns can be directly solved now.
If you are looking for a way to move your installed apps, programs and software to new SSD or HDD without reinstallation, you are at the right place. Here in this article, we'll introduce you a highly effective PC transfer software to transfer target software, programs, apps, files or personal document, etc into a new disk without reinstallation. How?
Follow below two guide steps to move target data to new HDD/SSD right now:
# 1. Download PC transfer software for help
To simplify the app or software transferring process, we'd like to recommend you try professional PC transfer software - EaseUS Todo PCTrans which will make it easy for all of you to migrate and move installed apps, software, programs, and even games into target HDD or SSD without reinstallation.
Your very first step is to download and install this software on your PC. Activate it with a serial key, and then you can follow step 2 to transfer or move target apps or software.
# 2. Move/Transfer installed apps, programs, and software to HDD/SSD without reinstallation
Now you can follow to move target apps, programs and software into new HDD/SSD without installation and free up storage space in your PC.
If you are looking for a way to transfer apps, data or fancy software/programs to new PC or laptop, you can see the details by clicking: migrate old computer data to new PC.
If you want to know how to move or transfer installed apps, software, and programs to a new SSD or HDD within one computer, follow below steps for a guide:
Step 1. Connect new SSD or HDD to your PC and Run EaseUS Todo PCTrans
1. Connect the new SSD or HDD to your computer and initialize it to make the drive accessible.
2. On the main screen of EaseUS Todo PCTrans, click "App Migration" and click "Start" to continue.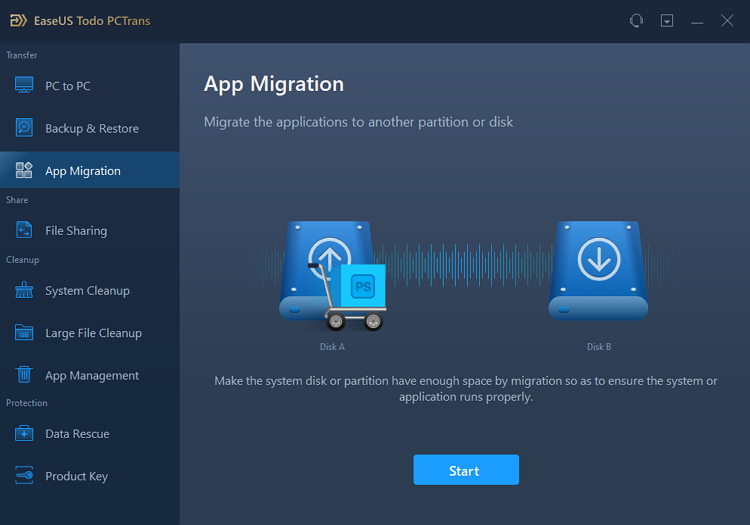 Step 2. Select apps, programs on the source disk and select SSD or HDD as target disk to transfer
1. On the source partition where you installed apps, tick desired programs (marked as "Yes") that you'd like to transfer to your SSD or HDD.
2. Click "Browse" to select the new SSD or HDD as the destination and click "Transfer" to move the selected programs.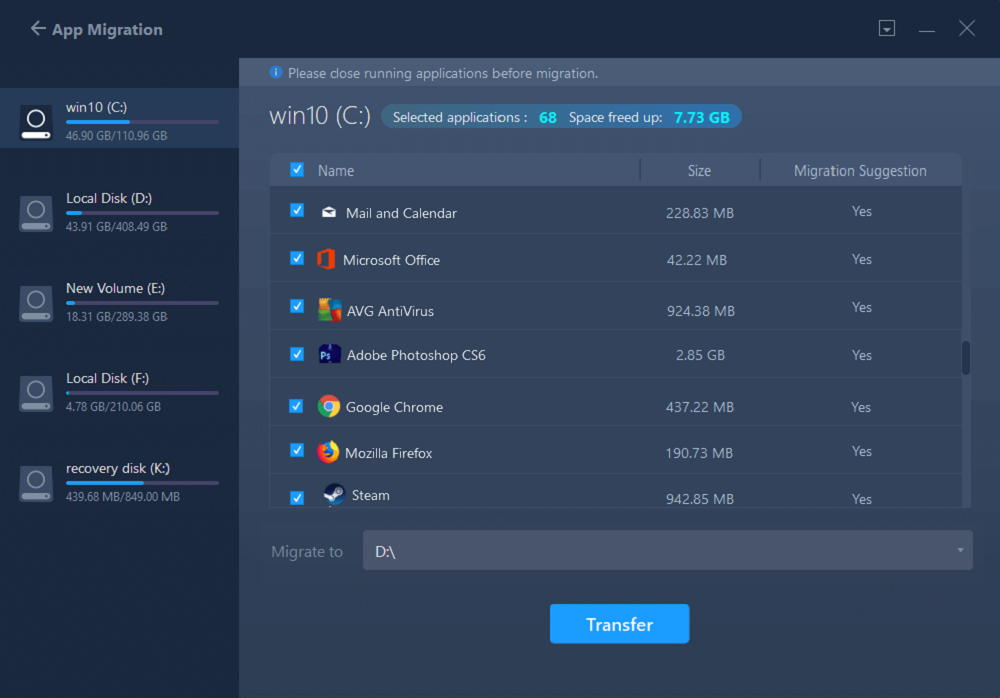 Step 3. Wait for the transferring process to finish
When the process finishes, click "OK" to complete.
Then you can restart your PC to keep all the changes and you can run the transferred program on your new SSD or HDD again.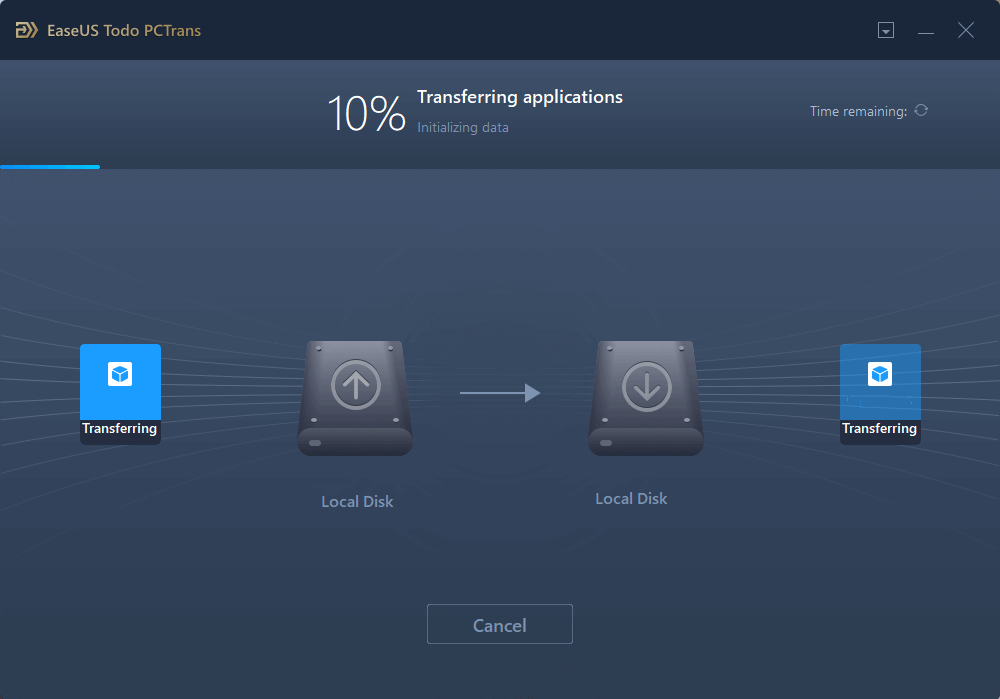 After this, you can reboot PC to keep all changes and then you can run your apps, software and programs without any problems now.