Pen drive showing less space than actual, how to fix?
"I have purchased an 8 GB Toshiba pen drive and it was working well all the time in the past 3 months. But now it occurs some problem and shows only 4mb. Anyone knows why is pen drive showing less space than actual and how can I regain the original size?"
Why USB drive incorrect size problem occur
The USB drive incorrect size problem like 8GB flash drive becomes 4MB, 16 GB pen drive showing 64MB occurs and get users into trouble now and then. Sometimes, the issue happens after formatting and sometimes it just attacks because of invisible shadow files, hidden recovery partitions, unallocated space or some other unknown reasons.
This makes it difficult for users to figure out which reason cause their flash drive showing the wrong capacity. But it doesn't matter, after all, it is not the thing that people concern most. When the issue attacks, all the users want to know is how to restore USB flash disk back to full capacity.
What is the best way to fix USB drive incorrect size problem
Can't wait to know what is the easiest and most efficient way to fix USB drive incorrect size problem? It's not so difficult as you have expected. Just use EaseUS partition tool, a third-party USB format tool to reformat the flash drive, and then all your problem will be fixed. It is also useful for other storage media like external hard drives, pen drive, memory card, Micro SD card, etc. Now it's your time to download the program and follow the steps below to recover the lost or unallocated space when disk shows incorrect size in Windows.
 Tip

Formatting will erase all the data, please make sure that you have made a backup before trying to restore USB drive, pen drive or flash drive back to full capacity.
To fix USB drive incorrect size problem, follow these steps:
Step 1:

Select the USB drive to format.

Connect the USB drive or pen drive to your computer. Download and launch EaseUS partition software. Right-click the USB drive you intend to format and choose "Format".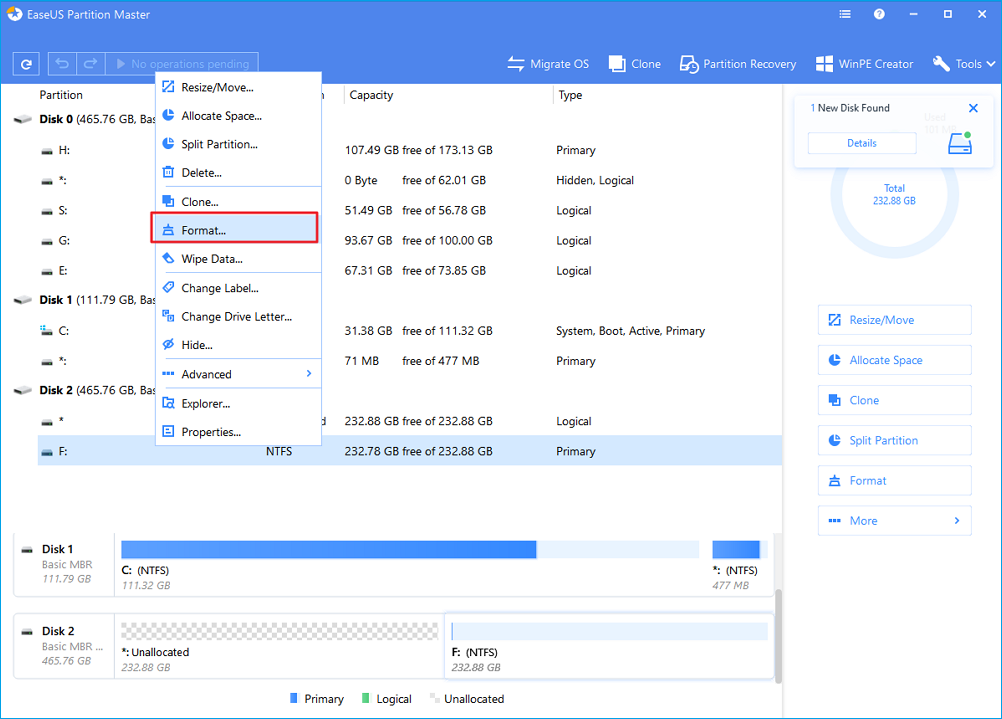 Step 2:

Set the drive letter and file system.

Assign a new partition label, file system (NTFS/FAT32/EXT2/EXT3), and cluster size to the selected partition, then click "OK".
Step 3:

Check the warning box.

Click "OK" if you see the Warning window. If you have important data on it, back up the data in advance.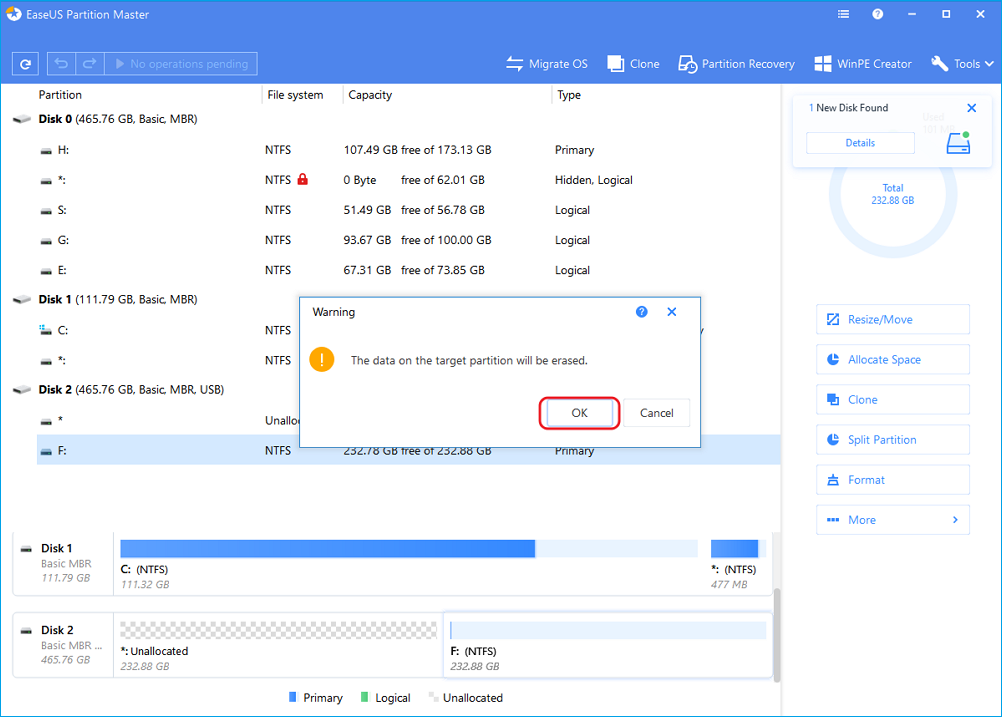 Step 4:

Apply the changes.

Click the "Execute operation" button first, and then click "Apply" to format the USB drive.