When the operating system is missing or operating system not found error occur on your PC, it would be impossible for you to boot up PC or start a Windows system. You'll be presented with a black screen with an error message "Missing operating system.." or "Operating System not found..". Facing this problem, you'll not get any accesses to Windows 10/8/7 then. So how to fix such a problem? Is it possible to find access or solutions to fix the issue and get system restored again? Let's find out causes and solutions to fix missing operating system error in Windows 10/8/7 now.
Knowing reasons and causes for how did your computer fail to find the operating system or what makes the operating system not found will make it much easier for you to find the exact solutions to fix this problem and get your Windows system back again.
Part 1. Reasons/causes for operating system not found error
System/BIOS does not detect Windows installation hard drive/disk;
System hard disk drive failure due to physical/logical damage;
Improper/incorrect set BIOS settings;
Windows Master Boot Record disk is corrupt/damaged;
Windows boot files in system partition are no longer active.
After knowing the top 5 major reasons that cause operating system missing in Windows, you may try to figure out which reason that has caused your Windows OS not found and then find a relative solution to fix the problem.
Part 2. Solutions to fix missing operating system error in Windows 10/8/7
Here below you'll find relative solutions to these 5 problems that cause your computer fails to boot with the operating system not found error.
Solution 1: Check if hard drive is detected by BIOS
Press and hold F12/F10 while pressing Power button to turn on PC;
Release F12/F10 when the BIOS Setup Utility is displayed;
Try to find IDE Primary Master, IDE Primary Slave, IDE Secondary Master and check whether they can be detected or not;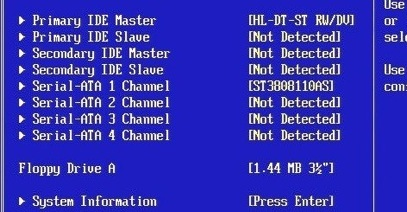 If no disk is shown or displayed as None/Not Detected, it means that the BIOS doesn't detect the drive and you may select None to Auto. This may solve OS not found error.
If the system disk information is displayed, it means that BIOS can detect the hard drive and you need exit BIOS.
Solution 2. Test hard disk drive and reboot computer from a WinPE bootable disk
Press and hold F10 and press Power button to turn on PC > Release F10 after the PC screen display you with test;
Use Right Arrow to select Tools menu in BIOS Setup Utility;
Then select Hard Drive Self Test > Press Enter to start the test;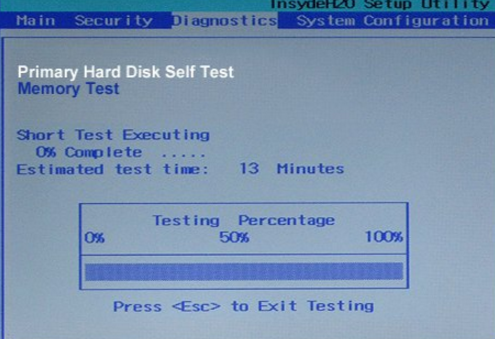 If all tests pass, the hard drive is not damaged. You may jump to Solution 3 to reset BIOS to default state.
If any tests failed, please contact your hard disk or computer manufacturer for a replacement as long as these devices are under warranty.
If you don't want to let the operating system not found issue bother you, you may directly reboot the computer from a WinPE bootable disk. Professional partition manager software - EaseUS Partition Master will help you easily to reboot your computer without any obstacles. You may free download it and follow steps to reboot the computer from WinPE bootable disk now: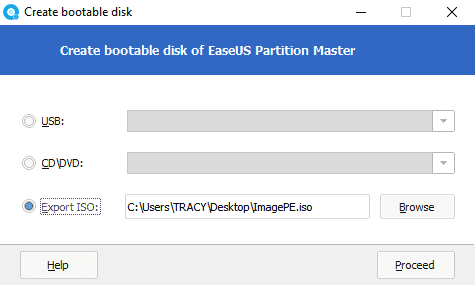 Connect the bootable disk with your computer and reboot it;
Select to boot from EaseUS Partition Master bootable disk;
Follow the on-screen guidance and you'll get your computer to boot up then.
Then all you need is to wait patiently to let the computer finish system restoring process. If you lost some important data in your computer, you may apply professional data recovery software such as EaseUS Data Recovery Wizard to restore lost data due to missing operating system error.
Solution 3. Set BIOS to default settings
Improper settings or incorrect BIOS setting may also cause operating system not found in your PC. You can try to set BIOS to default settings to solve the operating system not found issue.
Restart PC and enter BIOS;
Find BIOS and enable the default setup option, including Load Optimal Defaults, Get Default Values, Load Optimized Defaults, Load Setup Defaults, and so on;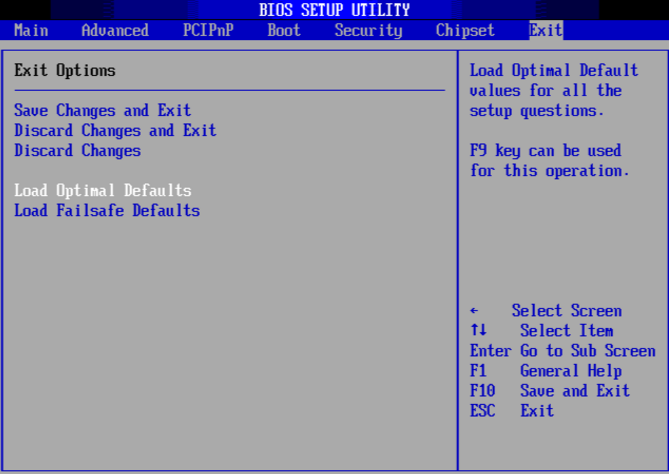 Press F10 to save changes and quit from BIOS.
If this method doesn't work, the MBR disk could be damaged and you may jump to Solution 4 to find the MBR disk repair method.
Solution 4. Repair/Rebuild MBR (Master Boot Record) disk
Here we have two methods to help you repair or rebuild MBR disk: repair MBR with Windows installation disk or repair MBR disk with partition manager software.
Method 1. Repair MBR disk with Windows installation disk
Insert Windows Operating System Disc to the optical (CD/DVD) drive;
Press power button to turn on PC > Hit Enter when Boot from CD prompt;
Press R key in Windows Setup Menu to start the Recovery Console;
Type: FIXMBR at the C:\> prompt and hit Enter;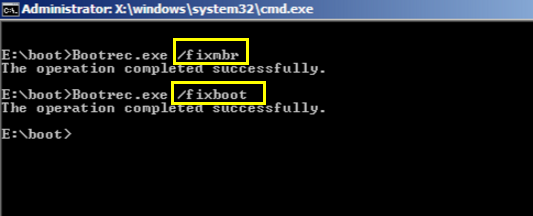 Press Y key > hit Enter when asked if you want to write a new MBR;
Restart PC by pressing Power button when the MBR complete write process.
Method 2. Rebuild/repair MBR disk with partition manager software
If you prefer a more easier way to rebuild or repair the MBR disk, you may apply partition manager software - EaseUS Partition Master to repair or rebuild MBR with simple clicks then.
Solution 5. Set correct partition active
When Windows is running under Legacy BIOS + MBR mode, the boot partition/system partition should be set as active so that MBR can pass boot right to boot manager and find Windows. If the system partition or boot partition is not set to active, you may encounter operating system not found issue. How to set correct partition active? You may follow below steps to set boot partition active:
Boot computer with WinPE bootable disk created by EaseUS Partition Master;
In EaseUS Partition Master window, right click the boot partition and select Set active;
Follow onscreen guidance to reboot computer with Windows system then.
All effective solutions for Missing Operating System or Operating System not Found error are all presented to you now. You may try any one methods to fix your problem and get healthy Windows system back and continue use your computer again.