This page covers complete solutions to help you fix hard disk or SSD not detected in Windows 10/8/7 desktop computers and laptops without losing any data.
Internal Hard Disk Drive Cannot Be Recognized by PC in BIOS, help!
"Hi guys, I'm having this problem that my second hard drive in PC fails to show up in PC. I tried some instructions to see whether it can be detected in BIOS, but nothing was found. 
The hard drive even disappeared from BIOS. What can I do? And how about the data saved in the drive? Do you know how to fix such a problem? If you do, please let me know. Thank you very much."
BIOS will not be able to detect a hard disk when the hard drive data cable is damaged or improperly connected. If the serial ATA or SATA drivers are not properly installed, the hard disk is not enabled in BIOS, the hard drive keeps spinning up, or the hard drive is corrupted, failing, or dying, BIOS may also fail to recognize your hard disk.
Are you having a similar problem in that your data hard drive fails to show up on your PC or in BIOS? Don't worry! Right here in this article, you'll find quick fixes and advanced fixes to repair your undetected/recognized hard drive in BIOS and a reliable way to restore all precious data. Just follow the guide to get your problems solved right now.
| Workable Solutions | Step-by-step Troubleshooting |
| --- | --- |
| Recover data from disk | Create a bootable disk > Boot from the bootable USB > Recover...Full steps |
| Two quick fixes | 1. Reconnect hard drive; 2. Connect the hard drive to another desktop/laptop as a second HDD...Full steps |
| Four advanced fixes | 1. Use Windows repair services; 2. Enable BIOS connection by yourself; 3. update driver; 4. repair hard disk corruption...Full steps |
Recover Data from Unbootable, Undetected Hard Drive in Advance
When we encounter a disk problem, such as disk unrecognized, inaccessible, damaged, unbootable, etc., the first thing we should do is to find a way to recover data first. Because many disk repair methods can cause data loss, it is wise to restore data in advance.  
If your hard drive is the system drive and it failed to boot from BIOS, don't worry. EaseUS Data Recovery Wizard is capable of helping you out. It can recover data from dead or corrupted hard drives efficiently.  
Step 1. Create a bootable disk
Launch EaseUS Data Recovery Wizard, choose "Crashed PC Recovery" and click "Go to Recover".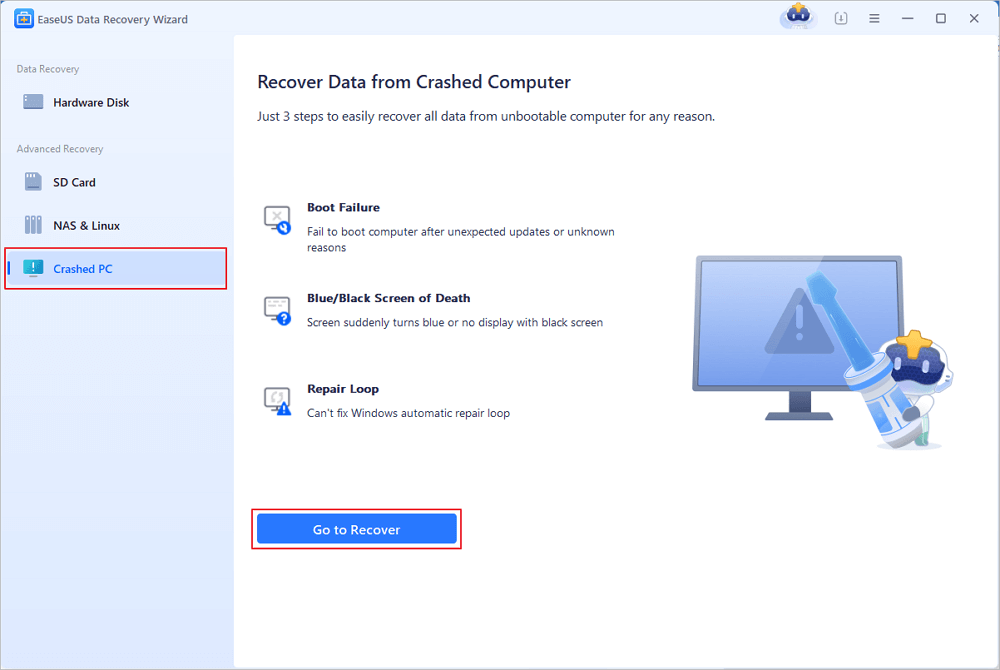 Select an empty USB to create the bootable drive and click "Create".
Warning: When you create a bootable disk, EaseUS Data Recovery Wizard will erase all data saved in the USB drive. Back up important data beforehand. 
Step 2. Boot your computer from the bootable USB
Connect the bootable disk to the PC that won't boot and change your computer boot sequence in BIOS. For most users, it works well when they restart their computer and press F2 simultaneously to enter BIOS.
Set to boot the PC from "Removable Devices" (bootable USB disk) beyond Hard Drive. Press "F10" to save and exit.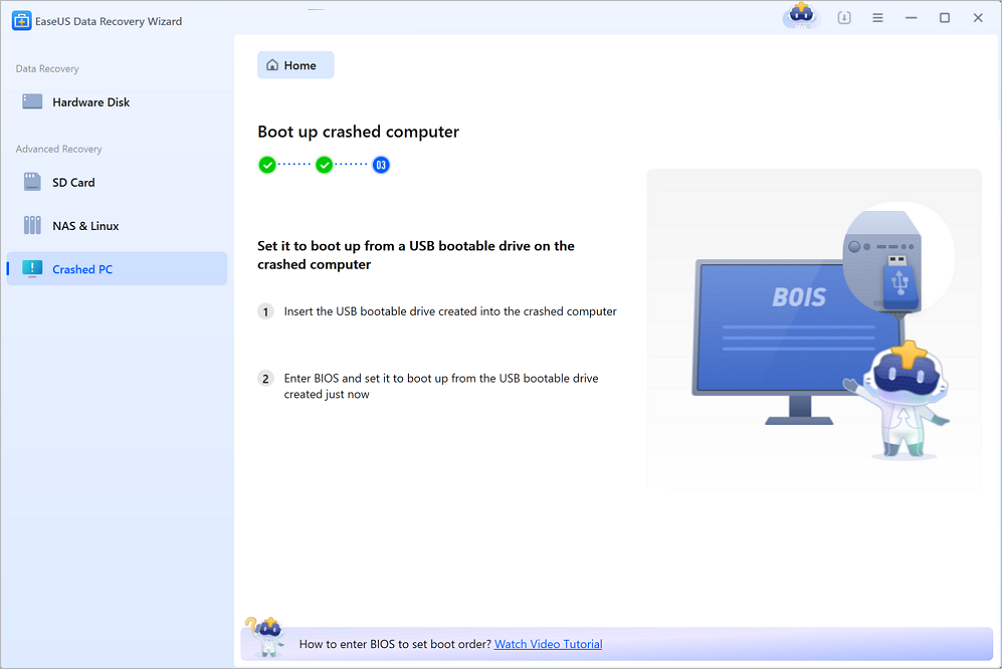 Step 3. Recover data from a crashed system/PC
After booting from EaseUS Data Recovery Wizard bootable disk, select the drive you want to scan to find all your lost files. Preview and recover the files you need to a safe location.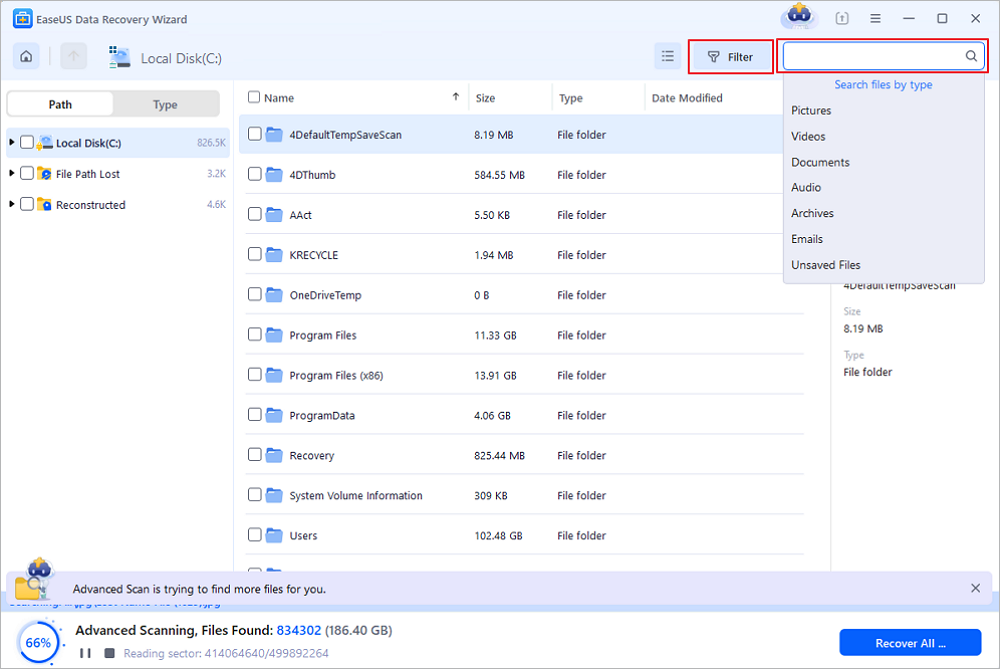 Two Quick Fixes for Hard Disk Not Detected in BIOS
In this part, you'll get two effective and quick fixes for hard disk not detected or cannot be recognized issue in BIOS and help you to regain access to your saved data.
#1. Reconnect Hard Drive to Your PC
Applies to: Reconnecting hard drive helps to define if it's the faulty hard disk cable that prevents BIOS from detecting your hard drive.
When you get a faulty hard drive data cable or the hard disk is not properly plugged into your computer, your hard drive may not be able to show up on the PC even in the BIOS. Therefore, you can directly reconnect the hard drive to your computer's motherboard USB port, to see whether you can access the saved data.
Step 1. Shut down your PC at first.
Step 2. Open your computer cases and remove all the screws with a screwdriver.
Step 3. Unplug the hard drive which fails to be recognized by Windows BIOS, and remove the ATA or SATA cable and its power cable.
If the ATA or SATA cable and the power cable are broken, change to a new one. If the cables are covered by dust, clear the dust.
Step 4. Remove the hard drive, clear all covered dust, insert the hard drive back to the computer case.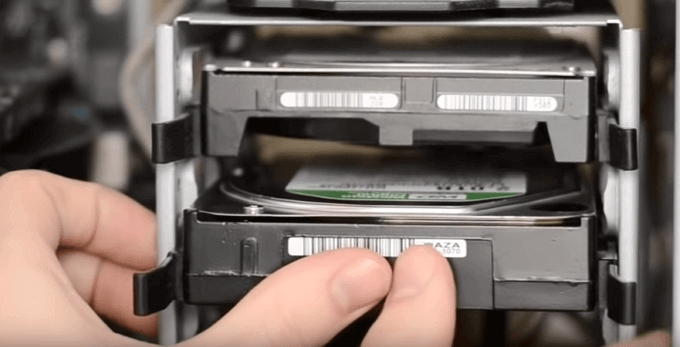 Step 5. Reconnect the hard drive to your computer motherboard with the SATA or ATA cable, and plug in the power cable on the drive.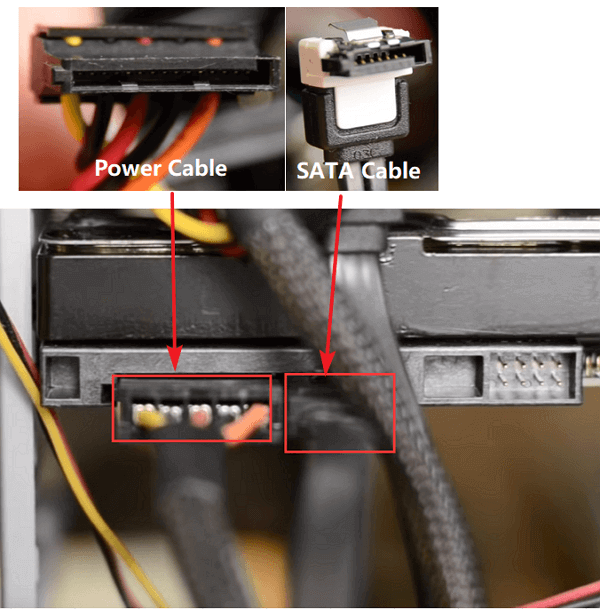 Remember to connect the hard drive back to your computer correctly and fasten the cables.
Step 6. After this, restart your PC and check if the hard drive shows up in your PC.
If your hard drive shows up and you can access your data on the drive, congratulations. If the hard drive fails to shows up, try the next quick fix to regain access to your disk data.
#2. Connect No Detected Hard Drive to Another Desktop/Laptop as a Second HDD
Applies to: Help you check whether the hard drive itself is damaged.
Another efficient way to access your hard drive is to connect it to another PC or laptop as a second HDD. If you have a second computer at your office or home, try the following tips and access your hard disk data on the new PC:
Step 1. Shut down the old computer and remove the computer case with its ATA/SATA cable and power cable.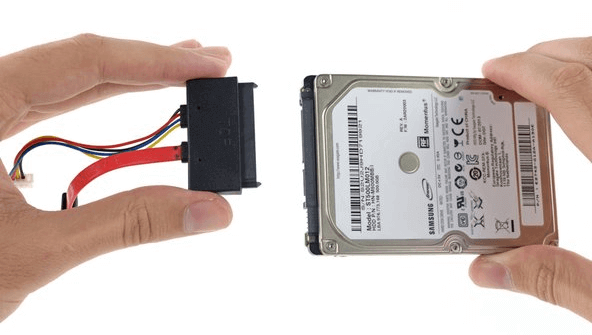 Step 2. Open the new computer or laptop case.
Step 3. Locate the hard drive slot and insert the hard drive into the slot.
Step 4. Reconnect the hard drive as the second HDD on the computer via the ATA/SATA cable and power cable.

Step 5. Restart the laptop or computer to check if the hard drive shows up.
If the hard drive shows up, congratulations and you can re-access the data on your disk again.
But if the hard drive is still not recognized, it may have other issues. Or, if the hard drive shows up but you cannot access the data, don't worry. You can move on and try the advanced fixes to get this issue resolved.
You May Also Like: Best Data Recovery Software for Windows - [Top 9]
Four Advanced Fixes for Hard Drive Not Detected Error in BIOS
If the above quick fixes don't help, don't worry. Try the four troubleshooting tips here: [1] Enable BIOS connection by yourself [2] update driver [3] repair hard disk corruption.
Fix 1. Use Windows Repair Services
A secure way to fix the hard drive not detected issue in BIOS is using manual Windows repair services. EaseUS professional technical team can help you solve any system startup errors, including system failure, system blue screen, system black screen, BISO issue, and so on.
EaseUS Windows Recovery Services
Click here to contact our experts for a free evaluation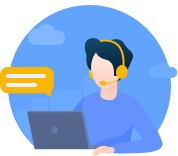 Consult with EaseUS data recovery experts for one-on-one manual recovery service. We could offer the following services after FREE diagnosis:
Fix Windows boot issues, including BSOD
Fix Windows error and configure Windows environment
Restore the system when it fails to boot
Optimize Windows computer to make it run quickly
Fix 2. Enable Hard Drive in BIOS
Applies to: Fix HDD not detected in BIOS error directly by enabling hard disk in BIOS.
Step 1. Shut down the PC and restart the PC and press F2/F8/F11 or Delete to enter BIOS.
Step 2. Enter Setup and check the system documentation to see whether the undetected hard drive is turned Off in System Setup or not.
Step 3. If it's Off, turn it ON in System Setup.
Step 4. Reboot the PC to check out and find your hard drive now.
If the hard drive fails to show up on the PC, update its drivers in Fix 2.
Fix 3. Update Hard Drive Driver to Make Your Disk Detectable
Applies to: Fix hard drive not recognized due to outdated hard drive driver.
To update hard drive drivers for your computer storage controller, you have three options here:
Option 1. Update hard driver by contacting the manufacturer for help.
Option 2. Download and update hard drive driver from manufacturer's website.
Option 3. Manually update hard drive drivers in the Windows system:
Step 1. Click the Start button, type Device Manager, and hit Enter.
Step 2. Expand "Disk drives" to find the name of your hard drive, and right-click it.
Step 3. Select "Update Driver Software..." and choose "Search automatically for updated driver software".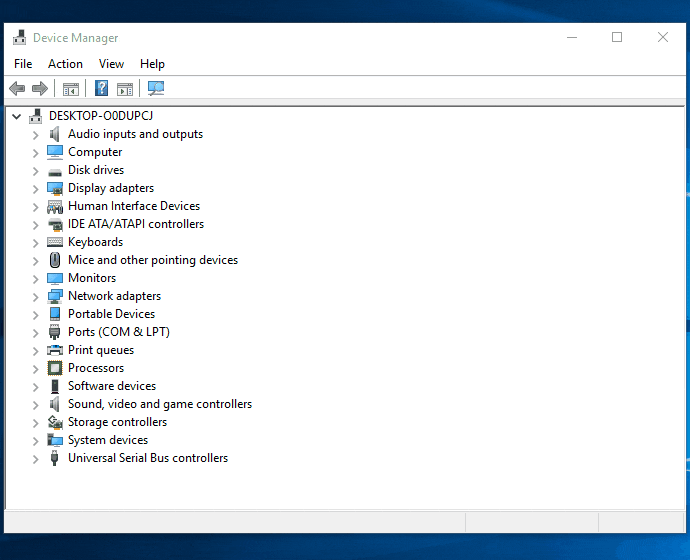 If Windows doesn't find a new driver for your drive, try to find the latest one on the device manufacturer's website.
If the above steps don't work, try reinstalling the drivers: Open Device Manager > Right-click on your hard drive and select Uninstall.
Then restart your PC, and Windows will automatically reinstall the drivers on the hard drive for you.
Fix 4. Run CHKDSK CMD to Check and Fix Internal Disk Errors that Make Hard Drive Not Recognized
Applies to: Fix internal errors that cause HDD/SSD not detected or not recognized by PC, not showing up on the laptop.
After the hard drive is detected in BIOS, you can try to open it on your PC. If you still cannot open it on the PC, here you can run CMD to repair the internal hard drive error that causes the hard drive undetectable or unreadable by your PC:
Note that this command will erase data while fixing disk errors. So make sure that you recover data with reliable file recovery software before running the command. 
Step 1. Press Win + R to open a Run dialog and type: cmd to open Command Prompt by hitting Enter.
Step 2. Type chkdsk /f x: (x should be the drive letter of your undetectable hard drive.) and hit Enter to run the disk checkup process.
Step 3. Type exit to finish the process when the disk checkup process is finished.
EaseUS CleanGenius is a user-friendly computer fixing tool that is both safe and lightweight. It's a perfect alternative to CHKDSK command. Use this one-click tool to fix the damaged file system easily.
Step 1. DOWNLOAD EaseUS CleanGenius on your computer and complete the installation.
Step 2. Run the software. Click "Optimization", and then choose "File Showing" .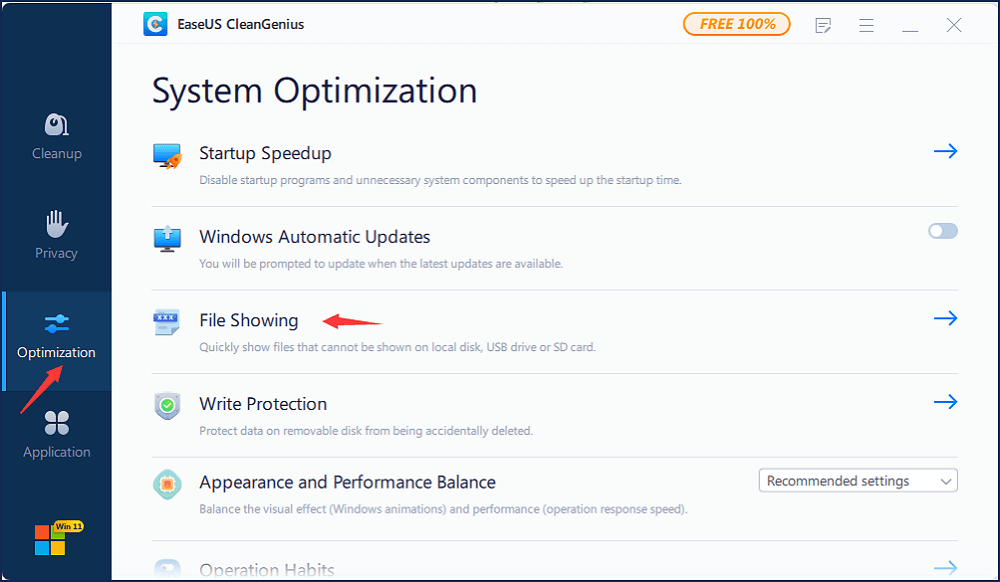 Step 3. Select the drive with a corrupted file system. Tick the "Check and fix file system error" option and click "Execute".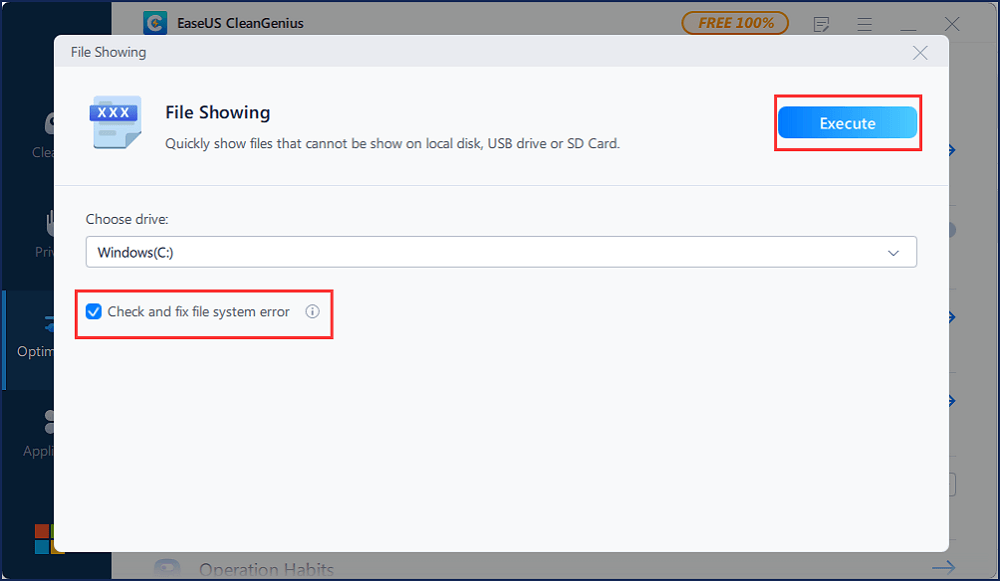 Step 4. Wait the tool performs the repairing task. After that, click the "here" button to check the drive.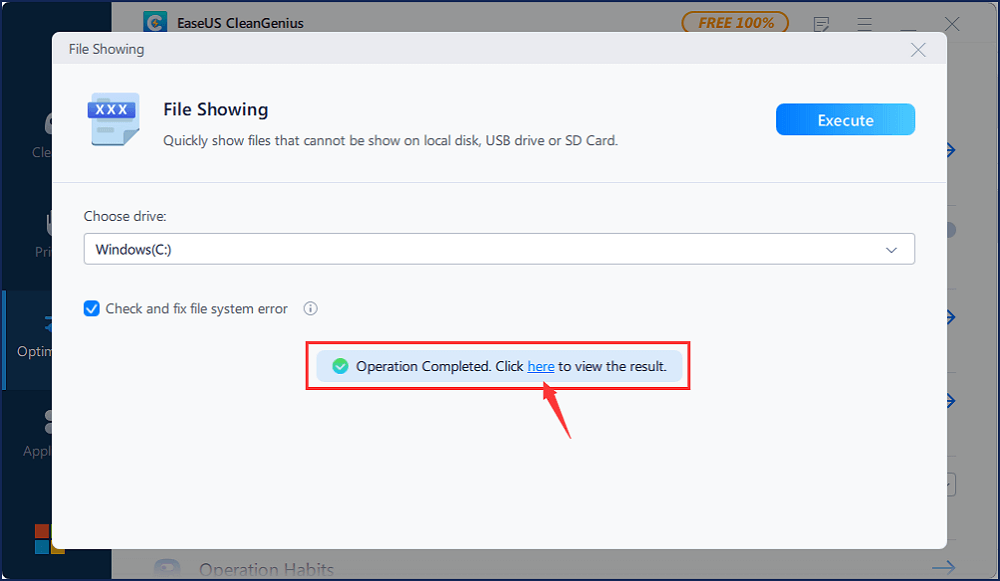 Hard Drive Not Detected/Recognized in BIOS FAQs
In addition to the hard drive not detecting or recognizing issues, we will try to answer the most asked questions about these issues. 
1. What do I do if my internal hard drive is not detected?
Try these recommendations to fix it:
Alter the letter of the hard disk
Build new partitions and recover missing partition data
Update the hard drive driver
Verify the connection to the hard drive, and turn it on in BIOS.
If the hard drive is brand new, initialize the disk and then create partitions.
2. Why is the hard drive not showing up on Mac?
The reasons why the hard drive is not showing up on Mac are similar to the hard drive not being detected.
It is because:
The hard drive has a bad connection
Settings wrongly in Desktop or Finder
peripheral issue
Hard drive corruption
3. How to monitor my hard drive's health?
Running routine hard drive scans with an antivirus program is one of the most crucial things you can do. This will make it easier to spot any potential threats to the well-being of your hard drive and give you a chance to get rid of them before they do any harm.

Cedric Grantham is one of the senior editors of EaseUS who lives and works in Chengdu, China. He mainly writes articles about data recovery tutorials on PC and Mac and how-to tips for partition management. He always keeps an eye on new releases and loves various electronic products.
Written by Tracy King 
Tracy joined in EaseUS in 2013 and has been working with EaseUS content team for over 9 years. Being enthusiastic in computing and technology, she writes tech how-to articles and share technical solutions about Windows & Mac data recovery, file/system backup and recovery, partition management, data transfer, Windows update issues, etc.