QNAP data recovery overview
QNAP 's Network Attached Storage(NAS) are systems that consist of one or more hard drives that are constantly connected to the internet. Qnap NAS drives are popular NAS cloud drive for home and company users to back up or store important files and media such as photos, videos, music files, and documents.
But sometimes, unexpected accidents like accidental file deletion, disk formatting or corruption, system crash, etc might happen and get your data erased, damaged or inaccessible. When this happens, can you recover deleted or lost files from a QNAP NAS drive? Of course, yes. QNAP data recovery is possible. No matter how you get your files or folders lost on a QNAP drive, you can get them back as long as you find a powerful QNAP recovery software.
 Tip

Stop READING or WRITING to the NAS immediately when you find that you have deleted or lost your data. Stop backups (temporarily) that write to the NAS.  This is helpful for getting a better QNAP data recovery result.
What is the best software for QNAP data recovery
From the last paragraph, you can infer that whether you can recover deleted files from QNAP drive or devices completely depends on if you can find a reliable QNAP recovery software. Actually, you can find a long list of such programs when you search QNAP data recovery or QNAP data recovery software on google, but which one is the best?
Here, if you have no ideas, we would like to recommend you EaseUS file recovery software. It supports the recovery of all types of files like photos, videos, music files, Word documents, Excel files, PDF files, PPT files, and other files and folders from QNAP NAS drives. Now, you can download this QNAP data recovery software to easily restore your deleted or lost files in Windows 10/8.1/8/7/Vista/XP with simple steps.
To recover deleted or lost files from QNAP drive:
Pull the disks out of the QNAP and connect them to a Windows computer.
Step 1:

Choose the hard drive

Open EaseUS Data Recovery Wizard, you should see a list of all disks on your computer. Choose the exact hard drive partition where files were deleted and click "Scan".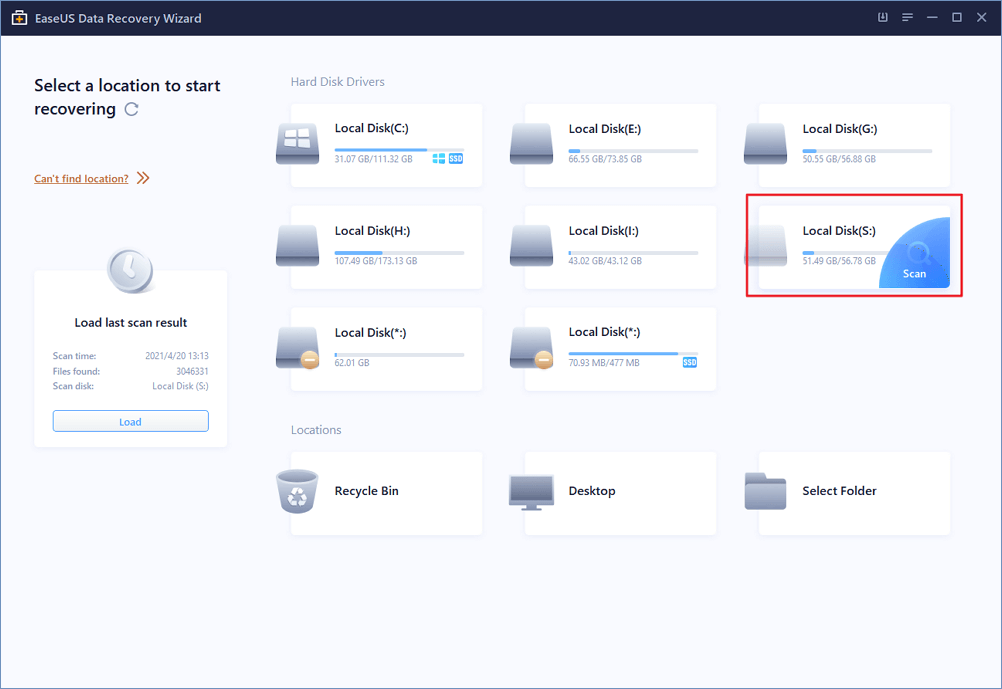 Step 2:

Scan the hard drive

The scan process starts immediately. Depending on how large the hard drive is, it usually takes several minutes to several hours to finish the scan. However, the "Deleted files" result comes out very quickly. Check if all the deleted files are showing up.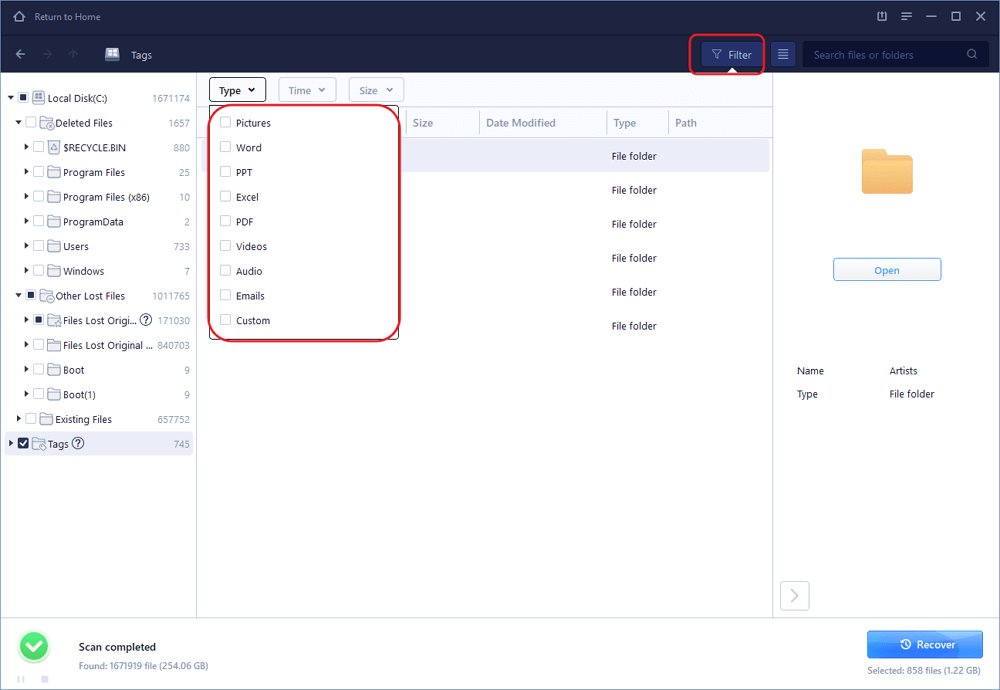 Step 3:

Recover deleted files

During or after the scan, select the files the software has found and then click "Recover".

Don't miss one useful feature. Sometimes, old files which were deleted long time ago would have lost the file names and file paths, it's necessary to take some time to check the results for raw files in the "Extra Files" area.