
Table of Contents

About the Author

Reviews and Awards
The Request Failed Due to a Fatal Device Hardware Error Scenarios
One of the most common hardware issues happening to Western Digital (WD) and Seagate external hard drive users is the fatal device hardware error, with the exact expression "X: is not accessible. The request failed due to a fatal device hardware error". Sometimes, the fatal error is followed by certain error codes, such as "0x800701E3". Many people have no idea about why their hard drives suddenly stopped and gave such a fatal error message. It's an emergency issue, in fact, because it means your hard drive is dying, and about to put an end to its life. 
Figure: the request failed due to a fatal device hardware error.
① WD: the request failed due to a fatal device hardware error
"I have a portable WD Passport which connects to my Windows 10 laptop via USB. Lately, whenever I try to access the drive, I get a message which says request failed due to a fatal device hardware error. This is starting to worry me, as I have 767GB data."
② Seagate: the request failed due to a fatal device hardware error
"My Seagate 2TB external hard disk is not working, showing" H:\ is not accessible. The request failed due to a fatal device hardware error" when double-clicking on this. How can I fix this? It's very urgent sir... Reply please ."
What Does Fatal Device Hardware Error Mean?
The error message "The request failed due to a fatal device hardware error" may appear on your computer screen. When you see this error, it means your operating system cannot get access to the hard drive/SSD or unable to perform the read and write operations on it.
Concluding from the factors that lead to a hard drive, external HDD or removable disk to \a fatal device hardware error\, these three are the most commonly seen:
USB cable loose connection, or is faulty.
Too many bad sectors in the disk.
System or hardware fault.
FYI: the error message in DiskPart is read as 'DiskPart has encountered an error: the request failed due to a fatal device hardware error. see the system event log for more information'.
How to Recover Data from Fatal Device Hardware Error
When 'The request failed due to a fatal device hardware error' occurs, your HDD, external hard disk or removable disk turns inaccessible. If data values, try to recover data from a fatal error hard drive with EaseUS Data Recovery Wizard Free, and then check solutions hereof one by one to remove the error. 
IMPORTANT: It might take a long time for EaseUS data recovery software to scan over a physically damaged hard drive. If the scanning process is not responding or stuck midway, you can jump to the troubleshooting step and then return for a second try!
Step 1. Choose and scan hard drive partition.
On EaseUS Data Recovery Wizard, select the hard drive partition where you lost data and click "Scan".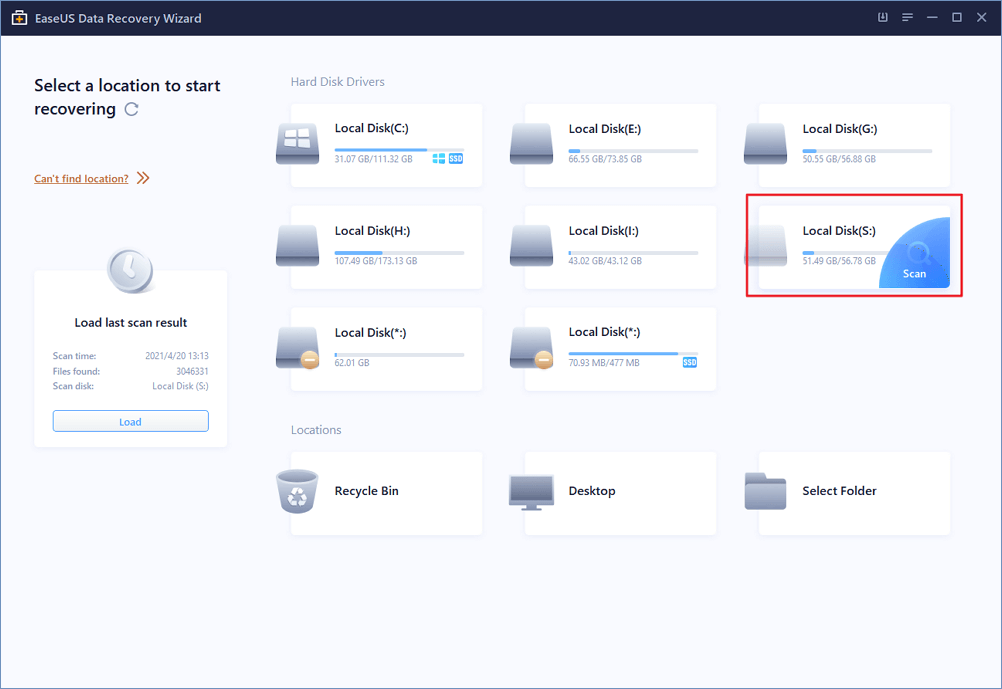 Step 2. Preview found hard drive data from the scan result.
When the scan completes, find lost hard drive data in "Deleted Files", "Lost Files". Filter and Search features can also help you access lost files via file types, file names or extensions. Double-click to preview these lost files.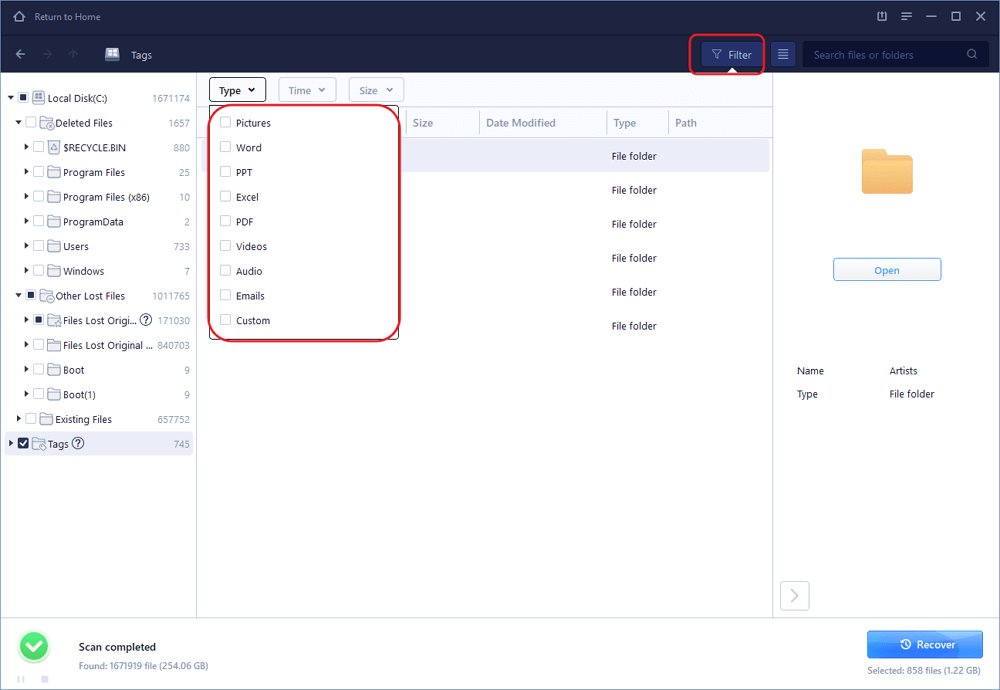 Step 3. Recover lost hard drive data.
Select all the lost hard drive files and click the Recover button to save them to another secure location. (You can always choose to preview files before purchasing a license code for a full hard drive data recovery. )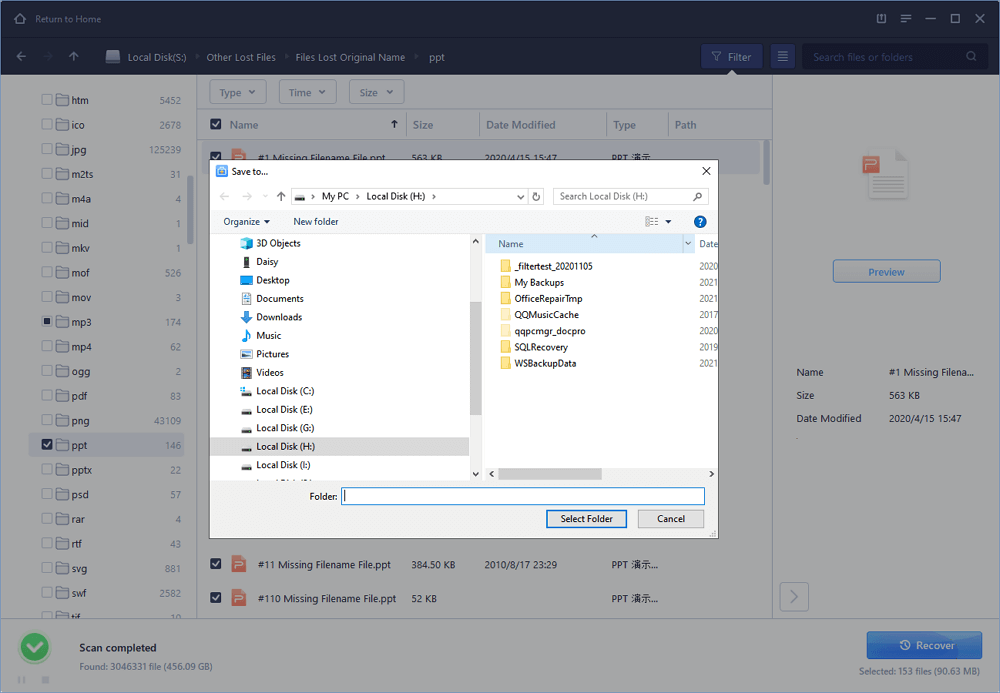 Five Ways to Fix The Fatal Device Hardware Error
As mentioned before, the hard drive cable, bad sectors and hardware issues are responsible for the error, and the corresponding solutions include:
Fix 1. Check hard drive connection
A loose connection of a hard drive to the system is likely to throw the error message like this, so try to use your hand pressing a little the USB port.
After checking the connection, a must-try is to connect the external hard drive or portable drive to the motherboard USB port, where supplies more stable power. 
At last, go to find a matched but different USB cable. If all attempts come to nothing, you need further troubleshooting behind.
Fix 2. Verify SMART status
Excluding the fault of the hard drive cable and connection, it's time to check the health of the hard drive, to see whether it's damaged or not,  and how severely it damaged by checking the drive's SMART attributes. Here, SMART stands for Self-Monitoring, Analysis, and Reporting Technology. You're going to use Windows Management Instrumentation Command-Line (WMIC) as a tool.
This is how to check a hard drive SMART status:
Step 1: Open Windows Command Prompt with the admin privilege (Windows + X keys).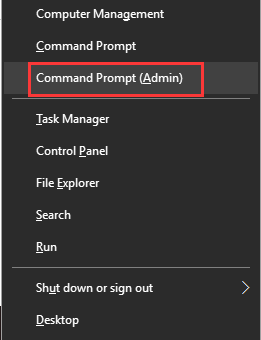 Step 2: In the elevated command prompt, type wmic diskdrive get status and hit Enter.
Step 3: Usually, the command returns four different status, "OK", "Bad", "Unknown", and "Caution".
Ok: Do not worry, try fix 3 and fix 4, you can hopefully restore the hard disk into a normal state.
Bad, unknown: Quite pesky. You can still face the error with fix 3,4,5. Meanwhile, data recovery is urgent.
Caution: It suggests the hard drive corruptions at a high level, it's better to take immediate measures to minimize the data loss on the hard disk. Fix 5 is definitely the last chance to deal with an irreparable hard disk.
Fix 3. Check and repair bad sectors
Bad sectors are not as horrible as you think unless they are spreading all over the hard disk. We often use the Windows DiskPart utility to check and repair some file system corruptions and hard disk bad sectors, and it's worth a try when facing a majority of hard drive inaccessibility issues.
This is how to run DiskPart command to fix bad errors:
Step 1: Open Windows Command Prompt as taught.
Step 2: Type chkdsk x: /f /r (x represents the drive letter of the hard drive in trouble)
The syntax for check disk:
/f fixes system errors
/f fixes bad sectors
Step 1. Download, install and run EaseUS Disk Copy on your PC.
Click "Disk Mode" and select the hard drive that you want to copy or clone. Click "Next" to continue.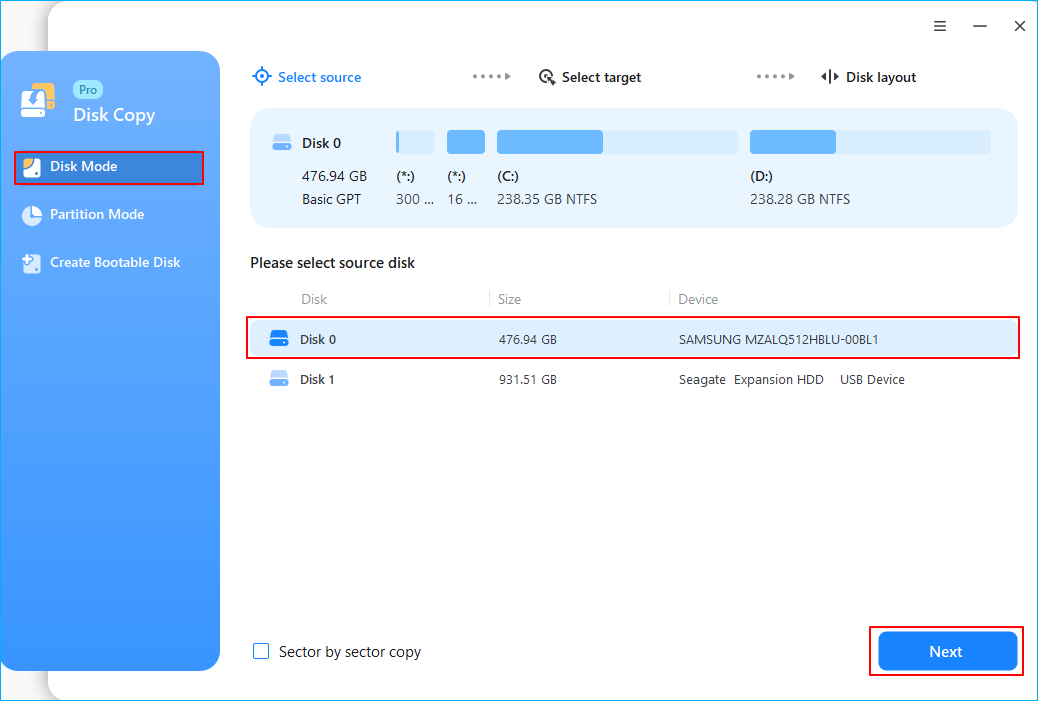 Step 2. Select the destination disk.
Note: The destination disk should be at least the same big or even larger than the source disk if you want to copy or clone the source hard disk.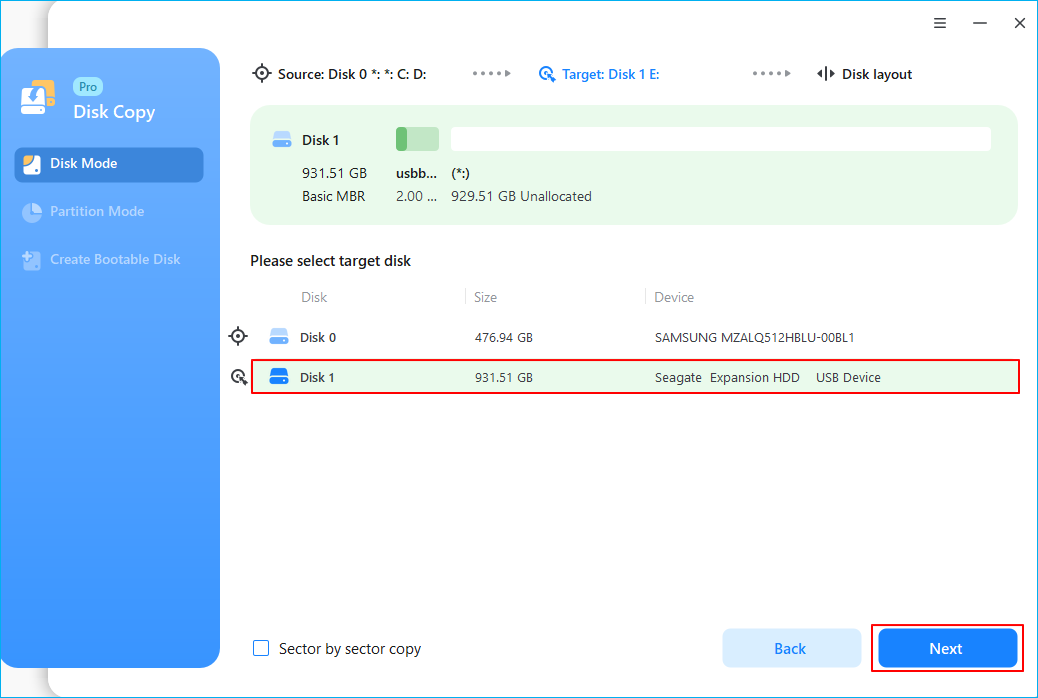 Step 3. Click "OK" to confirm if the program asks to erase data on the destination disk.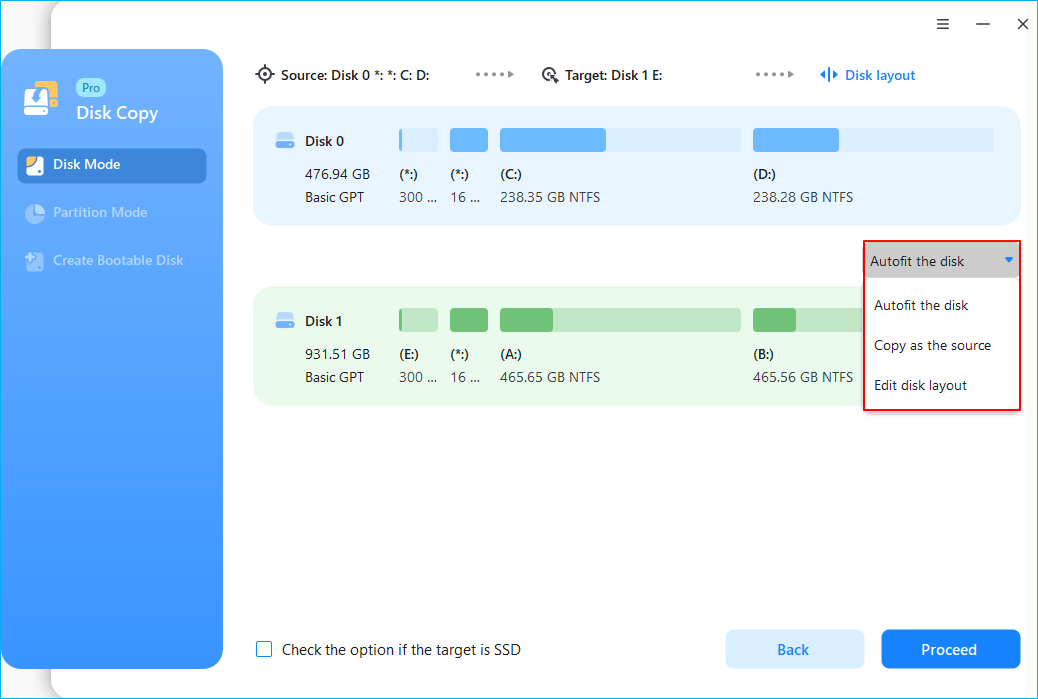 Step 4. Check and edit the disk layout.
If your destination disk is an SSD drive, do remember to Check the option if the target is SSD.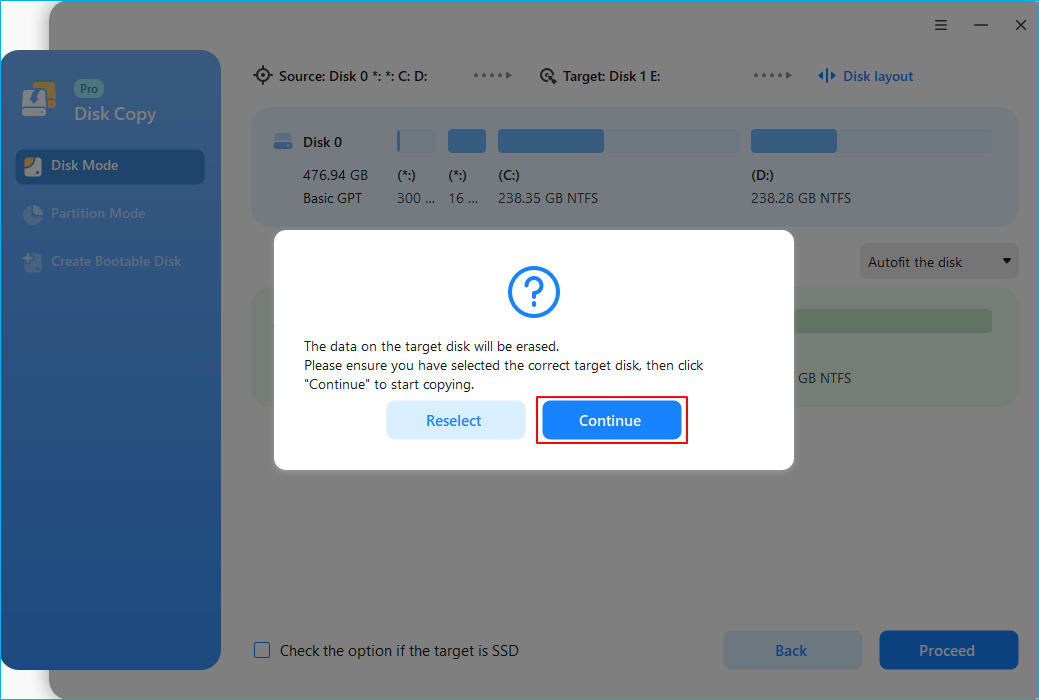 Step 5. Click "Proceed" to start the hard drive cloning process.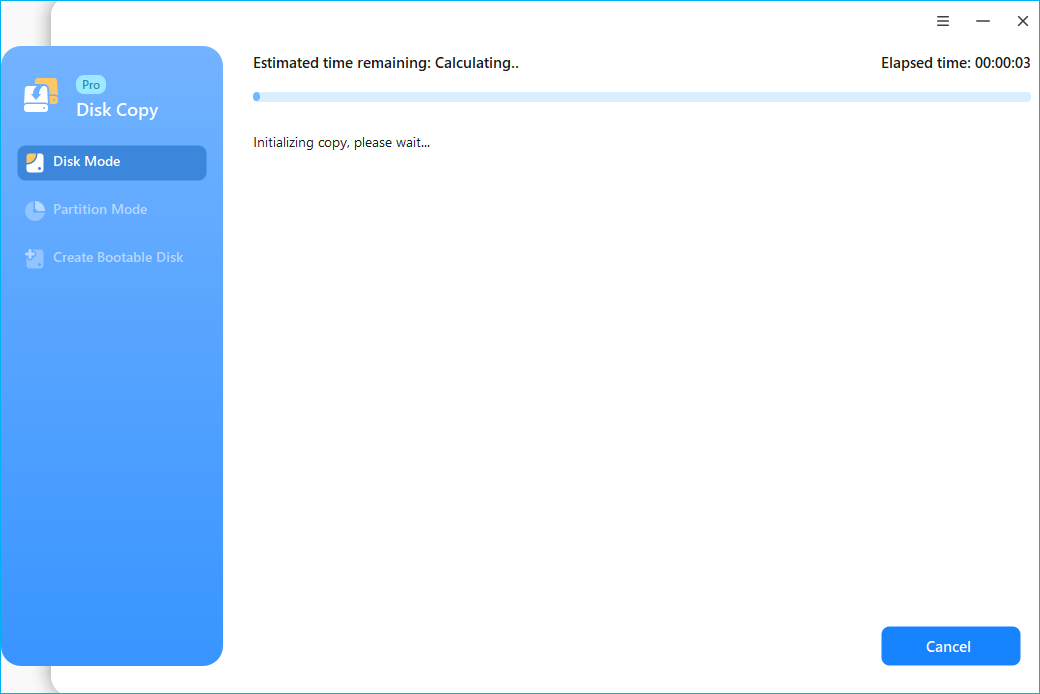 Fix 4. reformat the disk and initialize
If you read the error message "The request failed due to a fatal device hardware error" carefully, you would see an accompanying error message "disk unknown, not initialized". At this moment, you can try to reformat the hard disk and initialize it to MBR or GPT, to fix it alright.
Step 1: In Disk Management, right-click on the hard disk showing as 'unknown not initialized', and choose "Format".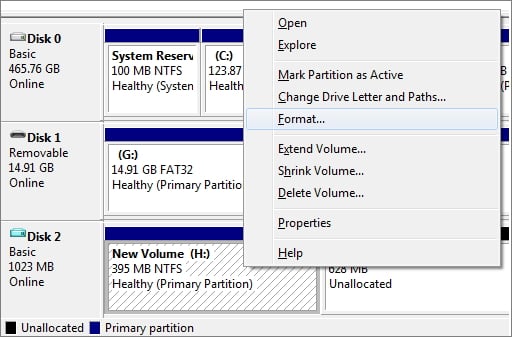 Step 2: Perform a quick format by selecting a proper file system, like NTFS, FAT32. Click "OK".
Step 3: Still uninitialized? This time right-click on the drive and choose "Initialize Disk".
Step 4: Choose a partition style between MBR or GPT for the selected disk.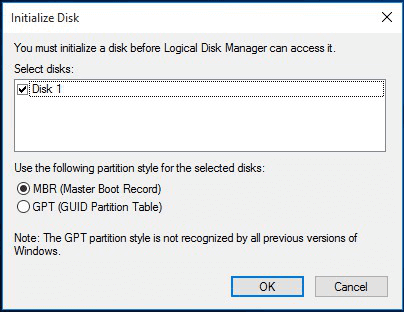 Fix 5. Replace the hard disk
As mentioned in the beginning, the fatal device hardware error is with physical damage and there is a likelihood beyond repair. Other than struggling to send it for repair, why not save your time and energy to reduce the loss of valuable data? When a hard disk is severely damaged, it makes EaseUS data recovery software very slow to complete the scan. Alternatively, to recover data off from a hard drive with too many bad sectors, use EaseUS Disk Copy. It's a disk/partition copy and cloning software that is able to clone a hard drive with bad sectors, to duplicate data from one drive to another as much as possible.
If you don't have any technical know-how and want to minimize data risks, using third-party software could be a better choice. The Command line is suitable for computer professionals since wrong commands can cause severe problems. Therefore, we strongly recommend you try an automatic command line alternative.
EaseUS Tools M is a practical computer fixing tool that is safe and light-weighted. It's a perfect alternative to CHKDSK command. Use this one-click tool to solve your computer issues.
To fix file system error or disk error:
Step 1:  DOWNLOAD EaseUS Tools M for Free and install it.
Step 2: Open the software and select the "File showing" option. 
Step 3: Choose the drive and wait for repairing. After the operation completes, click the "View" button to check the drive.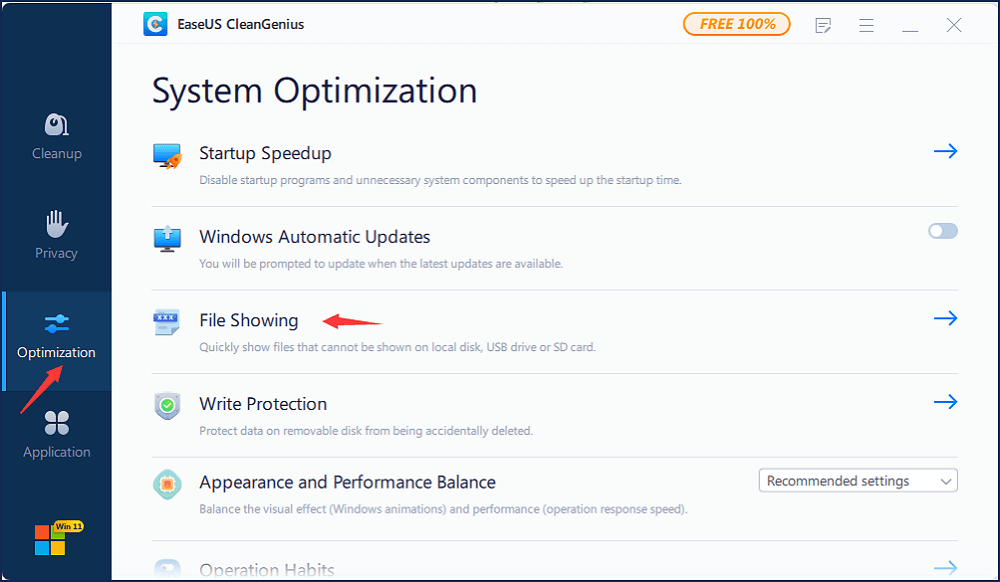 Conclusion
On this page, we discussed what is the request failed due to a fatal device hardware error, common symptoms, and how to recover data when your storage devices are caught by this error. 
If you are trying to remove this error from your storage devices, check out the 5 fixes that we collected above on this page. You'll make your device back to work normally again.
Gemma is member of EaseUS team and has been committed to creating valuable content in fields about file recovery, partition management, and data backup etc for many years. She loves to help users solve various types of computer related issues.

Author Jean has been writing tech articles since she was graduated from university. She has been part of the EaseUS team for over 5 years. Her special focuses are data recovery, disk partitioning, data space optimization, data backup and Mac OS. By the way, she's an aviation fan!
EaseUS Data Recovery Wizard is a powerful system recovery software, designed to enable you to recover files you've deleted accidentally, potentially lost to malware or an entire hard drive partition.

 Read More

EaseUS Data Recovery Wizard is the best we have seen. It's far from perfect, partly because today's advanced disk technology makes data-recovery more difficult than it was with the simpler technology of the past.

 Read More

EaseUS Data Recovery Wizard Pro has a reputation as one of the best data recovery software programs on the market. It comes with a selection of advanced features, including partition recovery, formatted drive restoration, and corrupted file repair.

 Read More