Errors require you to fix or repair MBR in Windows 10
Master Boot Record, also called MBR is one of the files in the boot record. It can be easily corrupted and become inaccessible due to malware infections or improper shutdowns.
As a result, you will not be able to boot your system and get different error messages like "Operating System not found", "Bootmgr is missing", "bootrec element not found", "Error loading operating system", "Missing operating system" or "Invalid partition table".

In such a scenario, you are required to rebuild MBR for repair to make your Windows 10 system boot properly. Next, we will show you how to do it step by step.
Use Command Prompt to fix MBR in Windows 10
Usually, you will see Windows Boot Options menu after your computer restarts several times. If not, create a Windows installation disk and boot your PC from it. then navigate Repair Your Computer to access the menu. There, you can follow the steps below to open command Prompt to fix MBR in Windows 10.
1. Choose Troubleshoot > Advanced Options > Command Prompt.
2. When Command Prompt appears, enter the following lines and press Enter after each line:
bootrec.exe /rebuildbcd
bootrec.exe /fixmbr
bootrec.exe /fixboot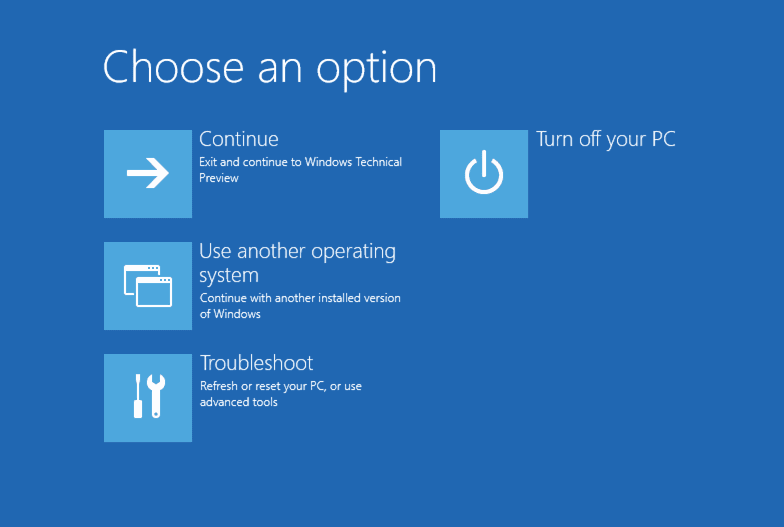 Use EaseUS partition software to fix or repair MBR in Windows 10
Compared with the Command Prompt, EaseUS partition software can help you fix MBR for repair on Windows 10 in an easier way. Now you can download the program and get the job done in simple clicks.
1. Launch EaseUS partition software, right-click the disk you want to repair, choose Rebuild MBR, and then choose the proper Operating System version.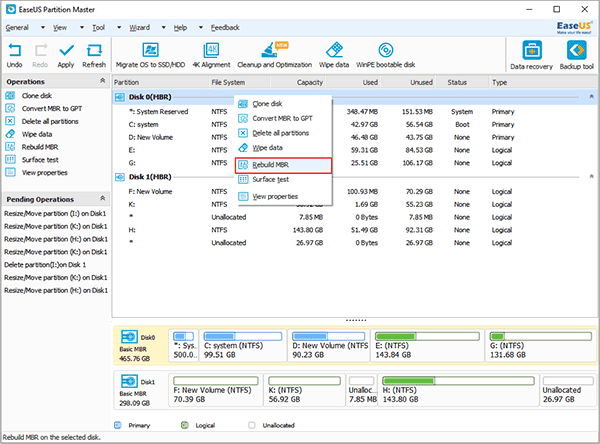 2. Click Apply to save all the changes to fix MBR in Windows 10.
Useful Tips to fix MBR:
If your PC cannot boot properly, please read the tips below to guarantee that you can successfully fix MBR in Windows 10 using EaseUS partition software.
Connect the hard disk to another working computer for repair.
Or create a WinPE bootable disk to rebuild MBR.
Or slave or boot your PC from a bootable disk.