Highlight: Professional partition manager software from EaseUS software gets promoted again with new features and a new version - EaseUS Partition Master 13.0. This software is released right behind the former version which was just released in middle August.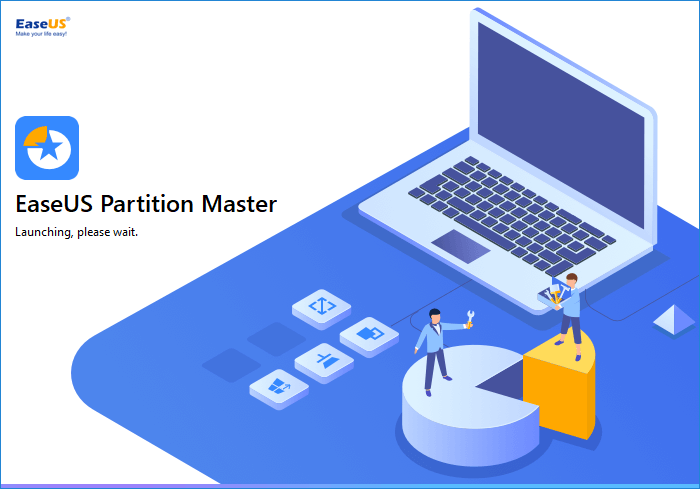 So what's being improved in EaseUS Partition Master 13.0? How to get this newly upgraded partition manager software for resizing partition, migrating OS to HDD/SSD, upgrade and optimize computer disk, or even cleanup and free up computer disk? Don't trust the cracked EaseUS Partition Master and get an official serial key of EaseUS Partition Master 13.0 with powerful capacity to do all these jobs with ease now.
New features in EaseUS Partition Master 13.0
Right after the former upgrade of EaseUS Partition Master, a new round of upgrade is coming in EaseUS partition manager software with newly added features. Let's see what's new in EaseUS Partition Master now:
Resize EFI system partition: users can adjust and resize EFI partition while upgrading Windows 10 due to low disk space or other reasons by simple clicks;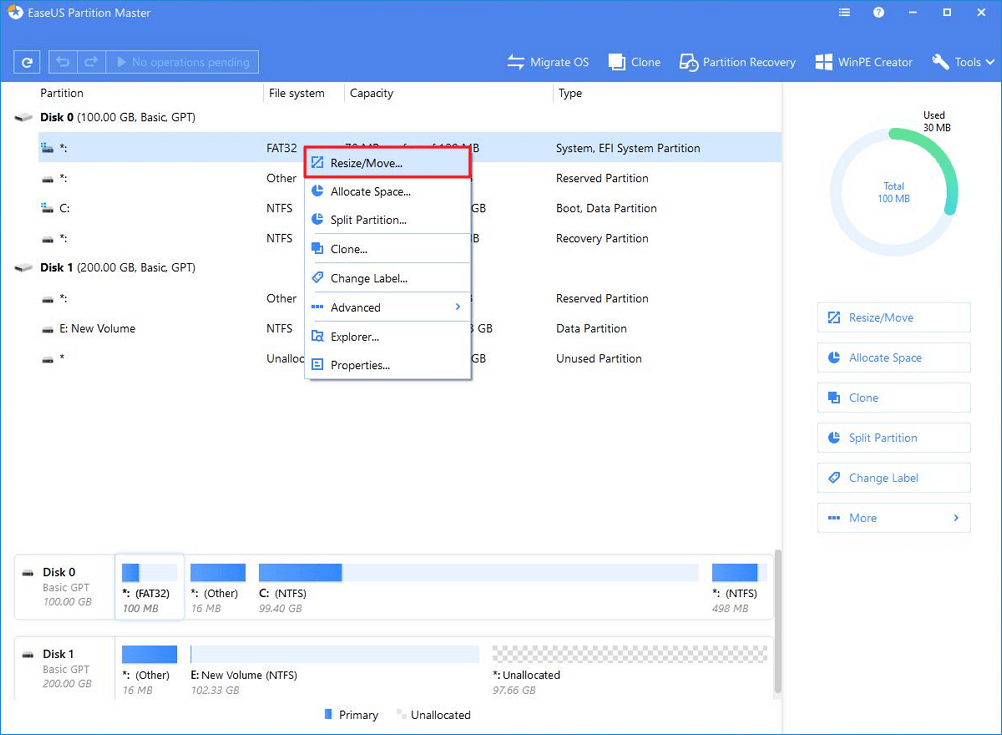 Support Italian and Polish;
MBR to GPT convert with improved efficiency;
Improved program efficiency & quality: bugs fixed, users can directly end running programs in the background on PC while running this software to manage partitions, you can even manage storage space in native mode;
More...
Other partition features such as resizing partition, OS migrating, disk optimization, system error fixing, disk cloning or even cleaning up storage devices & wipe out all data etc are all contained in EaseUS Partition Master 13.0 With the upgrade, you'll get a stronger and more powerful partition manager software to fix and solve more complex problems in your PC with ease. So how to get this software? Don't try the cracked EaseUS Partition Master and let the official version help!
Get official EaseUS Partition Master 13.0 license code with 20% off
Give up the cracked one
If you are looking for a free access to gain newly upgraded EaseUS Partition Master, you can try the official free version - EaseUS Partition Master Free 13.0 rather than the cracked one.
If you prefer to get all your users' rights protected and enjoy 24*7 online tech support with a copyrighted version of EaseUS Partition 3.0Master 1, you can directly click 20% off for EaseUS Partition Master to gain an official license code or serial key to fix all problems.
If you need a free version to perform some basic partition management jobs, don't try the cracked one. EaseUS Partition Master Free will do.
If you are an advanced server service provider, EaseUS Partition Master Server 13.0 will help you manage partitions with ease. Server owners, advanced administrators or business owners can also get relative version official license code for EaseUS Partition Master with powerful partition management capacities.