
About the Author
Hot Topics in 2022
Use Diskpart to Create Primary Partition or Volume on Windows [For Beginners]
Key Takeaways
This article covers two methods to create a primary partition - DiskPart (built-in tool, complete) and EaseUS Partition Master Free(third-party software, easy).
DiskPart Create Partition & Create Primary Partition
Easy Alternative to Create Primary Partition - Use EaseUS Partition Master
Create Primary Partition FAQs
Need to Create Partition Primary?
Creating a primary partition is essential in installing an operating system on a computer. By creating a primary partition, you can effectively divide your hard drive into separate sections, which can help to improve organization and performance. A primary partition can also be a security measure, preventing unauthorized access to critical data.
DiskPart Create Partition & Create Primary Partition
DiskPart is a text-mode disk partitioning utility included with Microsoft Windows. It allows users to create, delete, and format disk partitions and modify other attributes. DiskPart can create primary or extended partitions on both MBR and GPT disks. 
See DiskPart Create Volume:
Step 1. Open Command Prompt on your Windows PC.
Press Windows + R to launch the "Run" box. 
Type "cmd" and click "OK".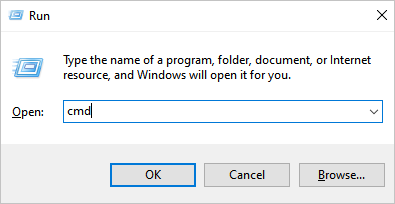 Or you can search "Command Prompt" in the search box.
Step 2. Type diskpart and press Enter.
Step 3. On the Diskpart window, type the following commands:
list disk (CMD will list all storage devices currently used so you can know your targeted disk on which you want to create a primary partition.)
select disk X (X is the disk number you've chosen on the last step, like select disk 1.)
create partition primary size=X (If you want to create an extended or logical partition, the command will be "create partition extended" or "create partition logical".)
assign letter=X (Assign a new letter for the storage devices, like D, E, F. To avoid controversy, you can check all drive's letters on the File Explorer - This PC -> Devices and Drives)
DiskPart Create Partition/Volume Tutorial
Easy Alternative to Create Primary Partition - Use EaseUS Partition Master
DiskPart does a great job creating a primary partition, but it has limitations, especially for beginners.
Hard to use for beginners: you should have the administrator authority first and then type the correct commands one by one. (We've received many emails about entering the wrong command or complaining about how to set up partition size.)
You can not manually stop the operation.
It cannot extend the system volume.
......
To skip those limitations, using another partition creator is a responsible way. You are lucky. EaseUS Partition Master is an easy and professional partition manager which provides a user-friendly interface and features for Windows 11/10/8.1/8/7/Server users. You can finish creating volume in three steps.
Step 1. Launch EaseUS Partition Master. On the main window, right-click on the unallocated space on your hard drive or external storage device and select "Create".
Step 2. Adjust the partition size, file system (Choose the file system based on your need), label, etc. for the new partition and click "OK" to continue.
Step 3. Click on the "Execute 1 Task(s)" button and create a new partition by clicking "Apply".
Watch the following video tutorial and learn how to create a partition in NTFS, FAT, or EXT file system.

How to Create Volume/Partition Using Diskpart?
Diskpart is a built-in disk tutility that offers multiple ways to assist you creating partition and handling volumes in Windows 11/10. Our article shows you how to use Diskpart to create partition and other Diskpart commands.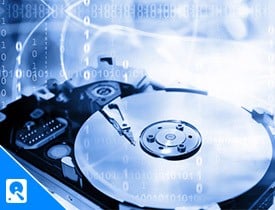 Create Primary Partition FAQs
Still have questions about "DiskPart Create Primary Partition"? Use another tool? We collected the popular questions from Google Search.
How do I create a primary partition in disk management?
Honestly, here is not available
To create a partition with unallocated space:
1. Right-click the Windows icon and select Disk Management.
2. Select the disk on which you want to create a partition.
3. Right-click the unallocated space and select New Simple Volume from the list.
4. Set the file system and click Next.
Is c drive a primary partition?
When a computer is first switched on, the BIOS (Basic Input Output System) loads information about the computer's boot process from the Master Boot Record (MBR) located on the hard drive's primary partition. The primary partition is typically designated as the C drive. From the MBR, the BIOS passes control to the bootloader, which loads the operating system. In most cases, the primary partition contains all the essential files needed to start the operating system, including the kernel, drivers, and system files. As a result, it is typically only possible to delete or format the primary partition by damaging the operating system.
What is a primary partition in Windows 10?
A primary partition is a type of partition used to store the operating system and its files. In Windows 10, the primary partition is typically the C: drive. The primary partition can be created during the Windows installation process, or it can be created after Windows has been installed.
How do I create a primary and extended partition?
You must use a third-party partitioning tool to create a primary and extended partition. Once you have launched the tool, you must create an extended partition first. You can create one or more primary partitions within the extended partition. You can create as many logical partitions as you like within the extended partition, but you can only have four primary partitions on a disk. Creating primary and extended partitions allows you to organize your disk and use it more efficiently.
About the Author

Roxanne is one of the main contributors to EaseUS and has created multiple posts on digital devices like PCs, Mobile phones, tablets, Mac, etc. She loves to share ideas with people of the same interest.
Product Reviews
I love that the changes you make with EaseUS Partition Master Free aren't immediately applied to the disks. It makes it way easier to play out what will happen after you've made all the changes. I also think the overall look and feel of EaseUS Partition Master Free makes whatever you're doing with your computer's partitions easy.

 Read More

Partition Master Free can Resize, Move, Merge, Migrate, and Copy disks or partitions; convert to local, change label, defragment, check and explore partition; and much more. A premium upgrade adds free tech support and the ability to resize dynamic volumes.

 Read More

It won't hot image your drives or align them, but since it's coupled with a partition manager, it allows you do perform many tasks at once, instead of just cloning drives. You can move partitions around, resize them, defragment, and more, along with the other tools you'd expect from a cloning tool.

 Read More