"I bought a 4TB Western Digital hard drive just yesterday. However, it only shows up as the only 2TB on the computer. It's nearly empty, I haven't put any files or anything into it. Anyone know how to find the other 2TB capacity?"
Why Does 4TB Hard Drive Only Show up as 2TB
In the first place, please download EaseUS partition magic software, where you need to check the partition style of the hard drive in question.
In Windows 10/8.1/8/7:
Launch EaseUS Partition Master.
On the disk map in the lower place, your 4TB hard drive should be labeled as Basic MBR.
That's where the problem arises! There are two prevailing styles of the partition table in Windows, including MBR and GPT. To pinpoint this 4TB not showing full capacity issue, you're supposed to figure out only one noticeable difference between the two items. MBR supports the maximum hard drive capacity of 2TB, while GPT allows for a more flexible disk scheme of an even larger size.
How to Restore the Full Capacity of the 4TB Hard Drive
From what we explain, it's not hard to find solutions to solve the problem of the 4TB hard drive shows only 2GB or less, not showing the full capacity. We think that the best way is to convert MBR to GPT.
If you're using the Disk Management to make the conversion, you may probably face with the "Convert to GPT" grayed out.
To convert MBR to GPT without data loss, follow the two easy steps in the following:
Step 1: Download and launch EaseUS Partition Master on your Windows computer.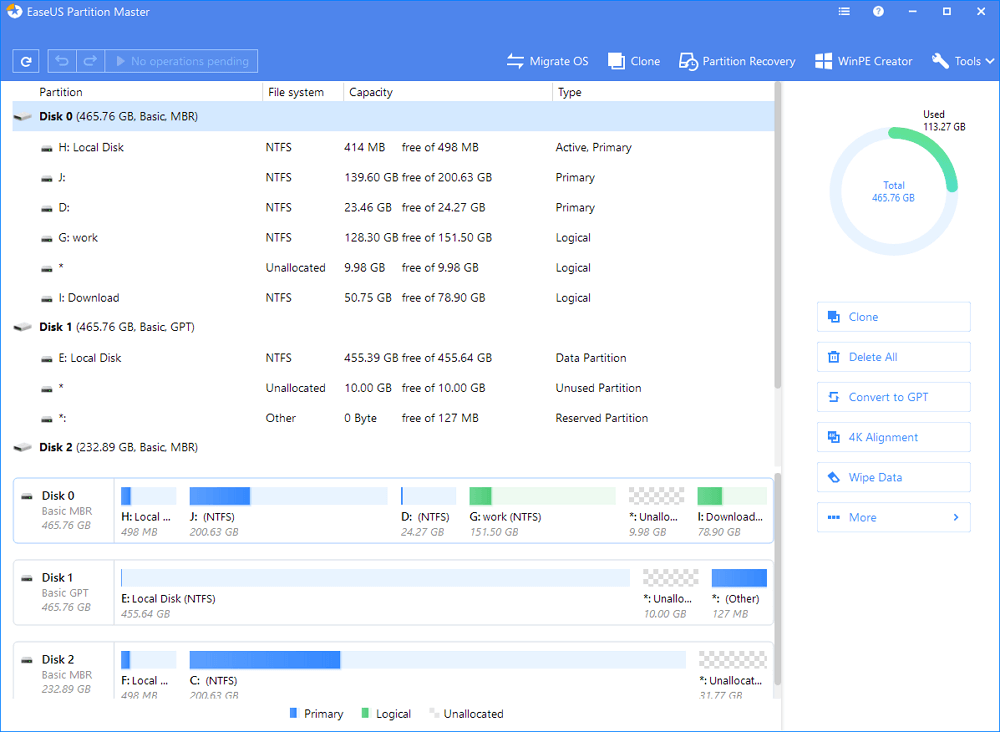 Step 2: Right-click the MBR disk that you want to convert and choose "Convert to GPT".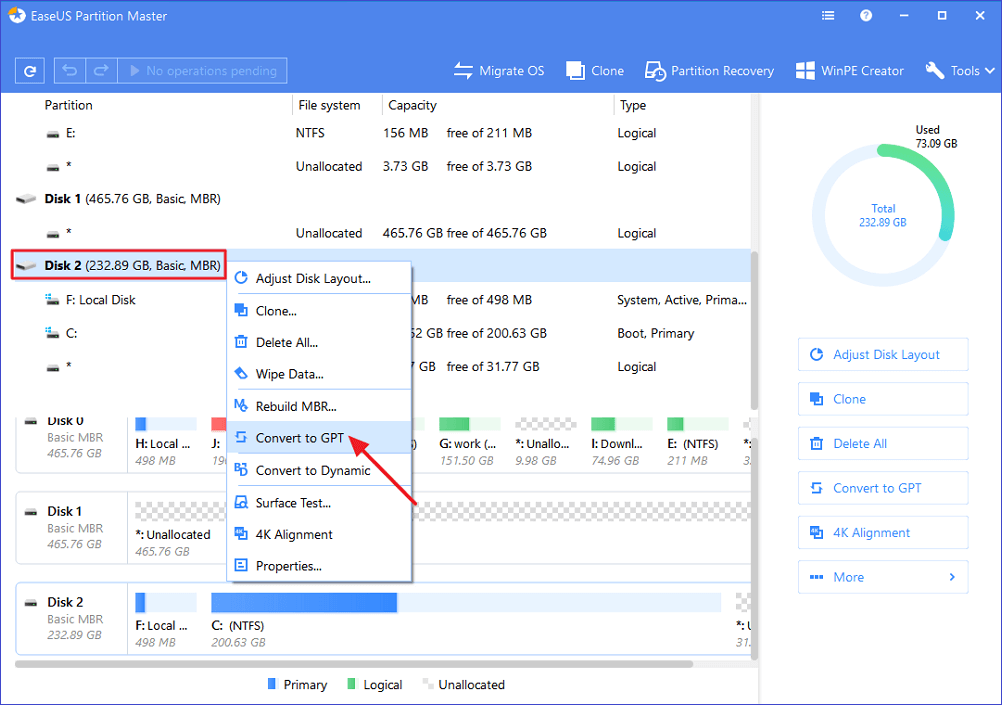 Step 3: After that, find and click the "Execute 1 Operation" button on the toolbar and choose "Apply" to start the conversion. You need to restart your device to enable this change.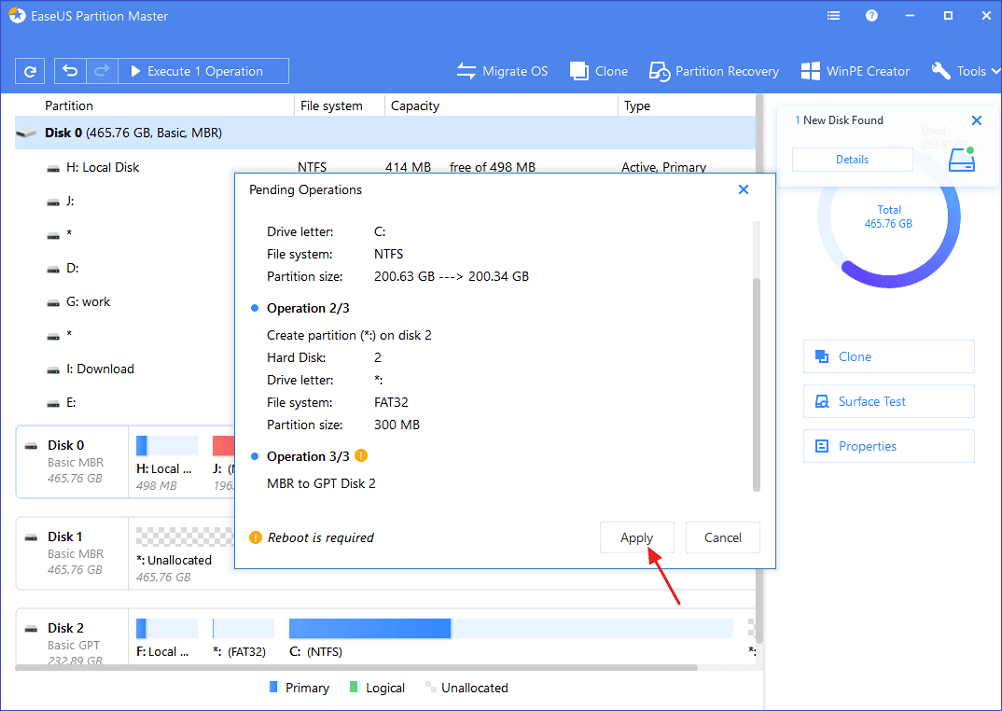 After changing the partition table on the 4TB hard drive, it shall no longer show up less space on your computer. If there is unallocated space after the conversion, you can create a new partition on it.