User scenario: how to clone an HDD without the OS?
"Recently I purchased a new motherboard without realizing that it would make me unable to boot Windows. I have a new HDD and a new copy of Windows that I can install on the drive, but I need to clone my original HDD to the new drive without interfering with the new copy of Windows. Is this possible and if so, how do I clone the hard drive without booting into Windows? I have never imaged an HDD before. Please help."
Windows can't boot problem occurs from time to time and is the most annoying for users. There are many reasons why Windows cannot startup, such as BCD errors, corrupted MBR, hardware damage, corrupted system files, virus attacks, and so on.
We can solve the Windows booting issue in various ways, including reinstalling the system, which will directly lead to the loss of important data. Therefore, to keep your data safe, you need to recover your data before you fix the problem. That's what this article is about, how to clone hard drive without Windows OS.
What's the Way to Clone Hard Drive Without OS
You can use a USB bootable disk clone software to help you access the unbootable computer and clone the hard drive. EaseUS Disk Copy is a reputable hard drive cloning tool that has comprehensive and advanced disk copy features.
Create WinPE Bootable disk to clone and rescue data in Windows PE environment when OS can't boot
Clone HDD to SSD to speed up your computer
Support sector level cloning when the hard drive has bad sectors
Free download EaseUS Disk Copy and create a bootable USB to clone hard drive without OS. Here are the steps to make it.
Steps to Clone Hard Drive Without Windows OS
To clone a hard drive without booting into Windows operating system, you need to complete two steps. The first is creating an EaseUS Disk Copy bootable USB on a healthy computer, then connecting the bootable USB cable to the computer that can't boot and copy files out.
Follow the step-by-step guides to clone a hard drive in the WinPE environment.
Step 1. Download, install and run EaseUS Disk Copy on a healthy Windows computer. And connect an external storage device like a USB flash drive or and external hard drive to the PC. Click "Create bootable disk".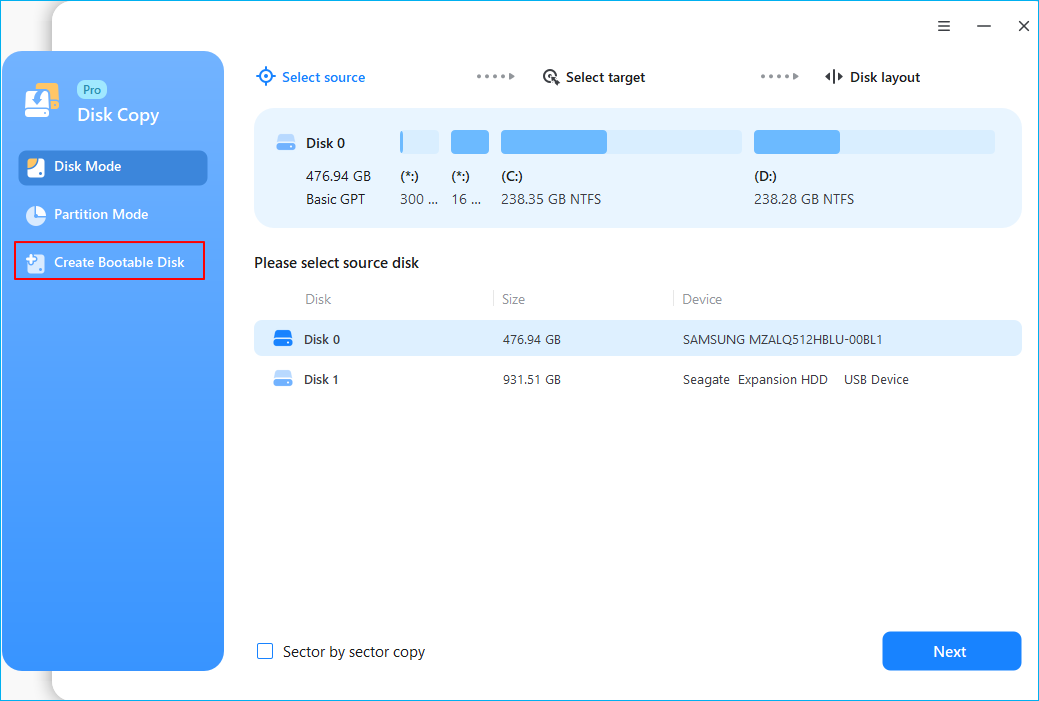 Step 2. Select USB and select your device, click "Create".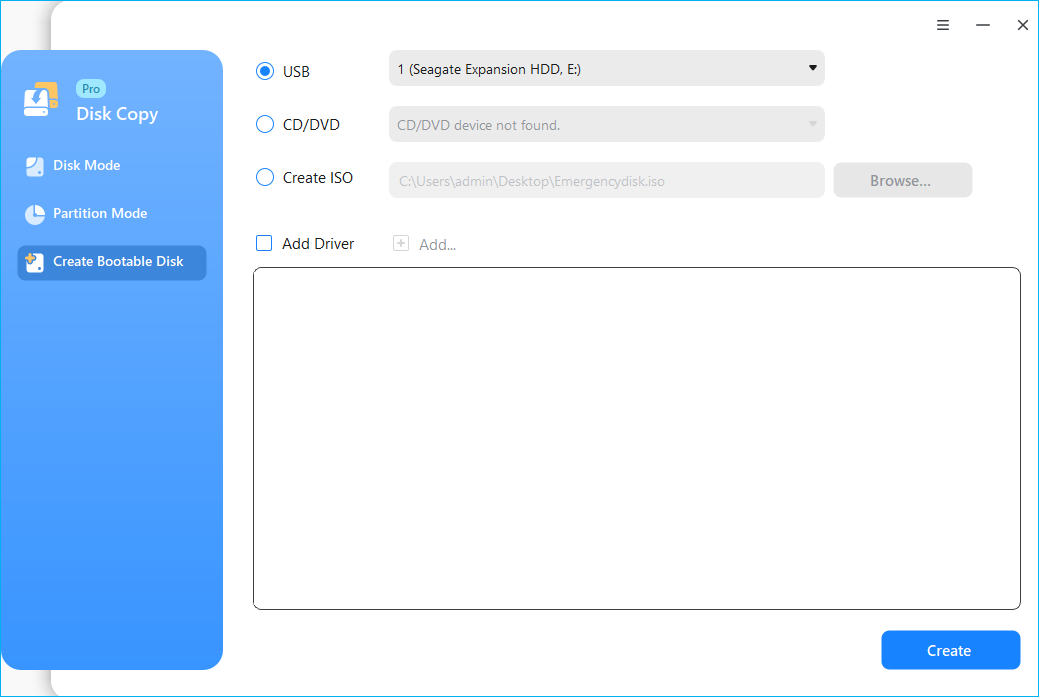 Wait for the process to complete and then you'll get a bootable disk.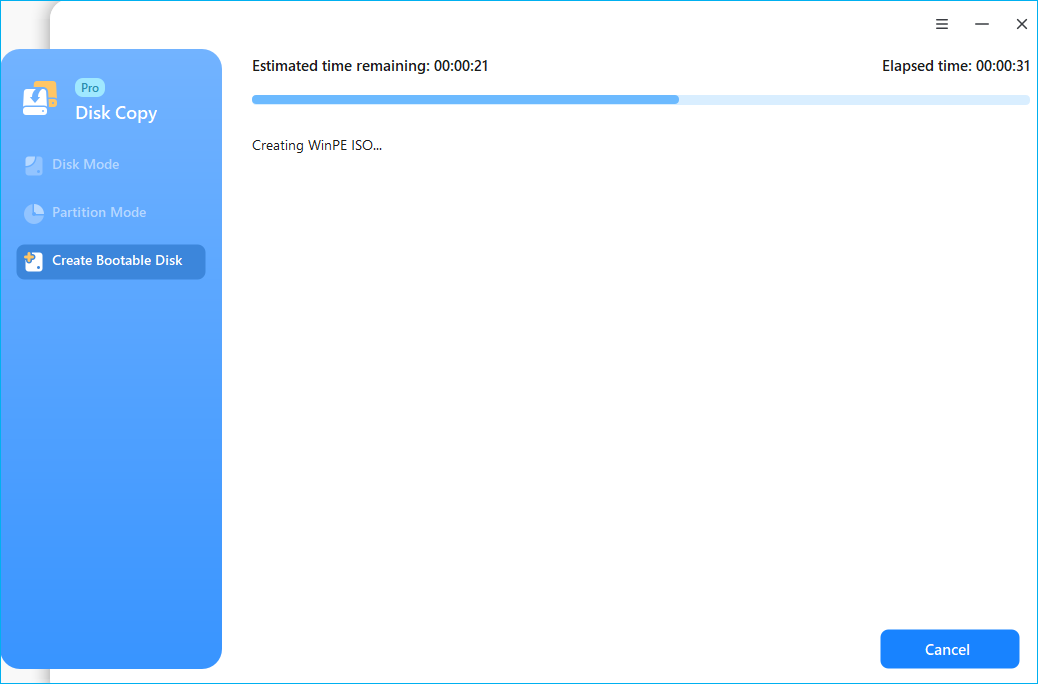 Step 3. Connect the bootable disk USB and a new SSD/HDD to the computer on which you want to clone the disk and set the computer to boot from the bootable disk by changing the boot order in BIOS.
Step 4. On EaseUS Disk Copy, click "Disk Mode" and select the source disk that you want to copy or clone. Click "Next" to continue.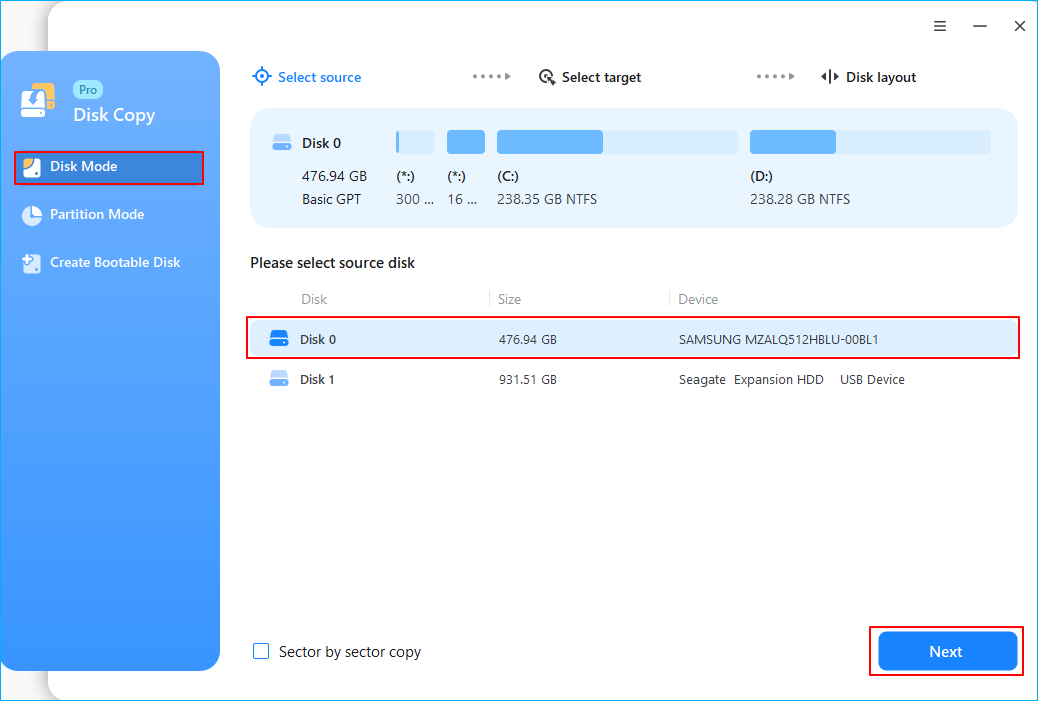 Step 5. Select the destination disk where you want to clone/copy the old disk and click Next to continue. Click "OK" to confirm if the program asks to erase data on the destination disk.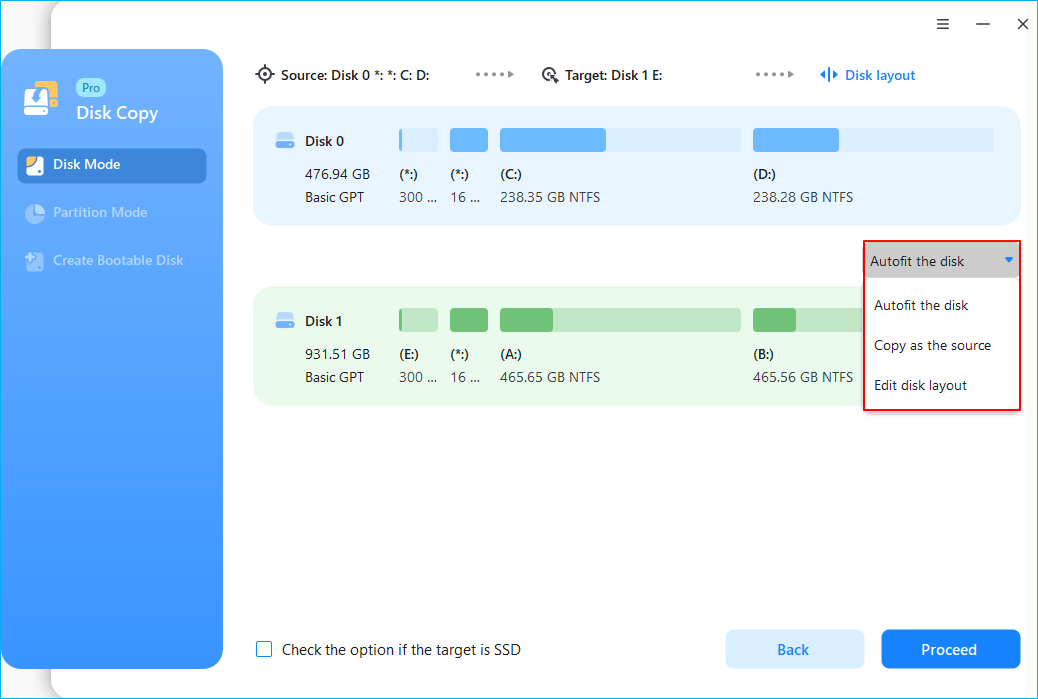 Step 6. Check and edit the disk layout as Autofit the disk, Copy as the source or Edit disk layout. Autofit the disk is recommended.
Copy as the source option will copy/clone the same layout of partitions on your source disk to the destination disk.
Edit disk layout allows you to resize or move partition layout on the destination disk manually.
If your destination disk is an SSD drive, do remember to tick Check the option if the target is SSD.
Click "Proceed" to start the disk cloning or disk copying process now.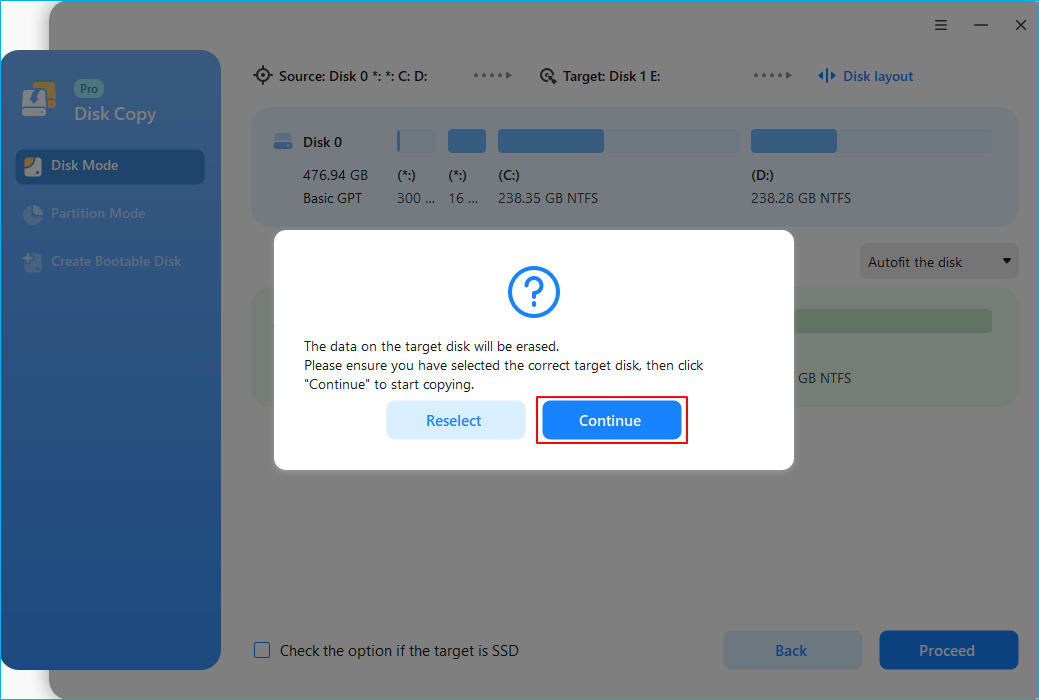 Further reading:
Conclusions
EaseUS Disk Copy offers an easy way to clone a hard drive when there is something wrong with Windows operating system. With a bootable USB, you can clone your hard drive in the WinPE environment to recover data easily. No professional knowledge is required. Both beginners and experts can apply this tool effectively.
If you have any problems in the process of using EaseUS Disk Copy, you can contact our technical customer service to help you solve the problem. Email to [email protected].
More Information: How to Fix Windows 10 Won't Boot Issue
Try solutions below to fix Windows 10 not booting issue. But remember to back up files beforehand.
Run Windows automatic startup repair
Perform a system restore
Repair corrupted MBR
Fix BCD errors
Run SFC or DISM tools to fix damaged system files
Repair bootrec
Change SATA mode
Add a disk drive
Delete the file that caused the startup problem
Remove the disk from the storage pool
Modify disk signature
Fix system file signatures
EaseUS Disk Copy
Clone an old disk to a new one
Clone a small disk to a large one
Clone HDD to SSD
TRY IT NOW
Video Tutorial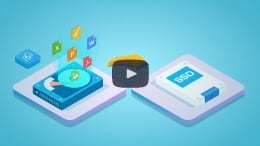 How to Clone HDD to SSD on Windows 10/8/7