Why do users need to clone RAID
Why do computer users need to clone RAID array, especially Windows Server users need to do RAID cloning? Generally speaking, they need to clone RAID array regularly to upgrade disk or migrate data from a small disk to a larger one. A typical example is that when the partitions on the hardware RAID runs out of space, you may prefer to rebuild the hardware RAID with larger hard disks. You need to back up the data to another place, rebuild the hardware RAID, and restore data. What a time-consuming task! But is it possible to clone RAID disk in a safe and easy way? The answer is yes. And this article will show you how to do this job easily with EaseUS RAID cloning software.
Brief introduction of RAID 
RAID stands for Redundant Array of Independent Disks, the organization of multiple disks into a large, high-performance logical disk. Disk arrays stripe data across multiple disks and access them in parallel to achieve higher data security or data transfer rates. According to various combinations of approaches giving different protection levels against data loss, capacity, and speed, several levels of RAID are available, including RAID 0, RAID 1, RAID 2, RAID 3, RAID 4, RAID 5, and RAID 10 (1+0), etc.
How to clone RAID array with EaseUS RAID cloning software
Raid cloning software - EaseUS Todo Backup, supports file-by-file and sector-by-sector disk cloning. Both its Windows application and WinPE bootable disk support the RAID array. It is the easiest way to clone Raid drives. You need to select the source disk and then choose the target disk. If you need step-by-step instructions about how to clone RAID array with this program, try the following steps.
Step 1. Launch EaseUS Todo Backup, and click "Clone" under the "Tools" catalog.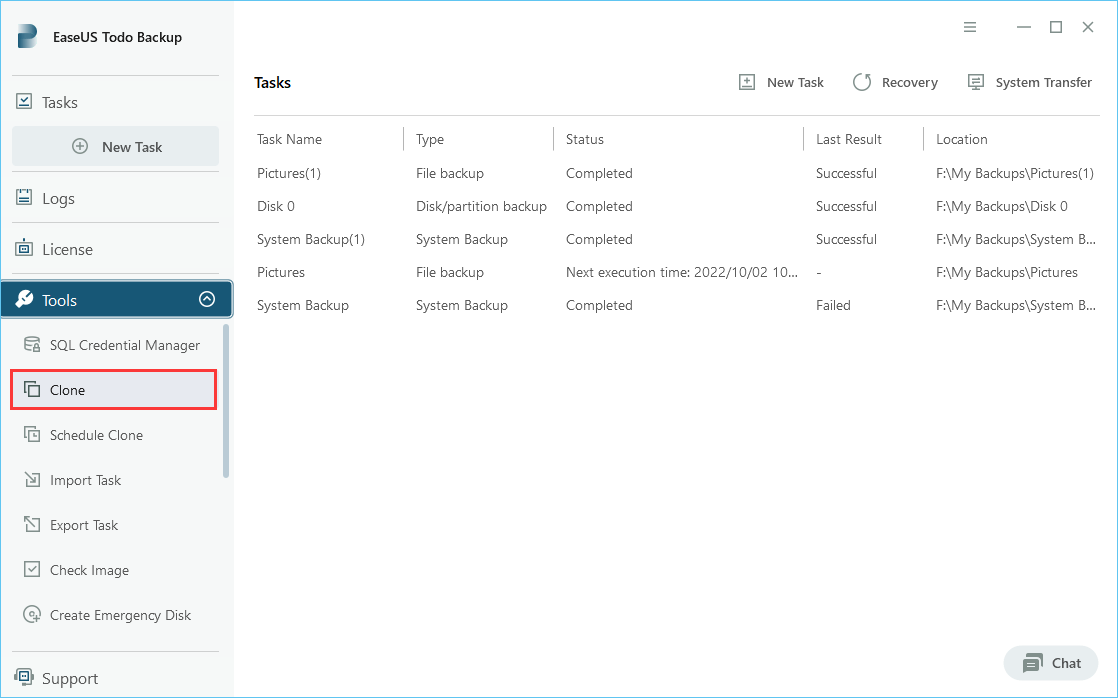 Step 2. Select source raid disk you want to clone and the destination disk. Then choos the destination disk where you want to put the cloned ones.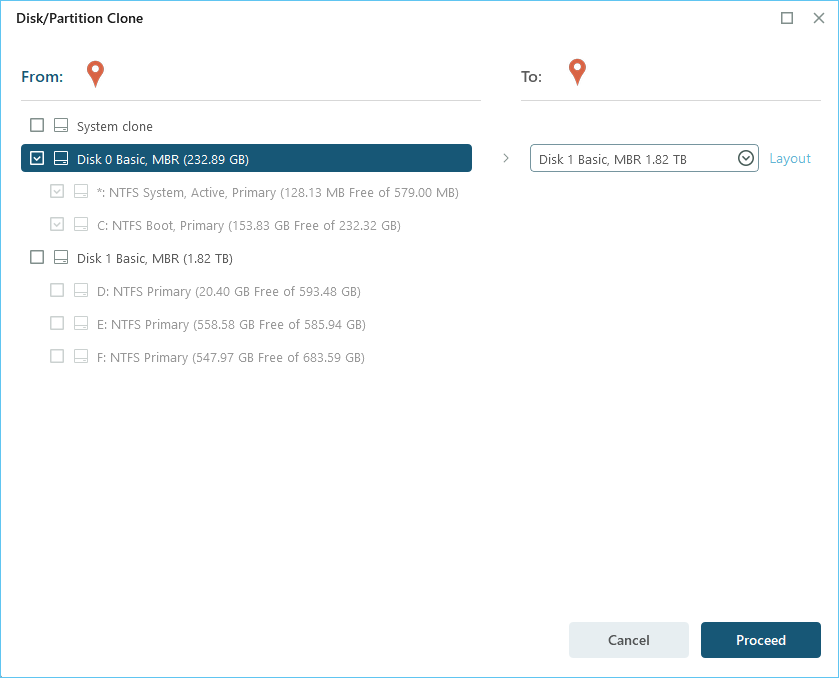 Step 3. Preview the disk layout before cloning by clicking the "Layout" button. The sector by sector clone option enables you to clone all sectors from source disk to the destination disk.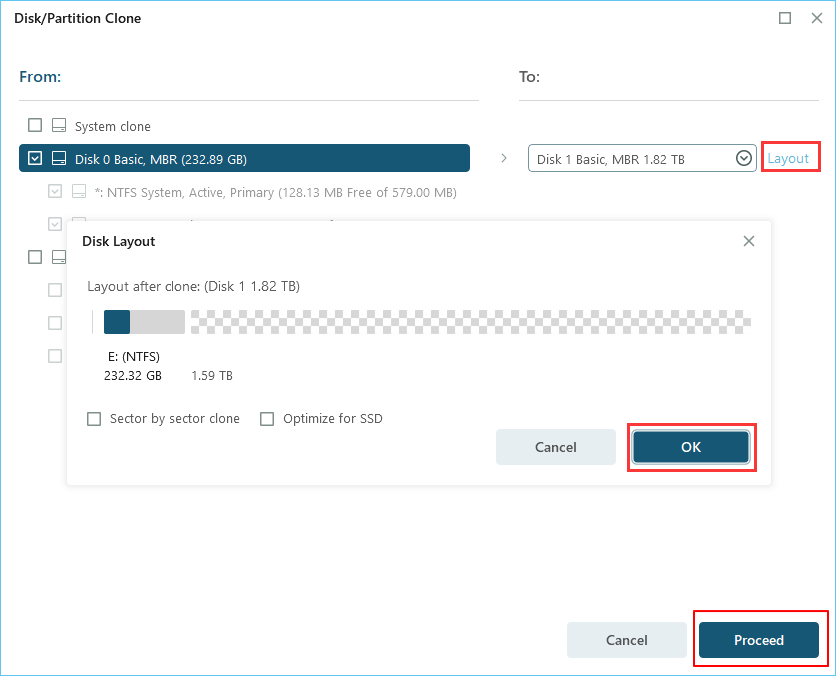 Step 4. Click "Proceed" to execute the raid disk clone.
Conclusion
Generally, every software supports hardware RAID array under Windows, but little of them support RAID array with the bootable disk, so if you need to restore or clone by bootable disk, these products are useless. Fortunately, EaseUS Todo Backup provides WinPE bootable disk, with which you can backup/restore or clone RAID array easily without entering Windows.
How to clone RAID dive FAQs
Here are a few questions related to the RAID clone. If you also have any of these problems, you can find the methods here.
Can I clone a RAID 1 drive? Or can I clone a RAID 0 drive? 
We need to clone RAID arrays on a regular basis to improve the security of our precious files stored on RAID disks. Also, RAID cloning is the most secure way to upgrade the disk by copying data from one disk to another. Can you directly clone a RAID drive? How to clone RAID 0 or RAID 1 to a single drive?
You can use a professional RAID disk cloning program to make it with ease. For example, EaseUS Todo Backup is a great tool that allows you to clone RAID 0, RAID 1, RAID 5, and more in simple clicks.
How to clone RAID 1 or RAID 0 to single drive?
Try EaseUS Todo Backup utility to clone a RAID 1 array to a single drive on a Windows computer.
Step 1. Open EaseUS Todo Backup and click Clone.
Step 2. Select RAID 0 or RAID 1 as the source disk. Select the single drive as the destination disk and click Proceed.
Step 3. Set up settings if needed. Then, preview the disk layout. Click Next to start cloning RAID 0 RAID 1, or RAID 5 to a single drive.
What is the safest raid?
Among the common RAID levels, two are generally considered the most secure: RAID 5 and RAID 6. Both provide drive failure protection through a combination of data parity and disk striping. But which one is most secure? That is RAID 6.
A RAID 6 configuration has parity data written on two drives. This means that you'll need four drives to run this configuration but adds the protection of being able to withstand two simultaneous drive failures.
Which is better, RAID 0 or RAID 1? 
RAID-1 has the same speed advantage as RAID-0 on reading but no speed advantage of writing. With RAID-1, you lose half of your space. But if one of the hard drives fails, you still have all your data and can normally use the computer. If you're worried about losing data, RAID-1 a good choice. 
Was this page helpful? Your supoport is truly important to us!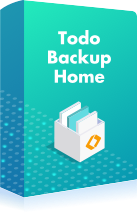 EaseUS Todo Backup
EaseUS Todo Backup is a dependable and professional data backup solution capable of backing up files, folders, drives, APP data and creating a system image. It also makes it easy to clone HDD/SSD, transfer the system to different hardware, and create bootable WinPE bootable disks.
Updated by

Jean is recognized as one of the most professional writers in EaseUS. She has kept improving her writing skills over the past 10 years and helped millions of her readers solve their tech problems on PC, Mac, and iOS devices. …

Read full bio