[Easy] How to Clone USB Drive to Another Windows 10
How Can I Clone USB Drive That Is Bootable
"I have a bootable USB drive with Windows 10 on it. I want to copy it to another USB drive. I plan to simply copy and paste the files over. But my friends tell me that it won't work, and I have to create an image of the bootable USB drive and restore it to another drive. How can I do it? What's the fastest and easiest way to clone USB drive to another?"
Why Need to Clone USB Drive Rather Than Copy the Files
Usually, when it comes to USB drive backup, users are thinking to manually copy the files from USB drive to the computer or to another USB flash drive. And you can copy them back whenever you want to restore them to the USB drive. It is an efficient way if you just want to keep the personal files and documents on the USB drive.
But if you want to back up your bootable USB drive, this method is not workable. Copy-and-paste or drag-and-drop doesn't copy the drive's master boot record, and partition tables, which are hidden files. Besides, if you need to copy files from a single non-bootable USB drive to multiple units with an identical capacity, cloning USB maybe your quickest solution.
Then, how to clone USB drive, or even clone USB to USB? You should clone USB with reliable disk cloning software - EaseUS Todo Backup to create an exact copy of its contents, including the master boot record (MBR), slack space, and any unused space. 
How to Clone USB Drive with EaseUS Disk Cloning Software
EaseUS Todo Backup is a capable backup software that you can rely on to clone USB drive. Working well in disk clone, the program is extremely helpful to duplicate bootable USB drive or back up files on the USB drive.
It allows you to clone USB in two different ways: one is directly cloning USB to USB, and the other is creating an image of your USB drive, and you can easily restore that image to another USB drive or to the original USB drive sometime later. 
How to Clone USB to USB with a Few Clicks
How to Create Image of USB Drive to Clone USB 
Imaging USB drive is an efficient way to back up your USB drive. You can then take that saved image and clone multiple USB sticks. EaseUS Todo Backup, an easy USB image creator, enables you to back up your USB drive by creating an image, which consists of all visible and hidden files and the USB drive's unused space.
The difference between creating an image of USB drives and cloning USB drives is that you need to restore the image later. See the step by step guide below to learn how to image USB to USB.
Step 1. Start with selecting the backup contents.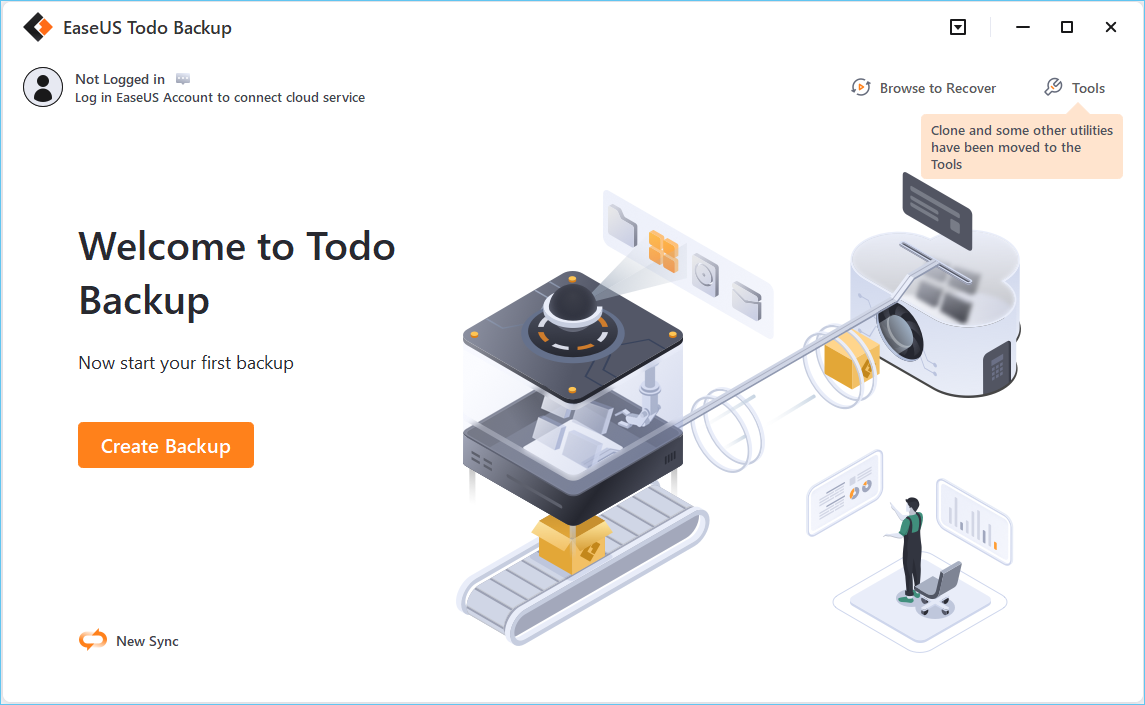 Step 2. There are four backup categories, File, Disk, OS, and Mail, click Disk.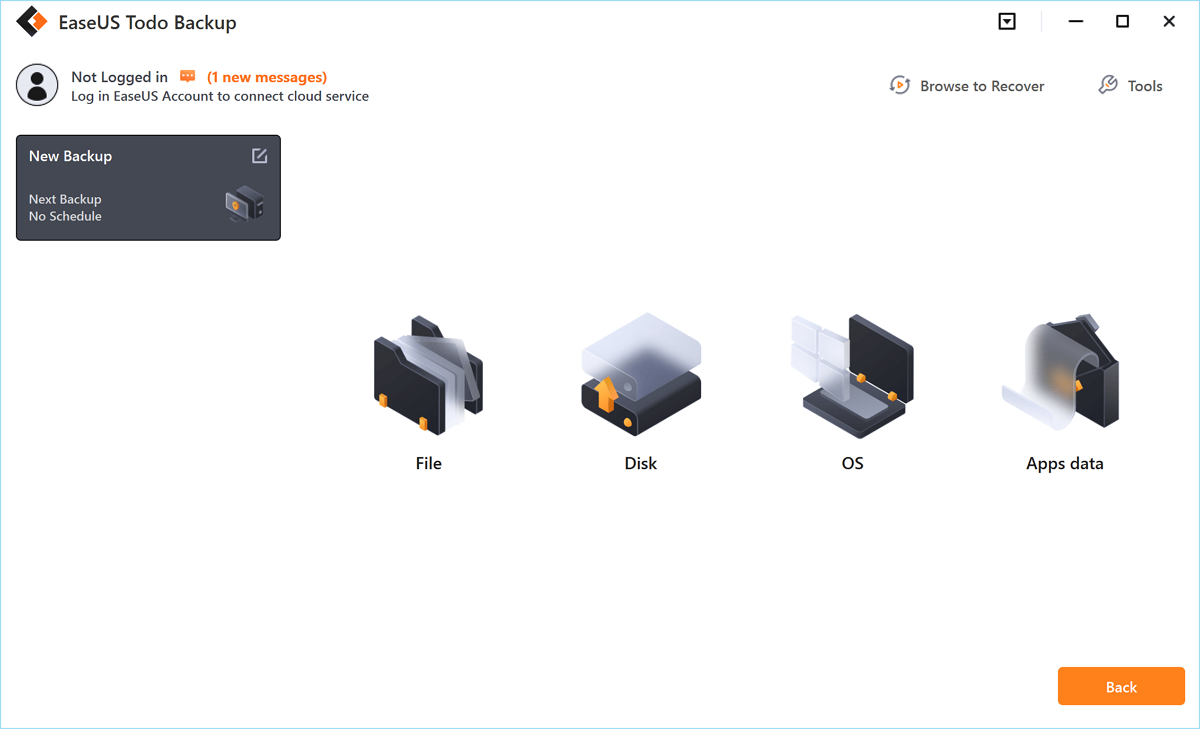 Step 3. It is available to back up a whole disk or a certain partition. Choose the one you need and click OK.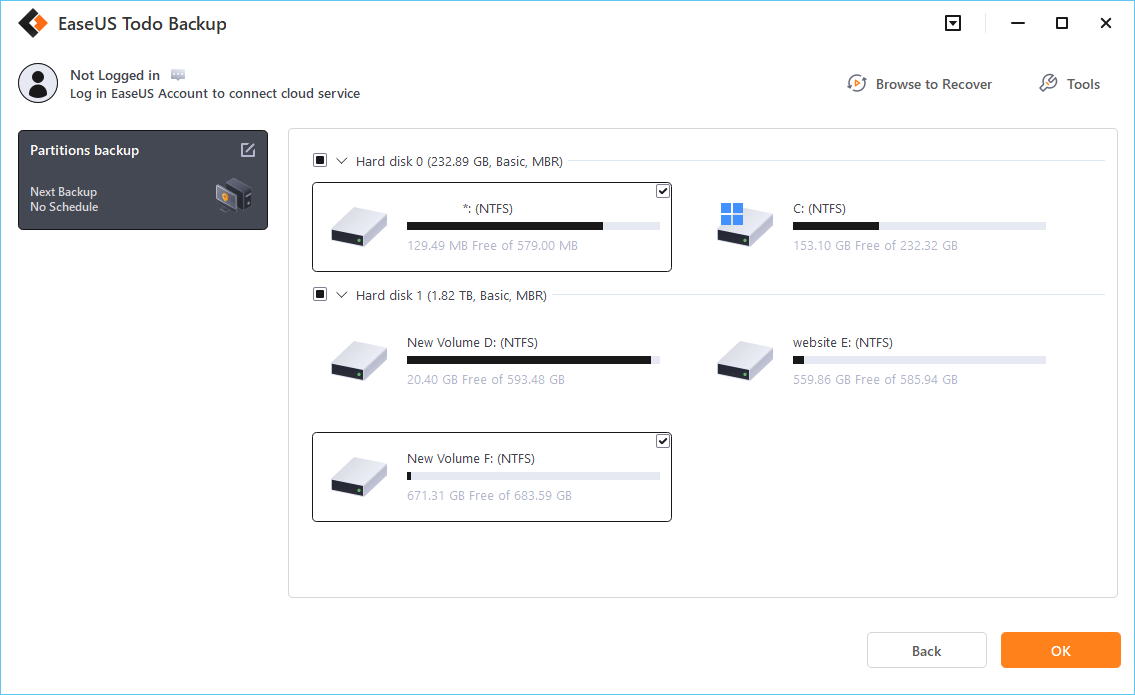 Step 4.  Select the destination where you want to save the backup.
Step 5. For disk/partition backup, you can choose to save the backup to local drive or to NAS.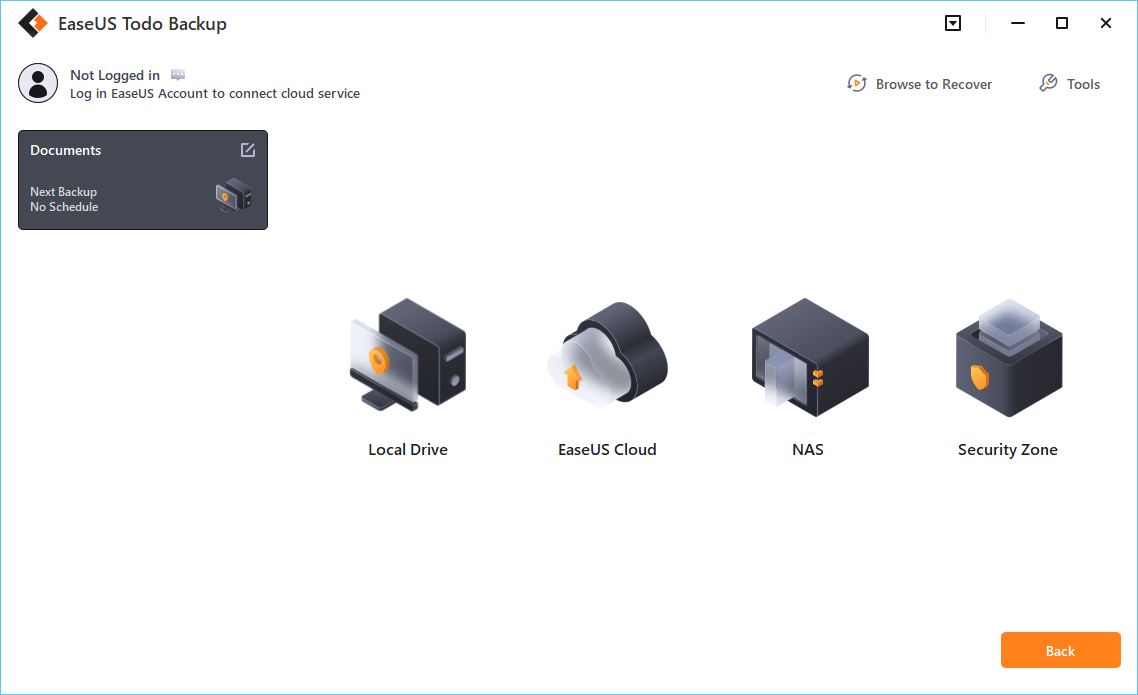 Step 6. After the backup process is completed, your task will be displayed at the left. Right-click any one of the task, you can further manage your backup such as recover it, create incremental backup, etc.
After creating an image of USB drive, you can transfer the USB image back to a USB stick with a capacity matching the original storage device. How to restore the created image? Use EaseUS backup software again to restore your USB image with a few clicks.  Go to click the "Recovery" button on Disk/Partition Backup column. Choose the backup image version to restore your USB image.
To Sum Up
In conclusion, if you want to clone USB drive, you have to ways to complete - clone USB flash drive directly or back up and restore USB drive by creating USB drive image. With several clicks, you can easily and quickly clone USB drive to another USB drive in Windows 10/8/7 with the help of EaseUS Todo Backup.
It has more advanced features, such as migrate Windows 10 to SSD using the System Transfer function, create an emergency disk, wipe data, and more. And if you have any problem with cloning USB drive, you can contact our tech support team via email [email protected], and we will reply to you as soon as possible.
Clone USB Drive Frequently Asked Questions 
If you have more problems on how to clone a USB drive like displayed below, you can see the brief guides here.
How do I clone a USB flash drive?
To clone a USB flash drive, you can use create an image of USB flash drive, and restore the image to the target drive later. All these jobs can be easily finished with a USB backup tool - EaseUS Todo Backup.
Step 1. Connect your USB flash drive to your PC/laptop.
Step 2. Launch and EaseUS Todo Backup on your PC and click "Disk/Partition" on the home screen. Or, click the menu icon at the left top corner, and choose Disk/Partition Backup.
Step 3. Choose the USB that you want to image, and select another USB flash drive as the destination disk to save the backup image of the selected USB data.
Step 4. Click "Proceed" to start clone USB to USB now. When the process finishes, you can unplug the USB flash drive. And all the data on the source USB flash drive will appear on the target USB flash drive one been restored.
How do I clone a USB drive in Windows 10?
To clone USB drive in Windows 10, the easiest way is to use EaseUS Todo Backup, which enables you to clone an HDD, SSD, USB flash drive, or other external hard drives with simple clicks.
Step 1. Launch EaseUS Todo Backup and select the "Clone" feature from the list on the left.
Step 2. Select your USB flash drive as the source disk and click "Next".
Step 3. Choose a destination disk, which can be another USB drive, HDD, or an SSD. Make sure that the destination disk is larger than your USB drive. Then, click "Next".
Step 4. Preview the disk layout and click "Proceed".
Can I copy bootable USB to another?
You can't just copy and paste a bootable flash drive to another. You can't copy the master boot record or partition tables. Instead, you can easily achieve the goal by cloning. You can clone bootable USB drive to another with the best disk cloning software, like EaseUS Todo Backup.
How do I transfer photos from USB to USB?
The quickest way to transfer a lot of photos from USB to USB is by cloning USB drive.
Steps to clone USB drive to transfer files with EaseUS cloning software:
Step 1. Plug both the USB flash drives to your computer. Start EaseUS disk/partition cloning tool.
Step 2. Choose the USB disk 1 as the source disk and click "Next". Choose the USB disk 2 (with an equal size or larger size than the disk 1) as the destination disk and click "Next".
Step 3. Preview the disk layout and click "Proceed" to begin to clone USB and transfer photos from USB to USB. 
Daisy is the Senior editor of the writing team for EaseUS. She has been working in EaseUS for over ten years, starting from a technical writer to a team leader of the content group. As a professional author for over 10 years, she writes a lot to help people overcome their tech troubles.

Author Jean has been writing tech articles since she was graduated from university. She has been part of the EaseUS team for over 5 years. Her special focuses are data recovery, disk partitioning, data space optimization, data backup and Mac OS. By the way, she's an aviation fan!
Taking everything into consideration, we can say that EaseUS Todo Backup Home can offer you a little extra sense of security with a set of advanced tools. The interface provides quick adaptation, every process guiding you all the way through so you don't get stuck or further damage your system rather than keeping it safe.

 Read More

EaseUS Todo Backup Free lets you create backups of your important files or your entire computer through its streamlined interface. Just choose the backup type you'd like to get started, and let the program do the reset.

 Read More

EaseUS includes all the features I expect from backup software like versioning, incremental backups, and scheduling. For more advanced users, EaseUS allows you to install a pre-boot environment onto your hard drive so you can use it to restore files without burning a CD or putting it on an external USB drive.

 Read More

EaseUS Todo Backup
Smart backup tool for your files and entire computer in Windows 10/8/7.
Install Windows on Multiple Computers at Once? No Problem!
Learn how to install Windows 11/10/7 and special programs/software on a batch of computers. Use 10 minutes to do the 10 hours work without making a single mistake!
Get Free Solution!