Any SSD cloning software works to upgrade HDD to smaller SSD
I recently bought an SSD and planned to upgrade HDD to SSD. But I was concerned that how can I safely migrate my Windows 10 system, data, and applications to the smaller SSD. One of my friends told me to clone the hard drive to a solid state drive. And I have tried several SSD cloning software but none of them works. Are there any positive suggestions? Please! I really need some help.
SSD disk cloning allows you to copy your entire machine, including system files, applications, preferences, emails, music, photos, movies, documents, and all partitions. It is usually used when you want to upgrade, clone or migrate your hard drive to SSD without system reinstall & data loss. This page will introduce you EaseUS SSD cloning software and teaches how to use it to do disk cloning job.
Clone HDD to SSD with EaseUS SSD cloning software
EaseUS todo backup software is an affordable backup software for laptops, PCs & workstation. With its powerful disk cloning feature, it can be used as an SSD cloning software whenever you need. Different from other disk cloning applications, the program can do the cloning job automatically as long as you set a backup schedule. Many users have used it to copy HDD to SSD, clone SSD to larger SSD, or migrate OS to SSD without any problems, now it's your turn! It is very safe and easy, so there is no need to hesitate.
Tips:
Connect your SSD to the computer first if your SSD hasn't connect to your computer.
Step 1. Launch EaseUS Todo Backup and click Clone. And it will pop up the below window and choose the source disk - the hard disk you want to clone.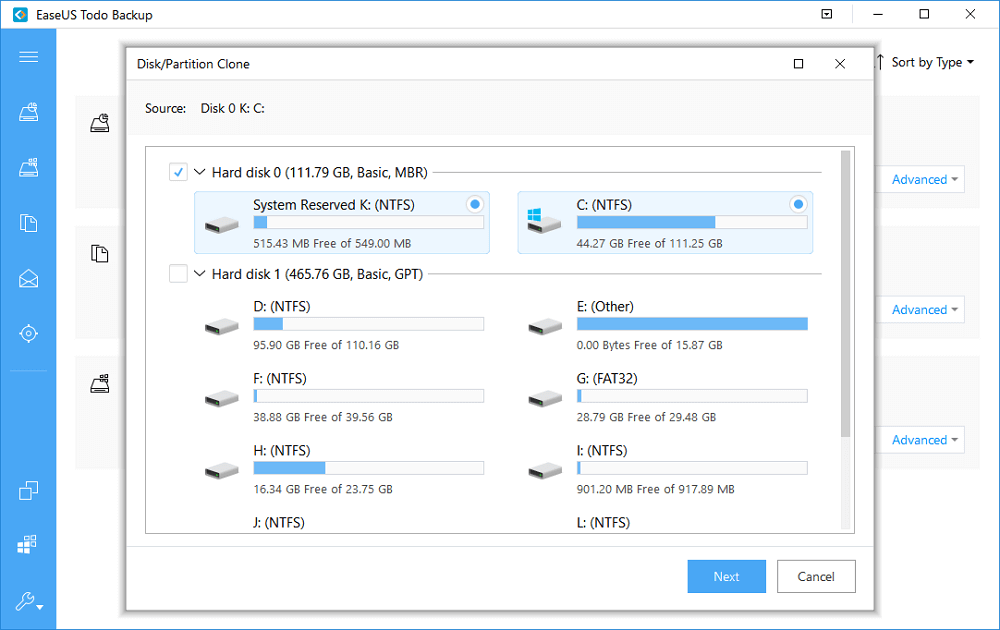 Step 2. Choose the destination disk (SSD) as your storage destination. Here you can find the "Optimize for SSD" option by clicking Advanced options, tick this option, then you can optimize the destination SSD.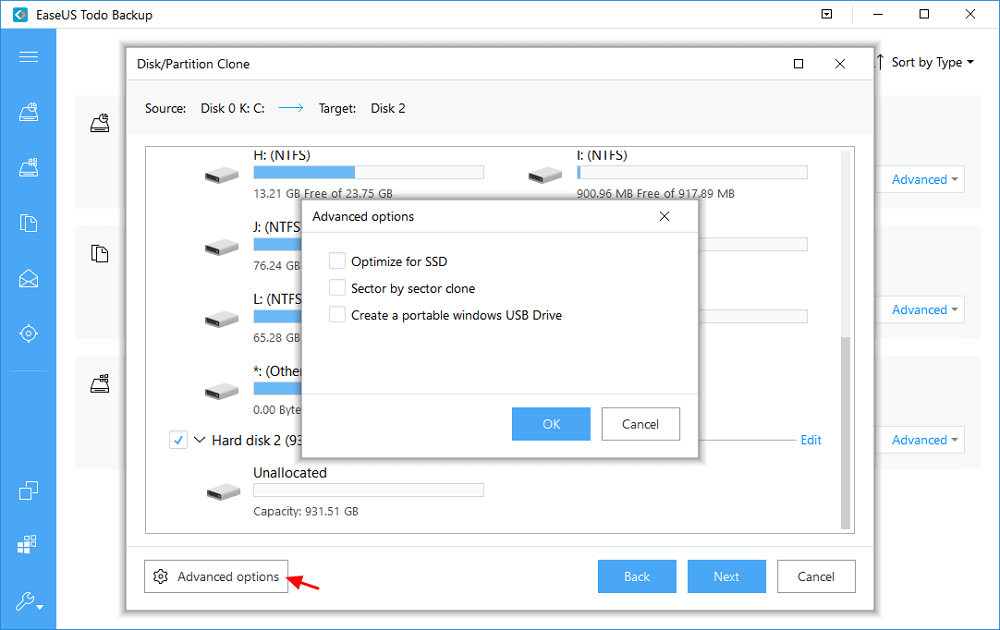 Step 3. Preview your settings and click Proceed to clone.