What Is Windows Sleep Mode
Windows Sleep Mode is a state where power saving is done by stopping all your laptop or PC actions. Any open applications or documents are moved to RAM, i.e., the system's memory. Although the PC requires Power in this state, too, it uses less power. So, you can say it is more or less like pausing a movie DVD.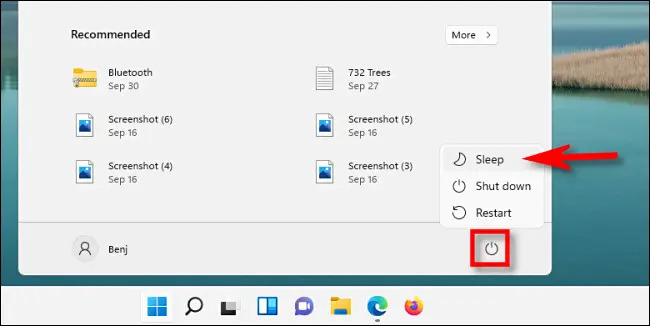 This standby mode allows for a restricted power to be given to any unnecessary systems; however, RAM receives enough and constant Power for better data maintenance. Furthermore, you can switch from sleep mode to wake-up mode by pressing the power button, touching any key from the keyboard, or simply clicking the mouse.
Now, since you know enough about sleep mode, you must be wondering how to put a Windows 11 PC to sleep? So, without further adieu, let us get into insights into it.
How to Put Windows 11 to Sleep Mode
There are multiple ways to enter sleep mode. You can follow any of the following methods:
Method 1: Use Start Menu
It is one of the most convenient and easy ways to put Windows 11 to Sleep Mode. For this, you need to click on Start Menu. As soon as it opens, you have to click on the Power icon in the lower right corner. You will be able to see a small menu where you can choose the Sleep option, which will automatically put your PC to sleep.
Method 2: Use the Power User Menu
In this method, you have to use the power user menu. For this, you have to right-click on the Start button and then select the option of Shut Down or Sign Out, and then you have to click on Sleep. It will instantly complete the process.
Alternatively, you can click on Windows+X to open the menu, and it will work instead of right-clicking on the Start button.
Method 3: Set the Sleep Mode Time in Settings
If you wish your PC to fall asleep automatically after a certain time, you need to press Windows + I. It will open settings where you need to select System and then go to Power and battery.
Then, in the Screen and Sleep section, you need to click on the dropdown menu beside the battery power put your device to sleep after option. Alternatively, when plugged in, you can put my device to sleep after.
Then you have to select an appropriate period, like 15 minutes or 20 minutes. It will turn your PC into sleep mode if it remains idle for this particular period.
Method 4: Use Shortcut Key (Ctrl + Alt + Delete)
The sign-in screen option provides you with the facility of putting your Windows 11 to Sleep mode. Alternatively, you can use a shortcut by pressing Ctrl + Alt + Delete on Windows 11 screen. You have to go to the lower right corner of the screen, click on the power icon, and then select the Sleep option from the menu. It will put your PC to sleep instantly.
Method 5: Create Shortcut and Shortcut Keys for Sleep Mode
Step 1: Creating a new shortcut to make your desktop Sleep
Click on an empty spot on the desktop of Windows 11 and then select New Shortcut Windows. It will redirect you to a shortcut wizard, and a question will pop: What item would you like to create a new shortcut for?
The wizard will prompt you to enter the location of the item you wish to create a shortcut for. Then you need to type: C:\Windows\System32\rundll32.exepowrprof.dll,SetSuspendState
Then to continue, click on Next. It will ask you to enter an appropriate name for the shortcut. After naming it, you have to click on finish to proceed. It will create a desktop icon and will become functional. As soon as you double-click on it, your PC will turn to sleep mode.
Step 2: Selection of Proper icon for the shortcut of Sleep mode
For this, you need to right-click on the shortcut and then proceed with clicking on the Properties option. Here you will find the Change icon option.
Tip: You may receive a warning that the icon does not contain any icons, but you have to click on OK to proceed.
It will redirect you to a list of many different icons. From here, you can pick anyone as per your liking or suitability.
As soon as you can see the perfect icon click on OK for confirming, then follow the next step.
Step 3: Pinning the new icon of shortcut to Windows 11 sleep mode to the taskbar
For pinning the shortcut of sleep mode to the taskbar, you need to right-click on the shortcut icon and proceed with the selection of Show More options -> Pin to Taskbar.
Step 4: Checking if the new shortcut for sleep mode is working
In some cases, you will see that clicking on the shortcut will cause the PC to turn into a hibernation. Although it is not the same as sleep mode and further in this article, you will be able to see the difference between the two.
How to Manage when Windows 11 Goes to Sleep Mode
After a certain amount of inactivity or to run your PC in a low-power mode, Windows 11 shuts down a specific set of hardware. Due to this activity, users can save battery power. However, if you are not happy with the Default settings for sleep mode, you can make adjustments as per your preference.
But if you wish to wake up the computer from sleep mode, you may do the following:
You can press any standard key on the keyboard.
You can press the shortcut for SLEEP on the keyboard.
You can move the mouse.
You can press the power button quickly on your PC.
Tip: If you are using any Bluetooth devices, you may not be able to wake up the System.
In addtion, it is recomended that you use a specified data backup software and follow the steps below to backup the data stored on the PCs in case the sleep mode will cause data loss problem. EaseUS Todo Backup functions well not only in fails and systems backup, but also in disks or partitions backup.
Step 1. To initiate a backup, click the Select backup contents option.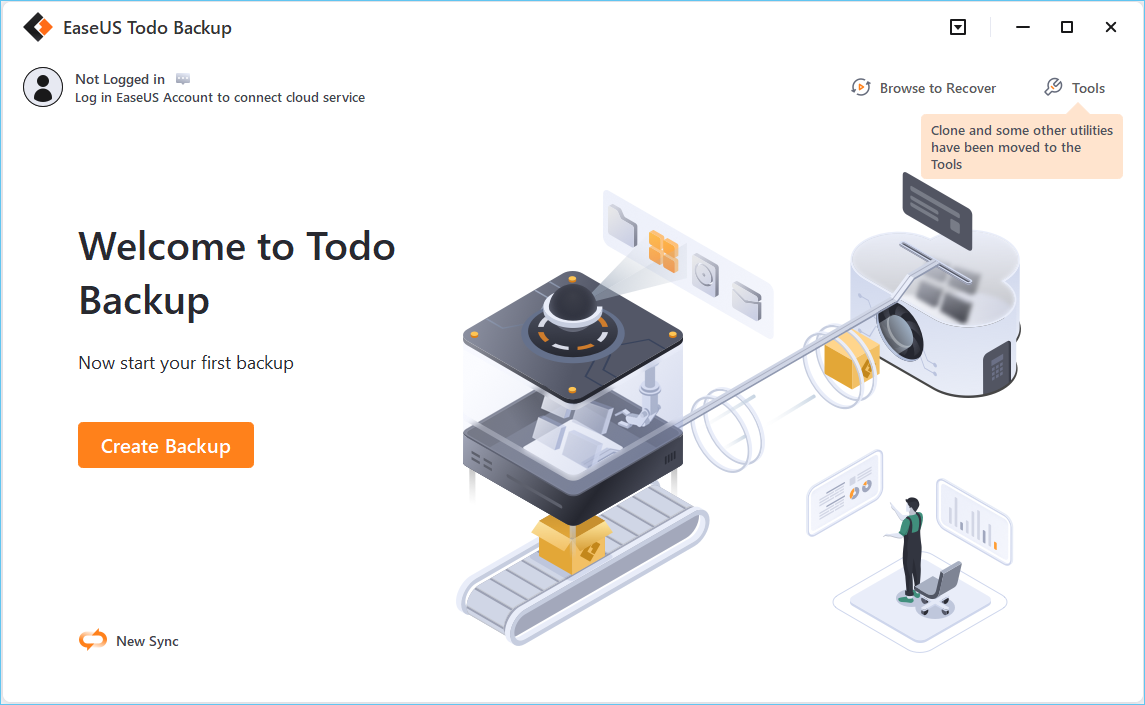 Step 2. There are four data backup categories, File, Disk, OS, and Mail, click File.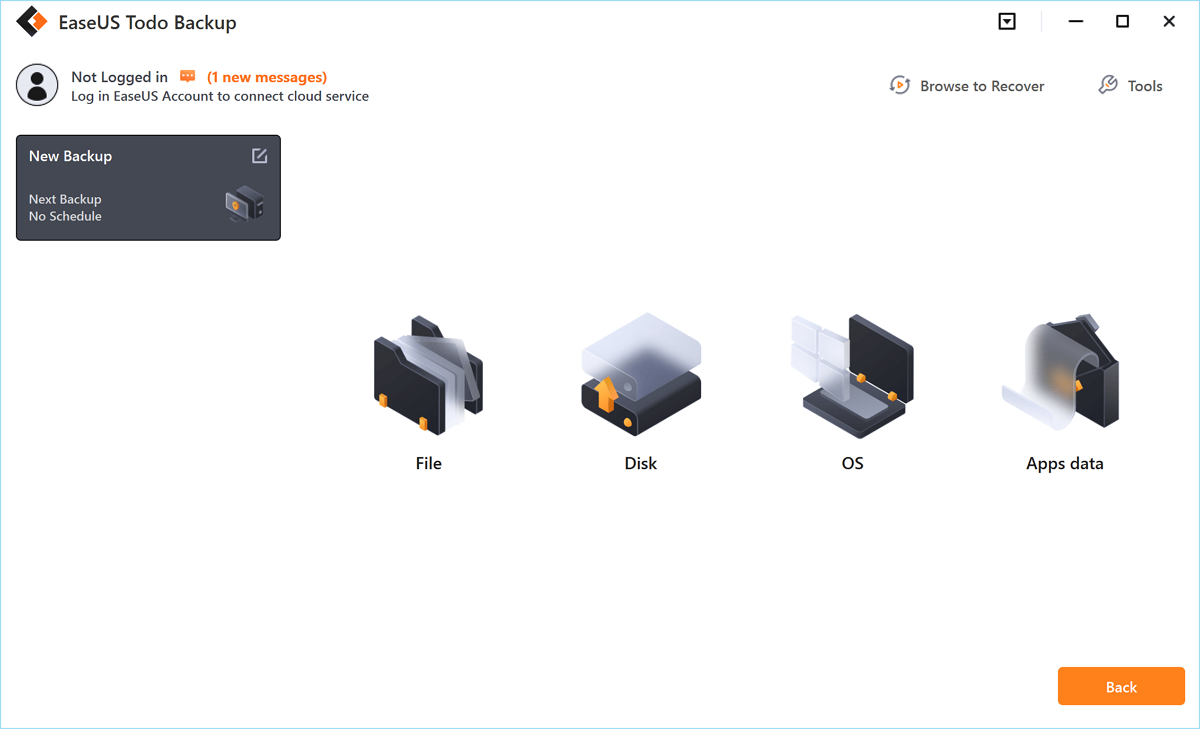 Step 3. On the left, both local and network files will be shown. You may extend the directory to pick the backup files.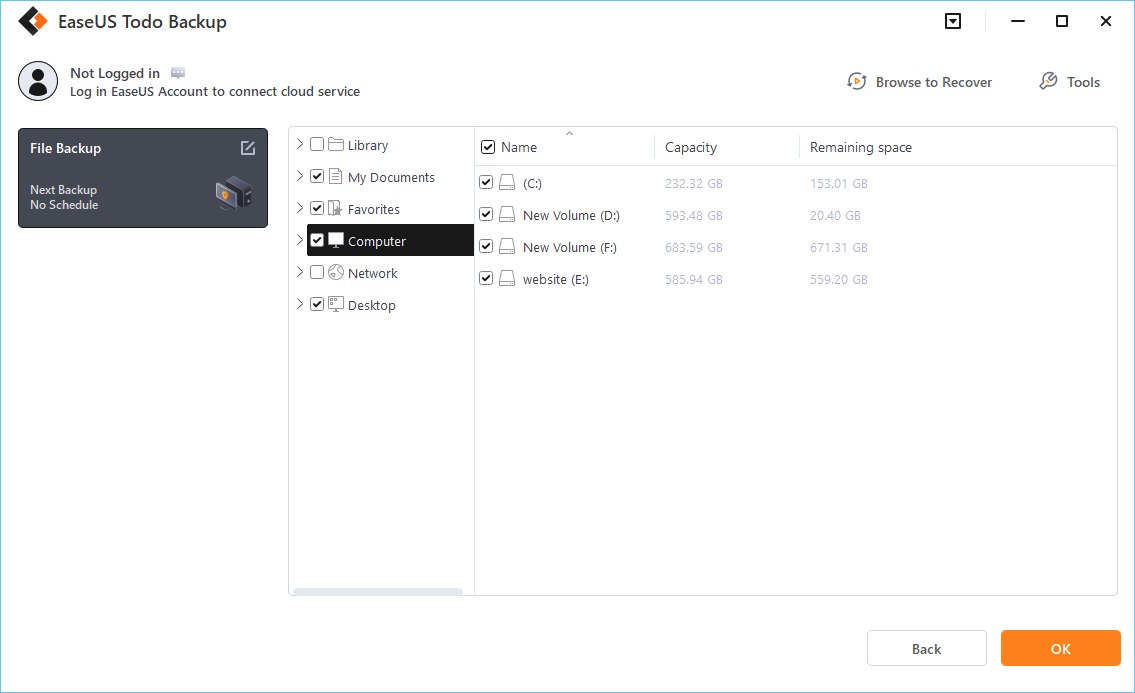 Step 4. Follow the on-screen instructions and choose a location to store the backup.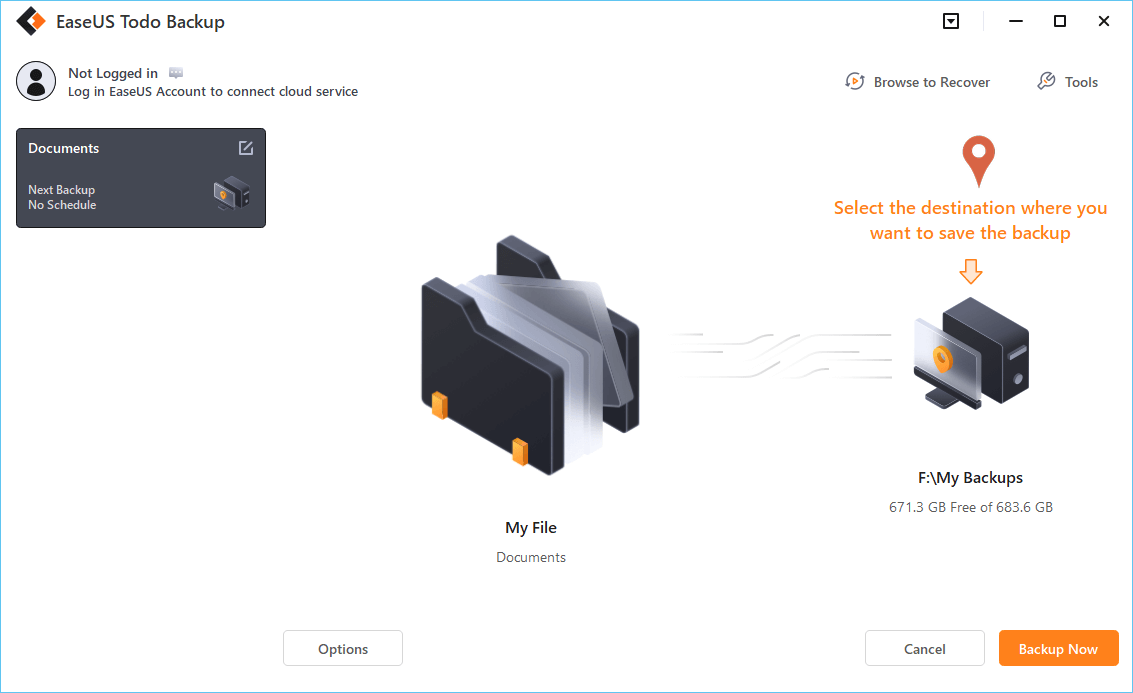 Click Options to encrypt the backup with a password in Backup Options, then click Backup Scheme to specify the backup schedule and start the backup at a certain event. There are also other additional choices you may choose to tailor the backup process to your requirements.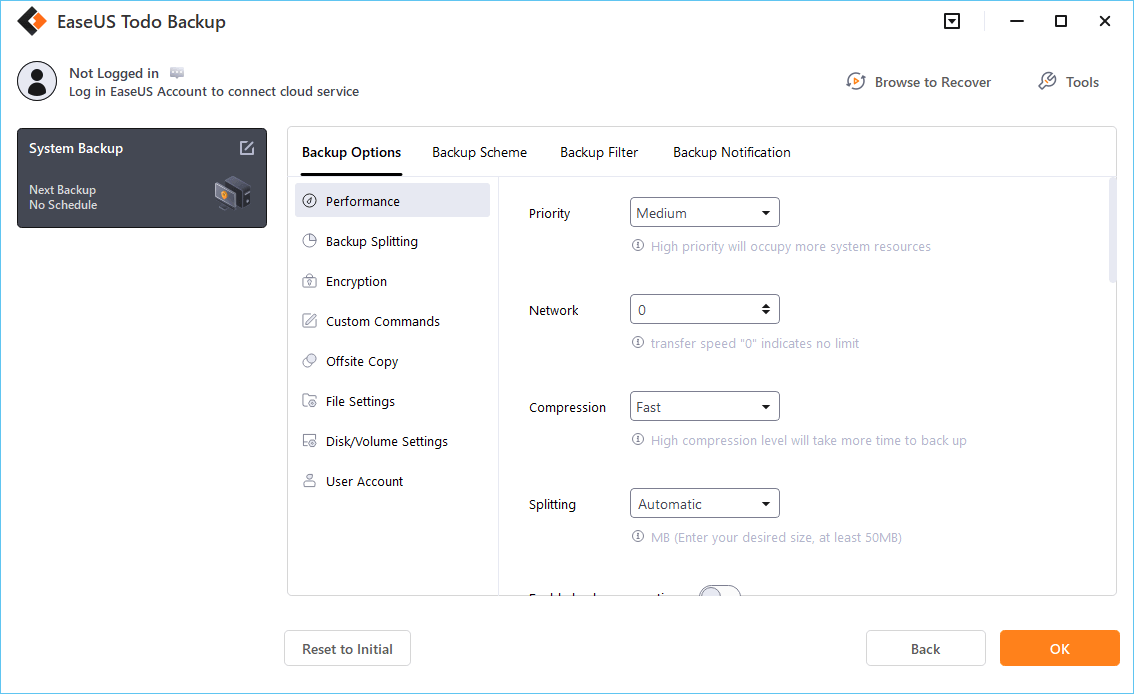 Step 5. The backup may be stored on a local disk, EaseUS' online service, or NAS.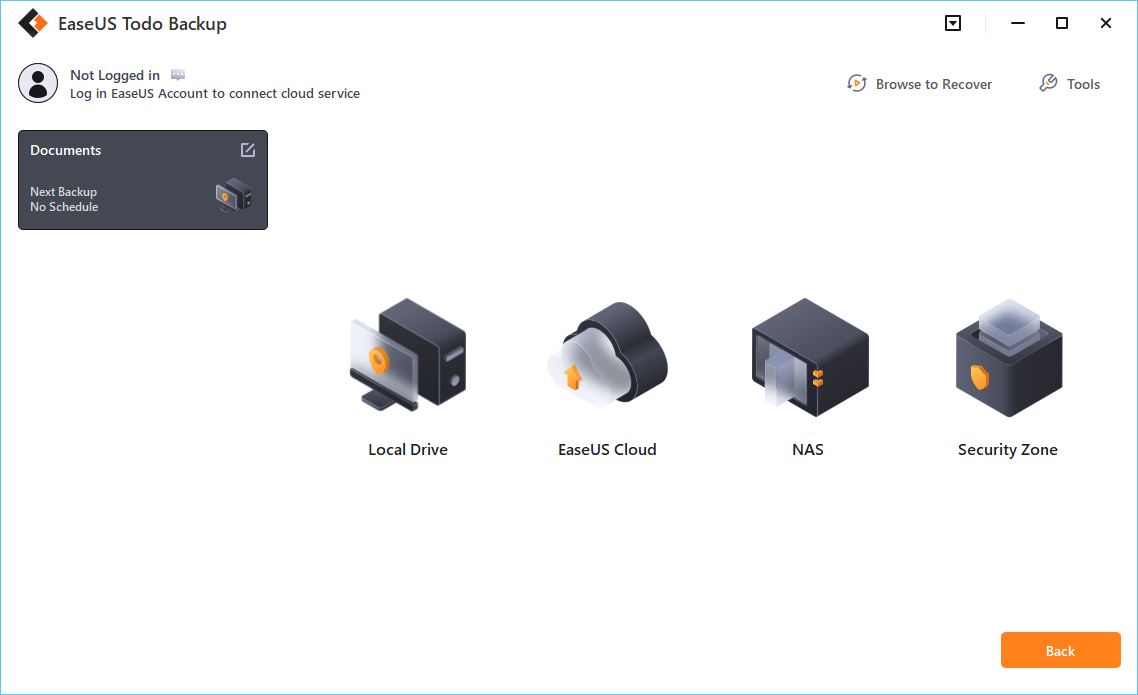 Step 6. EaseUS Todo Backup enables customers to back up data to a third-party cloud drive as well as its own cloud drive.
If you want to back up data to a cloud drive provided by a third party, choose Local Drive, scroll down to add Cloud Device, and then add and log in to your account.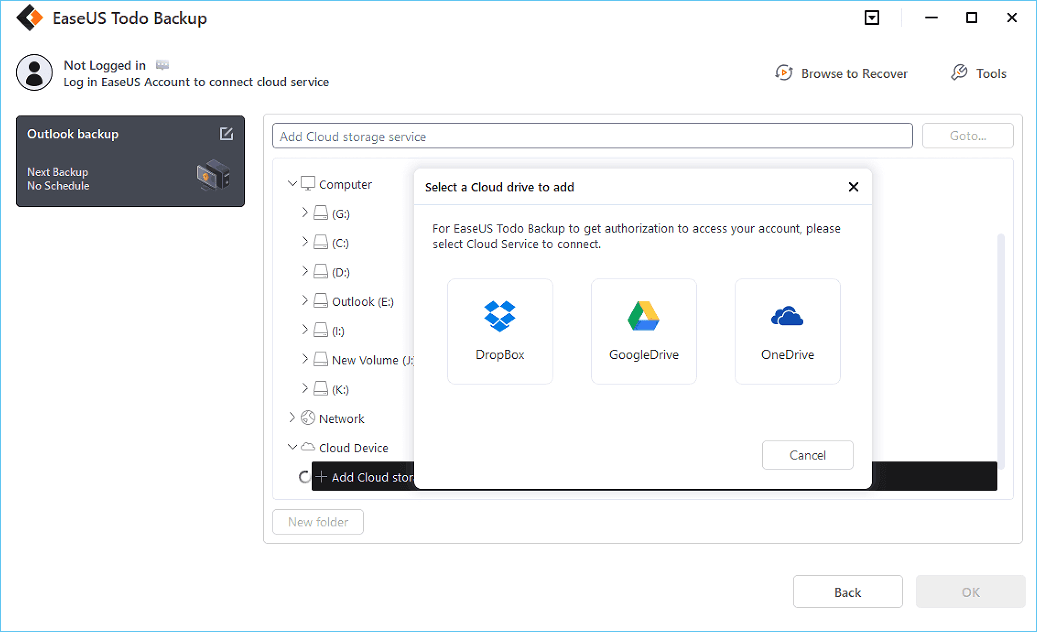 You can also choose the EaseUS cloud drive. Sign up for an EaseUS Account, then click EaseUS Cloud and log in.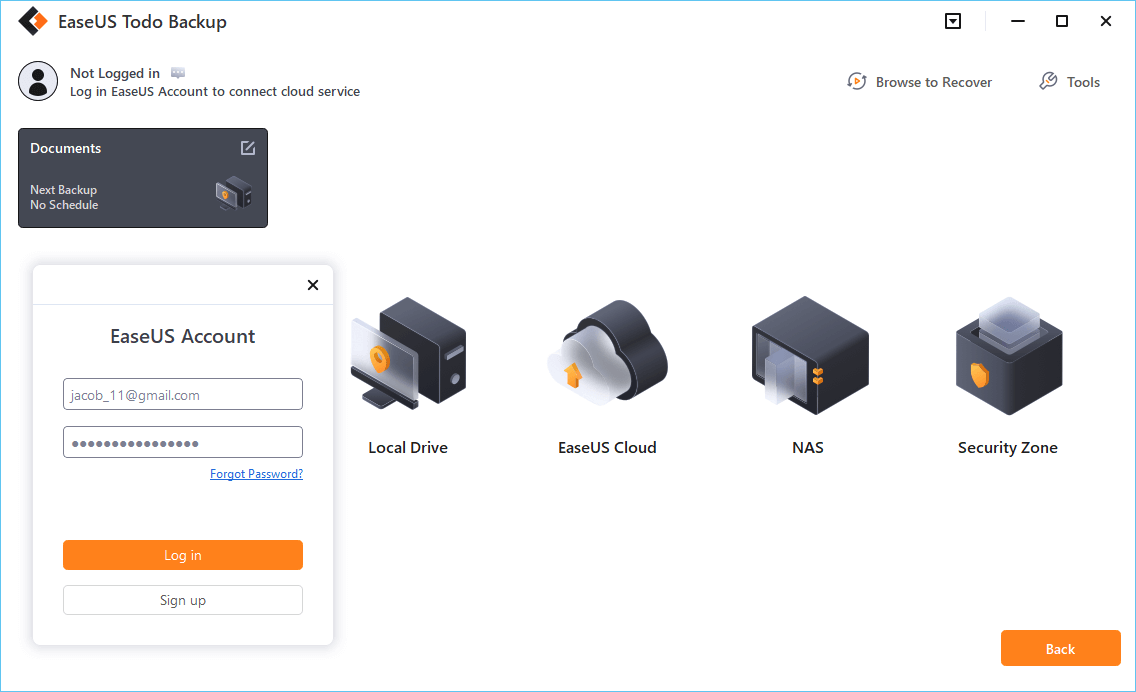 Step 7. Click Backup Now to begin the backup process. The backup job will be presented as a card on the left side of the panel after it has been finished. Right-click the backup job to handle it further.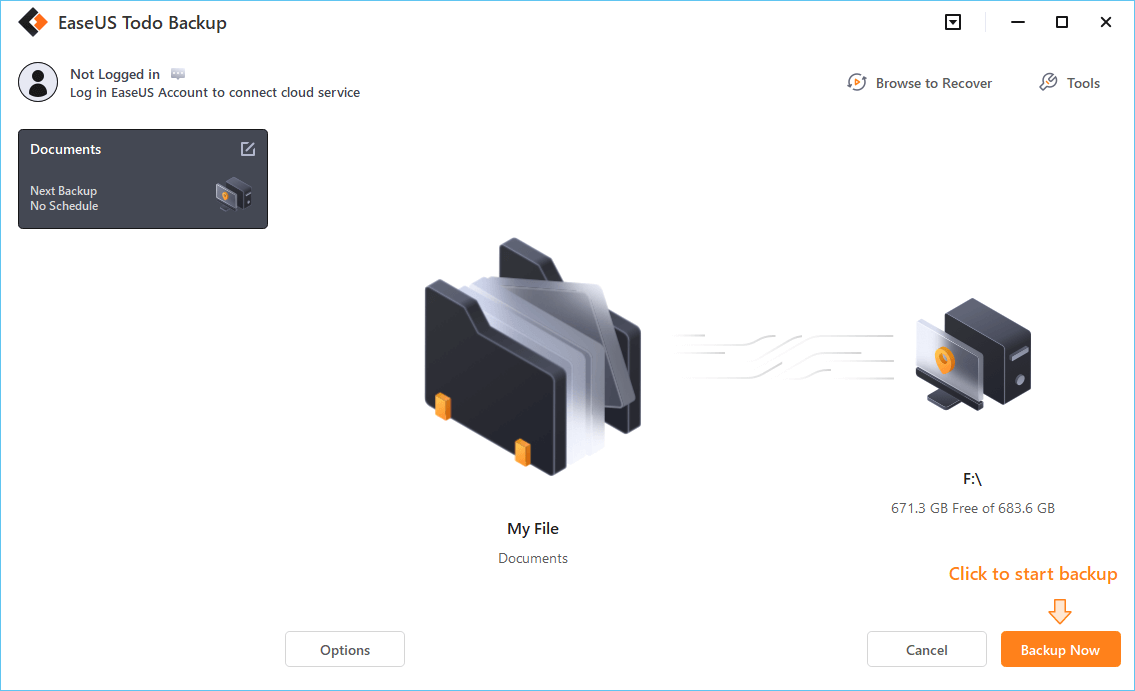 PC Won't Go to Sleep Mode in Windows 11
Sometimes your PC does not go to Sleep Mode in Windows 11. But you need not worry as we have got certain fixes for you.
Fix 1: Check Sleep Settings
Step 1: Open Run by pressing Windows key +R.
Step 2: You have to write powercfg.cpl and click on OK.
Step 3: From the left menu, you need to click on Choose when to turn off the display.
Step 4: Here, you can check the power settings. In case you think they are not correct, you can change them.
Fix 2: Disable Screensaver
Step 1: In the search bar of Windows 11, type Change screen saver.
Step 2: From the dropdown menu, select the None option.
Fix 3: Using Windows Troubleshooter
Step 1: First, you need to open settings by opening the Windows key + I.
Step 2: Now, you need to click on Update and security.
Step 3: You need to click on Troubleshoot from the left menu.
Step 4: You need to scroll down and click on the power option.
Step 5: You need to click on Run the Troubleshooter from the expanded menu.
Step 6: As soon as the troubleshooter is done with its operation, you can check if the sleep option has started working.
Fix 4: Go for A clean Boot.
In case Windows 12 cannot sleep because of any third-party software, you may have to go for clean boot mode on your PC. As soon as you start with Clean Boot Mode, you will be able to see important Windows services and programs, and it will not let any third-party software start when you start your PC.
Fix 5: Scanning PC for any Malware or Virus
If you are doubtful of any virus attacking your PC, it may hamper the functioning of your system and prevent it from running successfully. In this case, you must try to install a good antivirus or, if you have already, scan your PC to see if there is malware. After this, check to see if the problem persists.
Sleep Mode, Hibernate, and Standby in Windows 11
If you are looking for the best mode of power saving for your device, you must know about Hibernate and Standby, which exist in addition to Sleep mode. Let us see in brief what they are.
Hibernate works similar to Sleep mode; however, instead of running apps to your RAM or saving your open docs, it allows you to save them on your hard disk. It turns off your PC entirely, resuming everything as soon as the PC is turned on.
On the other hand, standby helps in conserving the PC's Power when it's left idle. In its case, a solid amber light flashes on the PC's body. As soon as work is resumed on PC, this light turns green.
Sleep Mode vs. Hibernate Vs. Standby
| | | | | |
| --- | --- | --- | --- | --- |
| Serial no. | Basis | Sleep Mode | Hibernate | Standby |
| 1 | Energy Use | 12 Watts | 0 Watts | 1-6 Watts |
| 2 | Time to Sleep/Wake | 1 minute | 30 sec-3 min | Few seconds |
| 3 | Saving | Saves Less energy | Saves More energy | Saves less energy |
| 4 | Full Operation Time | Takes less time to resume to full operation | Takes time to come to full operation | Resumes quickly to full operation |
Conclusion
We hope we were able to answer your query: how to put a Windows 11 PC to sleep. We have given you multiple methods as solutions, and you can opt for any one of them as per your requirement. In addition to this, we have also been provided with problems related to sleep mode. Further, we have also clarified a few basic differences between Sleep mode, Hibernate, and standby. This beginner's guide will make you perfect for competently applying these solutions.
Was this page helpful? Your supoport is truly important to us!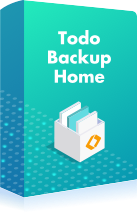 EaseUS Todo Backup
EaseUS Todo Backup is a dependable and professional data backup solution capable of backing up files, folders, drives, APP data and creating a system image. It also makes it easy to clone HDD/SSD, transfer the system to different hardware, and create bootable WinPE bootable disks.
Updated by

Daisy is the Senior editor of the writing team for EaseUS. She has been working in EaseUS for over ten years, starting from a technical writer to a team leader of the content group. As a professional author for over 10 years, she writes a lot to help people overcome their tech troubles.…

Read full bio

Written by

Jean is recognized as one of the most professional writers in EaseUS. She has kept improving her writing skills over the past 10 years and helped millions of her readers solve their tech problems on PC, Mac, and iOS devices. …

Read full bio