It is a good thing that technology is advancing, but it is also a hectic task to move old data to a new device after every few days. Moreover, you have to recreate all the system settings as per your preferences again after reinstalling the operating system. So, it takes lots of time and network resources to reinstall the OS and reset all the settings on a new computer. 
However, you can save yourself from all the trouble of setting up your new computer from scratch. Yes, if you clone your old Windows 11 environment, you can seamlessly migrate it to a new computer without any installation hassle. 
Here you just need to find the best OS cloning software, and then you can easily migrate Windows 11 to a new computer. And in this post, you can learn about the perfect Windows 11 cloning software and how to use it. So, let's get started.

The Best Windows 11 System Cloning Software - EaseUS Todo Backup
Whether you are a novice or a professional Windows 11 user, EaseUS Todo Backup is the perfect operating system migration and data protection software for you. Basically, this is a powerful tool including all disk management features such as disk cloning, migration, backup, and so on.
Once you get the EaseUS Todo Backup Home version, you can perform the following disk cloning operations in a breeze:
Upgrade boot drive without reinstalling OS. You can boot your new Windows 11 computer easily by cloning your old OS.
Replace HDD with SSD. If you want to upgrade your drive to SSD for better performance, clone your Windows OS. This way, you can move your entire Windows environment to the SSD without losing any data. 
Back up a drive. You can backup your entire drive for free using EaseUS Todo Backup. Further, you will get four options to backup your files, including Full, Incremental, Differential, and Scheduled backups. 
Easy disaster recovery. EaseUS Windows 11 operating system cloning allows you to restore your system instantly once disaster strikes. You can get your system running in no time with this software. 
Real-time backup report. The software makes sure that your system gets backed up in real-time. This helps you migrate all the latest developments to the new Windows 11 system.
How to Migrate Windows 11 OS to a New Computer 
EaseUS Todo Backup software isn't only helpful for cloning your disk. It can also migrate Windows 11 to HDD, SSD, different computers, or to a portable USB drive. And you can migrate Windows 11 OS to a new computer using the following easy steps:
Step 1. Open EaseUS Todo Backup and click "Tools", and then you can choose any function presented to you.
Step 2. EaseUS Todo Backup will automatically select the boot and system partition, what you need to do is choose the target disk and click "Next." 
(Make sure that the partition style of the source disk and the target disk are the same.)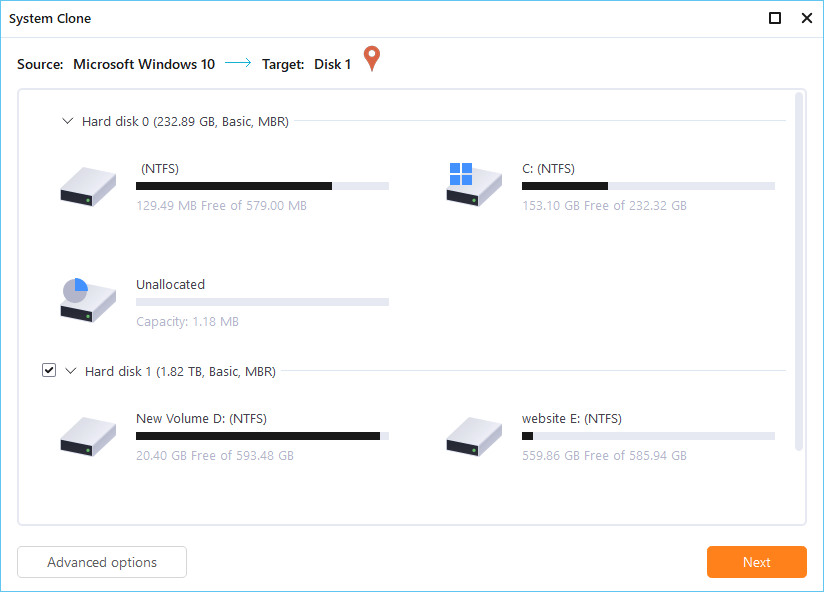 *System clone will wipe out all data, please make sure you backup your data in advance.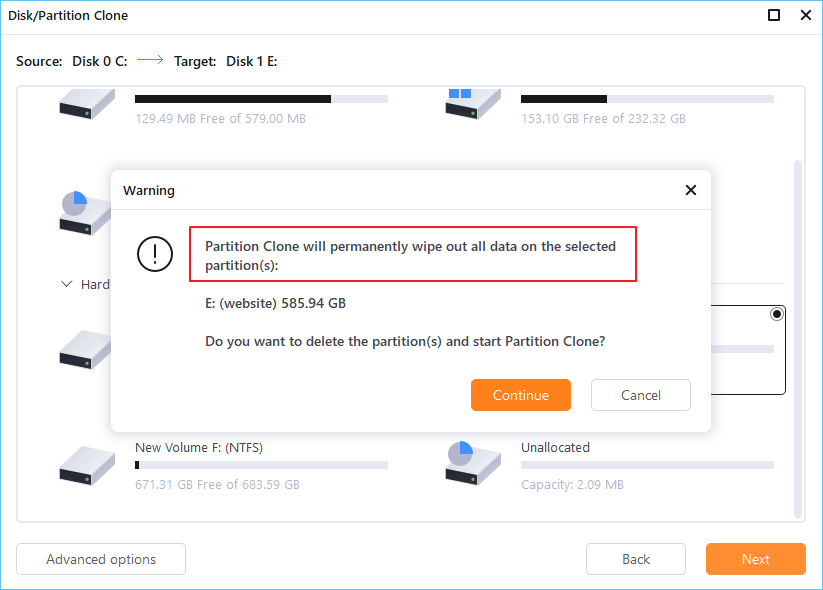 Step 3. If you want to clone your system to an SSD, you can choose "optimize for SSD" in the advanced options.
Step 4. Click "Proceed" to start cloning.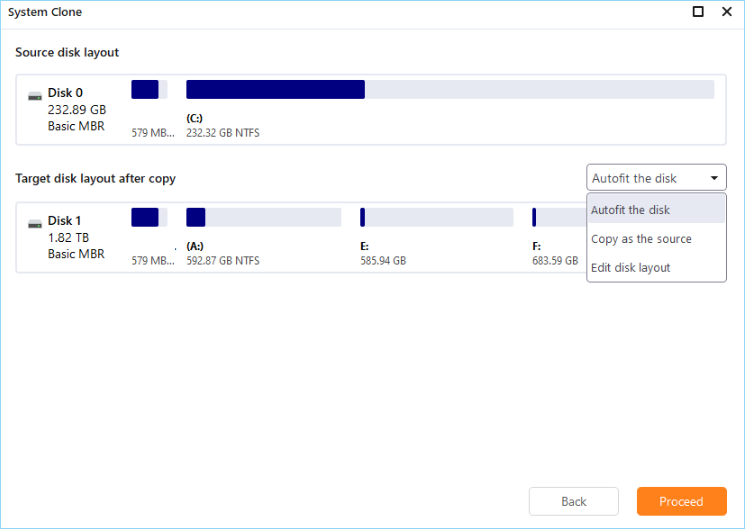 Parting Thoughts 
Windows 11 OS migration is the simplest way to set up your new computer without any installation trouble. Plus, OS cloning has been super-simplified by EaseUS Todo Backup. You can migrate, clone, or backup your entire system using this tool with just a few clicks. 
So, if you prefer to use all the latest gadgets, download EaseUS Todo Backup now and bring ease to your life.
Updated by Gemma
Gemma is member of EaseUS team and has been committed to creating valuable content in fields about file recovery, partition management, and data backup etc for many years. She loves to help users solve various types of computer related issues.
Taking everything into consideration, we can say that EaseUS Todo Backup Home can offer you a little extra sense of security with a set of advanced tools. The interface provides quick adaptation, every process guiding you all the way through so you don't get stuck or further damage your system rather than keeping it safe.

 Read More

EaseUS Todo Backup Free lets you create backups of your important files or your entire computer through its streamlined interface. Just choose the backup type you'd like to get started, and let the program do the reset.

 Read More

EaseUS includes all the features I expect from backup software like versioning, incremental backups, and scheduling. For more advanced users, EaseUS allows you to install a pre-boot environment onto your hard drive so you can use it to restore files without burning a CD or putting it on an external USB drive.

 Read More

EaseUS Todo Backup
Smart backup tool for your files and entire computer in Windows 10/8/7.
Install Windows on Multiple Computers at Once? No Problem!
Learn how to install Windows 11/10/7 and special programs/software on a batch of computers. Use 10 minutes to do the 10 hours work without making a single mistake!
Get Free Solution!