What's EaseUS Todo Backup License Code?
[A unique string, typically non-guessable, that allows a user to activate the unique rights they have purchased for a given application or service. Often used interchangeably with serial key, serial number, keygen, activation code.] So, EaseUS Todo Backup license code is required by its editions of Home and Enterprise.
Download EaseUS Todo Backup Free, you can perform all types of backups on your computer, including hard drive, partition, files, folders and Windows 11/10/8.1/7/XP OS without necessarily entering a license code.
With a license code or serial key activated version, however, you can migrate OS, clone HDD/SSD, create a portable Windows USB, execute auto task of smart backup, and save backups to Cloud! Outlook emails backup and recovery is also available in the premium EaseUS Todo Backup.
Free License Code for a Full Version?
Now I understand. As a competitive Windows backup software integrated with a clone feature, EaseUS Todo Backup has gained much exposure on the Internet, and on many dependable review websites. No wonder more and more person are starting to pay attention to the EaseUS brand, especially after the 2022 edition released. With the new UI, the introduction of cloud backup, and the enhancement of the core backup function, massive new users began to choose us.
However, at this time, a large number of pirated software websites are also quietly rising, using illegal means to seek benefits. They crack our software, send users Keygen, activation codes, and lure them into downloading.
Are there safe but free license codes you can trust? Even there is some, don't mean it. Cracked software can do no good on your data or system protection. We can name a few cracking websites here. Try to avoid them as you reached this page and now you're under our protection.
! https://licensekeysfree.com/easeus-todo-backup-license-key-2021/
! https://xproductkey.com/easeus-todo-backup-crack/
! https://procrackserial.com/easeus-todo-backup-crack/
! https://crackedsoftpc.com/easeus-todo-backup-full-crack/
! https://idealcrack.com/easeus-todo-backup-crack-with-activation-code-free/
! https://winningpc.com/easeus-todo-backup-home-coupon-code-free/
! https://serialkey.info/easeus-todo-backup-crack-version-license-code/
Official Tips: Cost-effective Plan to Get EaseUS Todo Backup License Code ($0 to 50% Off)
First of all, here's an infographic that states the top 10 reasons to download EaseUS Todo Backup. After an overall and profound understanding, you may make up your mind to at least download a demo and have a 30-day free trial of all the backup features.
For our loyal customers who want a discount on a full version, there are some workable solutions.
1. Become our email subscriber. We will regularly send some promotions through emails, and the promotions are possible from 50% off to 30% off. Even during the big promotion season, you can even take a free product by participating in the event.
2. If you become our paid user only because of the clone function, you can choose a cheaper product that only provides the exclusive [clone] feature - EaseUS Disk Copy. This way you don't have to spend more money on the backup & clone product, but only use its minor function.
3. Define your backup needs. Maybe you don't need to spend money at all, the free version can fully meet your needs.
Check the top 10 free features in EaseUS Todo Backup, which you don't need a single license code for a full access to the following backup functions.
FAQ on EaseUS Todo Backup License Code
1. Is EaseUS Todo Backup License Code free?
EaseUS Todo Backup License Code is a key used to activate EaseUS Todo Backup Home and Enterprise versions. You need to download EaseUS Todo Backup, and then purchase a license code to use the software.
2. Is EaseUS Todo Backup good?
EaseUS Todo Backup is a good choice for backing up and restoring your data. It's easy to use and has a wide range of features.
Was this page helpful? Your supoport is truly important to us!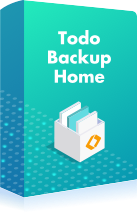 EaseUS Todo Backup
EaseUS Todo Backup is a dependable and professional data backup solution capable of backing up files, folders, drives, APP data and creating a system image. It also makes it easy to clone HDD/SSD, transfer the system to different hardware, and create bootable WinPE bootable disks.
Updated by

Daisy is the Senior editor of the writing team for EaseUS. She has been working in EaseUS for over ten years, starting from a technical writer to a team leader of the content group. As a professional author for over 10 years, she writes a lot to help people overcome their tech troubles.…

Read full bio

Written by

Jean is recognized as one of the most professional writers in EaseUS. She has kept improving her writing skills over the past 10 years and helped millions of her readers solve their tech problems on PC, Mac, and iOS devices. …

Read full bio