Top 8 Best Enterprise Backup Software in 2022
Updated by
Jean
on May 11, 2022
Recommended softwares
Features and Pricing
1. EaseUS Todo Backup Enterprise
Recovery mode is Fast; easy to use; it offers a Free Trial; the Premium version starts from $29.95....Full steps
2. Veeam Backup & Replication
Snapshots are available; it has multiple backup destinations; it starts from $400 per year....Full steps
3. Rubrik Cloud Data Management
Speedy recovery; easy deployment; its Premium Support is $168.00 for a 12-month subscription....Full steps
4. Commvault
Qualified technicians; organized policy-based configurations; reliable; price is $62.95 per year....Full steps
5. Cohesity Data Protect
Good Dashboards; fast searching of backups; it is available now at a starting price of $90,000....Full steps
6. Dell EMC Data Protection Suite
Disaster recovery; data protection from edge to core; any point-in-time recovery; it is $10,398.93...Full steps
7. Acronis Cyber Backup
Fast Image Backup; Cloud + local backup; it is $59 for both Premium and Cloud users...Full steps
8. SEP sesam
 
Good Support, fast backup and easy to use; it is compatible with operating systems; it is $788.00...Full steps
"Yesterday, I lost the data present in my Mac device due to the wrong key demand. The data was crucial for me and my business. Now, I am in difficulty recovering my data. I need software that can recover my data through backup. I cannot afford costly software. So please suggest to me any reliable, less expensive, and easy-to-use software to pursue my work on my device." – User on the internet.
Like the above user, you can also lose your data for some reason. So there are some special Backup software programs only made to help you recover your data.
This article will provide you with mandatory information about the top 8 Enterprise Backup Software. Reading this article will help you decide the best enterprise backup software for yourself.
How to Choose Best Backup Software for Business
If you need business backup software for your data recovery, you must keep some essential things in mind. While choosing the best enterprise backup software for your device, give importance to the following points.
The best Backup software should be:
Protective
Efficient in storage and network resource
Efficient in Monitoring and Control
Accessible to Multiple Platforms
Able to capture multiple formats of data
Here Are 8 Best Enterprise Backup Software
Product Highlight: Trusted and reliable.
EaseUS Todo Backup is the number one user-rated Backup Software. It guards your system & data against any harm. It keeps everything recovered fast when disasters take place. It provides you System backup, File backup, Outlook backup, SQL backup, and Exchange backup with scheduled or no-schedule tasks to keep your computer and data safe.
Its key features include Disk Clone, having a 16TB Hard Drive Capacity. EaseUs Todo Backup Enterprise software provides complete backup and offers a variety of combinations.
Price: It offers a Free Trial. The Premium version starts from $29.95.
Compatibility: Windows.
Pros:
Accessible.
Easy to use.
Value for money.
Recovery mode is Fast.
Cons:
We didn't find any issues throughout the whole experiment
Step 1. Launch EaseUS Todo Backup and choose "Create Backup" on the home page, click "Select backup contents".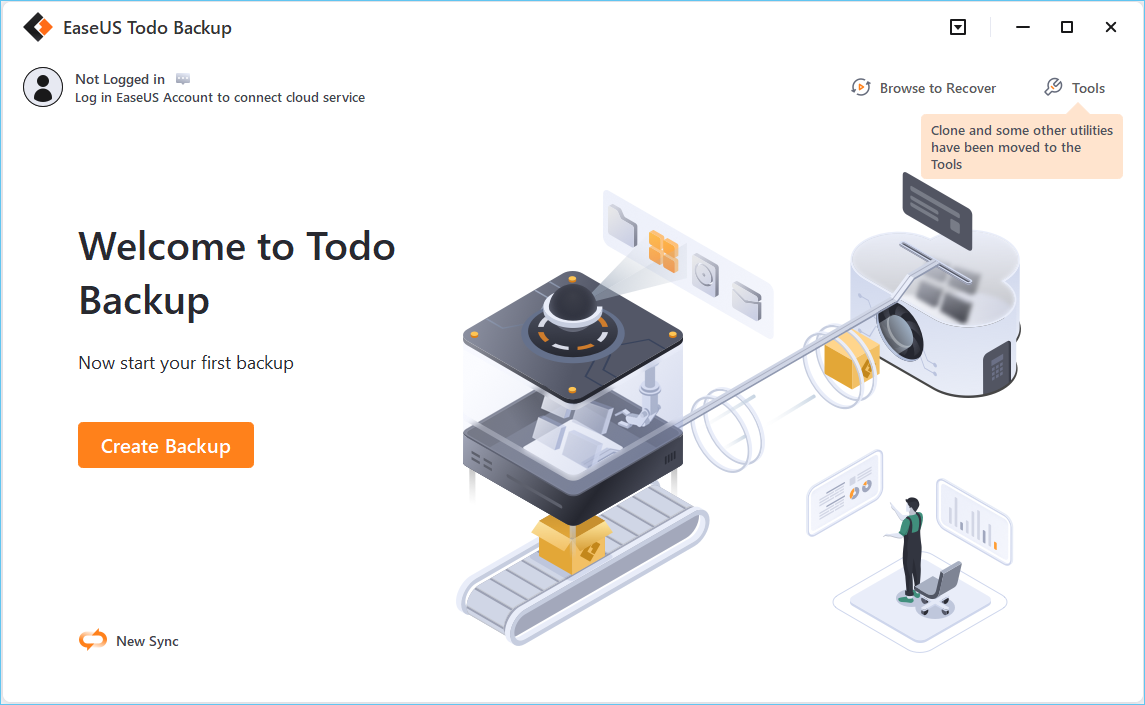 Step 2. Among the four available categories, click "OS" to start back up.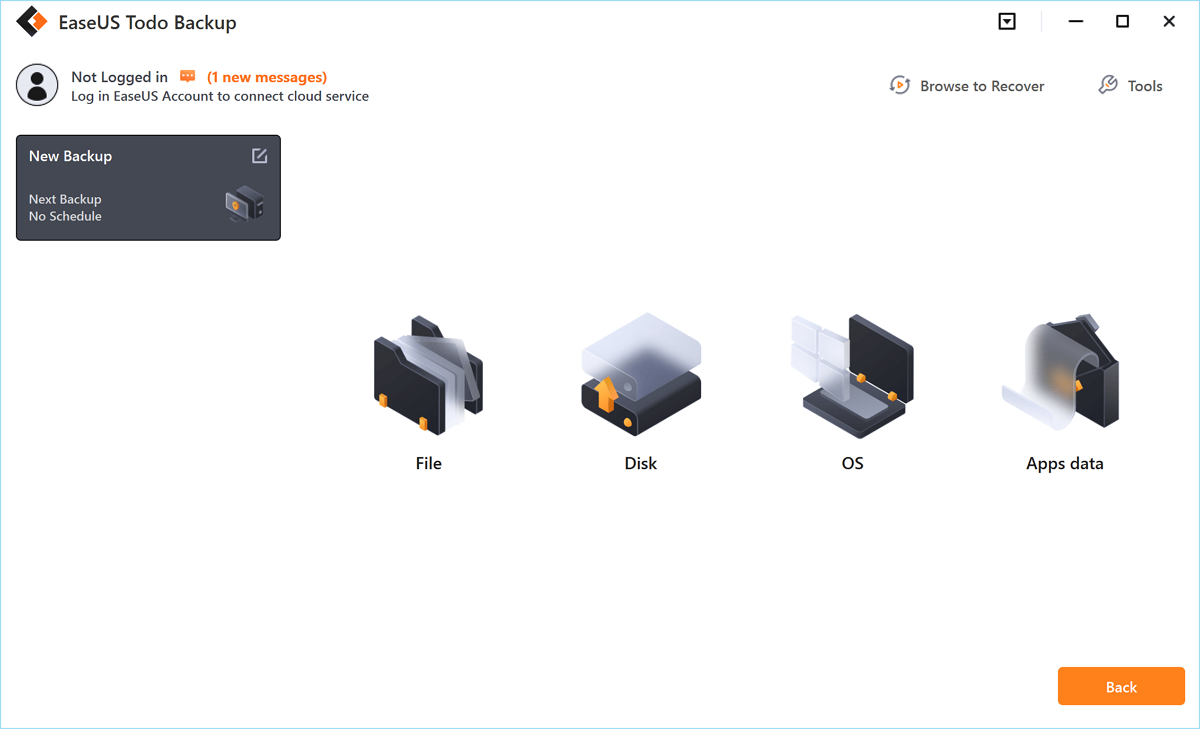 Step 3. The system partition will be automatically selected, you only need to select the location.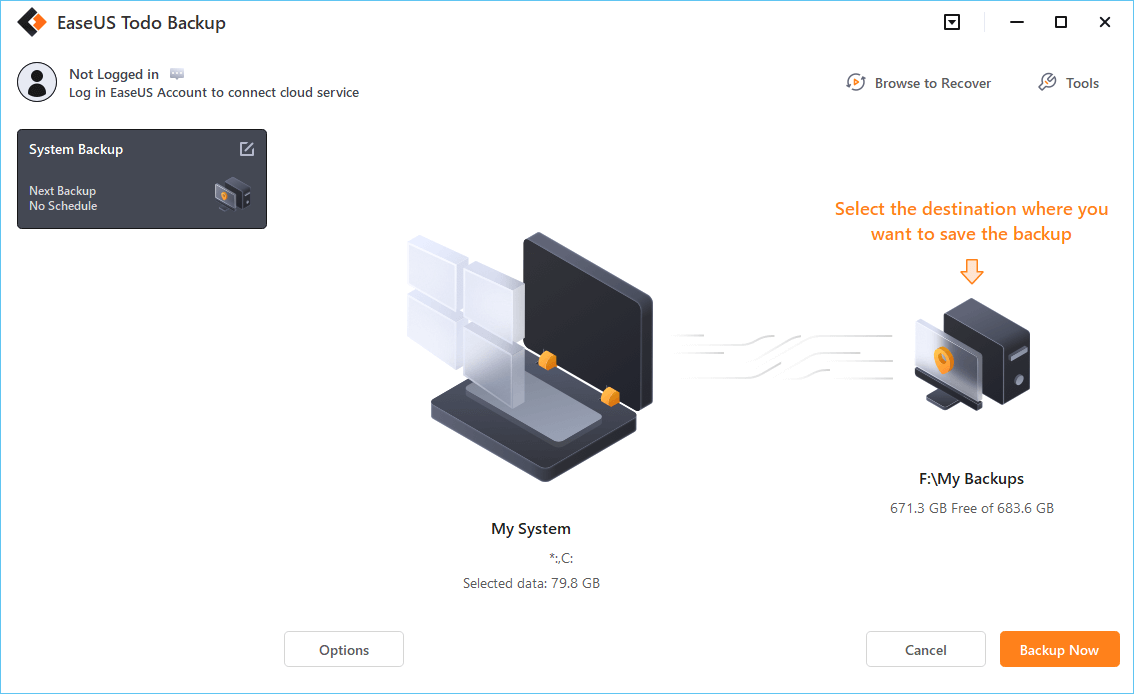 Step 4. Local Drive, Cloud, and NAS are available for you to save the backup file. You can also connect an external hard drive to preserve the system backup files.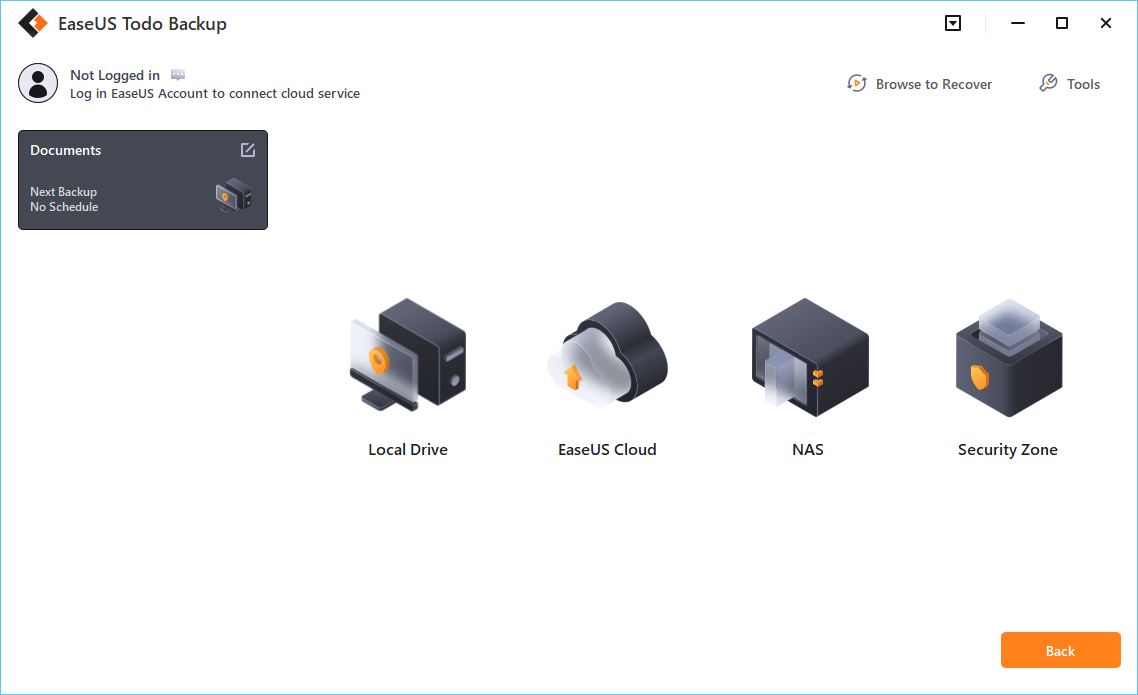 Step 5. You can customize the settings in "Options" at the left bottom. After that, click "Backup Now", and the process will begin.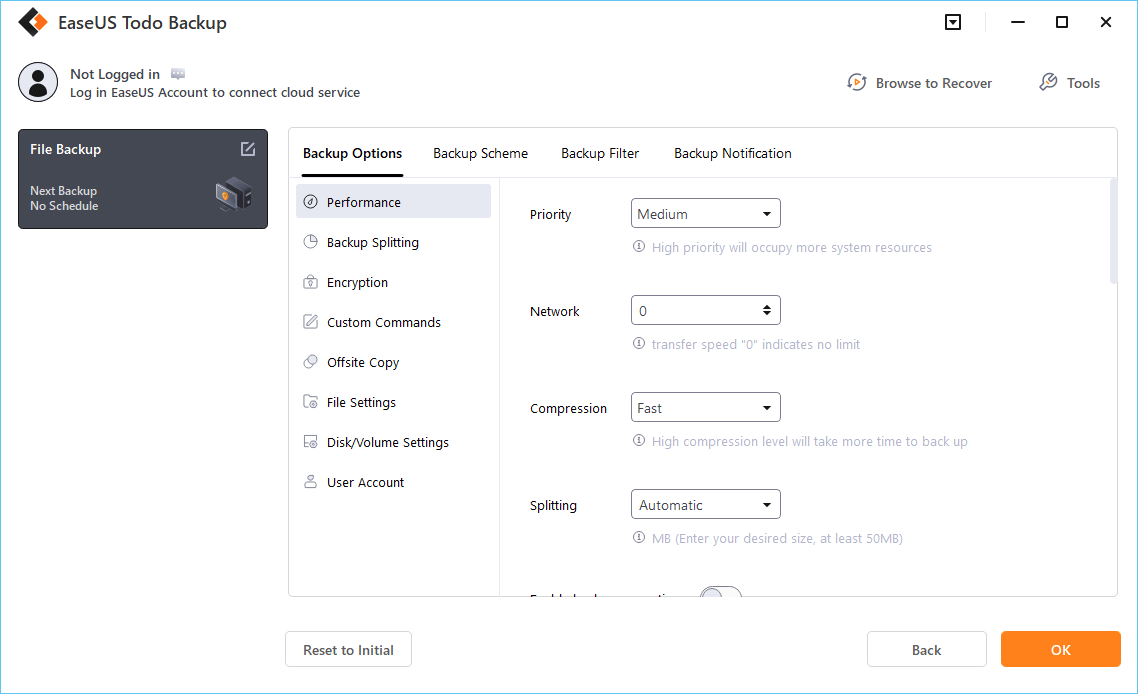 *After finishing the backup process, you can check the backup status, recover, open, or delete the backup by right-clicking the backup task on the left.
Product Highlight: Accessible and having multiple tasks.
Veeam Backup & Replication is an exclusive backup software established by Veeam. It was released on February 26, 2008, 13 years ago.
Veeam Backup & Replication is a consistent product with image-based backups. Its key features include complete protection; it can recover data from all possible scenarios. You can protect your backup data from any malware function or virus through this software.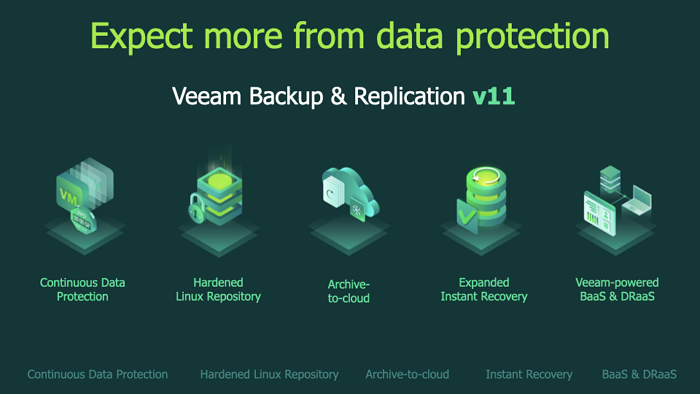 Price: It starts from $400 per year.
Compatibility: Microsoft Azure, NAS, AWS, Windows, Linux, VMware, Nutanix.
Pros:
Its recovery is universal.
It has multiple backup destinations.
Snapshots are available in it.
Cons:
It lacks a management dashboard option.
No availability of migration of backup from one storage to another.
It provides limited free data recovery.
Product Highlight: comfortable setup and user friendly
Rubrik is cloud data management and enterprise backup software provided by Palo Alto-based Rubrik, Inc. It has been a platform that includes backup, instant recovery, search, analytics, submission, and copy data management.
Its main features include universal recovery and backup from many operating systems. It provides its users with recovery verification. It is also helpful in the protection of Business applications. You can do backup to your cloud devices. You can also compress files through this software.

Price: Its Premium Support is $168.00 for a 12-month subscription.
Compatibility: RHEL, Oracle Linux, CentOS.
Pros:
Easy setup.
Easy deployment.
Speedy recovery.
Quick snapshots.
Cons:
No easy upgrade process.
No Quick UI.
It can be cheaper.
Product Highlight: Good Management and a single view of backup processes.
Commvault is a data backup and recovery key from the data management company headquartered in New Jersey. It was founded in 1988.
Its main features include Disaster recovery. Users can manage Hardware snapshots with Commvault. This software can share all types of files and support friendly, efficient, and supportive support.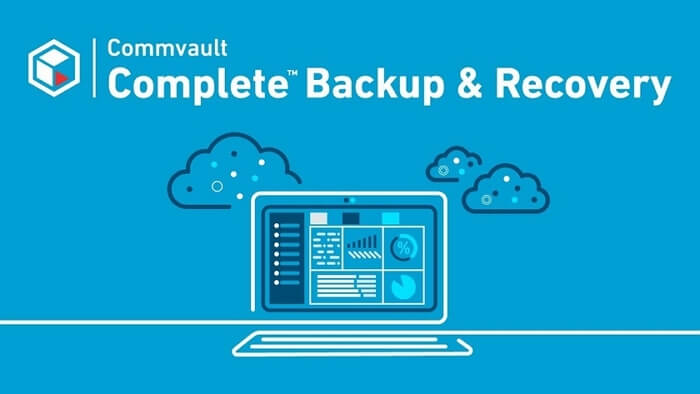 Price: Its price is $62.95 per year.
Compatibility: Amazon AWS, Microsoft Azure, Google Cloud Platform, and Oracle Cloud Infrastructure.
Pros:
Organized policy-based configuration.
Qualified technicians.
Reliable.
The interface is very intuitive.
Cons:
Complex environment for the new user.
Copy rules are not clear.
Licensing model is confusing.
Product Highlight: Reliable and user-friendly.
American private information technology company was the one to start this software. It was founded in 2013, and it allows users to backup manage their data across multiple systems or cloud providers.
The main feature of Cohesity Data Protect Software is its user-friendly interface. High-speed data restoring is also possible through this software. It provides its service on almost all operating systems.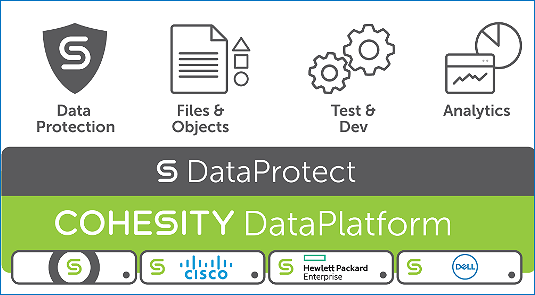 Price: It is available now at a starting price of $90,000.
Compatibility: VMware vRA/vRO, SQL Server, Oracle, physical Windows, Linux.
Pros:
Fast searching of backups.
Easy replication.
Good Dashboards.
Very fast restore.
Cons:
Alerts are not descriptive.
Upgrades don't always populate into GUI.
Product Highlight: Comprehensive, Flexible
Dell EMC Data Protection Suite offers multiple options to simplify the protection of your workloads at the edge from core to cloud. This software solution is ideal for environments rich in mission-critical applications running in various configurations, including NAS, ROBO, tape, hardware snapshots, or even the most complex variety of applications and storage.
Its key features include comprehensive backup and recovery. It is a continuous replication for any Point-in-Time recovery. It has Cloud disaster recovery mode too.

Price: It is $10,398.93 
Compatibility: with all premises and clouds.
Pros:
Disaster recovery.
Any Point-in-Time recovery.
Data protection from edge to core.
Cons:
Expensive.
Slow processing.
No Linux support.
Product Highlight: Easy to use and cost-effective.
Acronis Cyber Backup software is one of the most reliable and easy-to-use backups for businesses of all sizes, whether on-premises, remote systems, private and public clouds, or mobile devices.
Acronis is the potential help to run businesses efficiently. Businesses are always at the edge of losing essential data. So to keep the company running 24-hours a day, the best backup software is the primary need. And Acronis Cyber Backup can fulfill this need.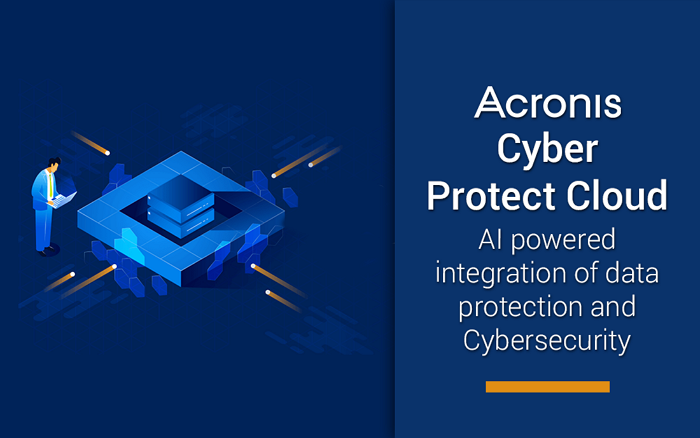 Price: It is $59 for both Premium and Cloud users.
Compatibility: On-premises, all clouds, and all mobile devices.
Pros:
Fast Image Backup.
Cloud + local backup.
Fast recovery.
Cons:
Having bugs.
More updates.
Hard to manage with many computers.
Product Highlight: Reliable, Understandable.
SEP sesam Hybrid Backup software and Disaster Recovery Solution are made in Germany. It provides reliable data protection for organizations and enterprises of all sizes. It supports all virtualization platforms, operating systems, databases, and applications on physical computers and virtualized environments.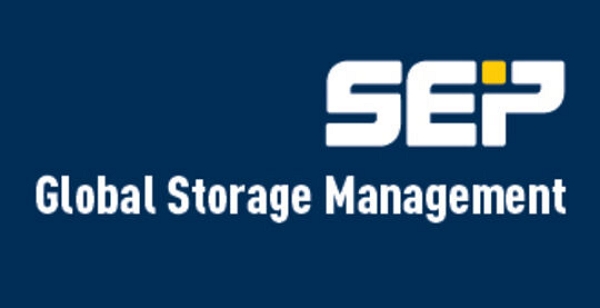 Price: It is $788.00
Compatibility: All operating systems.
Pros:
Easy to use.
Fast Backup.
Good Support.
Cons:
Expensive.
GUI needs to update more.
Tricky to use for beginners.
Conclusion
The emphasis on data protection has grown since the growth of vulnerable data attacks. As an enterprise, the most crucial thing you have is your data. Therefore, nobody can afford to lose it.
That is where Enterprise backup software can help you. But, choosing one software out of tons of options is challenging. Therefore, consider its reliability, price, brand, and feature set while looking for an enterprise backup software.
The best and most recommended software is EaseUS Todo Backup. You can download and trust this software because it has excellent user reviews. Also, this software has been award-winning since 2009 due to its essential data backup facility.

Author Jean has been writing tech articles since she was graduated from university. She has been part of the EaseUS team for over 5 years. Her special focuses are data recovery, disk partitioning, data space optimization, data backup and Mac OS. By the way, she's an aviation fan!
Taking everything into consideration, we can say that EaseUS Todo Backup Home can offer you a little extra sense of security with a set of advanced tools. The interface provides quick adaptation, every process guiding you all the way through so you don't get stuck or further damage your system rather than keeping it safe.

 Read More

EaseUS Todo Backup Free lets you create backups of your important files or your entire computer through its streamlined interface. Just choose the backup type you'd like to get started, and let the program do the reset.

 Read More

EaseUS includes all the features I expect from backup software like versioning, incremental backups, and scheduling. For more advanced users, EaseUS allows you to install a pre-boot environment onto your hard drive so you can use it to restore files without burning a CD or putting it on an external USB drive.

 Read More

EaseUS Todo Backup
Smart backup tool for your files and entire computer in Windows 10/8/7.
Install Windows on Multiple Computers at Once? No Problem!
Learn how to install Windows 11/10/7 and special programs/software on a batch of computers. Use 10 minutes to do the 10 hours work without making a single mistake!
Get Free Solution!