"Last night when I was planning to continue to write my paper for the final semester of my sophomore year, but I could not find it anywhere. Then I remembered that the day before yesterday I deleted some useless files and documents from the hard disk for releasing more space and speeding up my PC. And I emptied the recycle bin immediately. Is there any way to get my lost paper back?"
Why Can Hard Disk Data Be Recovered?
Hard disk data recovery is possible because of data remanence, which means that some data continues to exist on the hard disk drive even after it has been deleted. Data remanence is beneficial to hard disk data recovery. With a data recovery tool, it would be easy and simple to get deleted back. For most cases, data recovery software can recover lost data after deletion or other reasons.
How Much Does It Cost to Recover Hard Drive Data?
Do you think that data recovery will cost a lot? In fact, the average hard drive recovery cost in 2018 is from zero to thousands of dollars. In such information era with advanced technology, restoration of deleted or lost hard drive data has become so approachable.
In terms of the eventual cost in retrieving every bit of valuable data off from a hard drive that is with identified or unidentified problems, you're strongly suggested to learn the latest came out hard drive recovery cost 2018 and spend the least on hard drive recovery. Get the best pricing on either data recovery service or online data recovery software to recover data from hard that is inaccessible, dead, damaged or corrupted.
EaseUS Data Recovery Wizard reconstructs lost files, regardless of whether they were deleted accidentally or are inaccessible due to a crashed hard drive, hardware failure or virus infection. If you are having hard drive problems, it's important to find a safe and reliable data recovery tool so as to avoid further damage.
How to Recover Data from Hard Drive?
Download EaseUS Data Recovery Wizard and install it on a Windows PC or Mac. When you launch the program, it will list all hard drives that are connected to the computer, so you'll be asked to choose a location first and then start the recovery process. For the detailed guide of HDD recovery, please read on.
Steps to do hard disk data recovery with EaseUS Data Recovery Wizard
Step 1. Launch EaseUS Data Recovery Wizard and select the drive where you lost your data and click "Scan" button.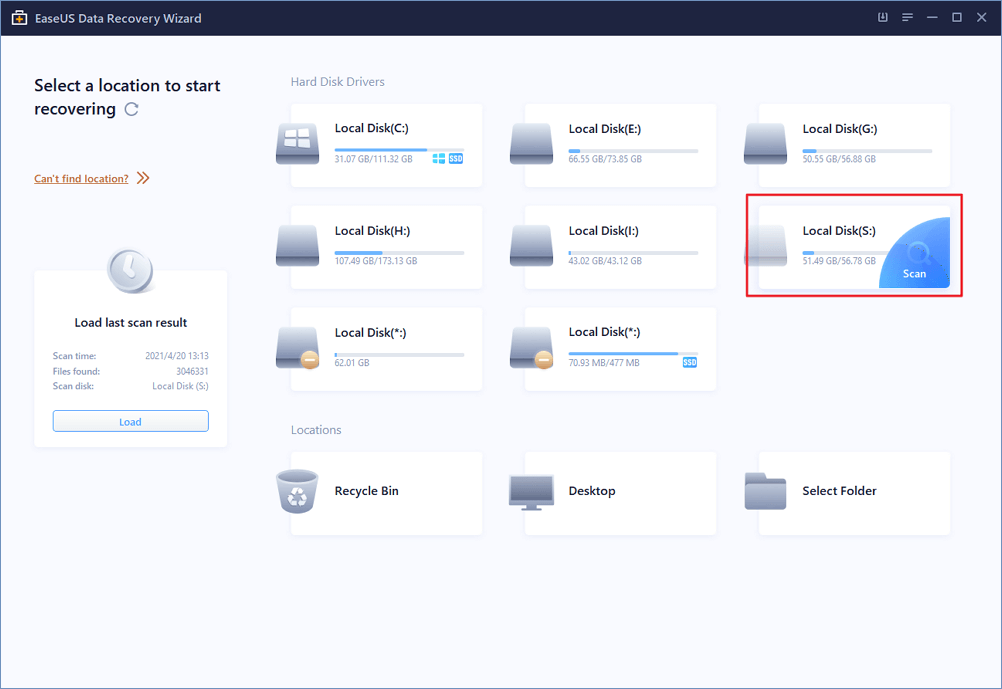 Step 2. The software will start a quick scan first. After the quick scan completes, a deep scan will automatically launch in order to find more files.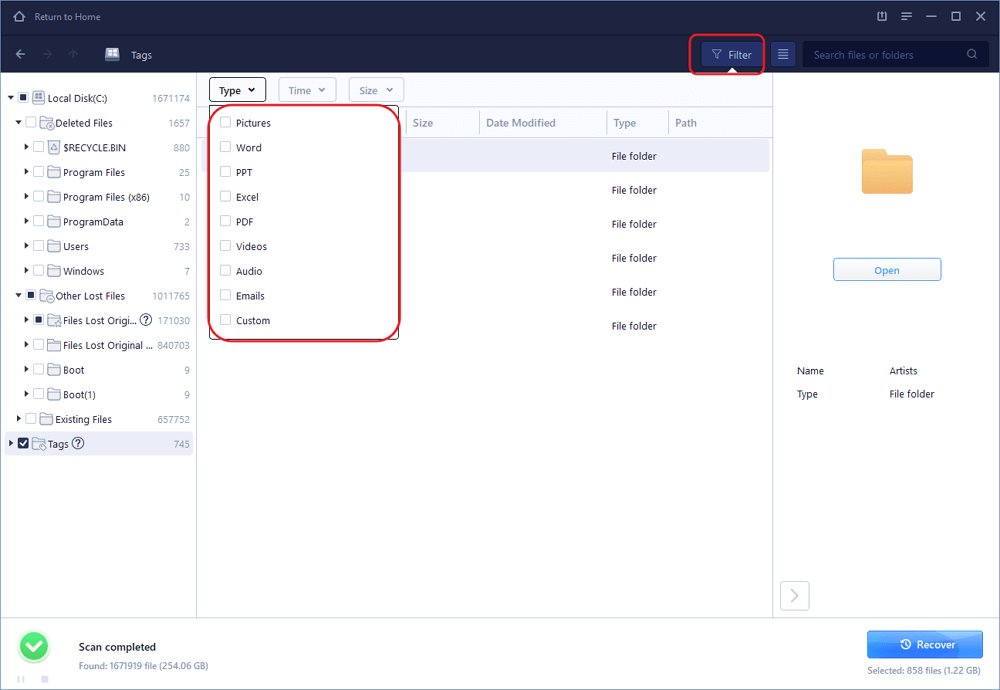 Step 3. After the scan, just choose what you need and click "Recover" button to recover lost data. Be aware of not to save data to the place where data loss happens. This might cause data overwritten.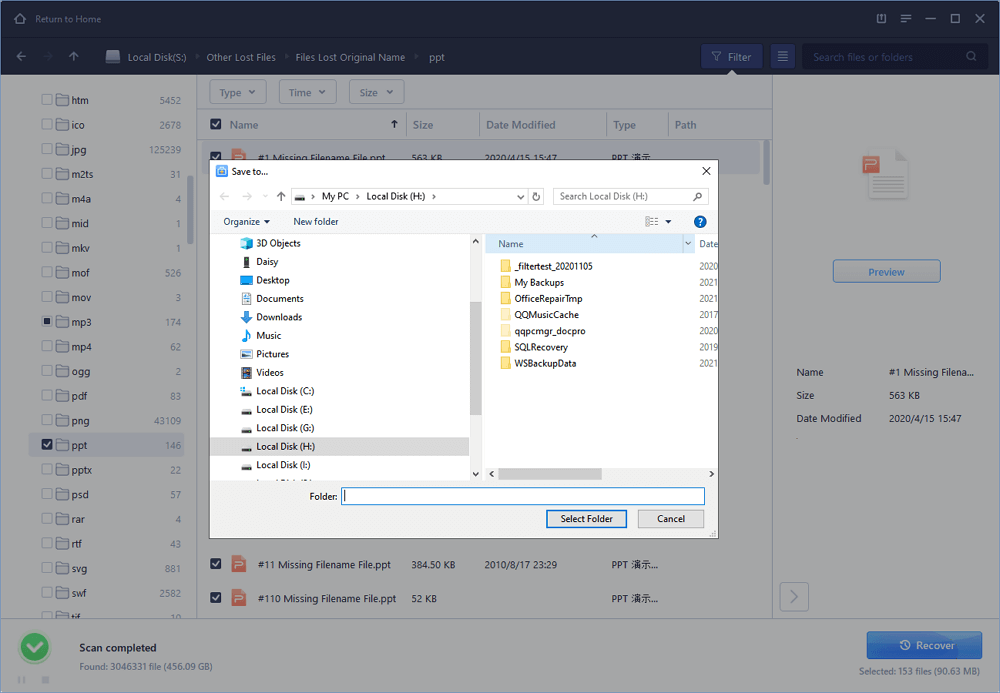 If you still can't understand how it works, you can follow the video to recover data from hard drive with EaseUS Data Recovery Wizard.