"I have an ethernet cable (not a crossover cable) to connect my laptop and my desktop ubuntu machines. I want to transfer large amounts of data. Is it possible with such a cable? I believe that between two Windows machines such a connection is possible." ---askubuntu.com
Have you replaced the older machine with a new one? Do you need to transfer large amounts of data? You're at the right place. You may hear Easy Transfer cable from some articles but not exactly know what is it and how can I use such cable on file transfer. Here we will introduce how to transfer files using an easy transfer cable between computers. Beyond that, you can also check its alternative for file transfer.
Quick Navigation:
What is An Easy Transfer Cable
How Do I Use Easy Transfer Cable
Can I Transfer Files between Computers Without Easy Transfer Cable
What is An Easy Transfer Cable
The Easy Transfer Cable is a special cable that can help you transfer files between computers. File transfer is no longer difficult if you connect such cable to migrate your data. These cables are generally known as USB cables (Like Belkin Easy Transfer cable) and Ethernet Cable. The two cables are equally useful but you'll need to buy a USB cable. An Ethernet cable? You already have it!
How Do I Use Easy Transfer Cable
For our advice, the Ethernet cable is an easier choice than a USB cable. If you are interested in the USB cable, take a look at this article:
How to Transfer Files with Ethernet Cable
Step 1. Connect the two PCs with an Ethernet cable under the same LAN.
Step 2. Go to Network and Sharing Center.
Type Control Panel on the Windows search box > Run it and locate Network and Sharing Center > Click Ethernet > Select Properties > Select Internet Protocol Version 4 (TCP/IPV4) > Choose Properties
Step 3. Set up your IP address
Choose "Use the following IP address". Then type your IP address and subnet mask. The value may be different, check our example:
After setting up your IP address, you can see both PCs' names on the Network Settings.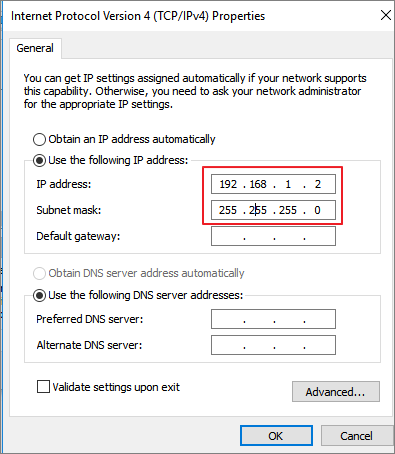 Step 4. Turn on Sharing option (Both PCs)
Stay on the Control Panel:
Go to Network and Sharing Center > Select Change advanced sharing settings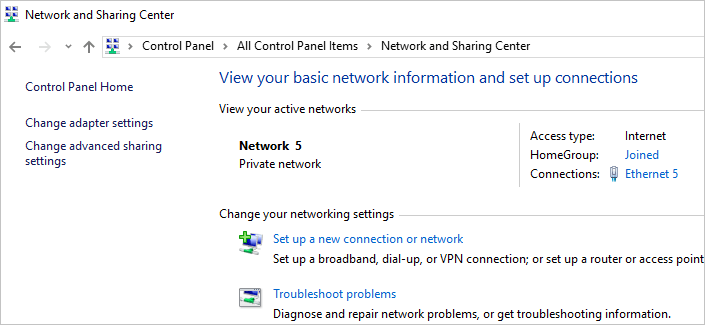 Turn on network discovery > Turn on file and printer sharing > Turn on sharing so anyone with network access can read and write files in the Public folders > Turn off password protected sharing > Click Save Changes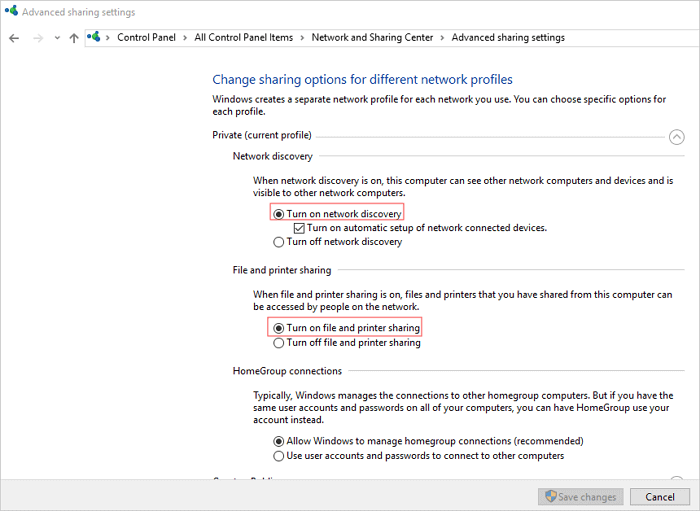 Step 5. Start to transfer files with Ethernet cable.
Right-click the file or folder you want to transfer > Click Share with and then choose specific people.

Next, choose people to share with. Click the drop-down button and then choose Everyone. Click Add > Share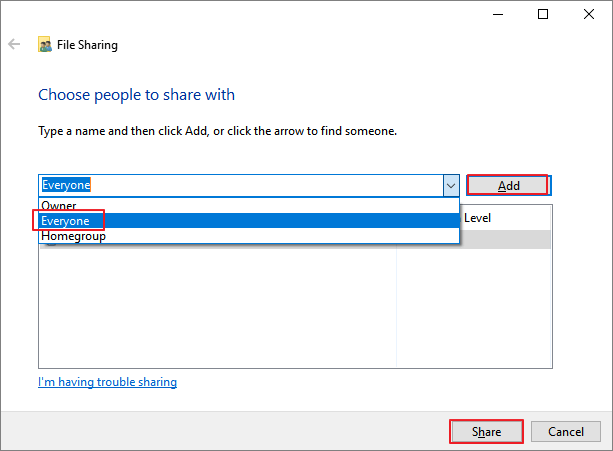 Then your file is transferred to another computer.
Related articles about file transfer via Ethernet cable:
Can I Transfer Files between Computers Without Easy Transfer Cable
Even though the Easy Transfer cable can work with the transfer job, the steps are complex that require more than 3 steps to set up. If you plan to transfer a large amount of data, you need to choose the targeted file or folder one by one. A time-consuming process, right? To transfer your files faster, we recommend using a free third-party software - EaseUS Todo PCTrans Free.
Main features of EaseUS Todo PCTrans Free:
Transfer files or folders from one computer to another. - "PC to PC" mode.
Back up important data and restore your files to another device. - "Backup & Restore" mode.
Move programs to another drive (Get more space on C drive) - "App Migration" mode.
Rescue all your files, programs, and settings from a dead and unbootable PC. - "Data Rescue" mode.
Find Windows, Adobe, Office product keys. - "Product Key" mode.
Try Easiest Way to Transfer Files from One Computer to Another
Download free software first and check three steps to transfer data from one computer to another:
Step 1. Open EaseUS Todo PCTrans on both of your computers. Choose "PC to PC" to go to the next step.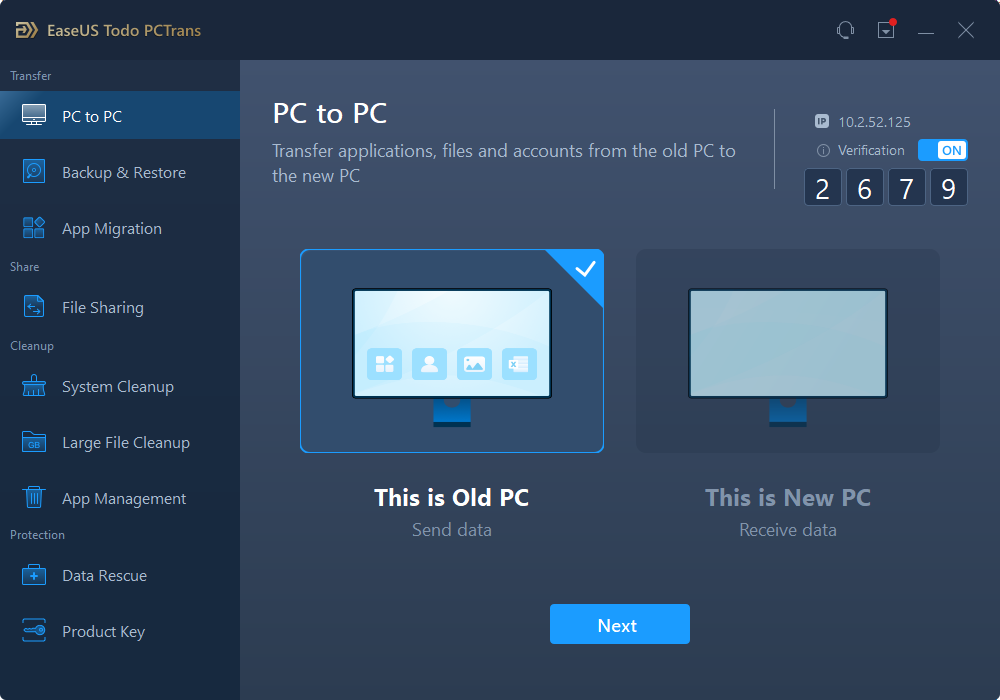 Step 2. Make sure you have chosen the right transfer direction.
"New" - Move data from old computer to current new computer.
"Old" - Move data from current old n computer to remote new computer.
Step 3. Connect two PCs via the network by entering the password or verification code of the target PC. Besides, make sure you have chosen the right transfer direction and click "Connect" to continue.
The verification code is on the right top of the "PC to PC" main screen on the target computer.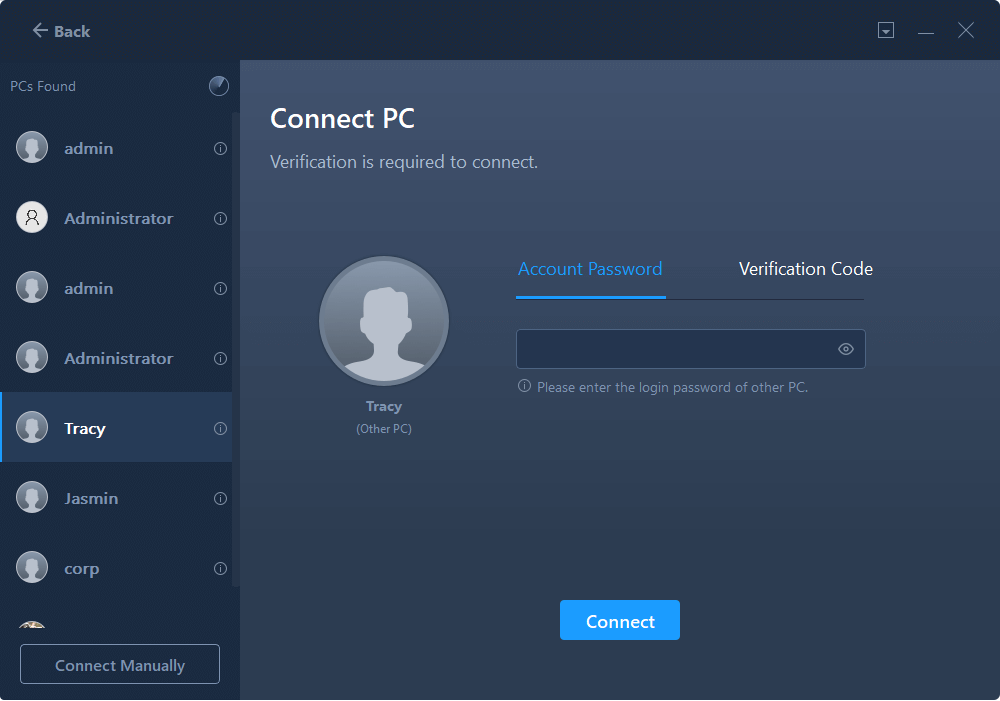 Step 4. Then, choose "Files" to select files to transfer. Select the specific files as you want. What's more, you can click the Edit icon to customize the storage path for transferred data.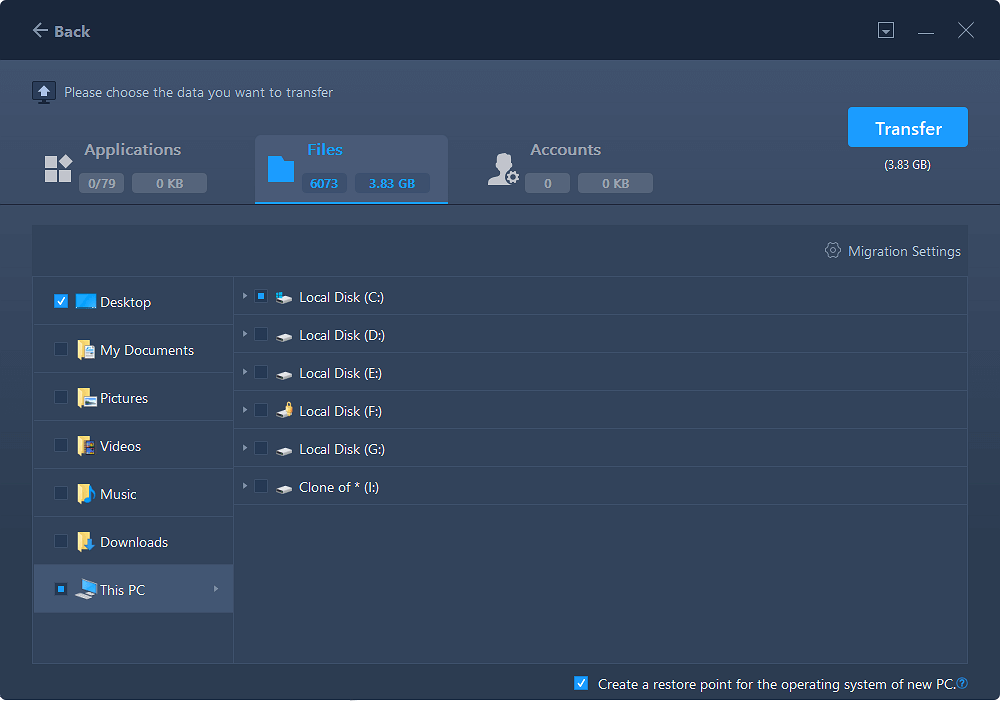 Step 5. Now, click "Transfer" to begin to transfer files from PC to PC. The size of the file determines the transfer time. Wait patiently.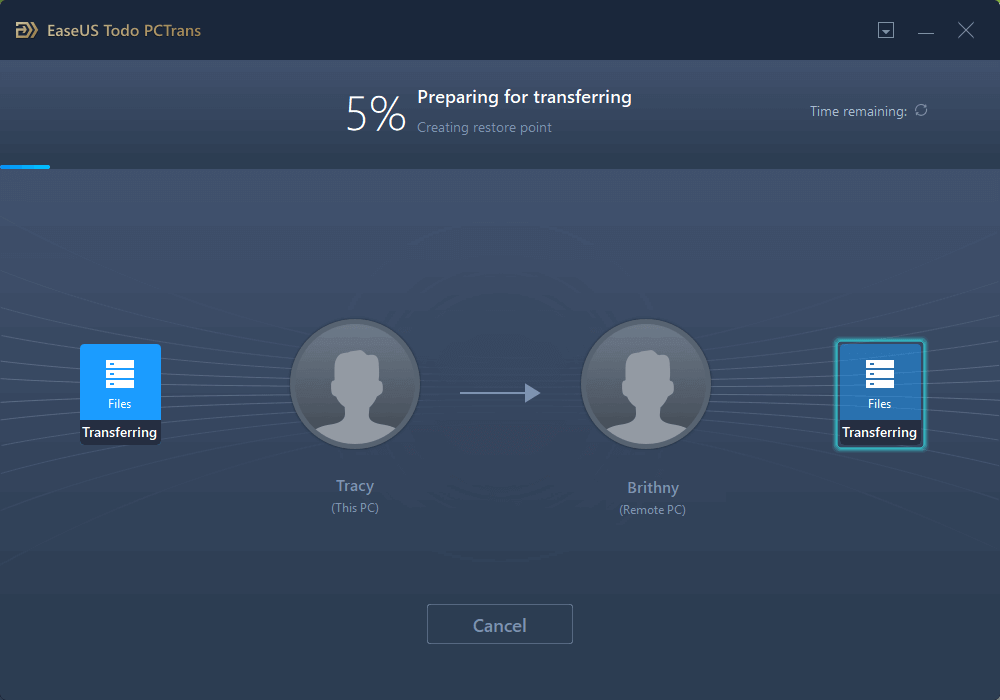 Final Words
In this article, we've told you how to use an Easy Transfer cable to transfer files to computers. Belkin and Laplink both have a USB cable. Or you can directly use the Ethernet cable. Among the methods we mentioned above, EaseUS Todo PCTrans performs better in availability. Pick one of the methods you like.
About the Author

Roxanne is one of the main contributors to EaseUS and has created multiple posts on digital devices like PCs, Mobile phones, tablets, Mac, etc. She loves to share ideas with people of the same interest.
Reviews and Awards
EaseUS Todo PCTrans Free is a useful and and reliable software solution created to serve in computer migration operations, be it from one machine to another or from an earlier version of your OS to a newer one.

 Read More

EaseUS Todo PCTrans is by the folks at EaseUS who make incredible tools that let you manage your backups and recover your dead hard disks. While it is not an official tool, EaseUS has a reputation for being very good with their software and code.

Read More

It offers the ability to move your entire user account from your old computer, meaning everything is quickly migrated. You still get to keep your Windows installation (and the relevant drivers for your new PC), but you also get all your apps, settings, preferences, images, documents and other important data.

 Read More