Quick Navigation
Method 1. Transfer Adobe CS2 to New Computer with EaseUS Todo PCTrans
Method 2. Manually Transfer Adobe CS2 to New Computer
Can I Transfer Adobe CS2 to New Computer
"How do I transfer Adobe software to a new computer? How to transfer photoshop from one computer to another? How to transfer adobe illustrator to another computer?" Have you searched this question on the related forum? When you purchase a new device, how to transfer all applications with reinstallation may emerge as a problem.
As we know, Adobe CS2 is the most popular software for users, including Adobe Photoshop CS2, Adobe Illustrator CS2, etc. In this article, we will set out on transfer Photoshop CS2 and Illustrator CS2.
Adobe Photoshop CS2 is the old version of the entire Adobe series. Photoshop mainly deals with digital images composed of pixels. Using the excellent editing and drawing tools, you can effectively edit pictures. PS has many functions, involving images, graphics, text, video, and other aspects.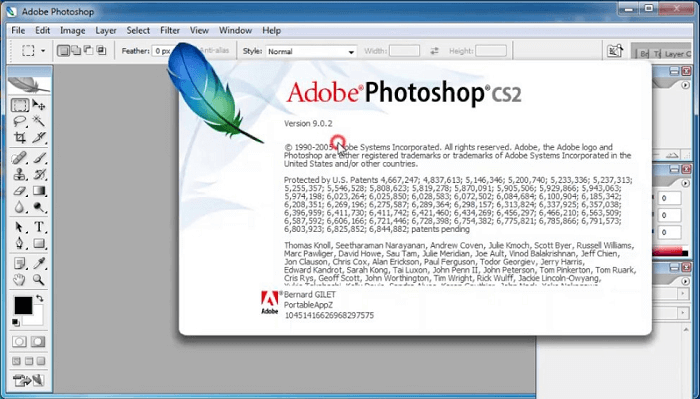 And Adobe Illustrator, also referred to as Ai, is an industry-standard vector illustration software for publishing, multimedia, and online images. The CS2 version released in 2003.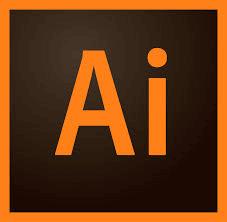 Given the Google research, many adobe users are looking for how do I transfer Adobe CS2 from the old computer to the new one. But most of the guides are not match the user's needs. So here we recommend a Windows easy transfer tool to transfer Adobe CS2 to a new computer with a license quickly. If you tend to try a manual method, method 2 is also ready.
Method 1. Transfer Adobe CS2 to New Computer with EaseUS Todo PCTrans
This method with using the third-party software, EaseUS Todo PCTrans, is the fastest way to transfer CS2 between two computers. It would help if you made sure this software is compatible with all Windows operating systems. Let's follow the details to start how to transfer Photoshop from one computer to another.
Step 1. Connect two computers on the same LAN
Run EaseUS Todo PCTrans on both of your current computer and the other computer. On the source computer where Adobe is installed, navigate to the "PC to PC" mode, and then click "PC to PC".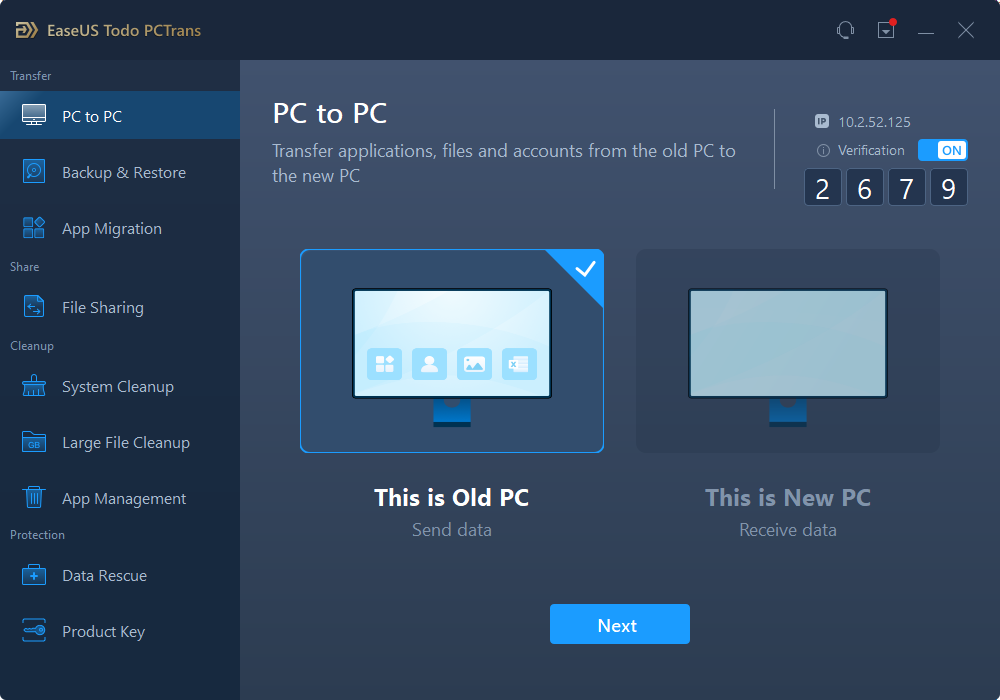 Select "New" to transfer Adobe from remote old PC to current new PC.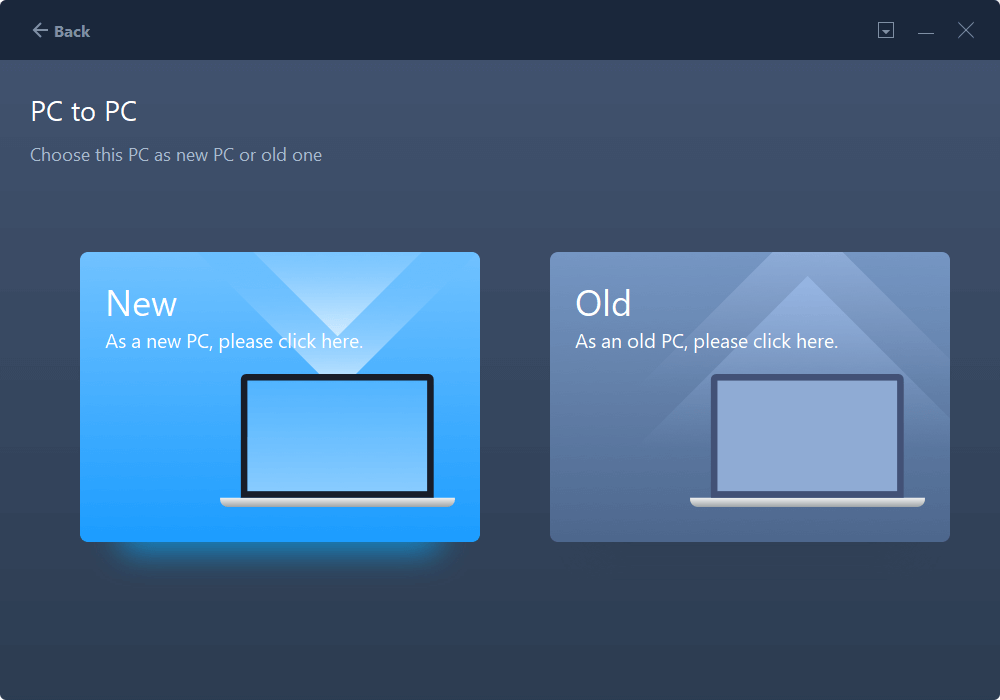 Connect new computer to old PC, input account password, or verification code of the old PC.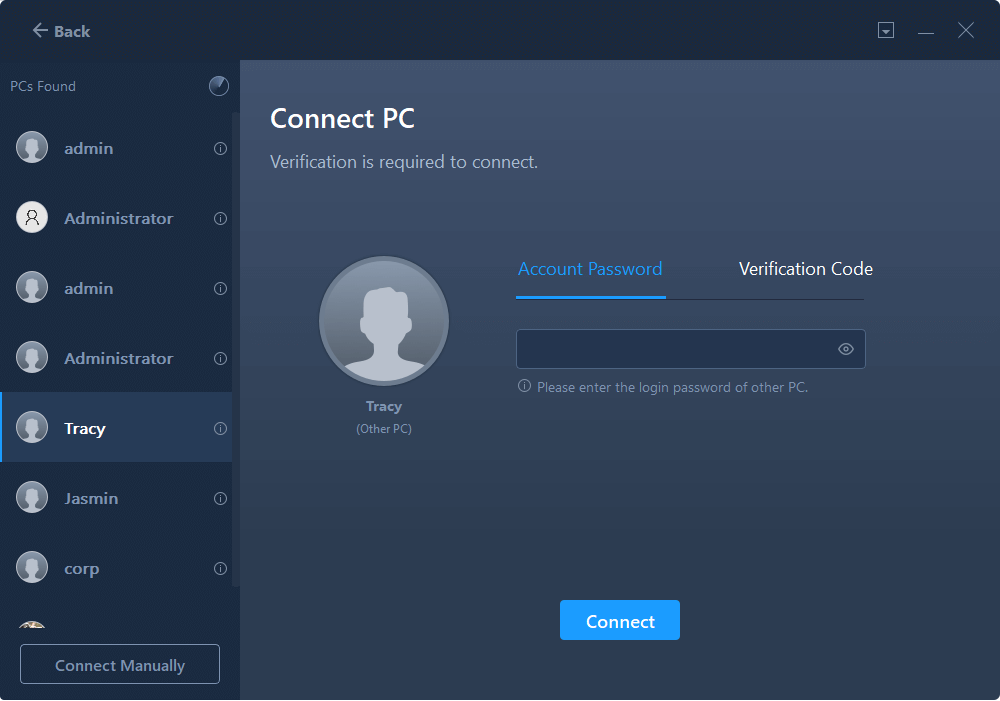 Step 2. Choose Adobe to transfer
At the "Applications" category, find the Adobe programs that you're going to move.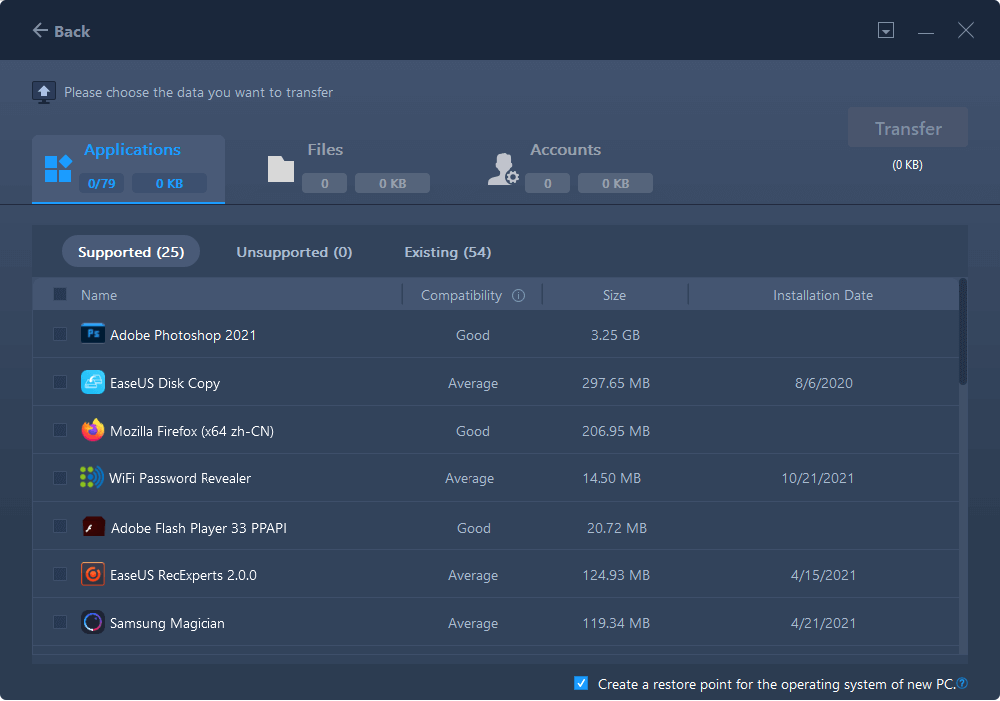 Step 3. Transfer Adobe from PC to PC
Tick the checkbox of supported the Adobe program. and click "Transfer". Let the software accomplish the process.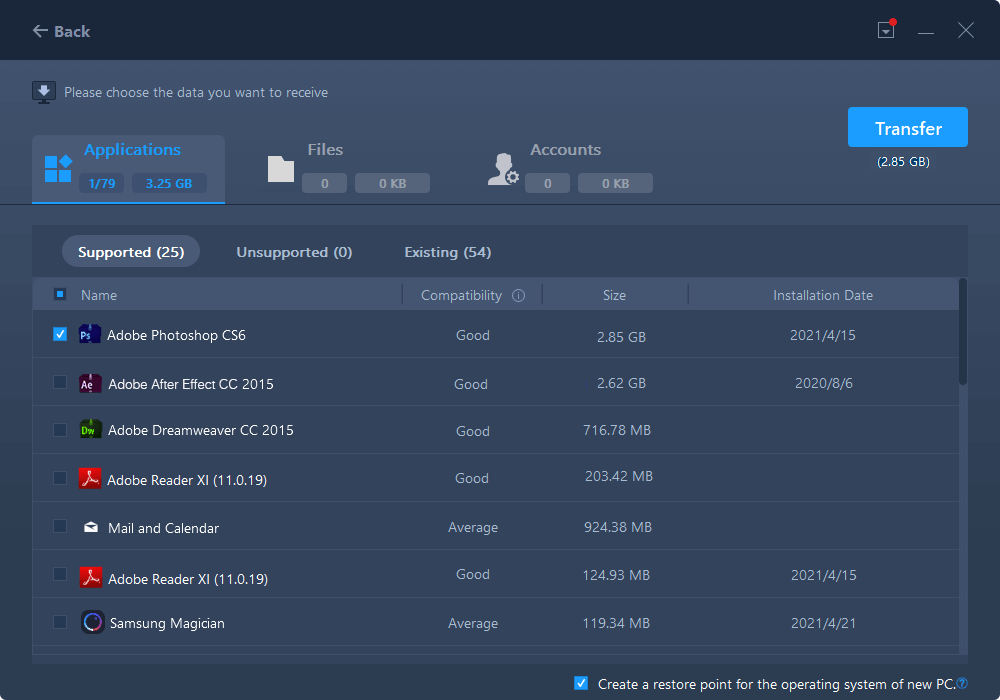 Step 4. Activate the Adobe with product key
Turn to the Product Key main screen of EaseUS Todo PCTrans, click "Scan" to find and copy the product key.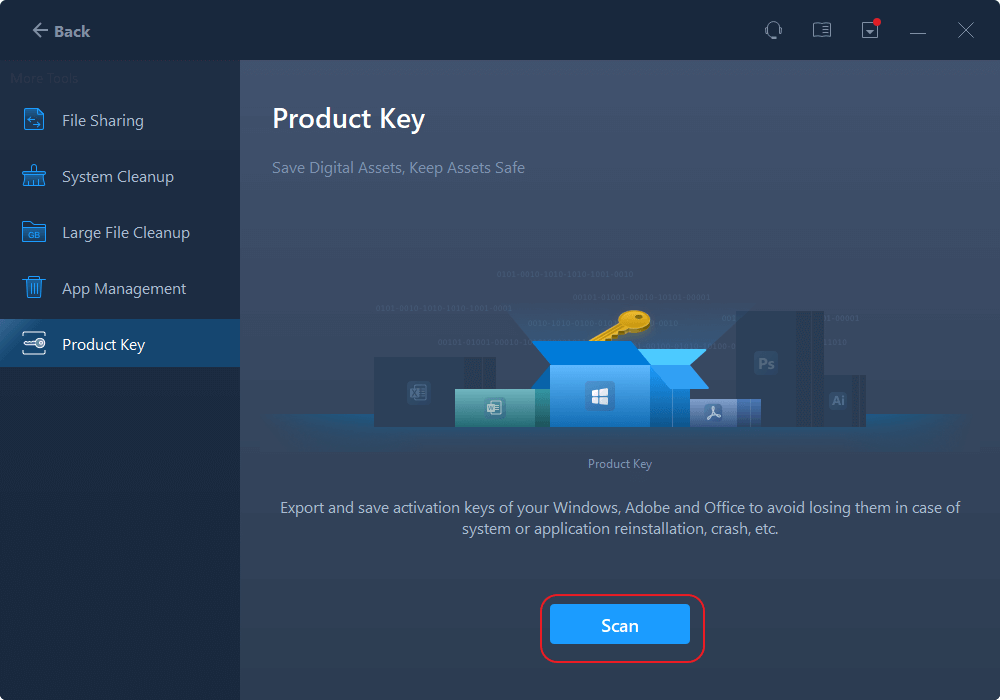  Tip

EaseUS Todo PCTrans can migrate the Adobe CS2 license at the same time, and can automatically activate the application. All you need is to transfer Adobe CS2 with a few clicks.
In addition to the Adobe CS2 series, Adobe has a set of software with different functions, such as Adobe CC. If you have such a need to transfer Adobe CC to new computer, you may be interested in reading it to get tips.
Method 2. Manually Transfer Adobe CS2 to New Computer
The manual way is a little more complicated than the previous method. But all operations can process via Adobe Official website. Before installing and activating the Adobe CS2 on the new computer, you need to deactivate and uninstall it on the old PC.
Step 1: Deactivate Adobe CS2 on the old PC.
1. Make sure the Internet is connected.
2. Open the Adobe CS2, and Sign In.
3. Choose Help > Deactivate in your wanted software.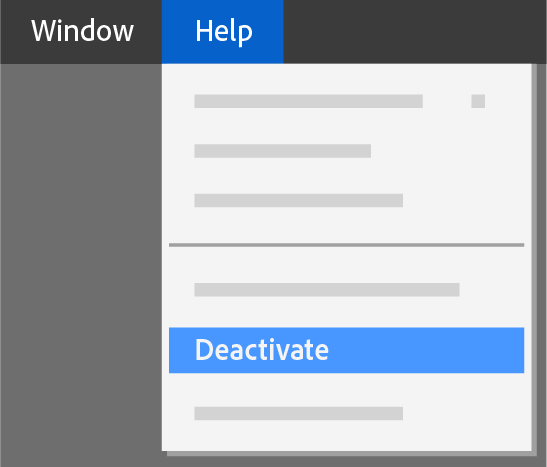 4. Choose to Deactivate permanently.
Remove the Adobe CS2 license information on your old computer.
Step 2: Download and install Adobe CS2 on the new computer.
1. Go to the Creative Cloud apps catalog.
2. Find Photoshop and choose Download.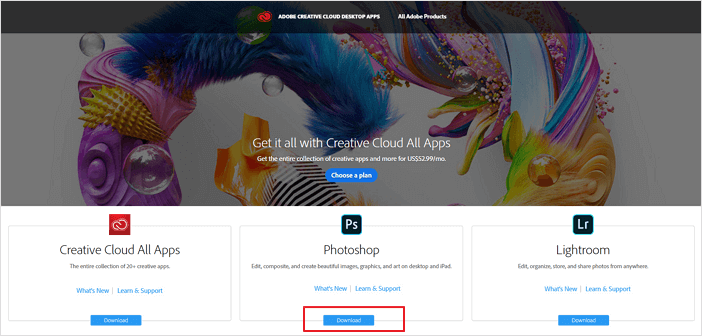 3. Wait for the download progress to complete. Then the Adobe Photoshop CS2 or Adobe Illustrator CS2 will appear on the desktop.
Step 3: Reactivate the Adobe CS2 on the new computer.
1. Make sure your Internet is still connected.
2. Open the application you want to activate.
3. If prompted on the main screen, you can directly sign in. Your Adobe has activated now. Otherwise, you can Activate from the Help menu.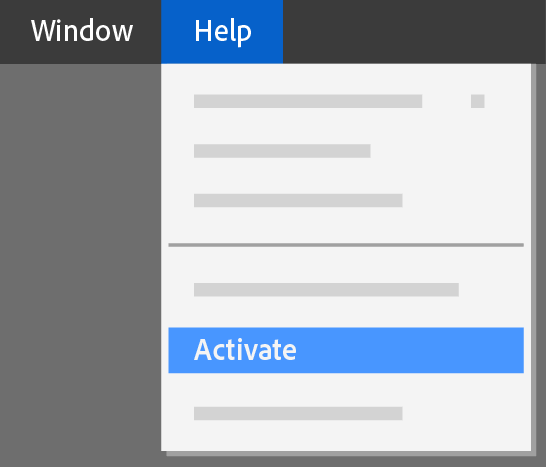 4. Then you can reactivate it with your activation key. And you can export key via the "Product Key" feature of EaseUS Todo PCTrans.
Conclusion
About how to transfer Adobe CS2 old to a new computer, the first method with EaseUS Todo PCTrans omits the deactivation and activation steps. You can get a full guide for transferring Photoshop CS2 and Adobe Illustrator CS2 old to a new computer. If downloading the third-party software is out of your mind, here comes to the manual way that gives way to how to transfer adobe illustrator to another computer.
About the Author

Roxanne is one of the main contributors to EaseUS and has created multiple posts on digital devices like PCs, Mobile phones, tablets, Mac, etc. She loves to share ideas with people of the same interest.
Reviews and Awards
EaseUS Todo PCTrans Free is a useful and and reliable software solution created to serve in computer migration operations, be it from one machine to another or from an earlier version of your OS to a newer one.

 Read More

EaseUS Todo PCTrans is by the folks at EaseUS who make incredible tools that let you manage your backups and recover your dead hard disks. While it is not an official tool, EaseUS has a reputation for being very good with their software and code.

Read More

It offers the ability to move your entire user account from your old computer, meaning everything is quickly migrated. You still get to keep your Windows installation (and the relevant drivers for your new PC), but you also get all your apps, settings, preferences, images, documents and other important data.

 Read More