"Is it possible to download VLC media player, to this pc, im on now, and transfer it to another pc that is not online. I was thinking of downloading to this pc, and using a disc, transfer it to my other pc, that is not online. If I can do that, can you please tell me how to do it."
Using a disc to download a VLC media player is not a time-saving method because it also contains many steps, including format the disc and drags the .exe file to the target location. Now we have a Windows VLC transfer tool, EaseUS Todo PCTrans Free, to help you transfer VLC from one PC to another in one click. And we also start to draw out the way to transfer VLC files to android or iPhone.
Transfer VLC from One PC to Another (2 Ways)
How to Transfer VLC Files to Android
How to Transfer VLC Files to iPhone without iTunes
Transfer VLC from One PC to Another
#1. Using EaseUS Todo PCTrans Free
Didn't find a suitable application transfer tool for online or offline data transfer? EaseUS Todo PCTrans Free may become your best helper to transfer programs to new computer. Compared with the common copy-paste and burning methods, this software is user-friendly and protects your data security. Download the Free version and have a smooth migrating.
Steps about how to transfer VLC from PC to another without the Internet:
Step 1. Create a backup image of installed apps
1. Launch EaseUS Todo PCTrans on your PC and go to "Backup & Restore", click "Start" to continue.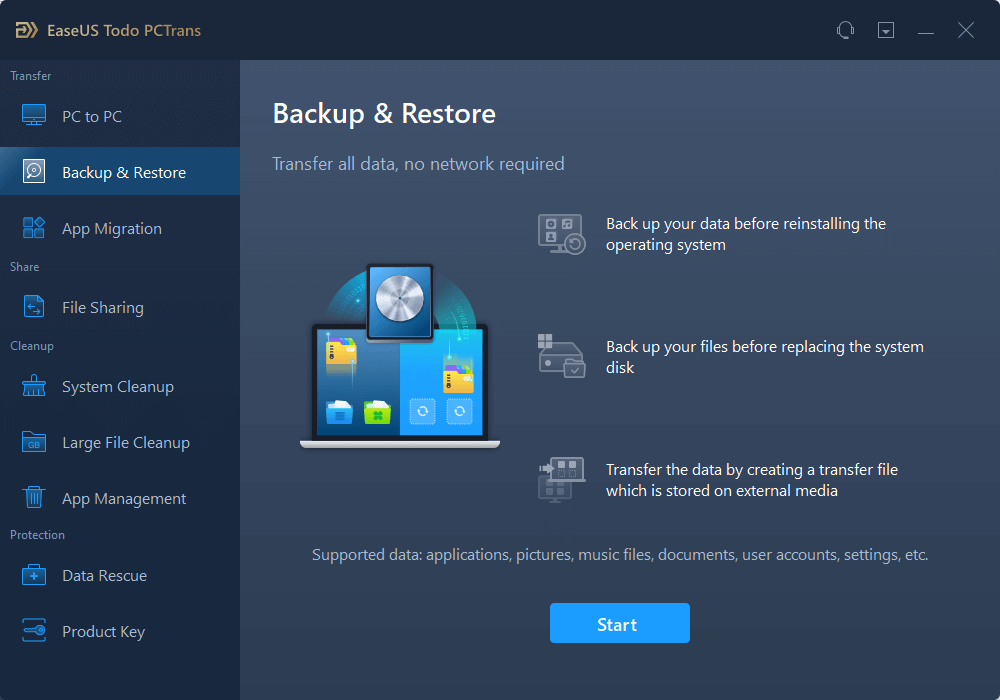 2. Select "Data Backup" on the Backup Method window and click "Next" to continue.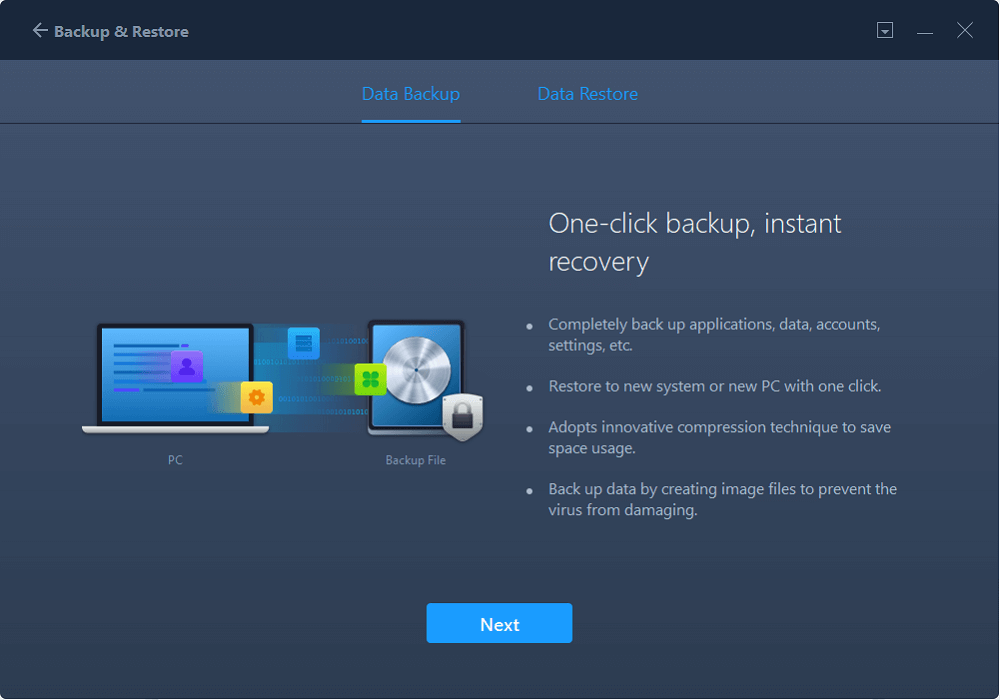 3. Click "Browse" to set a target location for saving the backup file. 
4. On the "Application" section, select applications that you want to back up.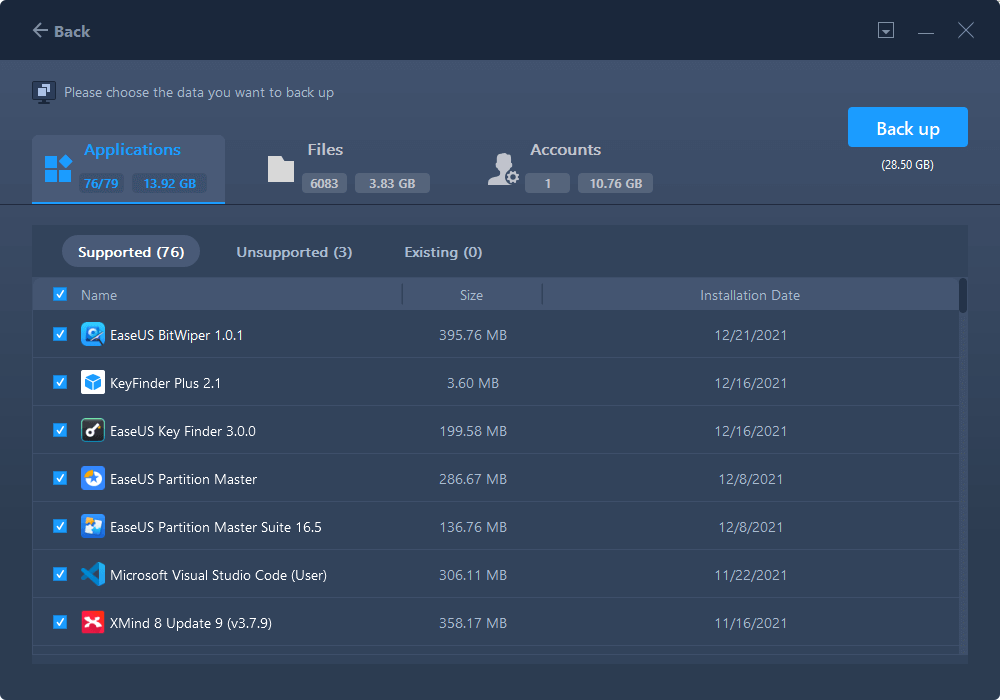 5. Last, click "Back up" to start creating the backup image of selected applications. When the process to completes, continue with Step 2.
Step 2. Restore apps from the created backup file
Note: If the app exists on your PC, it won't restore the app image to your PC. You'll need to uninstall the existing one and retry again with the next guidelines.
1. Copy and save the backup file to your target computer, and run EaseUS Todo PCTrans.
On the "Backup & Restore" section, click "Start" to continue, then select "Data Restore" as the transfer mode.
2. Click "Browse" to select the EaseUS Todo PCTrans image and click "Restore" to move on.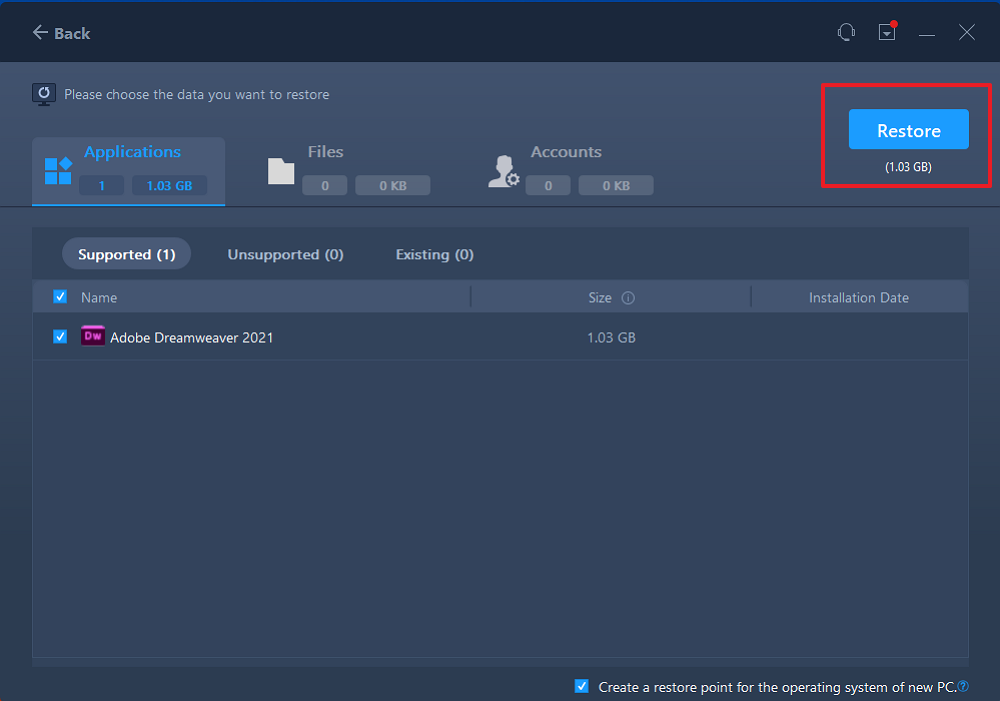 3. On the Application section, tick programs and applications that you want to restore from the image file and click "Restore".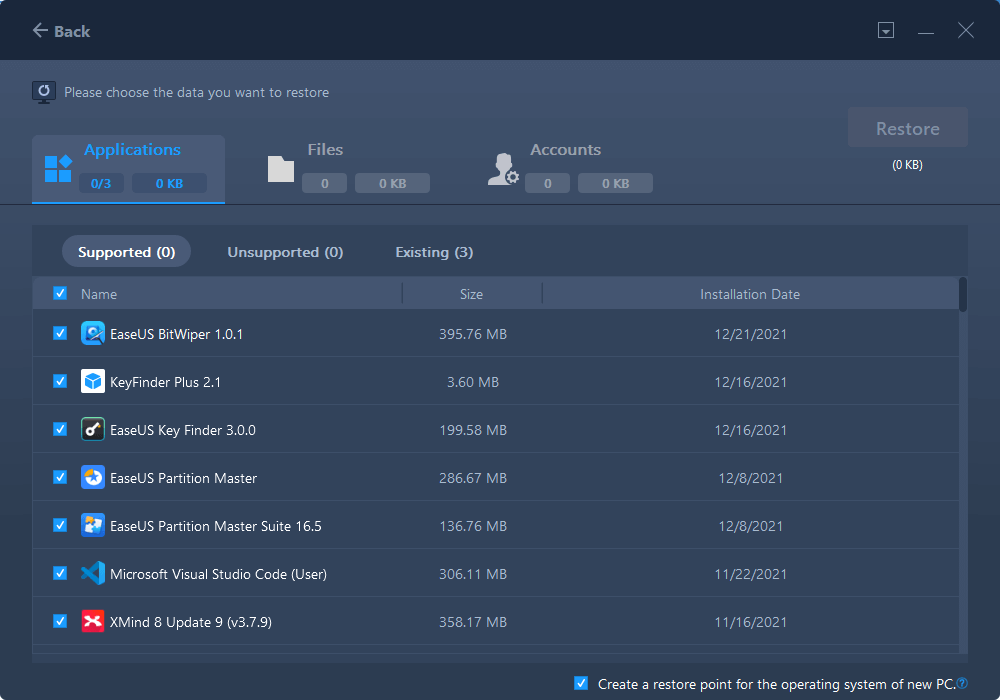 Moreover, the PC to PC mode is available on moving all data under the same network.
#2. Other Manual Way to do the VLC Transfer
How to Burn .exe files to a Disc:
Step 1. Place disc on the optical drive. Wait the burn disc wizard appear on the screen. Customize your disc title and choose Like a USB flash drive.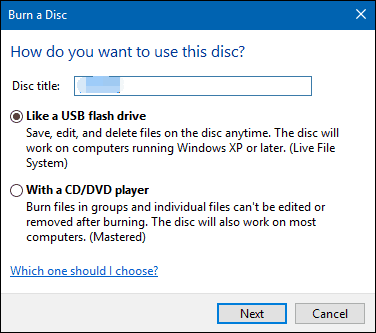 Step 2. Choose Next to format the disc for using.
Step 3. Copy the .exe file of VLC to disc.
How to Transfer VLC Files to Android
Step 1. Install VLC from the application store on Android .
Step 2. Set Play videos in background on Android.
Move to Settings on the VLC's navigation menu > Check the option Play videos in background
Step 3. Share files with Homegroup setting.
First, Search Control Panel from the Start box. Then select HomeGroup. If you have not been set up the HomeGroup before, you can choose to Create a homegroup button.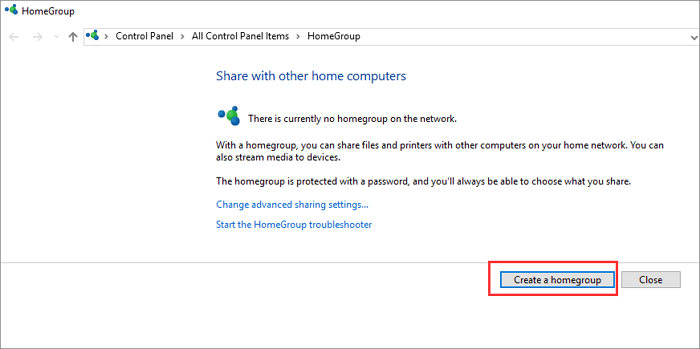 Second, choose the library or folder you want to share. For transferring VLC files to Android, we recommended you open the Videos and Music share option.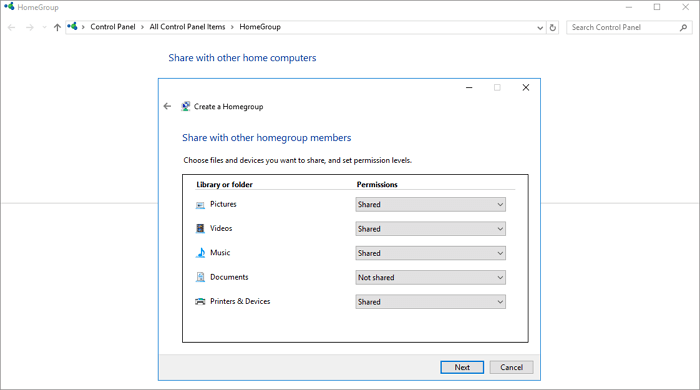 Third, go back to the Change homegroup settings window, click Allow all devices on this network such as TVs and game consoles to play my shared content.
Next, uncheck the Allowed button under the Media programs on this PC and remote connections. Click next to accomplish HomeGroup Settings.
Step 4. Transfer files from VLC to Android.
Choose the Local Network option from the navigation menu. After both PC and mobile devices are connected to the same network, you will find your PC's name appears under the Share folders field. 
Please open it and check your videos or audios from the VLC.

How to Transfer VLC Files to iPhone without iTunes
Step 1. Launch VLC app on the iPhone. And tap the VLC icon at the top-left corner. Choose Sharing via WiFi under the Network icon. It will show an IP address and a .local address.
Step 2. Head to VLC on the PC. Enter the IP address or .local address on your default browser.
Step 3. Upload the files to VLC. If it has finished, you can see files on iPhone's VLC.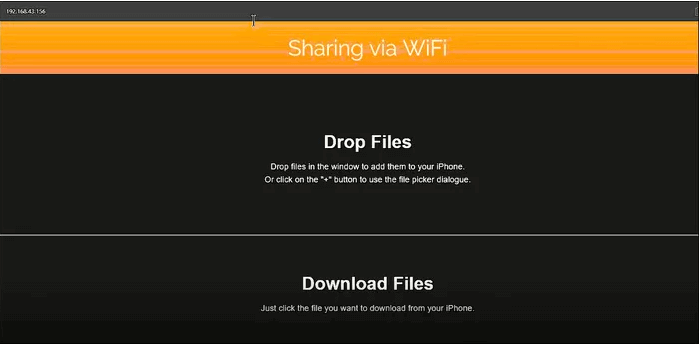 About the Author

Roxanne is one of the main contributors to EaseUS and has created multiple posts on digital devices like PCs, Mobile phones, tablets, Mac, etc. She loves to share ideas with people of the same interest.
Reviews and Awards
EaseUS Todo PCTrans Free is a useful and and reliable software solution created to serve in computer migration operations, be it from one machine to another or from an earlier version of your OS to a newer one.

 Read More

EaseUS Todo PCTrans is by the folks at EaseUS who make incredible tools that let you manage your backups and recover your dead hard disks. While it is not an official tool, EaseUS has a reputation for being very good with their software and code.

Read More

It offers the ability to move your entire user account from your old computer, meaning everything is quickly migrated. You still get to keep your Windows installation (and the relevant drivers for your new PC), but you also get all your apps, settings, preferences, images, documents and other important data.

 Read More