Download Free Sony Format Tool
EaseUS free partition manager, known as the best disk and partitioning software, is now recommended as the best free Sony format tool. It can easily format Sony hard drives, USB flash drives, pen drives, SD cards and other memory sticks with storage capacity from several GBs to TBs to a certain file system. Also, does format and restore SD card to its full capacity.
An additional advantage of using EaseUS Partition Master as Sony storage drive format utility allows an instant partition recovery. If you happen to lose or delete a partition on a Sony storage drive, you can apply the software to save it back with all the data on it.
Guide: Use EaseUS Partition Master to format Sony Storage Drive Easily
EaseUS Partition Master can only be applied under Windows OS environment, including Windows 10/8.1/8/7/XP/Vista. So, use an adaptor and connect your Sony drive or memory card correctly with a Windows computer. Now you can start the format job without a hitch.
Option 1. Convert Sony FAT32 to NTFS File System without Data Loss
Most of the Sony SD cards and USB drives are preformatted with FAT32, but for some other purposes, customers need to convert FAT to NTFS file system. Use EaseUS manager software, you'll lose nothing at all on the drive.
STEP 1. Select the Sony FAT32 drive partition and right click on it.
STEP 2. Select "Convert to NTFS".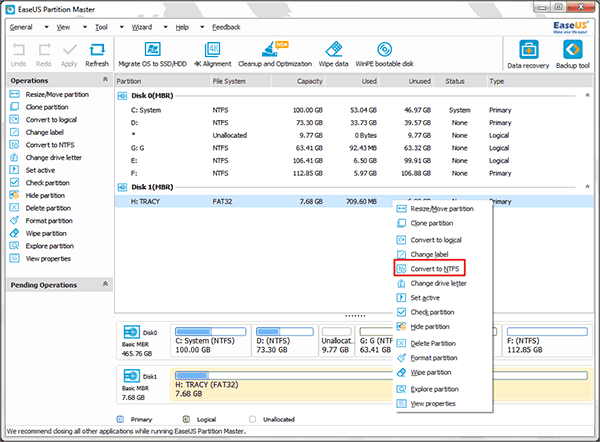 STEP 3. The pop-up dialog box will show the source and destination file system, click "OK" to continue.
Option 2. Format Sony drive partition by erasing all data on it
Tip: This operation will erase all data on the Sony storage drive, so make sure that you've backed up the very important data before doing the format.
STEP 1. Right-click the Sony external storage and choose "Format partition".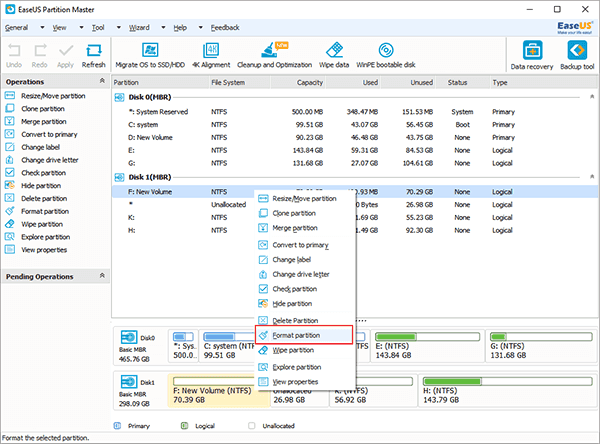 STEP 2. Type the label you want in the Partition Label box.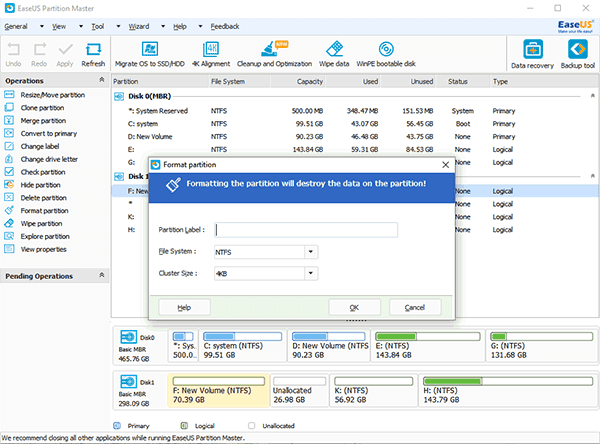 STEP 3. Select the file system type to be created from the "File System" drop-down list. (FAT/FAT32, NTFS, EXT2/EXT3). If the partition is larger than 4GB, you can only choose FAT32, NTFS or EXT2/EXT3; if the partition is smaller than 4GB, we can choose FAT, FAT32, NTFS or EXT2/EXT3.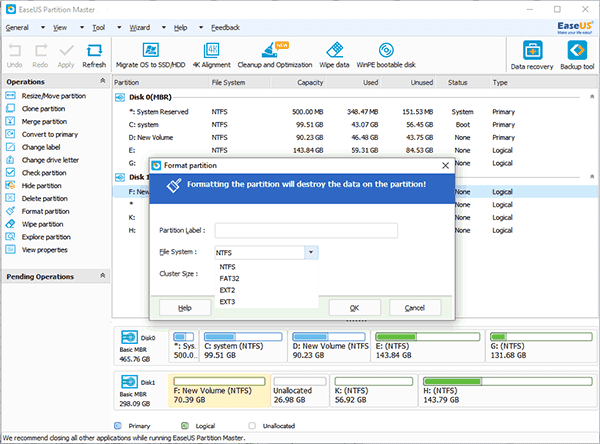 STEP 4. Choose the Cluster Size (512 bytes, 1, 2, 4...64KB) from the drop-down list.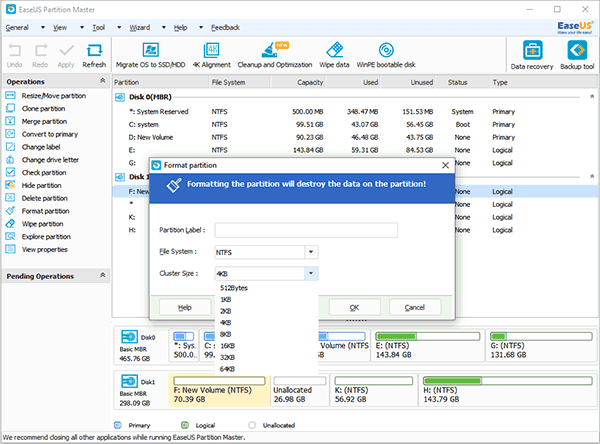 Note: Smaller cluster size makes less wasting of disk space. The smaller cluster size is, the bigger file allocation table (FAT) will be. The bigger the FAT is, the slower the operating system works with the disk.
STEP 5. Click "OK" to apply the format operation.
STEP 6. Click "Apply" to apply all pending operations.