Issue: SD Card Is Not Showing Full Capacity
"I bought a SanDisk micro SD card a year ago, and it's 8GB. This morning when I transferred some photos from the SD card to the other on my Windows 10 computer, to free up some space, later I check its property, it shows around ~500MB capacity. That's not true. What happened? It should be as the original 8GB I think."
Typical reasons:
As far as we concerned, the issue of SD card showing the wrong size mainly owes to three aspects.
1. Cheap and faulty SD card bought from dishonest vendors
2. Incompatible with card readers or host devices
3. Infected by computer viruses
Recover Data SD Card Before Formatting
Disk formatting should be taken very carefully as we addressed many times, it's going to wipe all data out, leaving you a blank SD card in the end. If no backup is available, formatted data will be lost.
Therefore, we strongly suggest that you restore files from your SD card in advance. EaseUS data recovery is famous for data recovery from all devices, like HDD, SSD, SD card, USB flash drive, pen drive, external hard drive, and more.
It allows you to recover all the types of files from your SD card. Meanwhile, if files corruption occurs, EaseUS data recovery program can repair corrupted videos, photos, and documents for you. 
Follow the steps below to retrieve files from the SD card. 
Step 1. Connect the SD card, memory card, or CF Card to your computer and launch EaseUS memory card recovery software on your PC. The SD card will be listed under the Devices section. Choose the SD card and click "Scan" to start looking for your lost data.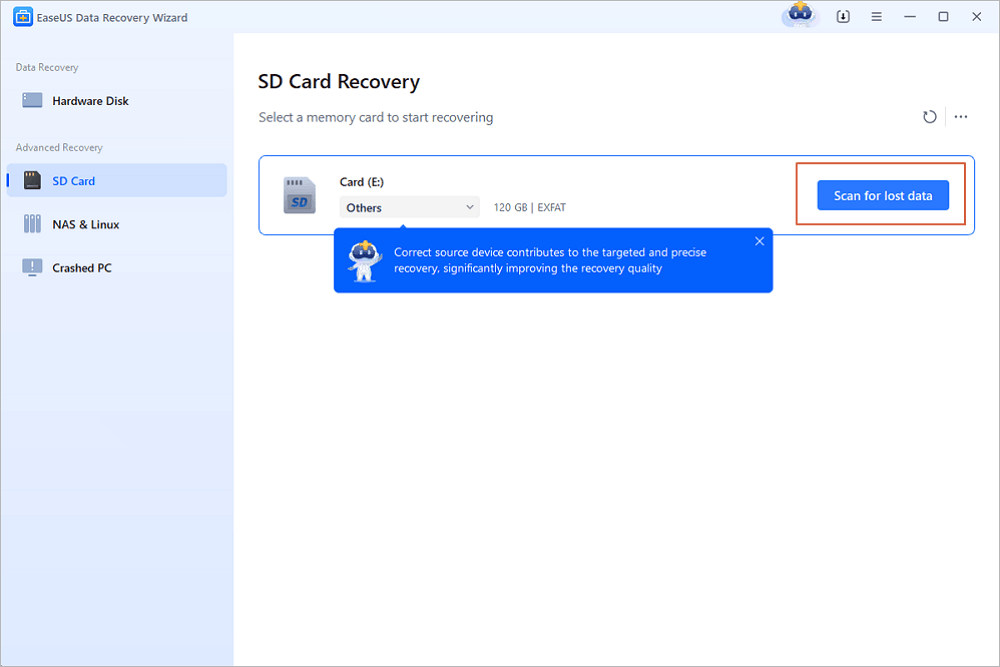 Step 2. The software will start a scan automatically. The scan is powerful enough to find all lost files that even lost file names. After the scanning process, you can find deleted items from the tree-view panel on the left. Then, click "Filter" if you are looking for a specific file type, like photos, documents, videos or emails.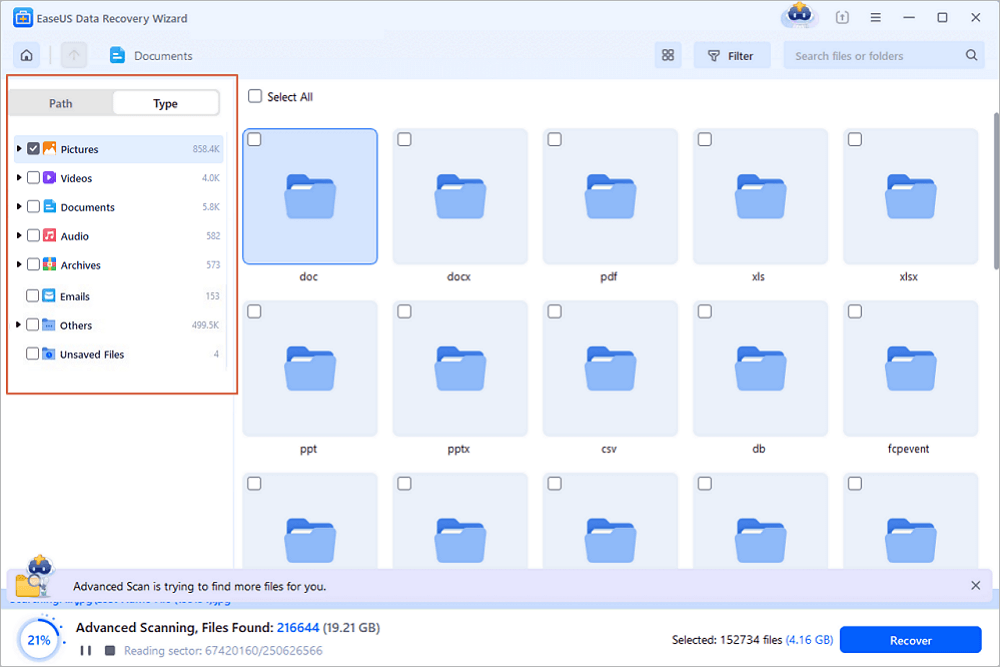 Step 3. You can directly double-click the files to preview the content. After this, you can choose wanted files and click "Recover" to restore them to a secure location on your PC or other external storage devices.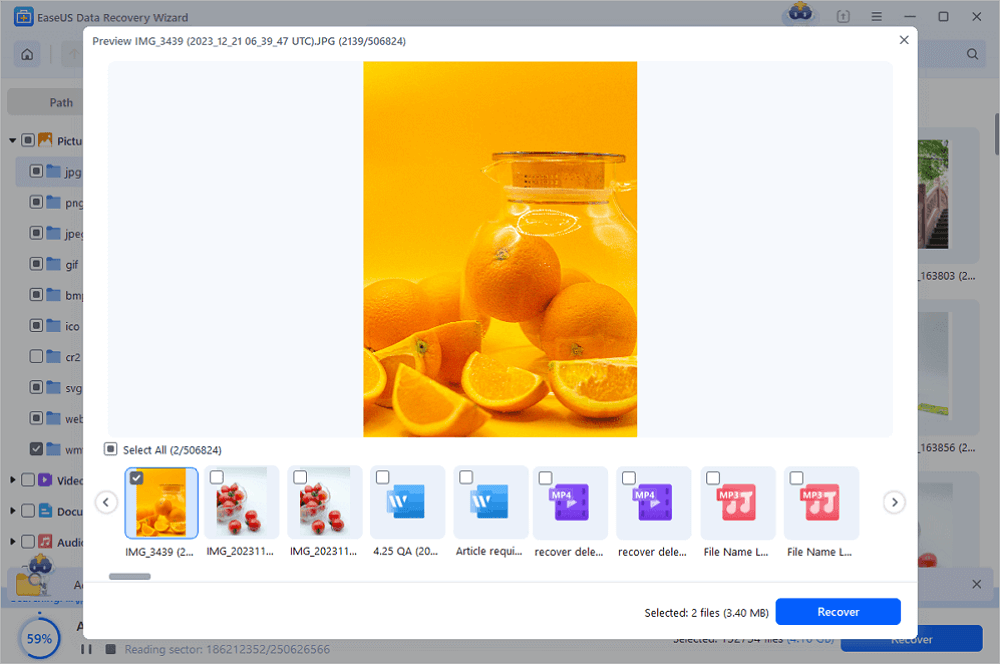 How to Restore SD Card to Full Size
After excluding the causes of the mentioned incompatibility, to restore the SD card to its full size for a normal working state, you need to perform a quick format.
There are some good SD card formatting tools that are free to use on Windows 10/8.1/8/7. Pick up a handy one you prefer.
Method 1. Disk Management
Step 1.Right-click This PC/My Computer > Manage.
Step 2. Select Disk Management under Device Manager, find and right-click on SD card and select Format...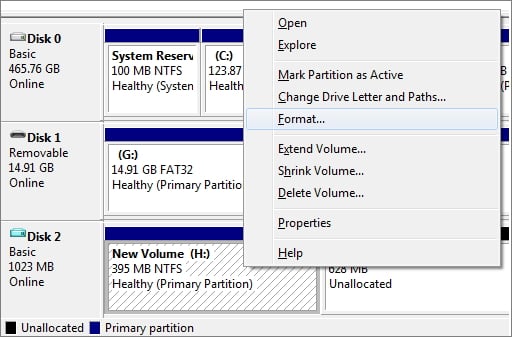 Step 3. Rename and reset the file system of the SD card to NTFS or FAT32 as your need, follow the on-screen guidelines to complete the format process.
After this, you'll regain all the storage size of your SD card and you can use it for storing and saving files and data again then.
Method 2. EaseUS disk formatting software
This is third-party free partition software, so it requires you to download and install it on your computer, and then follow the guide to format the SD card.
Step 1. Right-click the hard drive partition and choose the "Format" option.
Step 2. In the new window, set the Partition label, File system, and Cluster size for the partition, then click "OK".
Step 3. You can see a warning window, click "Yes" to continue.
Step 4. Click the "Execute 1 Task(s)" button, then click "Apply" to start formatting the hard drive partition.
Method 3. DiskPart command line
Step 1. Type cmd in the search box in Windows 10 and then you'll get the best match Command Prompt. Right-click on it and choose "Run as administrator".
Step 2. In the command prompt, type diskpart and press "Enter".
Step 3. Type list disk to list all the available drives and press "Enter".
Step 4. Type select disk + disk number ( for example, select disk 0) to select the SD card you want to format and press Enter.
Step 5. Type clean to clean the SD card you have selected and press "Enter".
Step 6. Type create partition primary to create a partition on the cleaned SD card and press "Enter":
Step 7. Type format fs=ntfs (or format fs=exfat) and press "Enter" to format the drive with NTFS or exFAT.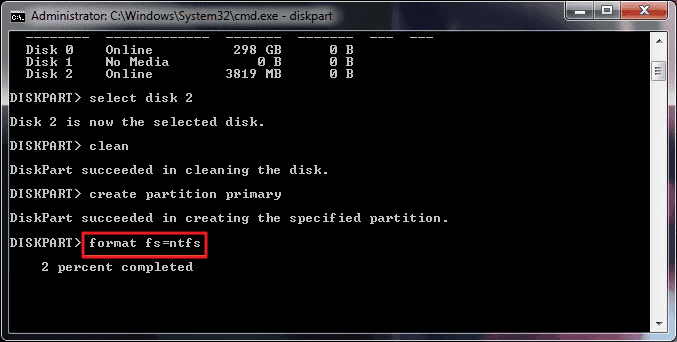 Step 8. Type assign letter=drive letter (for example, assign letter=E) to assign a drive letter and press "Enter".

Cedric Grantham is one of the senior editors of EaseUS who lives and works in Chengdu, China. He mainly writes articles about data recovery tutorials on PC and Mac and how-to tips for partition management. He always keeps an eye on new releases and loves various electronic products.
Written by Tracy King 
Tracy joined in EaseUS in 2013 and has been working with EaseUS content team for over 9 years. Being enthusiastic in computing and technology, she writes tech how-to articles and share technical solutions about Windows & Mac data recovery, file/system backup and recovery, partition management, data transfer, Windows update issues, etc.