How to Merge Unallocated Space Windows 11/10/7
You can merge unallocated space Windows 11/10 or Windows 7 with the traditional Windows Disk Management or the optimizing third-party partition magic software - EaseUS Partition Master, which allows the most direct way to add unallocated space to C drive or other disk volumes without affecting data.
What Is Unallocated Space
The unallocated space is explained as a block of free space that Windows hasn't assigned a drive letter to it. Without allocation, the operating system won't recognize the space nor allow for writing files to it. To make full of the unallocated space on your hard drive, you can either create a new partition on it or merge it into an existing partition.
In Windows, the Disk Management program is where you can view the unallocated space, and this is how it looks like:

In addition, third-party alternatives also come with a disk map where unallocated space will show up. On EaseUS Partition Master, this is how unallocated space displays itself:
How Do I Merge Unallocated Disk Space in Windows 11/10
Since the unallocated space is treated as a missing part of used space on a hard drive in Windows, why not put it in practical use right now? If you're interested in merging unallocated disk space instead of creating a new one, there are two ways for you to safely transfer the unallocated space.
1. Add unallocated space to C drive
2. Merge unallocated space to a data partition
Both Windows Disk Management and EaseUS Partition Master enable the possibility of merging the unallocated space to the desired partition, but they differentiate each other regarding whether the two are continuous or not.
Can I Combine Two Unallocated Space
Are you seeing two more unallocated space on your computer hard drive like me? Never mind. You can manage as many unallocated partitions as you can with an appropriate partition tool. Though both tools are technically capable to handle the unallocated space, they function in totally different ways. The more unallocated space you get, the more complicated for you to solve in Disk Management. Whereas EaseUS Partition Master comes handy for the purpose of making it fast, meanwhile getting it done without affecting other partitions and present data!

How to Add Unallocated Space to C drive
To merge unallocated space to the C drive with Windows Disk Management, you need to use the "Extend Volume" function. You must make sure that the unallocated space is continuous to the system partition. For example, it should be C: + Unallocated + D:, so that you can directly right-click on the C drive and choose "Extend Volume..." to start merging the unallocated space to the C drive. Open the Disk Management and try the steps one by one.
Step 1: Install and run Disk Management. Right-click the partition you want to add the unallocated space to and then choose Extend Volume to merge Partitions (e.g. C partition). 
Step 2: Follow the Extend Volume Wizard and then click Finish. 
Step 3: In the pop-up window, you will realize the size of partition has been increased.
In any case, the unallocated space is not on the neighboring right side of the C drive, you cannot add unallocated space to the C drive because the Extend Volume greyed out.
By contrast, it's more flexible to have EaseUS Partition Master to deal with either an adjacent or non-adjacent unallocated space in Windows 11/10/8.1/8/7/XP/Vista. What are the overwhelming features that make it stand out when it comes to a comfortable and straightforward way to add space to the C drive without losing a single data?
1. Resize/Move partition
Where is the unallocated located? Has it to be on the right side of the C drive? What about the C drive and unallocated space is separated by the drive D, E or F? It doesn't matter even you catch up in all the situations because you are still empowered to use a simple 'drag and move' method to swallow all the unallocated space into the system drive.
2. Allocate Space
This feature is newly added in the recent software update. The most amazing part is that you don't even consider whether you currently have unallocated space or not, which saves an essential step to shrink one partition to create unallocated space in order to extend the C drive before. Windows Disk Management is not expected to own this feature in the coming days.
How to Merge Unallocated Space to C Drive in Windows 11/10/7 with EaseUS Partition Master
As you've learned in advance, EaseUS partition manager software could handle one more unallocated space that is either continuous or non-continuous with the C drive, or other disk volumes you set your mind to spare the unallocated space. What's more, it is competent enough to get you out of trouble to solve low disk space even there is no unallocated space to extend the system partition.
#1. Merge Unallocated Space in Windows 11/10 (non-adjacent)
Step 1. Locate the Target Partition
To start extending partition, you should first locate the target partition and select "Resize/Move".
Step 2. Extend the Target Partition
Drag the partition panel rightward or leftward to add unallocated space into your current partition and click "OK" to confirm.
Extra Option: Get Space from Another Drive
If there is not enough unallocated space on your disk, right-click on a big partition with enough free space, select "Allocate space".
Then select the target partition that you want to extend at the allocate space to column.
Step 3. Execute Operations to Extend Partition.
Drag the dots of the target partition into the unallocated space and click "OK".
Then Click the "Execute Operation" button and click "Apply" to keep all the changes. 
#2. Merge Windows 11/10 Unallocated Space on a Disk Larger than 2TB
If your hard disk is larger than 2TB and initializes it to MBR, it will divide it into two unallocated space in Disk Management. As we know, MBR only supports disk up to 2TB. You need to convert MBR to GPT before merging unallocated space larger than 2TB. 

You may try the Disk Management to convert but it is grayed out. Because the built-in tool can only convert partition format on an empty disk. Don't worry. Here is a better solution to convert partition style without wipe any data - EaseUS Partition Master.
Step 1. Download and launch EaseUS Partition Master on your Windows computer.
Step 2. Right-click the MBR disk that you want to convert and choose "Convert to GPT".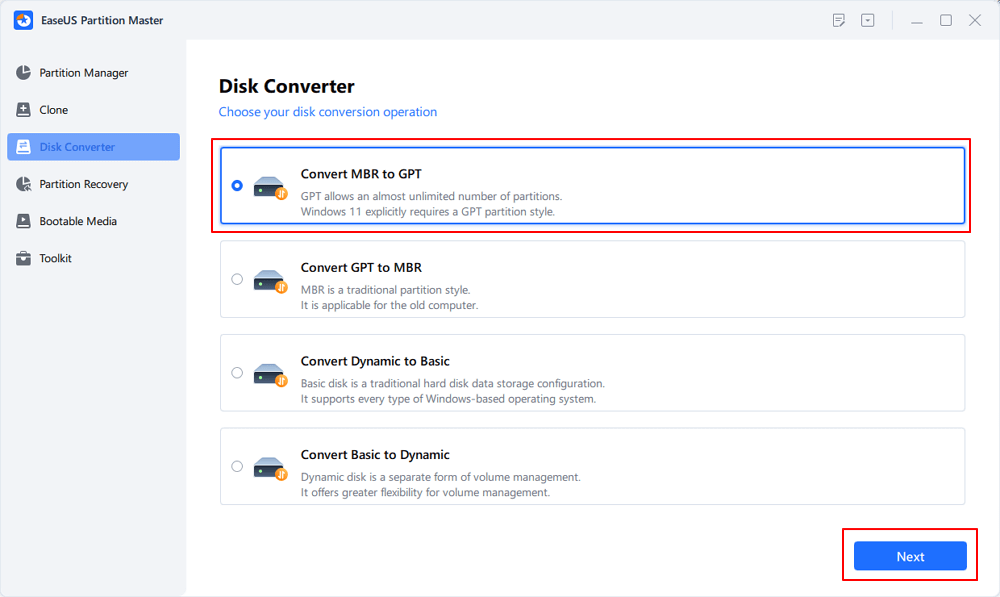 Step 3. After that, find and click the "Execute 1 Operation" button on the toolbar and choose "Apply" to start the conversion.
Now you can see the two unallocated space becomes one. Then you use Disk Management to merge it to another disk or apply EaseUS Partition Master to merge unallocated space in Windows 11/10.

Updated by Tracy King 
Tracy joined in EaseUS in 2013 and has been working with EaseUS content team for over 7 years. Being enthusiastic in computing and technology, she writes tech how-to articles and share technical solutions about Windows & Mac data recovery, file/system backup and recovery, partition management and iOS/Android data recovery.

Author Jean has been writing tech articles since she was graduated from university. She has been part of the EaseUS team for over 5 years. Her special focuses are data recovery, disk partitioning, data space optimization, data backup and Mac OS. By the way, she's an aviation fan!
I love that the changes you make with EaseUS Partition Master Free aren't immediately applied to the disks. It makes it way easier to play out what will happen after you've made all the changes. I also think the overall look and feel of EaseUS Partition Master Free makes whatever you're doing with your computer's partitions easy.

 Read More

Partition Master Free can Resize, Move, Merge, Migrate, and Copy disks or partitions; convert to local, change label, defragment, check and explore partition; and much more. A premium upgrade adds free tech support and the ability to resize dynamic volumes.

 Read More

It won't hot image your drives or align them, but since it's coupled with a partition manager, it allows you do perform many tasks at once, instead of just cloning drives. You can move partitions around, resize them, defragment, and more, along with the other tools you'd expect from a cloning tool.

 Read More
About EaseUS Partition Master
All-round disk & partition management software for personal and commercial use. Let it manage your storage drive: resize, format, delete, clone, convert, etc.
Video Tutorial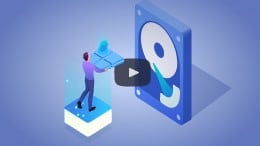 How to Partititon a Hard Drive on Windows 10/8/7
Was This Page Helpful
How Can We Help You
Find answers to common questions below.