
About the Author
Hot Topics in 2022
3 Most Effective Ways to Upgrade My PC | Easy PC Upgrade Guide
Quick Navigation:
Is It Better to Upgrade My PC or Buy a New One
What Should I Upgrade on My PC
Upgrade Hard Disk
Upgrade RAM
Upgrade Graphic Card
More Questions About Upgrading on PC
Is It Better to Upgrade My PC or Buy a New One
Generally, the life span of a computer is about three to five years. When your computer gets too old, its performance deteriorates significantly. For example, the PC will become very slow to turn on, the computer keeps crashing, and there will often be problems opening and running programs and applications.
Then, the question arises, should I upgrade my PC or replace it? Whether it is better to upgrade your PC or replace it, you can judge from the following points:
The life span of a PC: Under normal frequency of use, the life span of a computer is about 5 years, whether it is a desktop or a laptop. If it exceeds 5 years, the hardware configuration of the computer may not meet the needs of the software and will be eliminated. Then, you can consider buying a new PC directly.
Usage requirements: If you only use a computer to process documents, then upgrading the computer components can meet your needs. If you often use a computer to play games or run large image or animation processing software, then you can upgrade to a high-end computer. 
Price comparison: If the price of upgrading components is much lower than that of a new computer, and your computer is not particularly old, you can upgrade your computer instead of buying a new one.
Related reading: What should I upgrade on my PC for gaming
What Should I Upgrade on My PC
Buying a new PC is very simple, you can consult a professional, and then buy an all-in-one or assembly computer. The question is how to upgrade a PC? And which upgrades can bring significant performance improvements to the PC? In fact, you only need to complete the following 3 upgrades to improve your PC's performance quickly and effectively:
Upgrade Hard Disk
Upgrade RAM
Upgrade Graphic Card
#1. Upgrade Hard Disk
If your hard drive is full with limited storage space and you are experiencing various hard drive errors, you need to upgrade it.
You can upgrade a smaller HDD to a bigger HDD, or upgrade an HDD to an SSD for faster reading and writing speed, and better reliability. To upgrade the old PC and improve performance efficiently, upgrading the system disk from HDD to SSD is a great way.
How to upgrade HDD to SSD without redownloading and reinstalling Windows? Clone it. You can use EaseUS Partition Master to clone and migrate OS from HDD to SSD without any boot problem.
Free download this partition management software and learn how to migrate OS to SSD.
Note: The operation of migrating OS to SSD or HDD will delete and remove existing partitions and data on your target disk when there is not enough unallocated space on the target disk. If you saved important data there, back up them to an external hard drive in advance.
Step 1. Select "Clone" from the left menu. Select the "Migrate OS" and click "Next" to continue..
Step 2.  Select the target disk you want to clone. Click "Next".
Step 3. Click "Yes" after checking the warning message. The data and partitions on the target disk will be deleted. Make sure that you've backed up important data in advance. If not, do it now.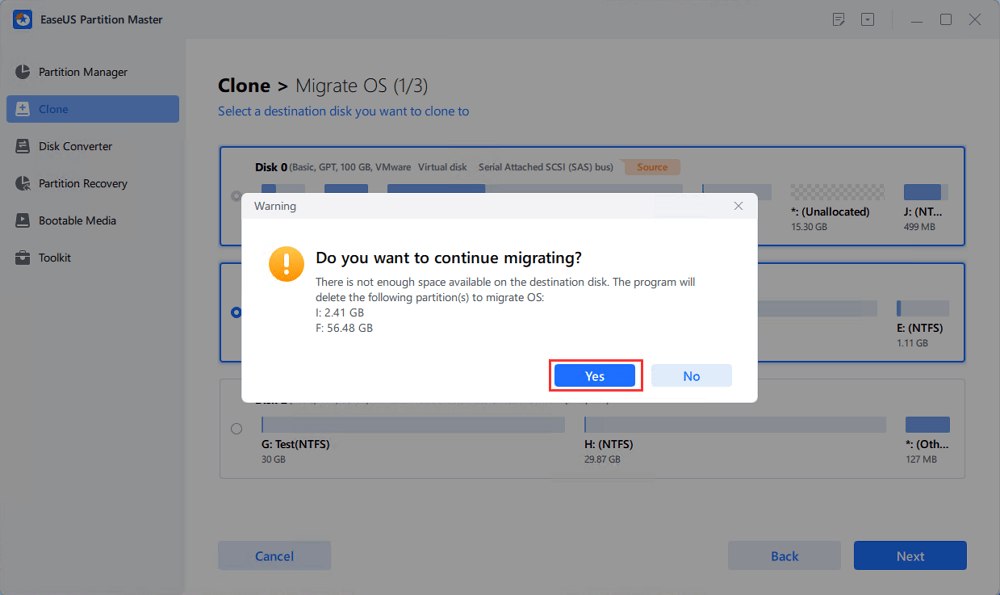 Step 4. Preview the layout of your target disk. You can also click the disk layout options to customize the layout of your target disk as you want. Then click "Start" to start migrating your OS to a new disk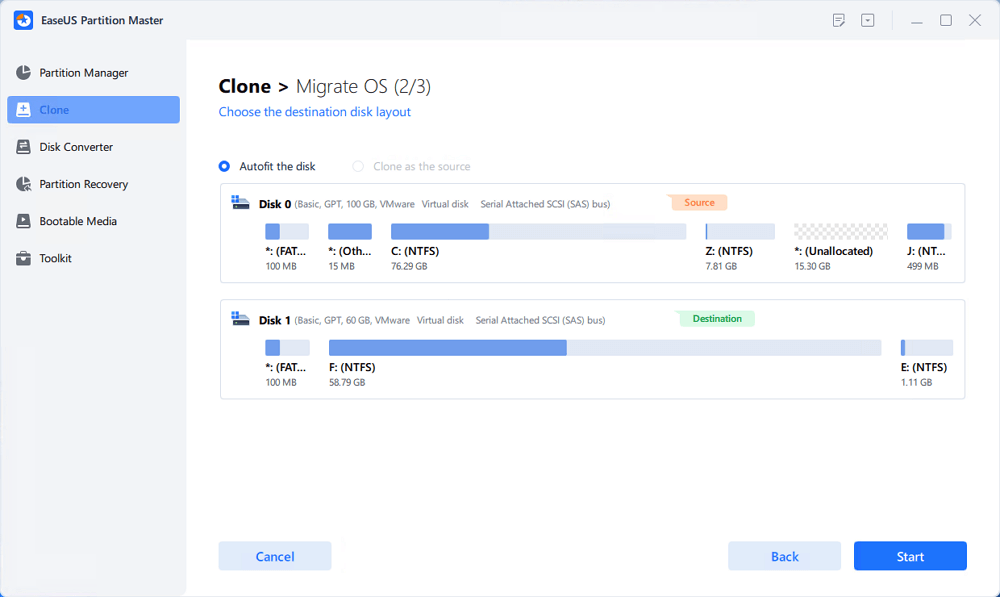 Alongside OS migration, the EaseUS partitioning tool also offers comprehensive hard drive management features, such as:
Clone disk
Resize/move partition to solve low disk space issues,
Create/delete/format partition, wipe data
disk/partition conversion, etc.
#2. Upgrade RAM
RAM stands for random access memory. If moving large files is very slow on your old PC, or the computer freezes/hangs when running multiple programs, you need to upgrade your RAM. Installing new or add more RAM is one of the easiest upgrades you can make.
You can check the RAM usage in Task Manager.
Press Ctrl+Alt+Delete keys, choose Task Manager. Then, click "Performance" and "Memory".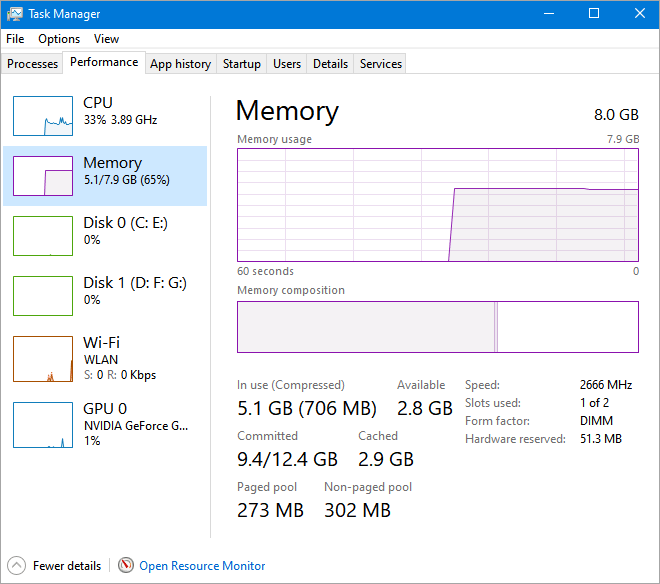 Increasing computer memory can increase the available memory capacity when the system is running, increase the speed of the computer, and enable the computer to run more programs at the same time.
Tips for upgrading RAM
There are a few things you should pay attention to when replacing and upgrading RAM on your old PC:
The speed of both new and old RAM sticks should be the same.
The old and new memory need the same brand, otherwise, it will easily lead to the blue screen of death.
Timing also should be the same.
Note the size supported by a single memory card slot.
#3. Upgrade Graphic Card
The purpose of the graphics card is to convert the display information required by the computer and provide a line scan signal to the display to control the display of the display. So a high-end graphics card can quickly provide signals to the display.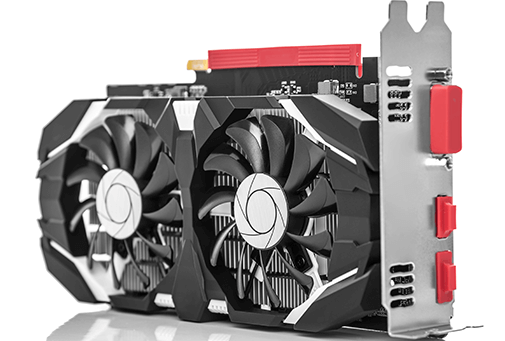 If you have frozen graphics or the screen is stuck frequently, consider upgrading your graphics card. Usually, the graphics card configuration of a general old computer is not good. Upgrading the graphics card can really improve your experience, specifically for game players.
How to upgrade graphics card
If you need to upgrade your graphics card to improve your gaming experience, you can check the game's specifications to find a suitable graphics card.
More Questions About Upgrading on PC
Check more information on upgrading on PC.
1. Can I upgrade the CPU without changing the motherboard?
Some users will suggest upgrading the motherboard or CPU to upgrade the PC, but this can be difficult. First, because a part of the computer CPU is directly welded to the motherboard, individuals can not replace it. Second, it is difficult to replace the CPU, and you need to check the compatibility of the CPU with other hardware.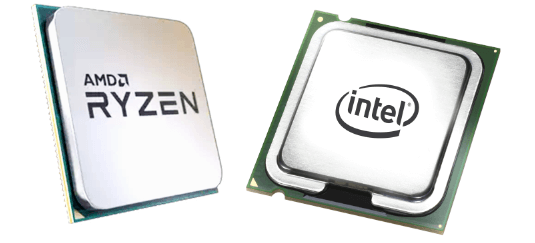 However, if you insist on upgrading your CPU, you need to make sure that your motherboard supports the CPU model and pay attention to the compatibility between the CPU and other hardware, such as memory compatibility.
NOTE: It is recommended that you back up important data before changing the CPU. Because some old systems, such as Win7 and previous systems, after replacing the CPU, there may be a driver problem causing the system to be unable to start.
2. How can I upgrade my PC for free?
Upgrading your PC through upgrading hardware requires a certain cost because you'll need to buy these components. If you want to improve and speed up your PC, take the following tips.
Uninstall unneeded programs
Upgrade drive drivers
Reinstall the system, but first back up important files
Clean the dust in the CPU fan, motherboard, and memory card slot
Optimize your PC by cleaning system files or junk files with a free disk clean tool
Step 1. Download and install EaseUS Partition Master Suite on your PC. Click to download PC Cleaner on panel.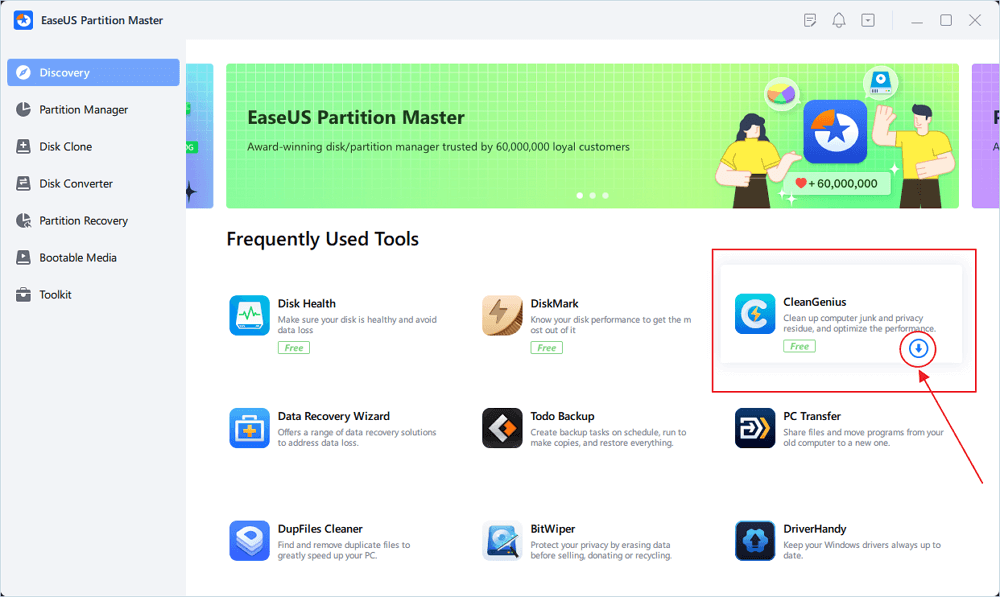 Step 2. Install EaseUS CleanGenius on your PC. To begin with, navigate to "Cleanup" and click "Scan."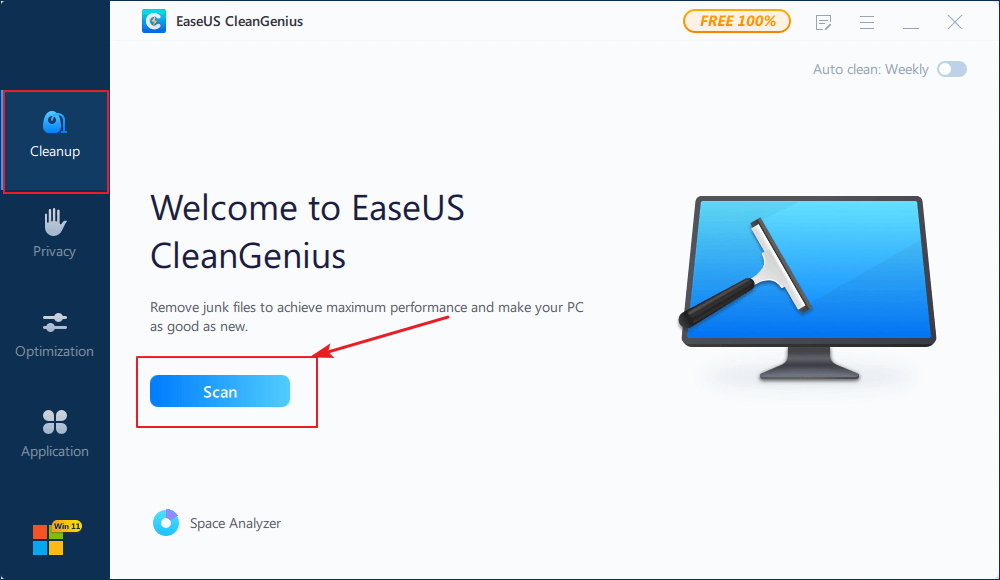 Step 3. EaseUS CleanGenius will start immediately to scan all the useless files, select system junk files and invalid entries, and click "Clean" over all your PC.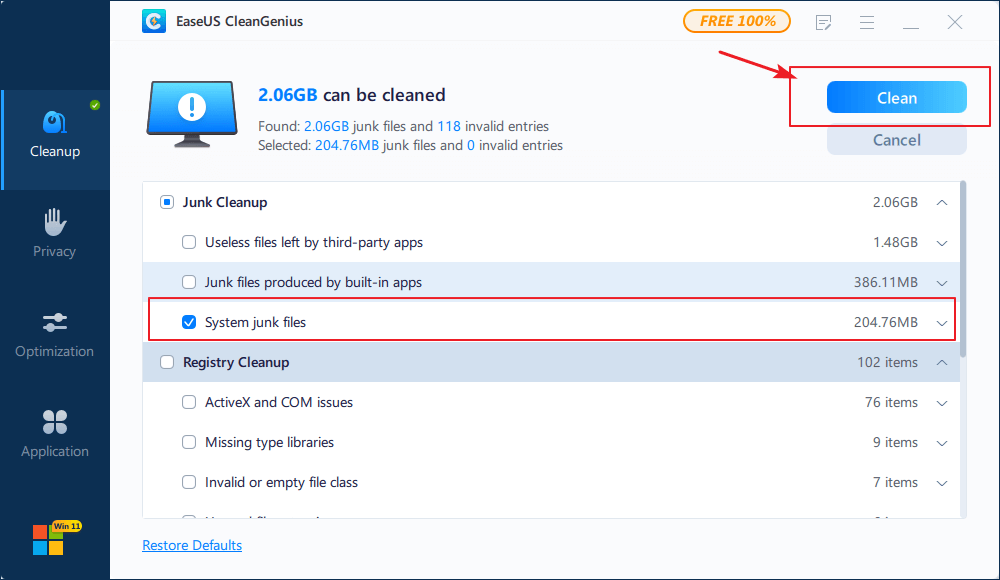 Step 4. Once completed, you can see clearly how many MBs or GBs of data are cleaned. Click "Done" to finish the process.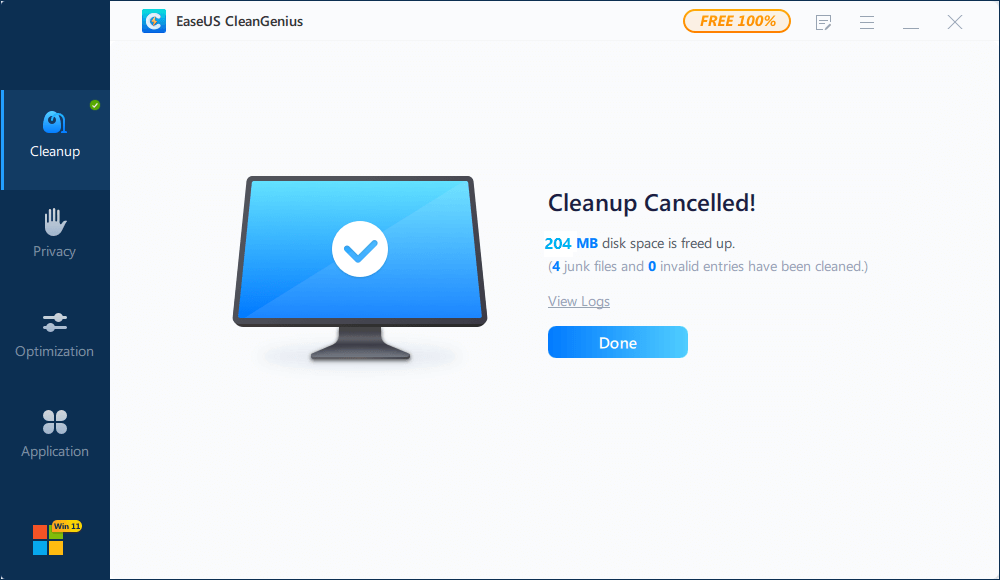 Final Verdicts
What should I upgrade on my PC? After reading this post, we believe that you have a certain understanding of this issue and know how to quickly upgrade your PC. You can make it mainly by upgrading your hard disk, RAM, and graphic card. 
You can also optimize your computer by learning ways to speed up Windows such as:
Change the power plan
Disable startup programs
Defragment and optimize drives
Use ReadyBoost to speed up Windows 10
Clean Up Disks
Install the latest Windows update
More practical ways...
About the Author
Updated by Tracy King 
Tracy joined in EaseUS in 2013 and has been working with EaseUS content team for over 7 years. Being enthusiastic in computing and technology, she writes tech how-to articles and share technical solutions about Windows & Mac data recovery, file/system backup and recovery, partition management and iOS/Android data recovery.

Cedric Grantham is one of the senior editors of EaseUS who lives and works in Chengdu, China. He mainly writes articles about data recovery tutorials on PC and Mac and how-to tips for partition management. He always keeps an eye on new releases and loves various electronic products.
Product Reviews
I love that the changes you make with EaseUS Partition Master Free aren't immediately applied to the disks. It makes it way easier to play out what will happen after you've made all the changes. I also think the overall look and feel of EaseUS Partition Master Free makes whatever you're doing with your computer's partitions easy.

 Read More

Partition Master Free can Resize, Move, Merge, Migrate, and Copy disks or partitions; convert to local, change label, defragment, check and explore partition; and much more. A premium upgrade adds free tech support and the ability to resize dynamic volumes.

 Read More

It won't hot image your drives or align them, but since it's coupled with a partition manager, it allows you do perform many tasks at once, instead of just cloning drives. You can move partitions around, resize them, defragment, and more, along with the other tools you'd expect from a cloning tool.

 Read More