Computer Games Take Too Long to Launch and Start
Does your computer take almost half an hour or hours to open your games? Are you frustrated by the slow boot problem on Windows 10/8/7? According to a survey, lots of users are struggling with this problem, especially laptop users. Why is the computer running so slow when users are trying to open the games or other programs? How to make the computer faster for playing games and fix the "games take forever to load pc" issue.
Relax! You'll learn the easy and helpful methods to fix the problem here. In this post, we will see what you could do to try and troubleshoot the problem where your Windows 10/8/7 games take too long to load and start. This post will be divided into two parts. First, troubleshoot the "computer slow to open games" issue and then make your computer run faster in every way.
How to fix the games slow to load:
Part 1. Solutions to Solve Computer Very Slow and Takes a Long Time to Load Games
It is indeed very frustrating when you try to open your games or other programs and the computer takes a very long time to load them. The first thing you can do is to close all programs running in the background.
Method 1. Close Programs Running in the Background
reboot the PC
Once you are back to Windows, press ctrl-alt-del.
From the "Close Program" window that opens, the only two items that should appear in this list are Explorer and Systray.
To temporarily disable all other programs, highlight the first item in the list and click end task.
Continue this process until you have closed all programs except Explorer and Systray.
Start the game again.
Method 2. Run Defrag
At the start search for Disk Defragmenter
Select Disk Defragmenter
Select the hard drive you wish to defrag and click Optimize.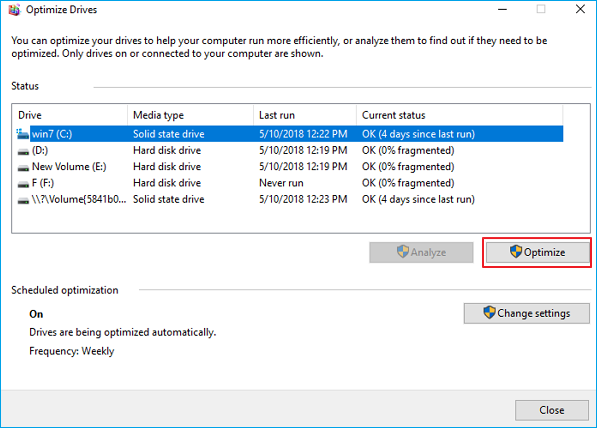 Method 3. Remove Files from the Temp Directory
Reboot the PC
Open This PC. Double-click C:\ and double-click the Windows Folder, then find and double-click the TEMP folder.
Remove all files from this folder.
Restart the Computer. Empty the Recycle bin and run the installation again.
Part 2. Speed up Your Computer in Every Way
If your computer is still running very slow to launch games or open games, it is a good idea to speed up your computer to solve this problem. We have two ways to speed up your slow computer. One is to clean Up junk files in Windows 10/8/7, and the other is to increase C drive space.
Solution 1. Clean Up junk files in Windows 10/8/7
Any cleanup program can help you delete junk and large files. If you want some detailed instructions to do this, you can refer to Clean Up junk files in Windows 10/8/7.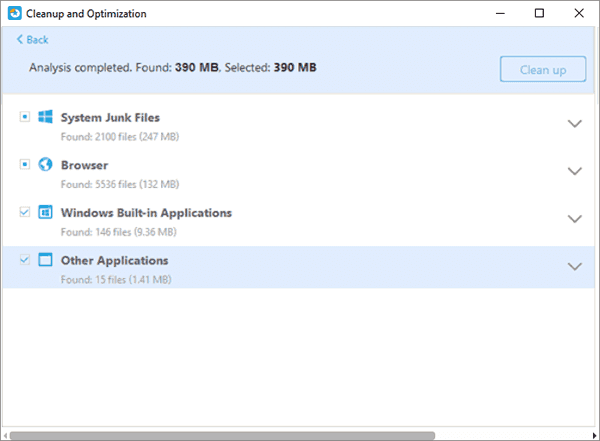 Solution 2. Increase C drive space
Most of us installed our programs on C drive, and C drive always seems out of space. Increasing C drive space and speed up your Windows seems urgent. Here we suggest partition freeware help you. Just follow the easy steps.
Step 1. Download and launch EaseUS Partition Master.
Step 2. Use "Resize/Move partition" to shrink partition the partition to make unallocated space for partition C:
Step 3. Increase C: drive with "Resize/Move partition" function.
Step 4. Click Apply.