Why Convert MBR to GPT (3 Reasons)
Users want to convert MBR to GPT for various reasons. Usually, people convert MBR to GPT due to three reasons: disk replacement, system upgrading, and personal willingness.
A GPT disk supports larger than 2TB volumes while MBR cannot. If your bigger MBR disk is larger than 2TB, you'll need to convert it to GPT. Then you can break the 2TB limitation to make full use of the disk.
You want to upgrade or install the OS
When installing or upgrading the operating system, you might be asked whether you want to use MBR or GPT partition table format.
If the motherboard on your computer supports UEFI, choose GPT. (If you have UEFI boot problem, fix it by following this guide - Fix UEFI Boot in Windows 10/8/7.)
If the motherboard uses the legacy BIOS system, choose MBR.
GPT does not have limitations that MBR suffers from. GPT can hold a nearly unlimited number of partition and there is no need to create an extended partition to make them work. As a result, most people would like to convert MBR to GPT. But the problem is how to convert MBR to GPT without data loss? Here, you can learn the way to convert to GPT easily and quickly.
The Best MBR to GPT Converter - EaseUS Partition Master Free
Windows Disk Management can change MBR to GPT disk for free, but it only supports to convert a non-partitioned hard disk. That is to say, you must delete all your partitions on the disk before the converting process, which will result in data loss. Windows Disk Management is not the best choice. You can use free third-party partition management software to convert a hard disk from MBR to GPT. EaseUS Partition Master Free is our recommendation.
This free program enables you to convert MBR disk to GPT disk without deleting the partitions. So, you can avoid data loss problem. This wonderful and considerate feature makes this program stand out all other partition management software. Besides, the quick partitioning capabilities allow you to resize disk space without data loss. This tool is useful for all computer users - home, business, and service providers.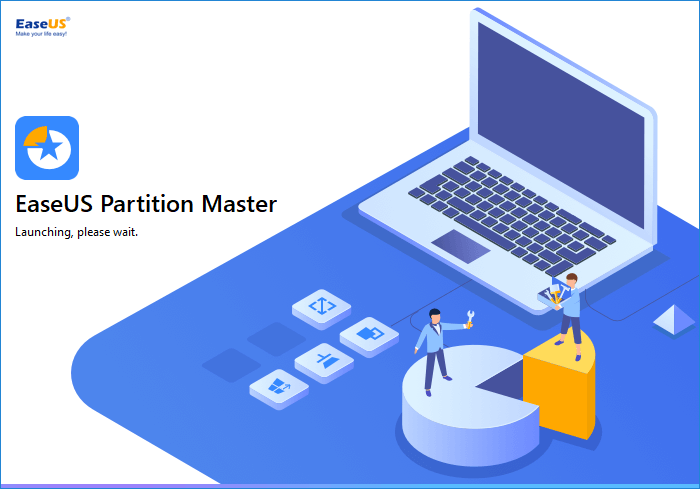 How to Free Convert MBR to GPT Without Data Loss
It only takes three steps to easily convert an MBR disk to GPT disk with EaseUS Partition Master Free. Read on and convert to GPT with this converter. By the way, This partition software also supports to convert GPT disk to MBR disk, you can try at any time you have a need.
Step 1: Download and launch EaseUS Partition Master on your Windows computer.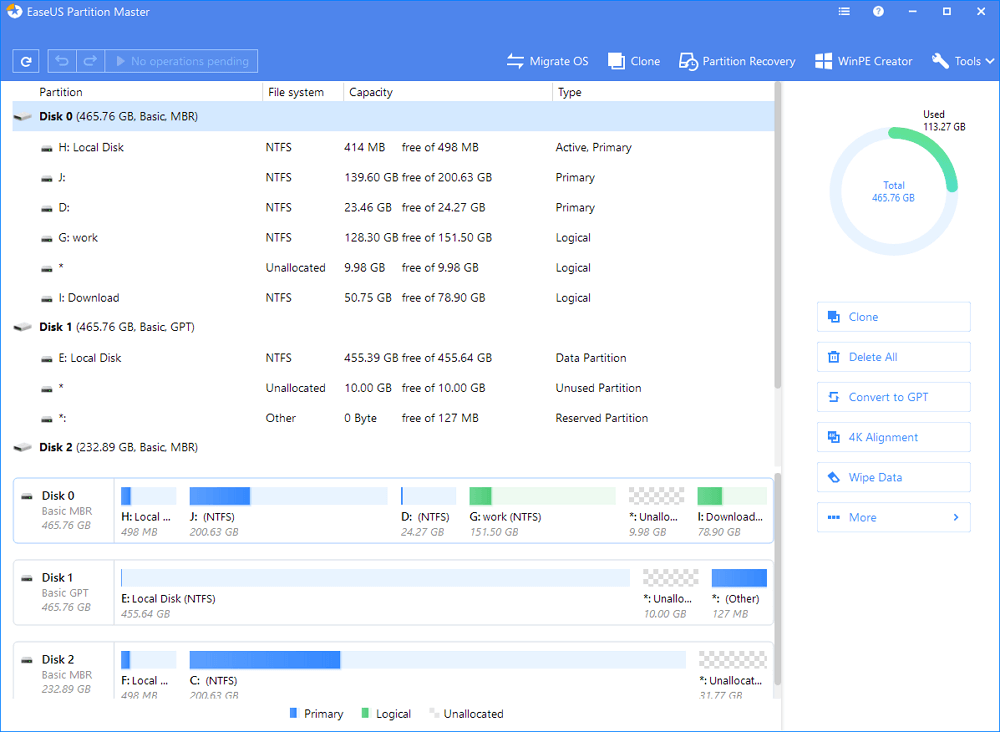 Step 2: Right-click the MBR disk that you want to convert and choose "Convert to GPT".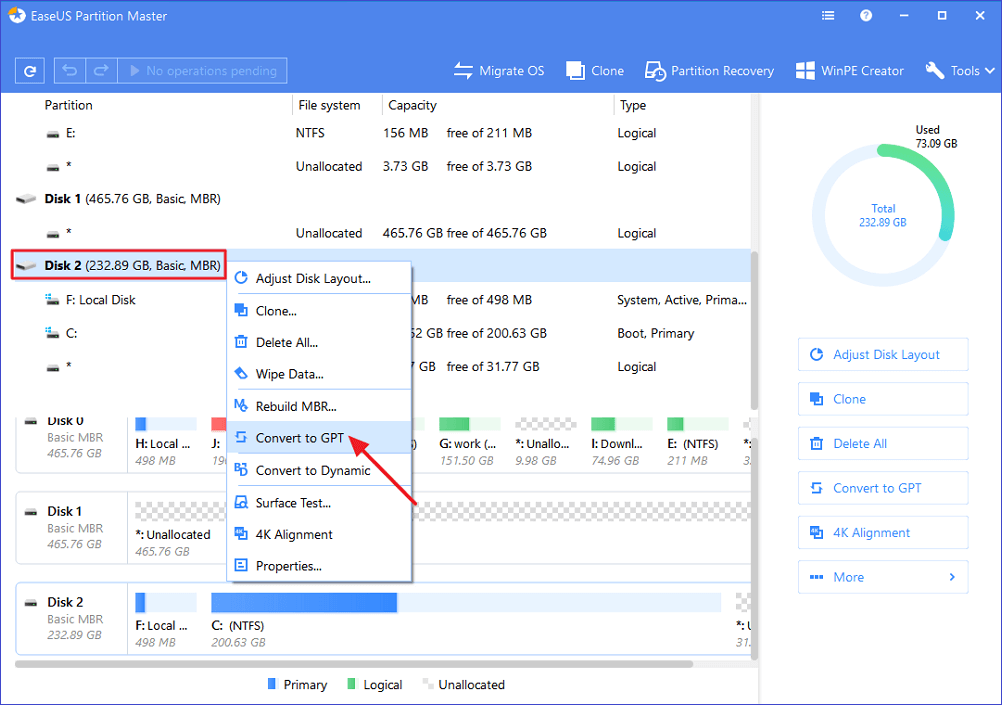 Step 3: After that, find and click the "Execute 1 Operation" button on the toolbar and choose "Apply" to start the conversion. You need to restart your device to enable this change.