
About the Author
Hot Topics in 2022
4 Tools to Low Level Format Disk in Windows 11
| Workable Solutions | Step-by-step Troubleshooting |
| --- | --- |
| Option 1. EaseUS Partition Manager | Step 1. Right-click the hard drive partition and choose the "Format" option; Step 2. In the new window, set the Partition label...Full steps |
| Option 2. HDDGURU | Step 1. Download HDD Guru from their official website and install it on your PC; Step 2. Start the HDD LLF program...Full steps |
| Option 3. USB Low-Level Format | Step 1. Download and install USB low-level format from their website; Step 2. Run it after installation and start...Full steps |
| Option 4. Diskpart | Step 1. Press Win+R, press enter after typing CMD; Step 2. Type diskpart in the command prompt and press enter...Full steps |
4 Tools to Low-Level Format Disk in Windows 11
You might be hearing the word low-level formatting for the first time. However, the professionals have used it for ages. Low-level formatting becomes the need of an hour in some instances when you have to erase the data permanently and allow nobody else to recover it. 
If you are selling your computer, mobile, or tablet and have some sensitive data, formatting it will only remove it from the sight and remain available for recovery. However, low-level formatting will make it vanish forever.
What Is Low-Level Format (LLF)?
Low-level formatting is the next step of a standard format. In a standard format, the data is just removed for sight, and you can recover it whenever you want using any recovery software like the EaseUS data recovery tool. However, if you want to destroy your data and allow nobody else to access or recover it, low-level formatting comes in handy in such cases.
Low-level formatting formats the disk drive first of all. Then, it packs the remaining space with zero values causing the data to be deleted forever. 
You can do low-level formatting on your HDD, SDD, USB, and other storage devices.
How to Low-Level Format Disk in Windows 11?
Option 1. Use EaseUS Partition Manager
If you want to save your data from any recovery risks, the EaseUS Partition Manager can help you. EaseUS Partition Manager is a top-of-the-line low-level formatting tool.
Step 1. Right-click the hard drive partition and choose the "Format" option.
Step 2. In the new window, set the Partition label, File system, and Cluster size for the partition, then click "OK".
Step 3. You can see a warning window, click "Yes" to continue.
Step 4. Click the "Execute 1 Task(s)" button, then click "Apply" to start formatting the hard drive partition.
Its main features are:
Automatic Low-Level Formatting: This easy-to-use and convenient tool can make actual sectors, cylinders, tracks, and control structures for your low-level formatting automatically.
Shifting of OS: The usage of this tool is not only limited to formatting. You can also shift your operating system from any storage device to the SSD. This shifting can speed up the boot and processing speed of the windows making your PC run smoother.
Other Partition Changes: Apart from formatting, you can also change the settings of your partitions. This tool can help you to create more partitions, manage their storage space, clone a partition, and do a disk speed test.
Easy to Use: Low-level formatting and other terms might seem like rocket science to some people. However, the EaseUS partition manager eases their trouble. This tool is extremely easy to use with a convenient user interface. Even if you are using this tool for the first time, you won't feel lost.
24/7 Assistance: In case you encounter some issues while using this tool, the EaseUS technical assistance team will be up for the service 24/7.
Option 2. Use HDDGURU
HDD LLF is among the most widely used and strongly rated applications for low-level hard disk format. This application encrypts the operation of zero-filling an SSD which involves re-initializing the drive to factory reset by sending a 0-byte value to every address on the disk drive. As a result, all sectors will be wiped, and all data collected will be permanently destroyed.
Here is how you can do it:
Step 1. Download HDD Guru from their official website and install it on your PC.
Step 2. Start the HDD LLF program on the Guru.
Step 3. Select the partition or drive you to want to low-level format and press the continue button.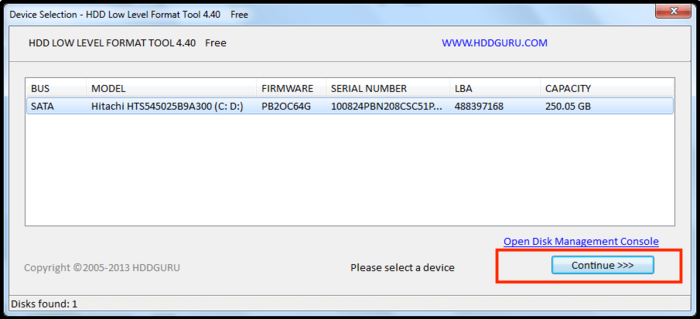 Step 4. Now, click on the low-level format tab in the middle and select format this device to start the formatting process.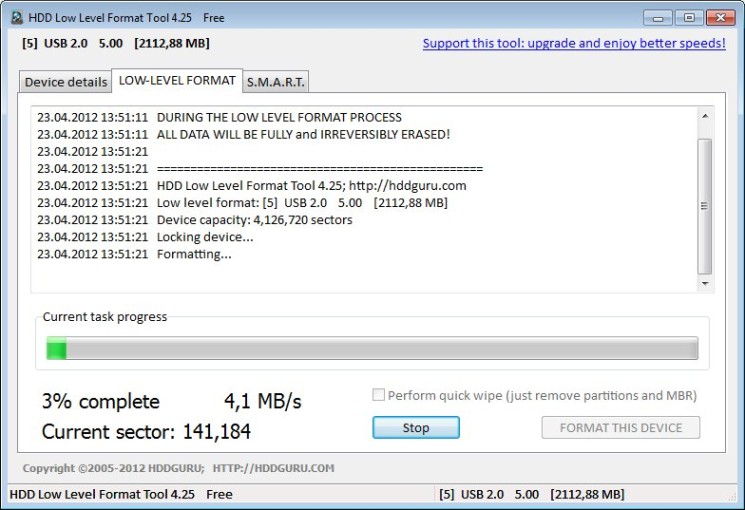 Let the application do its thing, and within some seconds, you will have your HDD, SSD, or USB drive low-level formatted.
Option 3. Use USB Low-Level Format
USB low-level format is also one of the easiest tools on the market to low-level format your HDD, SSD, or USB drives. Moreover, it is available for free. Here is how you can use it:
Step 1. Download and install USB low-level format from their website.
Step 2. Run it after installation and start selecting your specifics.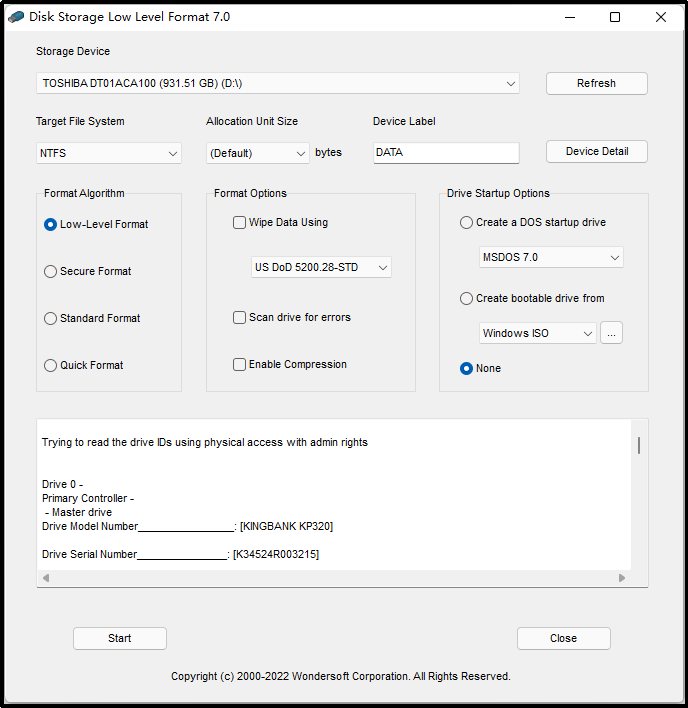 Step 3. Firstly, select the storage device you want in low-level format from the top.
Step 4. Then, select the formatting algorithm and press enter.
Your formatting will start, and you will have a clean and secure storage drive soon.
Option 4. Use Diskpart
If you know the computer software a little bit and do not want to install third-party software, DiskPart can be a good choice for you. Here is how you can use DiskPart to low-level format your drive:
Step 1. Press Win+R, and press enter after typing CMD.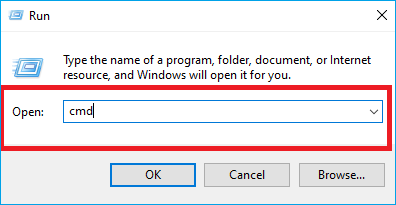 Step 2. Type diskpart in the command prompt and press enter.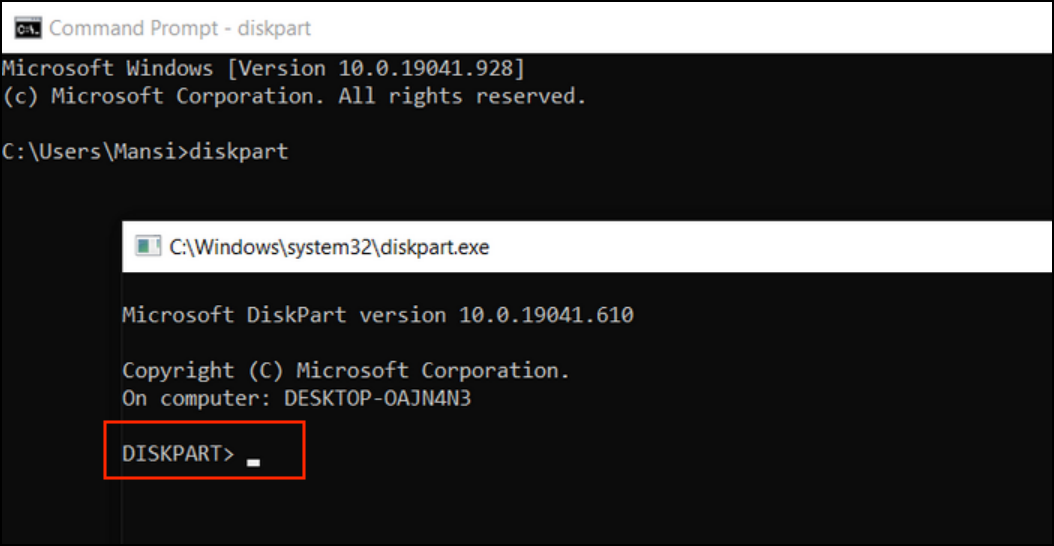 Step 3. On the next CMD window, type list disk and press Enter.
Step 4. You will then see a list of disks; select the disk you want to format.

Step 5. When the disk is selected, type clean all and press enter.
After entering all commands, sit back and relax because the process might take several minutes to complete. When the formatting process is completed, enter the following commands and press enter after each one:
create partition primary (Press Enter)
format fd=ntfs quick (Press Enter)
assign (Press Enter)
The whole process is completed.
Conclusion
Low-level formatting is an extremely useful and necessary need if you don't want anybody to recover and access your sensitive data. Lastly, if you want to be free of complexities, then use the EaseUS partition manager to do everything for you. It is the quickest, easiest, and most convenient method to execute low-level formatting.
Other than that, there are also some free tools available in the market. However, their utility is limited as opposed to the EaseUS partition manager.
Moreover, low-level formatting is a fully safe operation to run on your drive, and it won't cause any damage to your drive. Also, make sure not to format any important data.
About the Author

Roxanne is one of the main contributors to EaseUS and has created multiple posts on digital devices like PCs, Mobile phones, tablets, Mac, etc. She loves to share ideas with people of the same interest.
Product Reviews
I love that the changes you make with EaseUS Partition Master Free aren't immediately applied to the disks. It makes it way easier to play out what will happen after you've made all the changes. I also think the overall look and feel of EaseUS Partition Master Free makes whatever you're doing with your computer's partitions easy.

 Read More

Partition Master Free can Resize, Move, Merge, Migrate, and Copy disks or partitions; convert to local, change label, defragment, check and explore partition; and much more. A premium upgrade adds free tech support and the ability to resize dynamic volumes.

 Read More

It won't hot image your drives or align them, but since it's coupled with a partition manager, it allows you do perform many tasks at once, instead of just cloning drives. You can move partitions around, resize them, defragment, and more, along with the other tools you'd expect from a cloning tool.

 Read More