Video tutorial: how to use free Windows 7 partition manager
The best Windows 7 free partition manager software - EaseUS Partition Master Free Edition can be downloaded for free, performing some basic partition management tasks such as extending or shrinking partitions now. If you are a Windows 7, 8 or Windows 10 64 bit or 32-bit user, follow this video and manage the partitions now:
Steps to Use Free Partition Manager for Windows 7 64 bit
This free partition manager supports 32/64 bit Windows Operating System including Windows XP, Vista and Windows 7/8/10. Home users can perform complicated partition operations by using this powerful yet free partition manager to manage their hard disk. You can not only extend system partition (C: drive) but also resize other partitions by following the steps below:
Step 1: Locate the drive/partition
Step 2: Resize the partition
You can either shrink the selected partition or extend it.
To shrink the partition, simply use your mouse to drag one of its ends into unallocated space. Expand the "Advanced Settings" list, where you can see the exact disk space for each partition. Once done, click "OK".
Fig. 1 Unallocated space before the drive.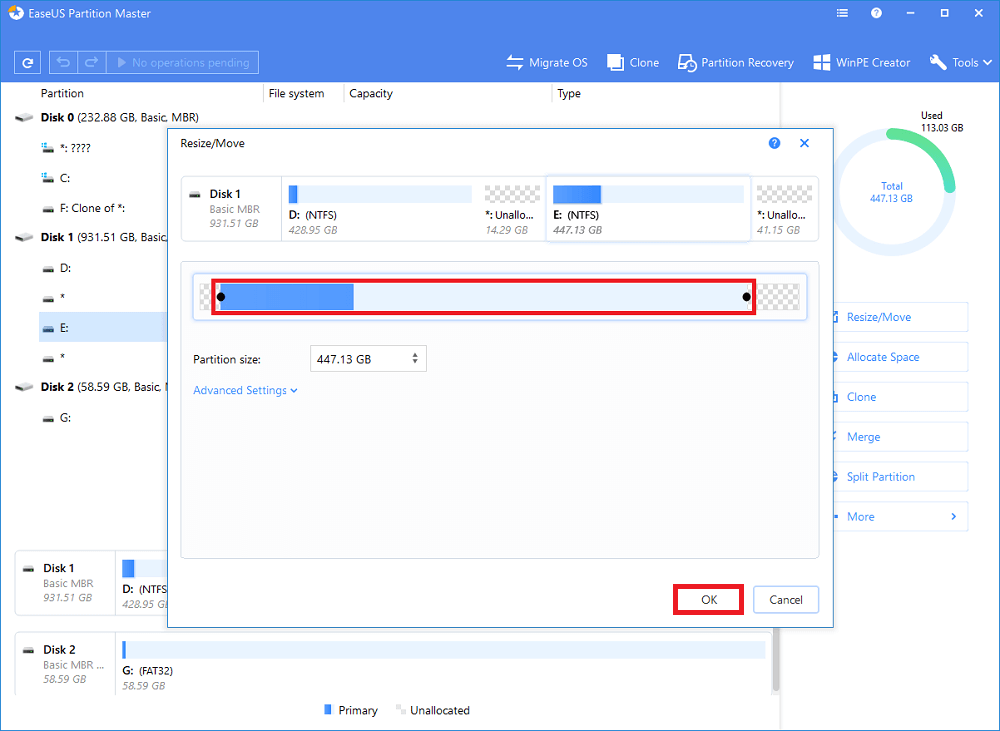 Fig. 2 Unallocated space after the drive.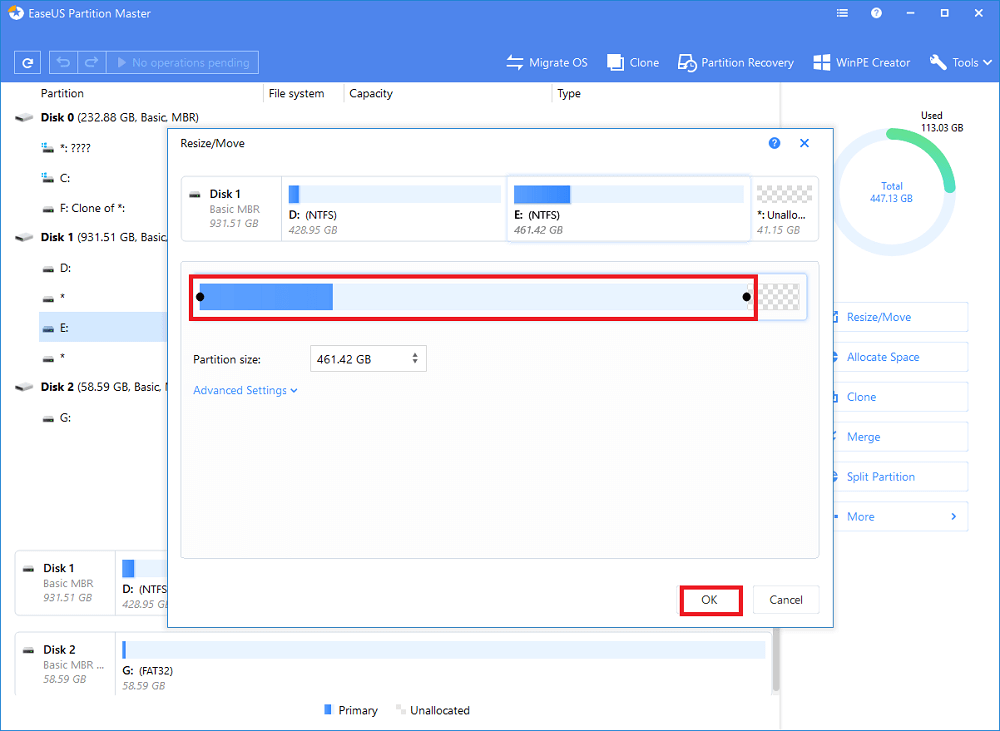 To extend the partition, make sure that there is unallocated space aside (if there isn't, follow the above steps to create some). In the same way, drag your mouse towards the unallocated space. Click "OK".
Fig. 3 Add unallocated space into the partition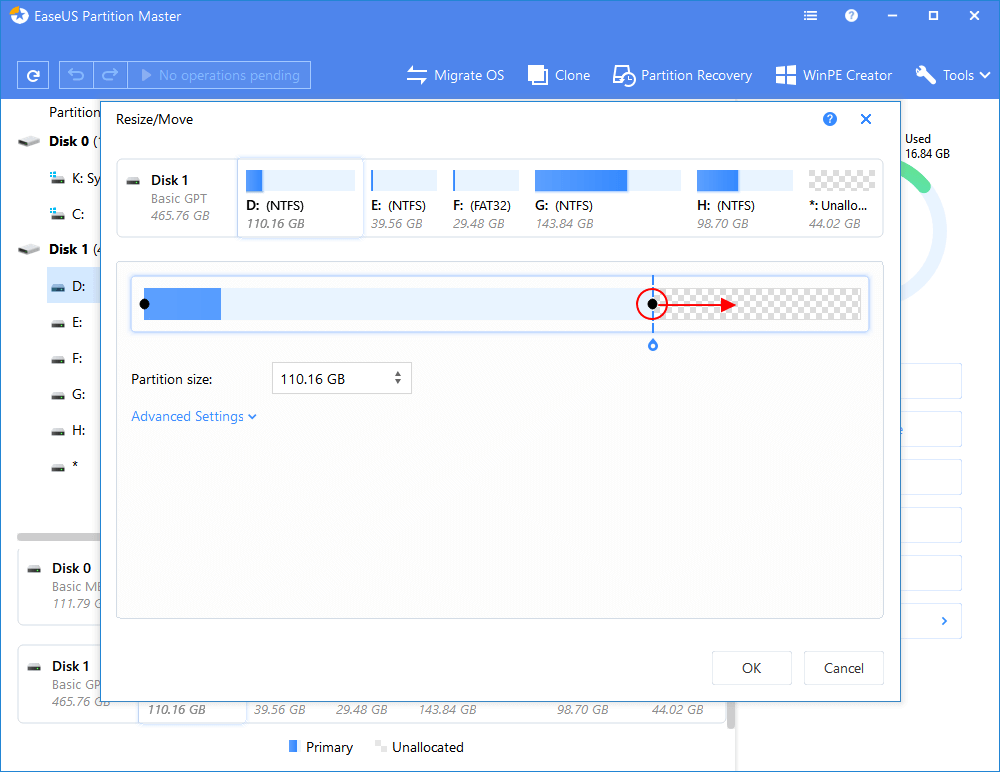 Step 3: Apply changes