
About the Author
Hot Topics in 2022
What Is The Best Way to Change SSD Cluster Size? Your Guide Is Here
Updated by
Cici
on Jan 12, 2023
Changing the cluster size of a disk is commonly known as switching the disk allocation unit size, which is a breeze. Our digital tools are ideal for business owners and home users who want to adjust the size of their clusters. So, what is cluster size? What are the numerous disc formats, and how does our software make cluster size modification stress-free and easy?
What is Cluster Size?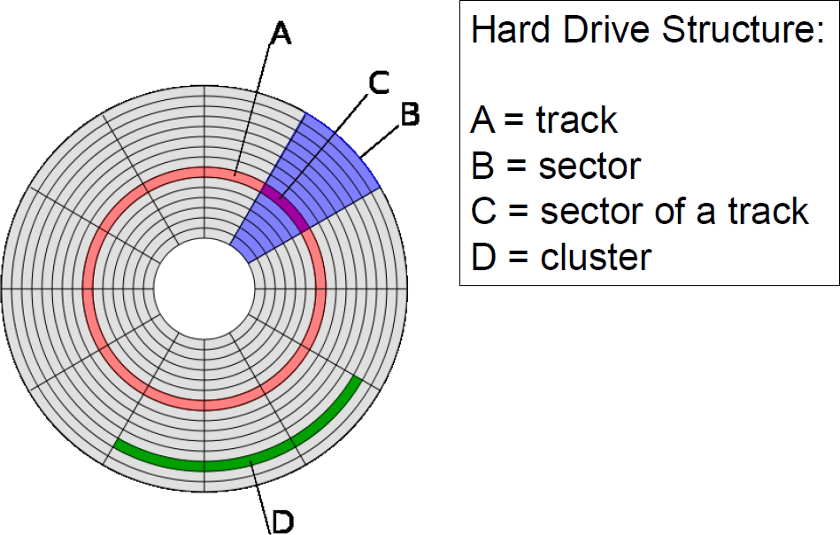 You must select a cluster size when formatting a solid-state drive (SSD), hard disc drive (HDD), SD card, thumb drive, or any other storage device. The "Allocation Unit Size" feature allows you to change the size of a storage device's cluster. How your file systems structure your storage device is determined by the cluster size. The least amount of storage space that a single file can utilize during its generation and storage is determined by the cluster size.
The cluster size you select determines how much RAM is available to store and hold one file. The file is subsequently split up and saved on the storage device in many portions. Files that do not fit inside an even multiple of your chosen cluster size take up extra storage space, which is calculated by rounding up to the next even multiple.
A Cluster Size Examples on SSD
If you save a 512-byte file on a partition with a 512-byte cluster size, the file will take up 512 bytes of storage space. Good so far?
When a 525-byte file is stored on a storage device with a 512-byte cluster size, the file takes up 1024 bytes of storage space. Because the partition is assigning the next multiple (1024) of its 512-byte cluster size to hold your file, it takes up more than 525 bytes of storage space.
However, for now, the cluster size of a disk is more than 512, it has more units as shown here: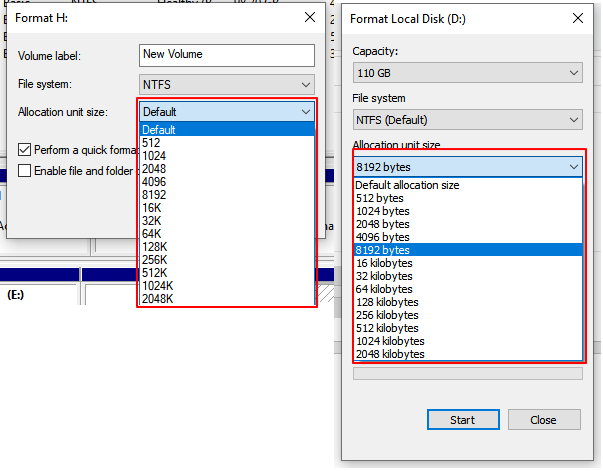 How to Change SSD Cluster Size?
For Windows, various file system formats determine how your data are organized. NTFS, FAT32, and exFAT are the three file systems available in Windows. And each file system file requires different cluster sizes. So the best way to change an SSD disk cluster size is to change its file system. 
Cluster Size of Different Partition Formats
Let's check the cluster size of different partition formats first:
Partition Format
Cluster Size
NTFS

Default allocation size
512 bytes
1024 bytes
2048 bytes
4096 bytes
16 kilobytes
32 kilobytes
64 kilobytes
128 kilobytes
256 kilobytes
512 kilobytes
1024 kilobytes
2048 kilobytes

FAT32

Default allocation size
1024 bytes
2048 bytes
4096 bytes
16 kilobytes
32 kilobytes

exFAT

Default allocation size
2048 bytes
4096 bytes
16 kilobytes
32 kilobytes
64 kilobytes
128 kilobytes
256 kilobytes
512 kilobytes
1024 kilobytes
2048 kilobytes
4096 kilobytes
8192 kilobytes
16384 kilobytes
32768 kilobytes
Note that Windows only supports FAT32 and NTFS file system formats. Therefore, if it's an internal SSD disk, you can only select NTFS or FAT32 as its format to switch its cluster. So how to change the cluster size of your SSD? Check the next part, you'll get two solutions that help to switch disk cluster size.
Recommended Cluster Size of SSD: Note that the larger unite size can lead to more writes over time, causing more wear and tear on SSD, which is not good for its lifespan. SO the recommended cluster size for SSD should be the default: 4K. 
Method 1. Let EaseUS Partition Master Help
At EaseUS, we create technologies that make changing the partition size, cluster size, and recovery procedure on your storage device simple, upfront, and stress-free by using our partition manager software - EaseUS Partition Master. We give lightning-fast support and coaching. We even offer a free version for help. 
You may now download this software and follow the following guidelines to optimize the SSD cluster size to 4K on your own. 
Step 1. Right-click the partition that you need to change its cluster size, select "Advanced" and click "Change Cluster Size".
Step 2. Click the size list below the New size section, and select a desired cluster size you want to adjust for the disk partition, click "OK".
Step 3. Click "Execute 1 Task(s)" and click "Apply" to confirm the operation.
Method 2. Run Disk Management to Change Cluster Size
The other method that you can try is to run Windows Disk Management and run the format operation so as to switch the cluster size for your SSD. Also, don't format to backup data in advance.
Here are the steps:
Step 1. Right-click Windows icon and click "Search", type create and format hard disk partition, and click to open Disk Management.
Step 2. On Disk Management, right-click on the partition in SSD disk and select "Format Volume".
Step 3. Set a new format for the SSD volume (be it FAT32 or NTFS), and then set the cluster size as 4K, click "OK".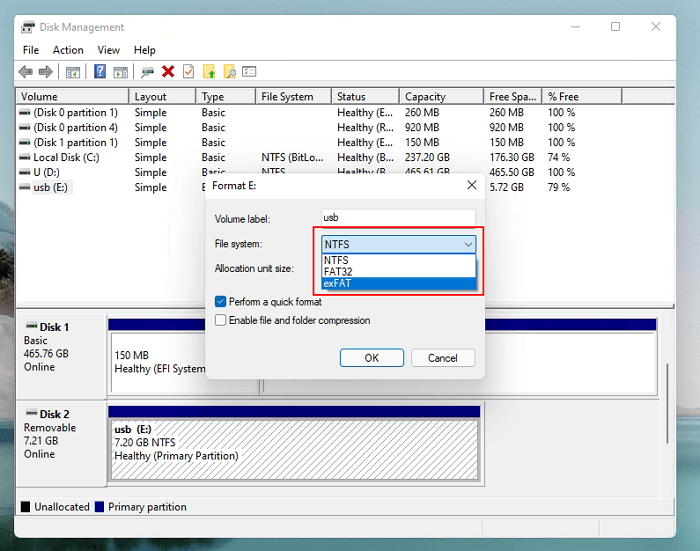 Wait for the process to complete.
Notes: When you complete the formatting, changing the cluster size of SSD, you can now restore the backup of files back to the SSD disk.
Changing SSD Cluster Size, Which Is Better? 4K Alignment or Formatting?
Note that on this page, we provided two ways that help you to adjust the SSD cluster size by using EaseUS Partition Master or applying disk management formatting.
 But which one is better? For a no-data-loss solution, we suggest you pick EaseUS Partition Master for help. Its 4K alignment feature makes the process of adjusting SSD cluster size easy and funny. You just need to click the command button, the rest jobs will all be done by this tool. 
About the Author

Updated by Cici
Cici has accepted the systematic training on computers at EaseUS. Now she has a detailed understanding of common computer issues, as well as computer backups and disk formatting management solutions.
Written by Tracy King 
Tracy joined in EaseUS in 2013 and has been working with EaseUS content team for over 9 years. Being enthusiastic in computing and technology, she writes tech how-to articles and share technical solutions about Windows & Mac data recovery, file/system backup and recovery, partition management, data transfer, Windows update issues, etc.
Product Reviews
I love that the changes you make with EaseUS Partition Master Free aren't immediately applied to the disks. It makes it way easier to play out what will happen after you've made all the changes. I also think the overall look and feel of EaseUS Partition Master Free makes whatever you're doing with your computer's partitions easy.

 Read More

Partition Master Free can Resize, Move, Merge, Migrate, and Copy disks or partitions; convert to local, change label, defragment, check and explore partition; and much more. A premium upgrade adds free tech support and the ability to resize dynamic volumes.

 Read More

It won't hot image your drives or align them, but since it's coupled with a partition manager, it allows you do perform many tasks at once, instead of just cloning drives. You can move partitions around, resize them, defragment, and more, along with the other tools you'd expect from a cloning tool.

 Read More