Is there any way that I can effectively recover overwritten files
Is there any way to get my pictures back that were overwritten? I have a Canon camera and have about 500 pictures saved on it. But today when I attempted to copy those pictures from the inside memory card to my Windows 10 computer, I found that the photos were missing. I remember that one of my friends borrowed the camera for a family vacation. Maybe she took too many pictures and, as a result, my camera ran out of space. So is it possible that her pictures overwrote mine?
Now I really want to recover my pictures but I have zero experience of photo recovery. How can I do this? Many friends and colleagues told me that it's impossible to recover overwritten files. It's really annoying! Perhaps, some of you might know a third-party memory card recovery software that can help?
3 possible ways to recover overwritten files in Windows 10/8/7
As you can see, there are really many users are asking for help on how to recover overwritten files. To fix this issue, here below we will introduce three possible overwritten data recovery solutions. All of them work with Word, Excel, PPT documents as well as many other types of files.
Method 1. Have a try with System Restore
Method 2. Have a try with the Previous Version
Method 3. Have a try with file recovery software
Method 1. Recover overwritten files using System Restore
Restoring your system to the last backup point using System Restore is the easiest and most efficient way to recover overwritten files. Here are the steps:
1. Initiate the search for "system restore".
2. Click on the result.
3. Choose the date before the infection appearance.
4. Follow the on-screen instructions to recover overwritten files.
Method 2. Retrieve overwritten files from the Previous Version
Previous Versions is a backup and recovery feature in Windows that can be used to restore deleted, formatted, modified, damaged or lost files and folders. You might be able to restore overwritten files from the Previous Version if you are lucky enough! Here's how to do it:
1. Right-click the file and choose "Properties".
2. Open the "Previous Version" tab.
3. Select the latest version and click "Copy".
4. Click "Restore" to get back overwritten files.
Method 3. Have a try to Recover overwritten files with EaseUS file recovery program
It is not easy to recover overwritten files. This data recovery software mentioned below is only for a try. It is not guaranteed that overwritten files can always be retrieved. Therefore, please first download the free version for a try first. If it doesn't find what you want, I am afraid this tool can not help you.
Step 1. Select a location to start finding data
Launch EaseUS Data Recovery Wizard, please select a location where you lose your data and start to scan, like Desktop, Libraries, hard drive, external storage devices or lost partitions.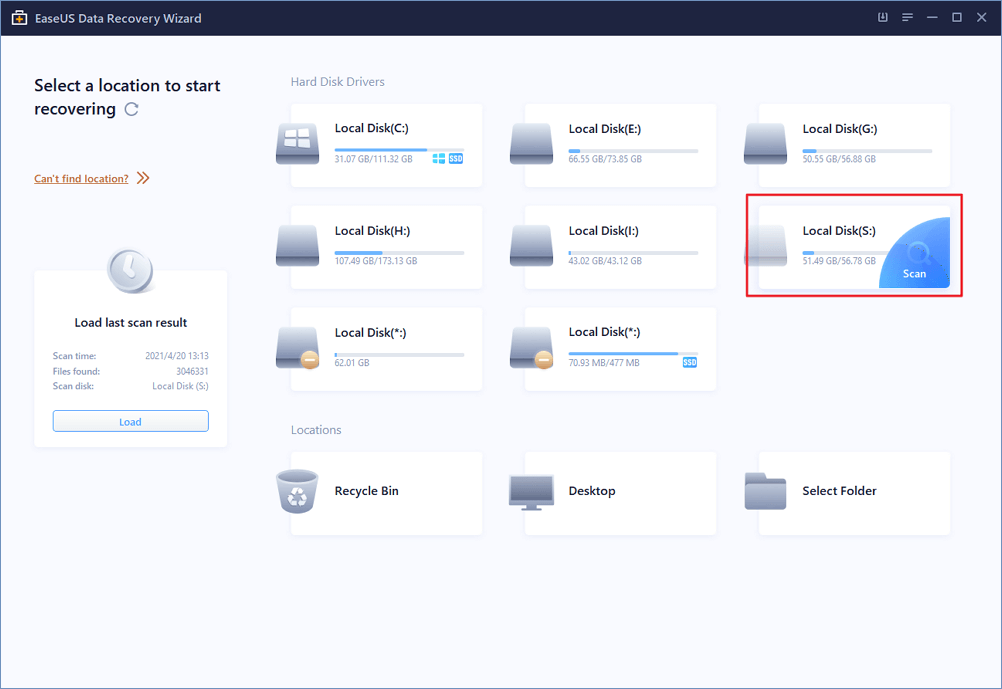 Step 2. Scan your partition
Click the "Scan" button and the software begins to scan your partition to find as much lost data as possible.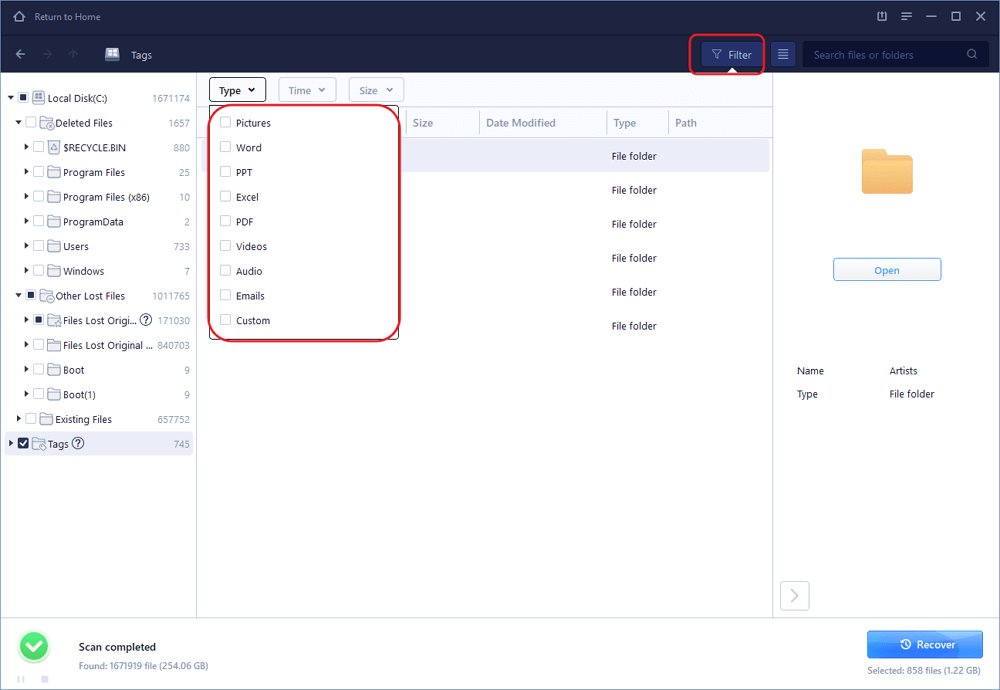 Tips for finding wanted data
Extra Files: find files that lost names or paths
Filter: a quick way to your wanted files
Search: e.g. file name/file extension
Step 3. Preview and recover lost files
EaseUS Data Recovery Wizard allows you to preview specific recoverable files. After the preview or file filtering, you can target the tracked files and press the "Recover" button to get everything you want back.