| Workable Solutions | Step-by-step Troubleshooting |
| --- | --- |
| 1. Is It Necessary to Upgrade an SSD | An SSD is a type of storage device that holds digital data. It's similar to a hard drive, but...Full steps |
| 2. Things to Do Before SSD Upgrade | Before you upgrade an SSD, there are a few things you should do before you upgrade...Full steps |
| 3. Trusted SSD Upgrade Software | Upgrading an SSD is a process that requires us to be very cautious because it is easy to...Full steps |
| 4. Steps to Use EaseUS Disk Copy | After learning the basic characteristics and advantages, let's see how to upgrade an SSD...Full steps |
Is It Necessary to Upgrade an SSD
An SSD is a type of storage device that holds digital data. It's similar to a hard drive, but instead of using spinning disks to store data, it uses non-moving flash memory. This makes SSDs much faster than hard drives and also more durable since there are no moving parts.
But is it worth upgrading your existing SSD? Now we'll explore the benefits of upgrading an SSD and help you decide if it's the right move for you.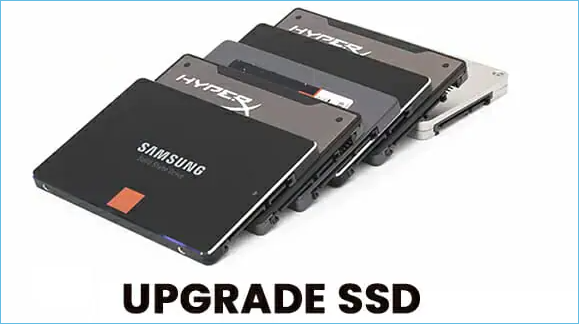 The advantages of upgrading an SSD
The computer will boot up and run faster.
Programs will load quicker, and files will transfer faster.
The computer will run cooler and you'll get better battery life.
Keep your data safe and sound since the PC is less likely to fail.
So, is it necessary to upgrade an SSD? If you're looking for a speed boost and reliability, then upgrading the SSD is a great idea.
Important Things You Should Do Before SSD Upgrade
Before you upgrade an SSD, there are a few things you should do before you upgrade. By taking the following factors into account, you can ensure a smooth and successful SSD upgrade.
Back up your data: SSDs are faster than traditional hard drives, but they're also more susceptible to failure. If you don't have a backup, you could lose important files.
Defragment your hard drive: When you upgrade to an SSD, all of your data will be copied over. If your hard drive is fragmented, it will take longer to copy the data and the SSD may not perform as advertised.
Check for driver updates: SSDs use a different type of controller than traditional hard drives, so you'll need to make sure your drivers are up to date.
Trusted SSD Upgrade Software with High Excellence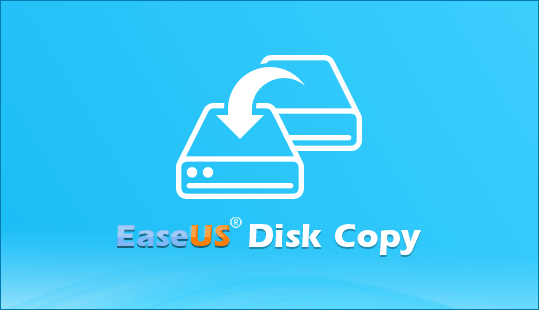 Upgrading an SSD is a process that requires us to be very cautious because it is easy to encounter a data loss problem if you are not very familiar with the procedure. So, is there any trusted software that works well for upgrading an SSD? The answer is yes. EaseUS Disk Copy is a powerful and easy-to-use disk upgrade software that can 100% copy everything from your old hard drive to a new SSD within Windows 11/10/8/7.
Now let's learn more about the key features and benefits of this professional SSD upgrade software.
Key features of EaseUS Disk Copy:
Highlights of EaseUS Disk Copy:
Easy to install and implement.
Suitable for both commercial and non-commercial use.
Free trial before purchasing this software.
One-time purchase for lifetime use.
Excellent and stable disk upgrading performance.

Top 5 | Best SSD Cloning Software of 2022
Short for Solid-State Drives, SSDs are a new generation of computer data storage devices using flash-based memory, making them faster than other traditional mechanical hard drives.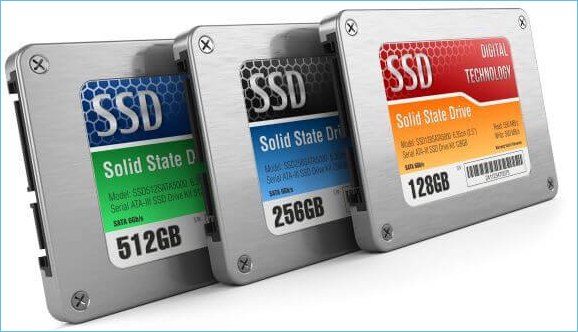 Upgrade Your SSD with EaseUS Disk Copy
After learning the basic characteristics and advantages, let's see how to upgrade an SSD using EaseUS Disk Copy step-by-step.
(Important Note: Make sure that your SSD is properly installed on your computer before upgrading. And please back up important data in advance, since this process will erase everything on the target disk.)
After you have installed and launched EaseUS Disk Copy on your computer, please follow the steps below to upgrade your SSD.
Step 1: Choose "Disk mode" and select the smaller hard drive as the source disk.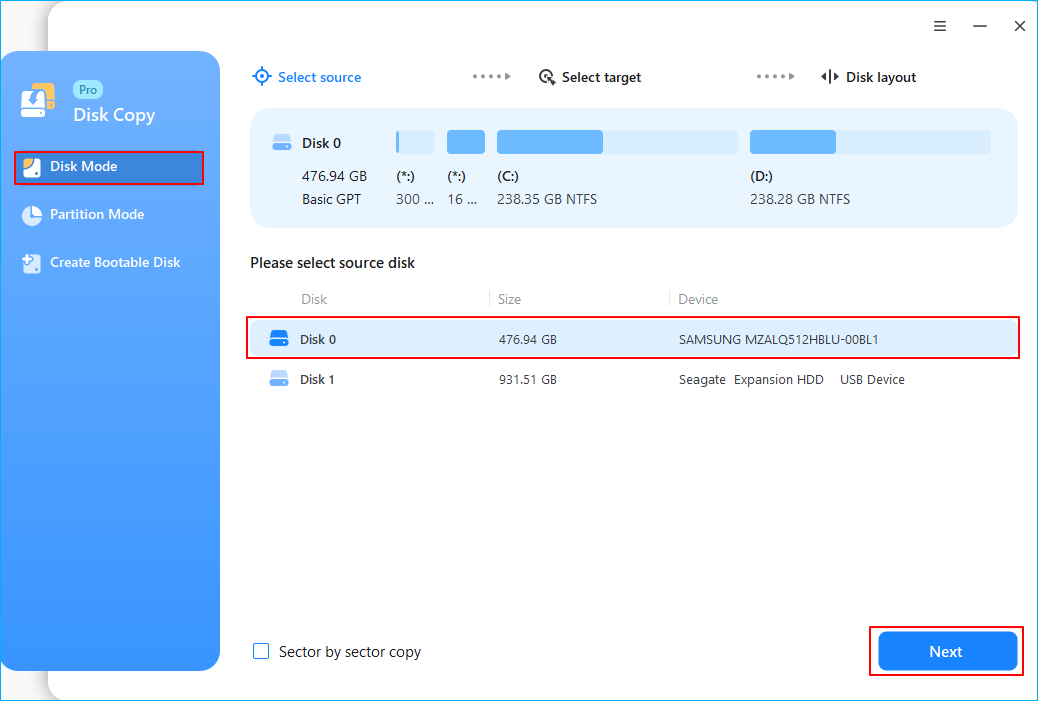 Step 2: Choose the bigger hard drive to save the data and then click "Next".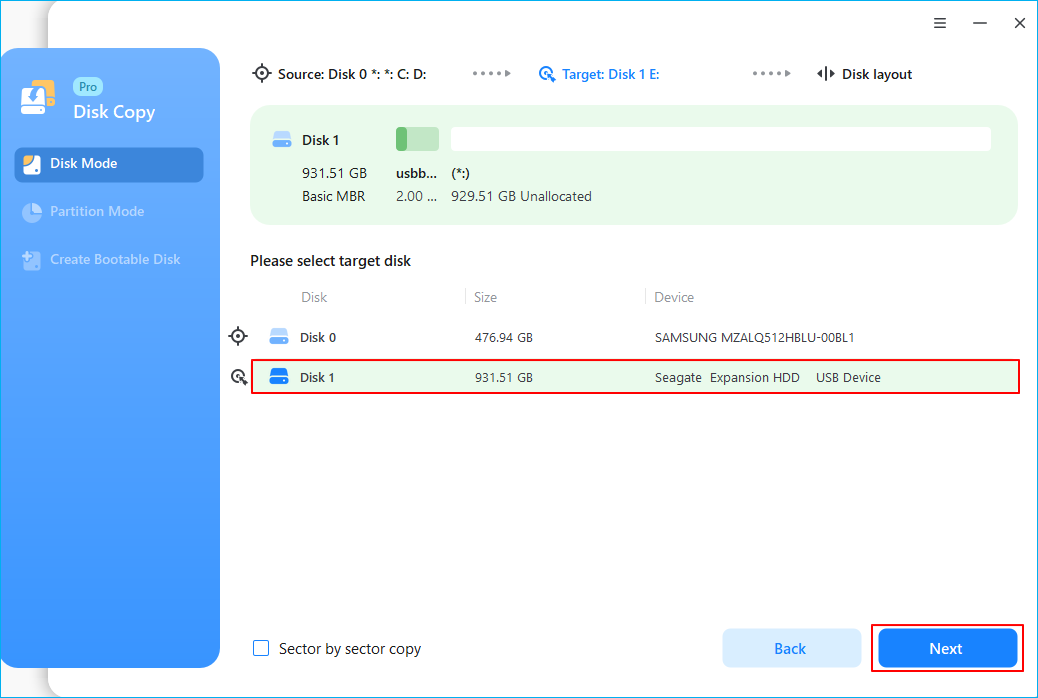 Step 3: A warning message tells you that the data on the destination disk will be overwritten. Click "OK" to continue if you do not have important data on the destination disk.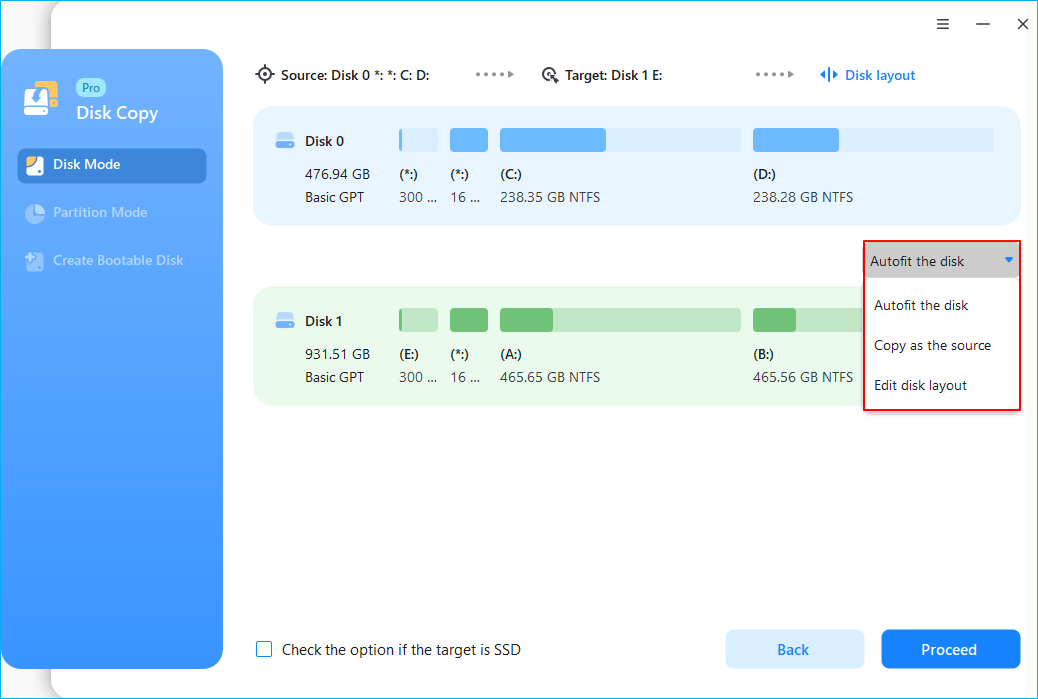 Step 4: Edit the disk layout and then click "Proceed" to continue.
"Autofit the disk" resize the layout on destination disk according to the size of it to make the disk as the best status.
"Copy as the source" doesn't change anything on destination disk and the layout is same as source disk.
"Edit disk layout" allows you to manually resize/move partition layout on this destination disk.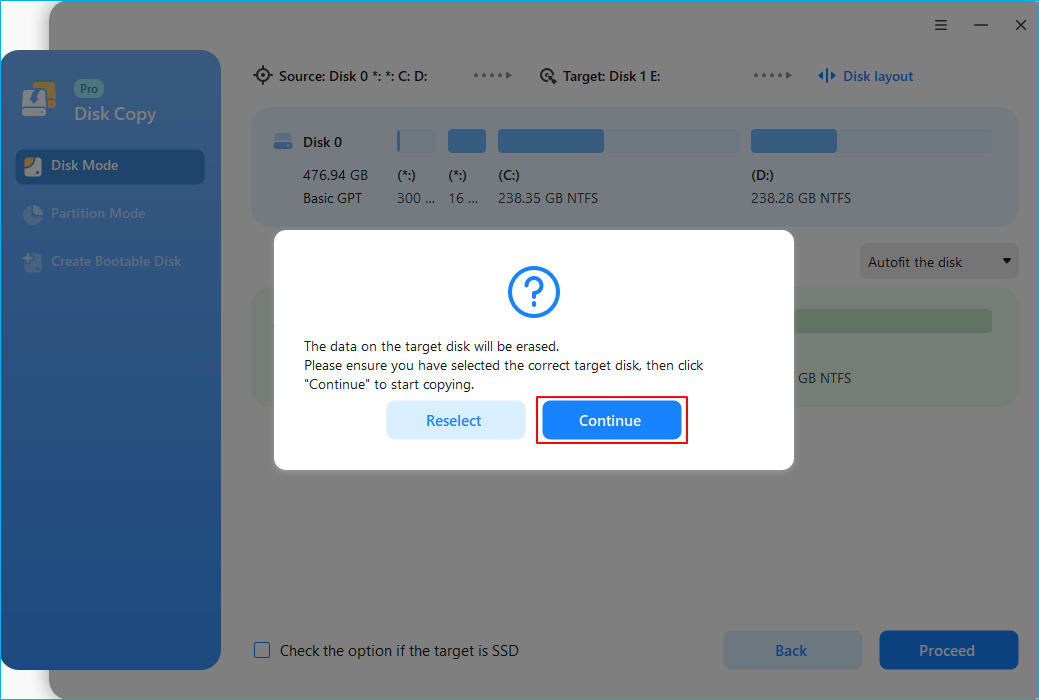 Step 5: Wait for the process to complete.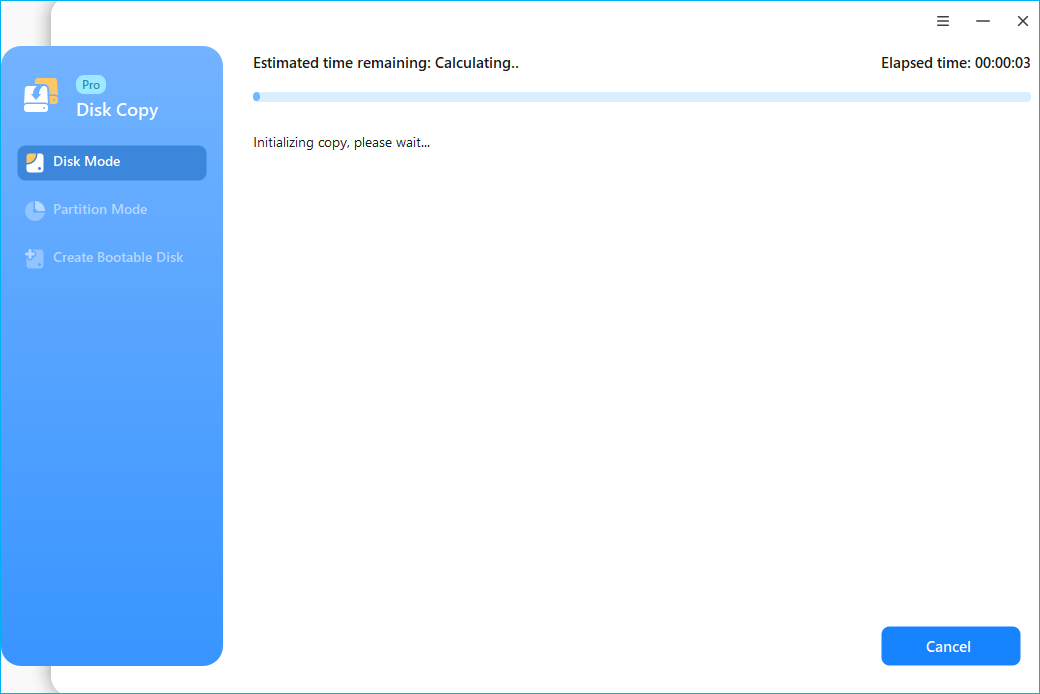 After the upgrading process is completed, you can restart your computer and enjoy the better performance of your new SSD. And don't forget to install Windows OS on it if there's no operating system installed on your SSD yet.
If you still have any difficulty upgrading an SSD, please feel free to contact us at any time. Our technical team will give you the most professional advice immediately.
Conclusion
Considering the benefits of an SSD upgrade, it may be necessary for you to upgrade one when you find that your PC runs super slowly and the storage capacity is not enough for you to use. Since it is a process that needs to be very cautious about, it is recommended that you use a reliable and professional tool to do this.
EaseUS Disk Copy. In addition, you are allowed to contact the technical team for a professional guide at any time you have come across a problem. So why not give it a try now?
EaseUS Disk Copy
Clone an old disk to a new one
Clone a small disk to a large one
Clone HDD to SSD
TRY IT NOW
Video Tutorial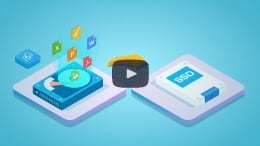 How to Clone HDD to SSD on Windows 10/8/7