Simple delete and Shift delete
When any file is deleted from a computer, it can be deleted in two ways as follows:
1. Simple delete files by pressing the DEL key. In this mode, files are moved to the Recycle Bin. In this case, if you want to recover the deleted files and folders, please open the Recycle Bin and recover deleted files.
2. Using the advanced technology to delete the file by pressing Shift + DEL Key. When using this command, the files and folders cannot be accessed by users anymore. In this case, no option in Windows is available to recover the permanently deleted folders or files.
In this situation, a third-party data recovery software is the best solution to recover Shift deleted files in Windows 10 or other Windows versions.
Is Shift deleted file recovery possible?
When users perform shift + delete method to removed files, it is also bypassing the recycle bin. At this stage, Windows Operating System does not provide any option to restore deleted files and folders from storage media devices. The file can no longer be recovered by the Windows Operating System. But actually, the content of the file remains on the drive, relatively intact, until the section of the drive it occupies is overwritten by another file. So, You just need a data recovery software to show the files hidden by pressing Shift + Delete key. A powerful and easy-to-use one which makes the Shift deleted file recovery easier will be the best choice.
Recover Shift deleted files with EaseUS Data Recovery Wizard
When it comes t the best shift deleted file recovery software, we would like to say EaseUS disk data recovery. First, it has powerful data recovery technology that can deep scan your entire hard disk to find and restore all your files deleted by Shift + Delete or data no longer in the Recycle Bin. Multiple types of files like Word, Excel, PowerPoint, emails, photos, music, video are all recoverable. And second, it has a wizard-like interface that can help users complete the whole Shift deleted file recovery process in simple steps by themselves.
EaseUS Shift deleted file recovery software Key Features:
Recover permanently deleted files in Windows 8 and other Windows versions after shift deleted or emptying the recycle bin.
File recovery from Missing or Lost folders.
Recognize and preserve long file names when restoring files & folders.
Multi-Disk Drive Support - Performs FAT/NTFS, EXT2/EXT3 recovery on all IDE, EIDE, SCSI, and SATA disk devices.
To recover Shift deleted files:
Step 1- Specify a location
Launch EaseUS Data Recovery Wizard. The first step to recovering shift deleted files is to ask you to choose a location. It's where your files were deleted by using the shift+delete keys.
If it's an external storage device, make sure that it's correctly connected to your computer, and it should appear in "External Devices".
Anyway, left-click on the drive X: and click "Scan".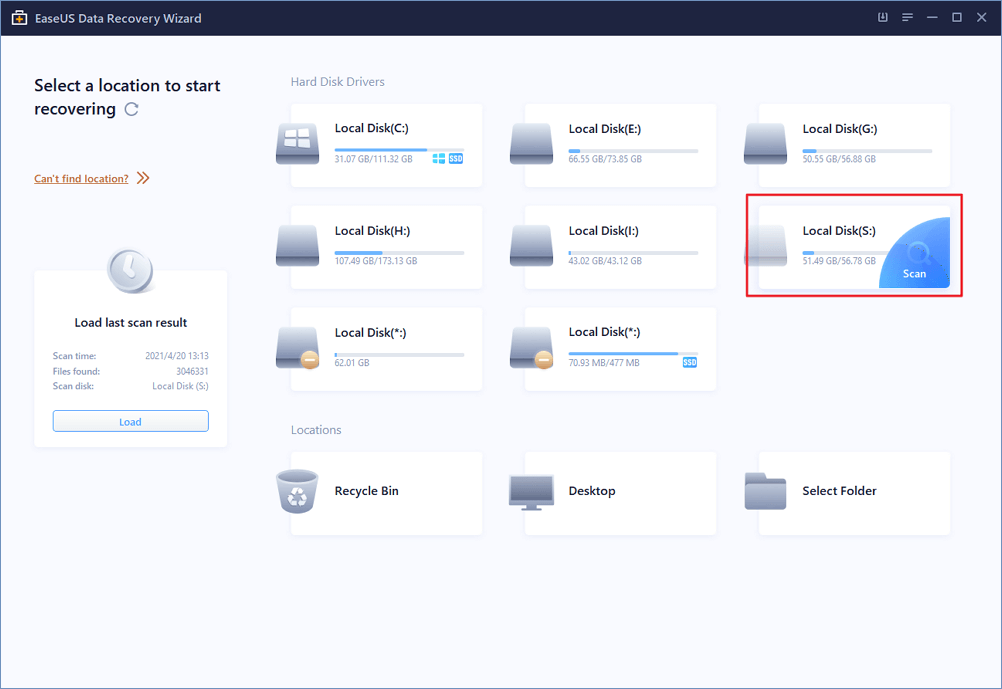 Step 2- Scan deleted files
While the software is scanning the selected drive, the "Deleted files" results will come out very quickly, within which are basically all the deleted files you can get back.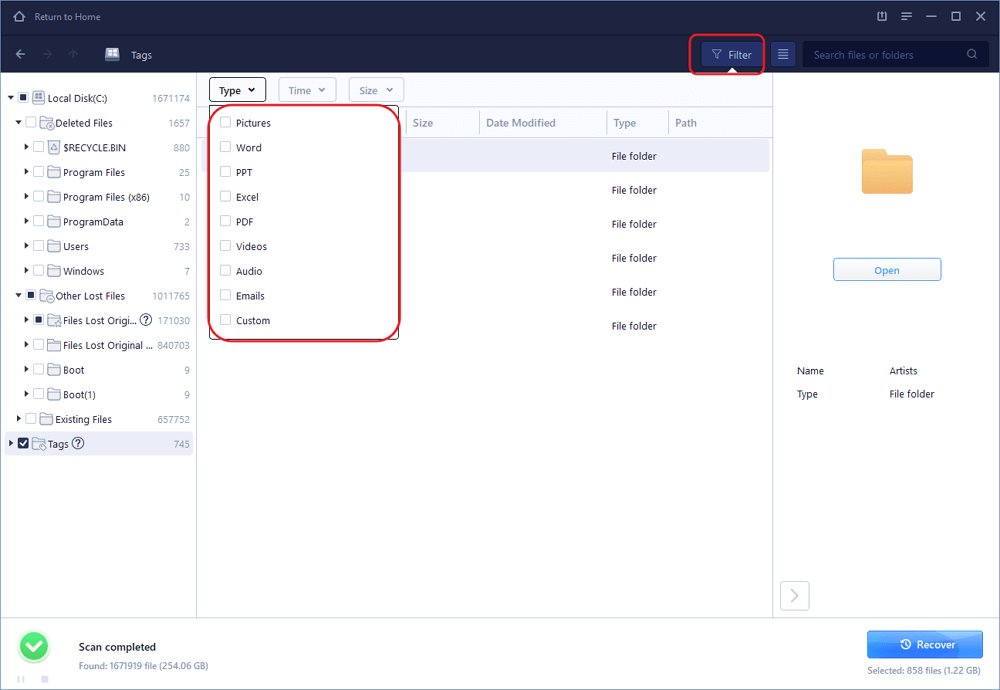 Step 3- Preview and recover
You can use the Filter feature to quickly locate wanted files. Double-click on a file allows you to preview the recovery effect.
After the scan, select the shift deleted files that the software has found and feel no hesitate to click "Recover".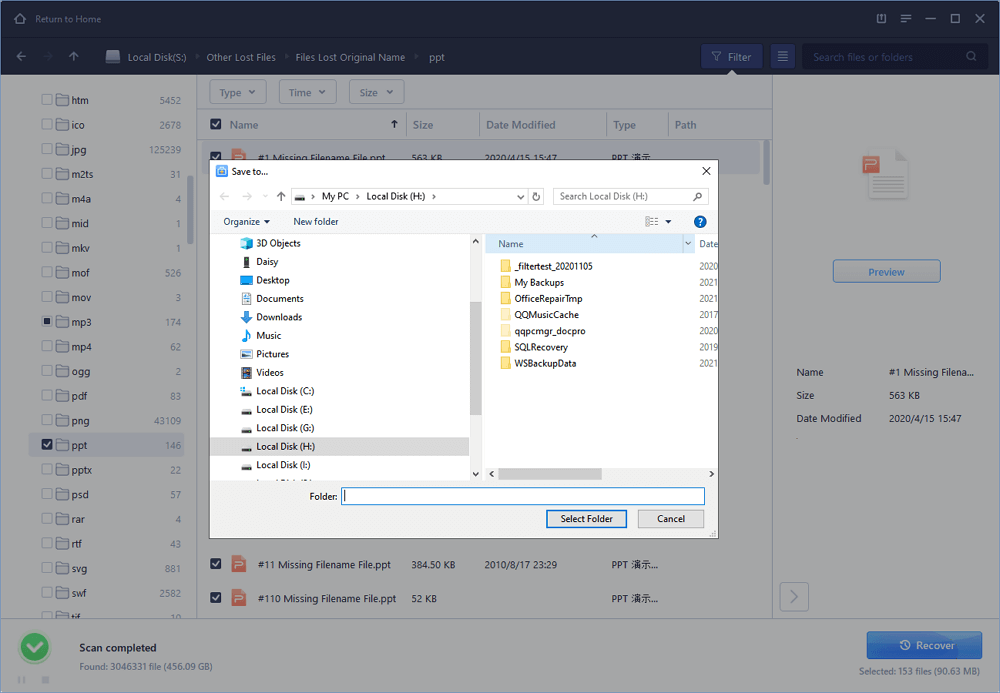 Tip: Do not forget to check the results under "Extra Files". Some files using shift+delete might have lost file names and file paths, EaseUS Data Recovery Wizard might have searched the raw files and kept the results in this section.
This operation will help you successfully undelete files removed by shift + delete button. Why not download the program and have a try?