
Table of Contents

About the Author

Reviews and Awards

Recover Deleted Files in Windows 10/11
What Is Shift+Delete and Where Do Shift Deleted Files Go
Normally when you delete a file in Explorer, either by pressing the Del key or by right-clicking and selecting Delete, it will be moved to the Recycle Bin, giving you a chance to easily retrieve it if you change your mind about the deletion. But if you hold down the Shift key at the same time, performing a Shift-Delete instead, the file will bypass the Recycle Bin and delete the file so it cannot be easily retrieved.

But there is some good news if you discover that you need to recover a file that you have Shift-Deleted. While you may not be able to use the Recycle Bin to get the files back, you will be pleased to learn that data has not actually been deleted. The file may not be visible in Windows, but it does still exist on your hard drive – Windows has just marked that section of your hard drive as available for use by other data. Until such a time as that section is used to save more files, the deleted data can still be recovered with the right tool.
The important thing to do when you discover that you have deleted a file that you want to restore is that you need to stop saving data to the drive – as far as possible – to avoid overwriting recoverable files. In this guide, we'll show you how to recover files that you have Shift-Deleted using a variety of techniques. We'll start by looking at EaseUS Data Recovery Wizard, the data recovery software suite for Windows that enables you to recover up to 2GB of data for free in just a few clicks.
Tip 1. How to Recover Shift Deleted Files with Data Recovery Software
There is a wide range of data recovery software on the market, but we highly recommend EaseUS Data Recovery Wizard. The software's advanced scanning and detection algorithms can search your hard disk to locate and restore all your deleted files, including those that have been Shift-Deleted or emptied from the Recycle Bin. The program offers the following key features:
EaseUS Data Recovery Wizard
Recover deleted, formatted, and inaccessible data in different data loss situations
Repair corrupted Excel, Word, PowerPoint, photos, and videos simultaneously
Multi-Disk Drive Support - Performs FAT/NTFS, EXT2/EXT3 recovery on all IDE, EIDE, and SCSI devices.
Download this data recovery software using the links above, and then follow the guide below to undelete Shift-Deleted data.
Text Guides on How to Restore Shift Deleted Files Step by Step
Step 1. Launch EaseUS Data Recovery Wizard, select the drive or partition from which you have Shift-Deleted files. Click "Scan" to start search for lost data.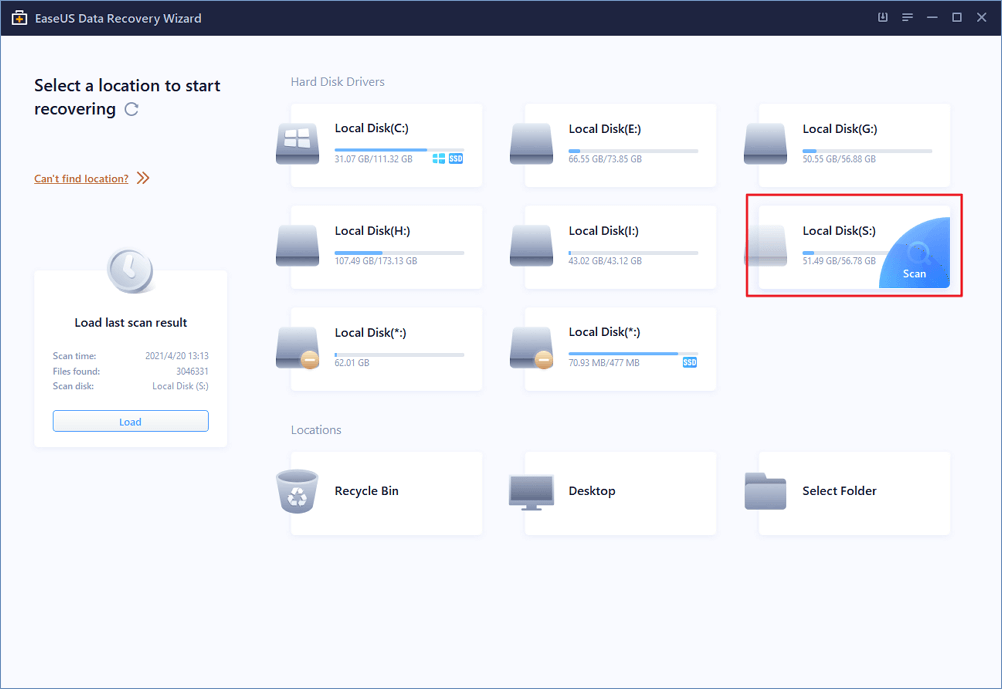 Step 2. While the scan is taking place, the program will display a list of deleted files as they are detected. In the list that is display in the "Deleted Files" folder you should see lots of familiar names of files you removed by pressing Shift + Delete.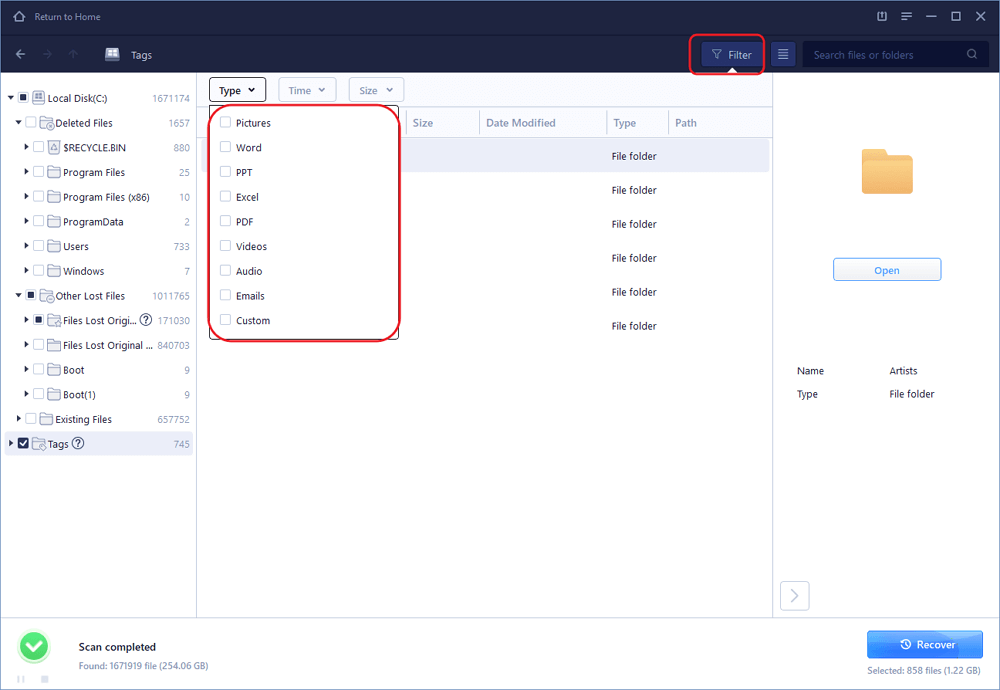 Step 3.  If you are not certain of the contents of a file, you can double it click it to preview if. When you have identified the files you were looking for, click "Recover" and choose a location to save the file to.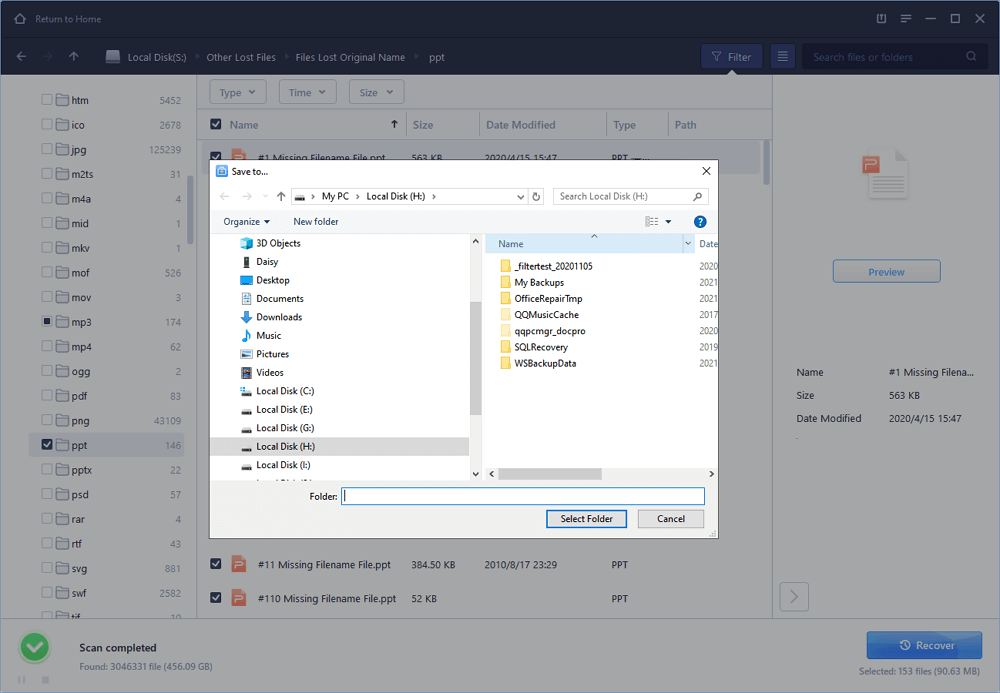 The beauty of EaseUS Data Recovery Wizard is not only that it is highly effective, but also that it is incredibly simple to use. In just a matter of minutes, you should find that you are able to recover Shift-Deleted files – so give it a try now! 
Video Tutorial on Shift Deleted Recovery
Tip 2. How to Recover Shift Deleted Files from File History
You might be wondering if it is possible to recover Shift-Deleted files using a utility that's built into Windows 10 itself. The good news is that this may well be possible. Windows 10 includes a handy feature called File History, and if you have it enabled it can help you to get back files.
If you don't have the feature enabled yet, now is a great time to turn it on for future use. To activate File History, use the following steps:
Step 1. Click the Start button and type File History.
Step 2. Under Settings in search results, click "Restore your files with File History".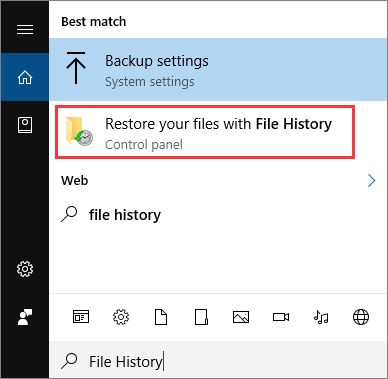 Step 3. If you are told that the feature is not enabled, click "Configure File History settings".

Step 4. Select the drive for which you'd like to enable the feature and then click "Turn on".

Once enabled, Windows backs up data in a key folder on a periodic basis. You can take advantage of this fact to recover deleted data when the need arises. 
Keep in mind that Windows 10 backs up only the folders in your User folder, and it does so every hour. Once you have enabled this feature in advance, you can restore files from the copies. To restore Shift deleted files from File History:
Step 1. Click the Start button and type File History.
Step 2. Under "Settings" in search results, click "Restore your files with File History".
Step 3. Browse through the available folders and select your deleted files. Click the green arrow to restore the files.
It is, unfortunately, not guaranteed that you will be able to get your files back using this method. Windows will display a message that reads "There are no previous versions available" if this is the case.
Tip 3. Recover Shift Deleted Files with Data Recovery Service
If you don't want to use data recovery software to retrieve Shift-Deleted files, if it is unable to find your lost data, or you do not have a backup, you may need to call in data recovery. While using a data recovery service gives a very high chance of getting back your lost data, it will usually prove to be quite expensive – so it's definitely worth trying recovery software first.
Do You Need Specialized Data Recovery Services?
You may need further help for tough data loss situations. Consult with EaseUS Data Recovery Experts for cost-efficient one-on-one manual recovery service. They could offer the following services after FREE diagnosis:
1. Repair corrupted RAID structure, unformat hard drive and repair raw drive(including Bitlocker encrypted drive)

2. Repair unbootable Windows operating system

3. Recover/repair lost partition and re-paritioned drive

4. Repair corrupted virtual disk file (.vmdk, .vhd, .vhdx, etc.)
When compared with a specialist data recovery service, EaseUS Data Recovery Wizard has numerous advantages:
High data recovery rate. Most data recovery services don't even guarantee successful recovery
Ensure data security with advanced encryption and fraud protection
Instant and full support
Simple and cost-effective
EaseUS experts can help recover hundreds of file formats. This service can use powerful data recovery algorithms to locate files that other data recovery tools wouldn't be able to find.
Simple Delete and Shift-Delete (Bonus Tip)
When any file is deleted from a computer, it can be deleted in two ways as follows:
1. You can perform a normal file deletion by simply pressing the Delete key or by right-clicking the file and choose Delete; this will move files to the Recycle Bin. If you want to recover the deleted files and folders, you can open the Recycle Bin and restore files from here.
2. You can permanently delete files by pressing the Shift + Delete keys at the same time – this will bypass the Recycle Bin completely. You can, however, use the methods outlined above to get back files deleted in this way.

Conclusion
Although there are plenty of ways to recover shift- deleted files in Windows, EaseUS is undoubtedly the best choice. It only takes three steps to recover data, and the entire process is very simple and user-friendly.
Daisy is the Senior editor of the writing team for EaseUS. She has been working in EaseUS for over ten years, starting from a technical writer to a team leader of the content group. As a professional author for over 10 years, she writes a lot to help people overcome their tech troubles.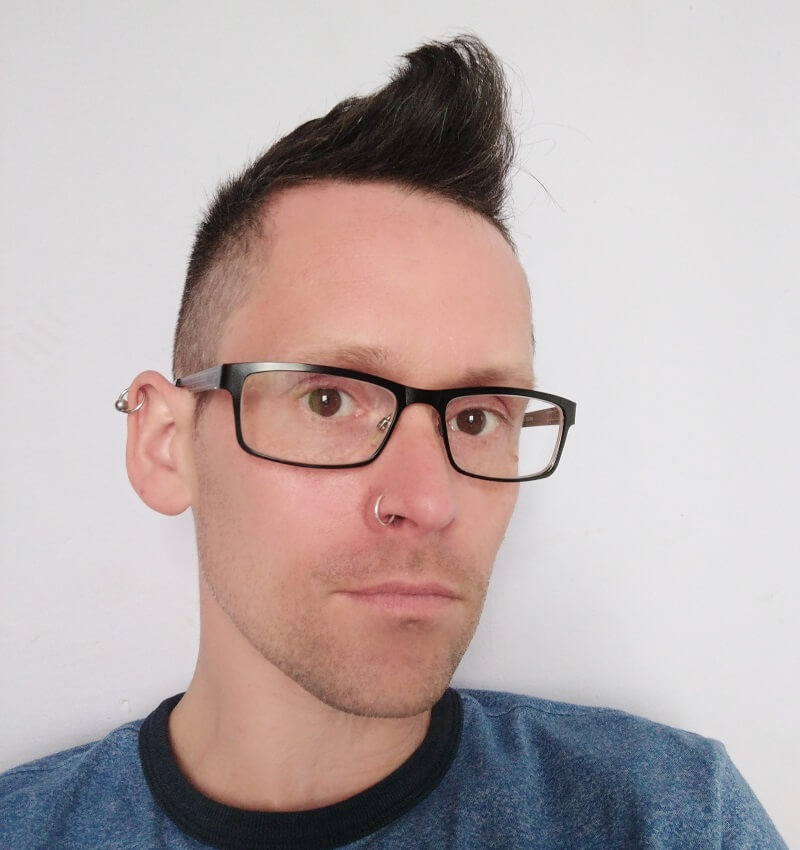 Approved by Mark Sofia 
Mark Sofia is a tech journalist who's been writing about software, hardware and the web for nearly 20 years – but still looks as youthful as ever! After years writing for magazines, life moved online and remains fuelled by technology, music and nature.
EaseUS Data Recovery Wizard is a powerful system recovery software, designed to enable you to recover files you've deleted accidentally, potentially lost to malware or an entire hard drive partition.

 Read More

EaseUS Data Recovery Wizard is the best we have seen. It's far from perfect, partly because today's advanced disk technology makes data-recovery more difficult than it was with the simpler technology of the past.

 Read More

EaseUS Data Recovery Wizard Pro has a reputation as one of the best data recovery software programs on the market. It comes with a selection of advanced features, including partition recovery, formatted drive restoration, and corrupted file repair.

 Read More