OneDrive File Recovery: a Maximum of 30 Days Limit
When you happened to delete files and folders from OneDrive storage, don't worry, you still have a chance to restore them back within 30 days. According to Microsoft, users who removed documents, photos, video games, music, movies and program data files from OneDrive in Windows 10 are not lost at all at once. Instead, OneDrive keeps the deleted items in its recycle bin for a maximum 30 days and a minimum 3 days.
To restore deleted files from OneDrive in Windows 10, follow the instruction in below part.
STEP 1. Right-click OneDrive icon and select view online.
STEP 2. Sign in your OneDrive account on the OneDrive website.
STEP 3. Click the Recycle Bin button in the left pane.
STEP 4. All the deleted files and folders will be displayed in the right pane. To restore specific files or folders, pick them by selecting their checkbox, to restore all items, tap or click Restore all items.
NOTE: When you delete files on OneDrive using File Explorer, they're moved to your computer's desktop Recycle Bin. You can simply restore them from there unless you've emptied the Windows Recycle Bin or the Recycle Bin is overflowing, At this point, old items are removed automatically.
How to Recover Permanently Deleted Files from OneDrive?
Your OneDrive folder location is set as a default at C:\Users\[your username], which contains all the synced files and folders. When you delete something by whichever means, even after the 30 days limit exceeds or OneDrive & Windows Recycle Bin is cleared and emptied, there is one way to recover permanently deleted OneDrive files.
Try a third-party data recovery tool to recover original files that were stored on HDD or external USB drive, SD card or other storage devices & emptied Windows Recycle Bin. Among all, we recommend EaseUS file recovery software, which stands out for its full capability of deleted files recovery on Windows platforms. Prepare the storage drive that saved the original copy of the deleted files on OneDrive, and follow the guide to restore them back.
Notice:
1. If you delete the cloud device (like Dropbox, OneDrive, Google Drive) data, and the local files are in sync with the cloud device, your local files will also be deleted. You can use EaseUS Data Recovery Wizard to recover the local files. However, this file recovery software cannot recover data from a cloud device. It can only recover data on the local disk.
2. EaseUS Data Recovery software cannot recover local disk data if the disk has been overwritten!
Detailed Steps to Recover Data:
Step 1. Select the disk partition or storage location where you lost cloud files and click "Scan".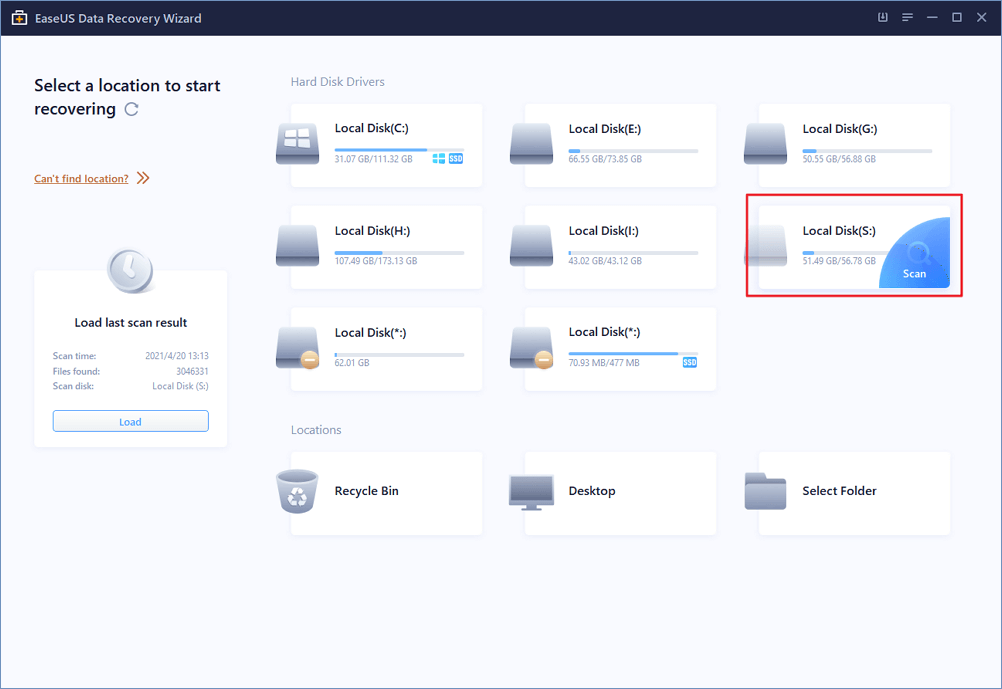 Step 2. Wait for the scanning process to finish. The scanning process may take a little bit of time, please be patient.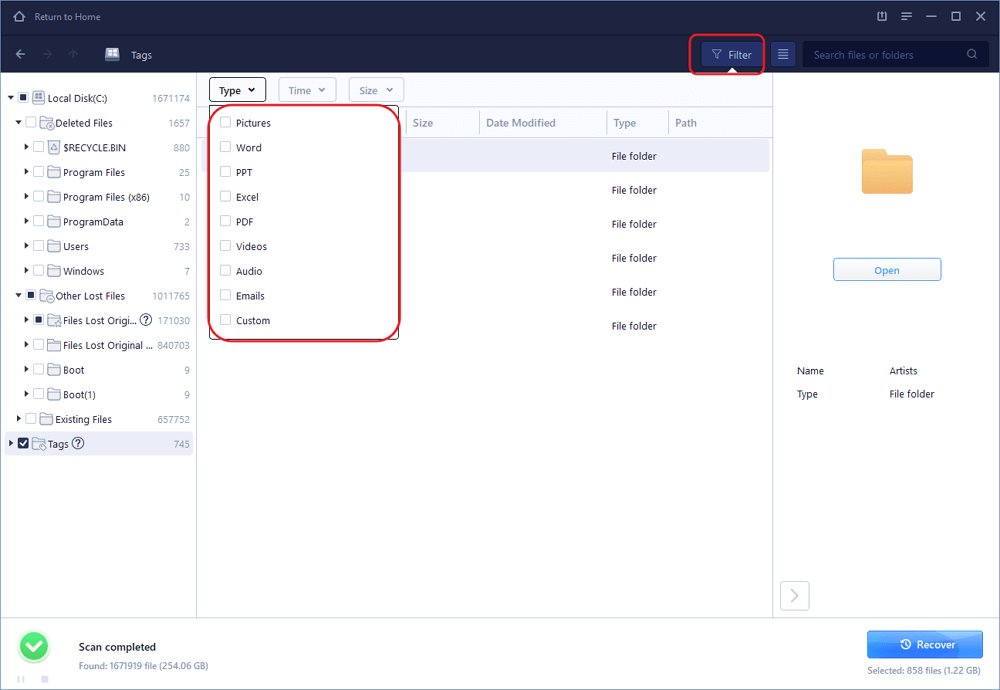 Step 3. Recover the files. After the scan, preview all the listed recoverable files and select those you want. Finally, click the "Recover" button to get them back.