Some Windows users reported that they are not being able to build a recovery drive on either a USB flash drive or a local drive. If you see error messages like "We can't create recovery drive windows 11" or "Recovery drive, please wait," it signifies that creating a recovery for Windows 11/10/8/7 failed.
Don't be anxious. We have explored practical ways to assist you.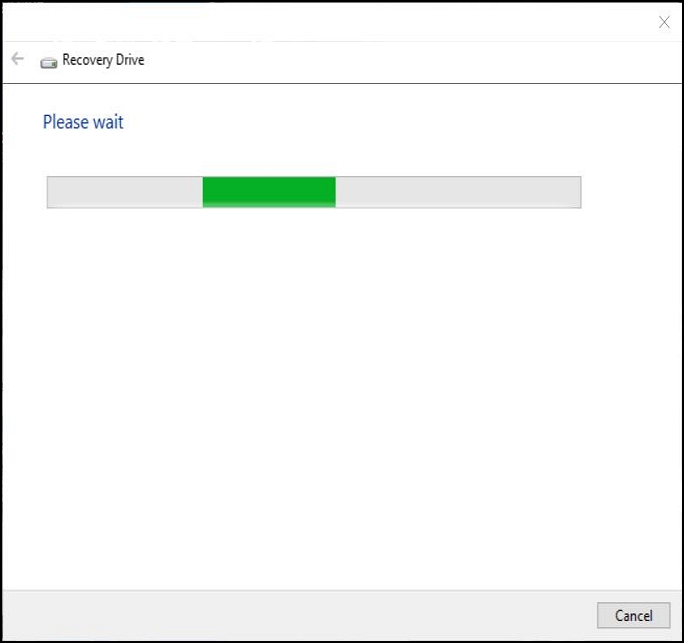 Quick Introduction - Recovery Drive Please Wait? 
The recovery drive comes in handy when your Windows 11 fails to boot. It is simple to create a recovery USB drive since there is a built-in application for creating a Windows 11 recovery drive by integrating required system files. It is important to note that you cannot use the recovery drive to reinstall Windows 11. For that, you'll need bootable installation discs.
Windows 11 may see the message "We can't create the recovery drive".
If you're facing the same issue, you can follow the fixes below to create a recovery drive without the error successfully.
There are other related articles about recovery drive you may get interested in:
How to Fix "Recovery Drive Stuck Please Wait"?
So, how can you resolve the "Recovery Drive Stuck Please Wait" error on Windows 11? Our expert research has discovered five practical options to help you quickly create a recovery drive.
Solution 1. Prepare Another Big USB Flash Drive
You need a large USB drive to create a recovery drive using Windows system data. For Windows 11 64-bit, the disk must have a minimum capacity of 16GB.
 Notice:

If you want to create a recovery drive, we recommend you use a 32GB or larger USB.
Step 1. Unplug the old USB drive from the computer and insert the new, larger one.
Step 2. Repeat the same procedure you did before to create a recovery drive on your USB drive.
Solution 2. Disable Antivirus Software
Your computer's antivirus software could occasionally prevent some actions. Disable your antivirus for a while, then try to create a recovery drive once more to see if it works.
Step 1. First, open your computer's antivirus programs and turn them off.

Step 2. Launch Windows Defender 
If you successfully created a recovery drive after shutting down your antivirus, you should activate it once more.
Solution 3. Check and Repair Corrupt System Files
Your external USB device won't be able to be accessed by Windows if system files are corrupt.
To check for any file corruption, attempt to perform a System File Checker (SFC) scan. SFC scan will check the machine for damaged system files and fix them.
Step 1. Click "Command Prompt (Admin)" by pressing "Windows + X".
Step 2. Type the command sfc /scannow in the Command Prompt and hit the Enter key.
Solution 4. Analyze and Format a USB Drive
The USB must be checked for health and formatted as described below to ensure that you can use it to create the recovery drive.
Step 1. Back up all the data on your USB drive and attach it to your computer.
Step 2. Open "This PC," click your USB device, and select "Format" from the context menu.
Step 3. Use the drop-down arrow next to "File System" to choose FAT32 for the drives.
Step 4. Select "Quick Format" and press "Start".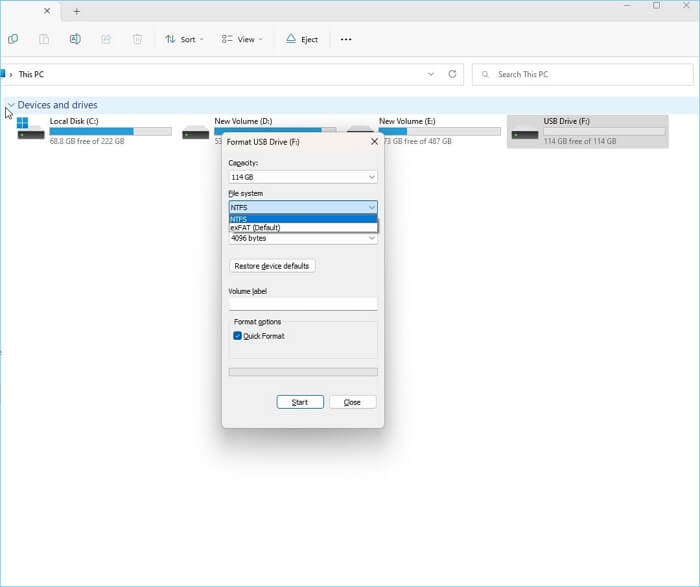 Solution 5. Run DISM Tool
Deployment Image Servicing and Management is referred to as the DISM tool. You can try again by running this tool using CMD.
Step 1. Hold the Win key + X and click Command Prompt (Admin).
Step 2. Enter command dism.exe /online /cleanup-image /scan health and press enter. 
Still Can't Create Recovery Drive Windows 11? Try Another Way
If you can't create a Recovery drive for Windows 11, you might want to consider using a third-party solution. Several excellent third-party tools, such as EaseUS Todo Backup, allow you to back up and restore Windows in the event something goes wrong.
EaseUS Todo Backup is an excellent replacement for the Windows recovery drive because it allows you to back up Windows OS and then recover the drive from the bootable disk at any time if your OS fails to boot.
Features of EaseUS Todo Backup
Following are some unique features of this professional tool: 
Quick Recovery Solution: It can create your recovery drive quickly and easily without any extra hassle.
250 GB Cloud Storage: It provides it using the 250 GB of free cloud storage to make backup even more, smoother for them.
Safe Recovery: It recovers and backups your data with a high level of security with its advanced privacy protection.
Highly Responsive UI: It fosters simple and advanced UI that can aid in rapid backup and recovery of multiple files.
Disk & Partition Clone: Clone your device to replace an old/small/failing hard drive with a new one without losing data or setting up a new PC without reinstalling Windows.
Now, let's check how this software creates a recovery drive. 
Step 1. Prepare a USB drive which can be written and read.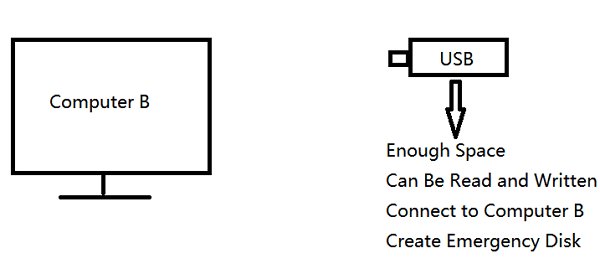 Step 2. Launch and install EaseUS Todo Backup on the Computer B.
Step 3. Find and click "Tools" and choose "Create Emergency Disk".
Step 4. Choose the Boot disk location. You can create an ISO file, a bootable USB or CD/DVD disc.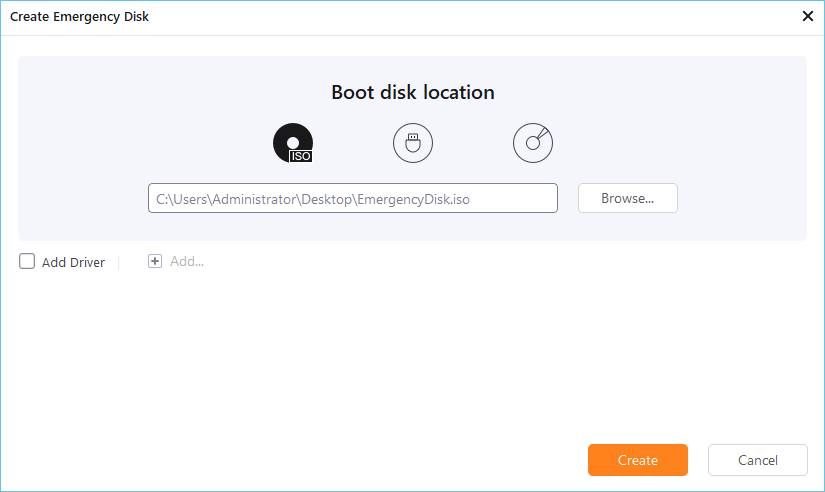 Step 5. Then click "Create" to start.
Conclusion 
If you have more problems with Windows 11 backup and restore, you can read the following article: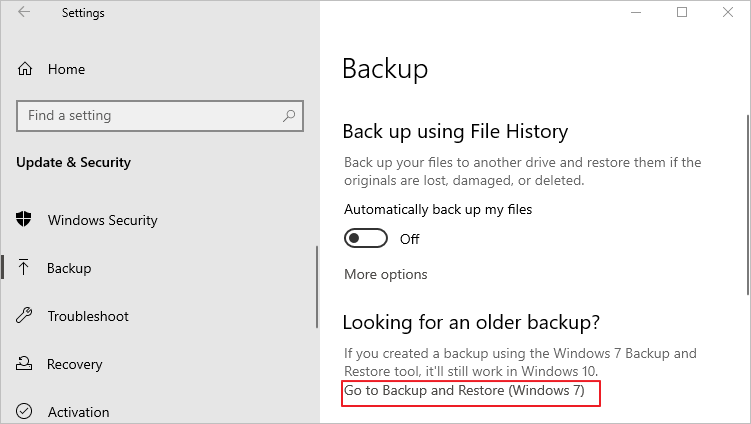 We're sure that the above solutions have resolved the recovery drive please wait for the error. However, if you still can't create a recovery drive for Windows 11, EaseUs Todo Backup is an excellent option. We recommend that you use EaseUS Todo Backup to swiftly make a recovery process fast and straightforward. It is practical and dependable in rescuing your system from unexpected OS crashes or failure issues at any moment. 
"Recovery Drive Please Wait" FAQs
As of now, you might be able to find the perfect solution. Now let's get into answering some frequently asked questions about can't create recovery drive Windows 11. 
1. How long does creating a recovery drive take?
With the reasonable speed and good USB drive, it might take 2-3 hours while it might take 8 hours in general.
2. What do you do if your recovery drive doesn't work?
If your recovery drive doesn't work, firstly, you need to find the reason and then simply follow the fixes above.
3. What happens when the recovery drive is full?
Sometimes the "recovery drive stuck please wait" error might occur when the drive is full. But the problem can be solved by using the fixes we've mentioned above in this article.
4. How do you fix it? We can't create a recovery drive on this PC if some required files are missing.
You can fix the recovery drive on Windows 11 by using the fixes mentioned above in this article. If you need a quick solution, then we recommend using EaseUS Todo Backup. 
Was this page helpful? Your supoport is truly important to us!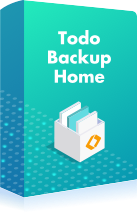 EaseUS Todo Backup
EaseUS Todo Backup is a dependable and professional data backup solution capable of backing up files, folders, drives, APP data and creating a system image. It also makes it easy to clone HDD/SSD, transfer the system to different hardware, and create bootable WinPE bootable disks.
Updated by

Larissa has rich experience in writing technical articles. After joining EaseUS, she frantically learned about data recovery, disk partitioning, data backup, and other related knowledge. Now she is able to master the relevant content proficiently and write effective step-by-step guides on computer issues.…

Read full bio

Written by

Tracy became a member of the EaseUS content team in 2013. Being a technical writer for over 10 years, she is enthusiastic about sharing tips to assist readers in resolving complex issues in disk management, file transfer, PC & Mac performance optimization, etc., like an expert.…

Read full bio