How can I backup computer before formatting?
I'm currently using Windows 7 and there are some problems with software causing video glitches. So, I want to reformat my computer. My question is how do I back up my programs and files before formatting. Please help!
Similar with the above cases, sometimes you have to reformat a hard drive in Windows 7/8/10 to fix some problems occur to your PC for some reasons such as driver issues, virus, cleaning up, getting rid of the computer, etc. Once facing such a case, you might be annoyed by a new problem - how to backup files before formatting your PC. You know, reformatting a computer will reset it to the factory image, and all data must be backed up or it will be lost.
However, few people know how to manage the file or disk partition backup job. Maybe some of you might say that you can manually copy your files one by one, but how about the programs like Microsoft Office suite, Photoshop? In this page, we would like to introduce you how to backup PC before formatting with professional data backup software. It can help you keep all your data, applications and settings with ease.
Backup files & computer in Windows 7/8/10 before formatting with EaseUS backup software
EaseUS Todo Backup is a popular and affordable online backup & recovery software enables you to backup system, files, folders and install programs & restore them to the original state when the disaster happens. It can help you backup your computer and data in Windows 7/8/10 before formatting in the easiest way.
Step 1. Launch EaseUS Todo Backup and then choose the backup option you want.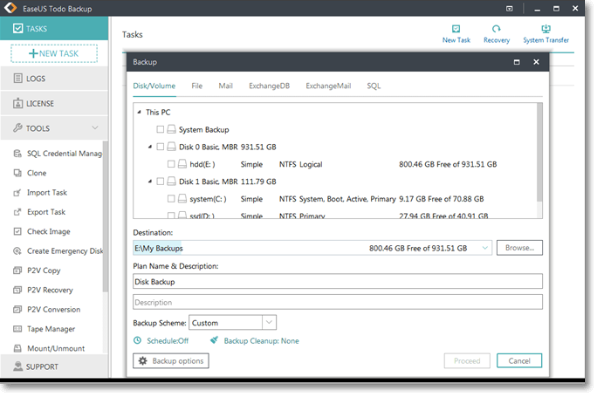 Step 2. Choose the system, hard drive, files or apps that you want to backup, and then select a destination where you want to store the backup file.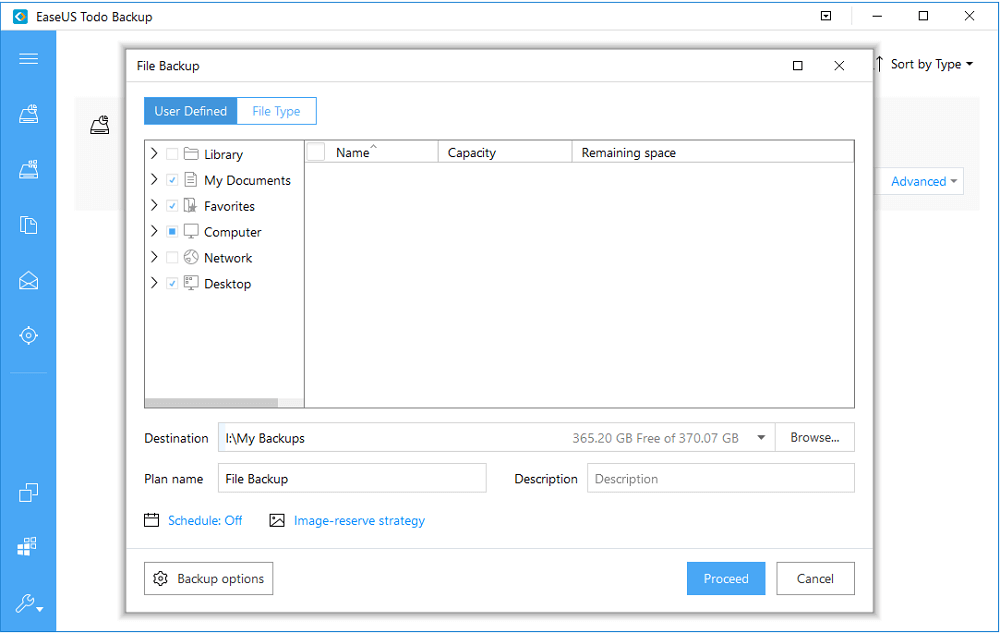 Note: You'd better create the backup file in some other storage media or in some other drive. If not, there may be a risk of the backup file getting corrupted or destroyed.
Step 3. Click "Proceed" to execute your operation.