Can you copy/clone Windows 7 64 bit or 32 bit with data to another hard drive?
Are you planning to upgrade old hard drive or operating system hard drive to a new and bigger one for your PC? How can you make an identical copy of the hard drive? How can you safely upgrade your operating system hard drive without bootable failure problem?
Many people want to clone the disk which contains original operating system, for example, cloning Windows 7 to new and larger hard drive and then replace the original hard drive: When operating system is located on the hard drive, you can't just copy and paste Windows files to the new hard drive, otherwise Windows may fail to boot from the new hard drive.
So, is there any safe and convenient way available to transfer data and upgrade Windows 7 to a newer and larger hard drive? Or is there Windows 7 clone software? Actually, the way to clone Windows hard drive to a new computer would be much safer and more convenient than reinstalling Windows and all applications all over again.
Disk clone is especially useful when you want to upgrade the older smaller hard drive to a newer larger one without reinstalling operating system and applications once again.
This article will introduce a Windows 7 clone software, which offers safe and efficient disk clone to transfer Windows 7 from one hard drive to another without reinstalling Windows operating system and applications.
How to clone Windows 7 64 bit or 32 bit hard drive to another hard drive?
Step 1. Download Windows disk clone software for help
EaseUS Todo Backup is a professional hard drive cloning and backup & restore software. Besides clone system/data hard drive, it also provides advanced functions like image backup & restores solution, differential backup, incremental backup, schedule backup, disk clone, image split, etc.
Step 2. Clone Windows 7 hard drive to new hard drive with disk clone software
Please follow the detailed step-by-step instructions to clone Windows 7 hard drive to another hard drive.
1. Launch EaseUS Todo Backup and click Clone.
2. Select source disk - Windows 7 disk you want to clone.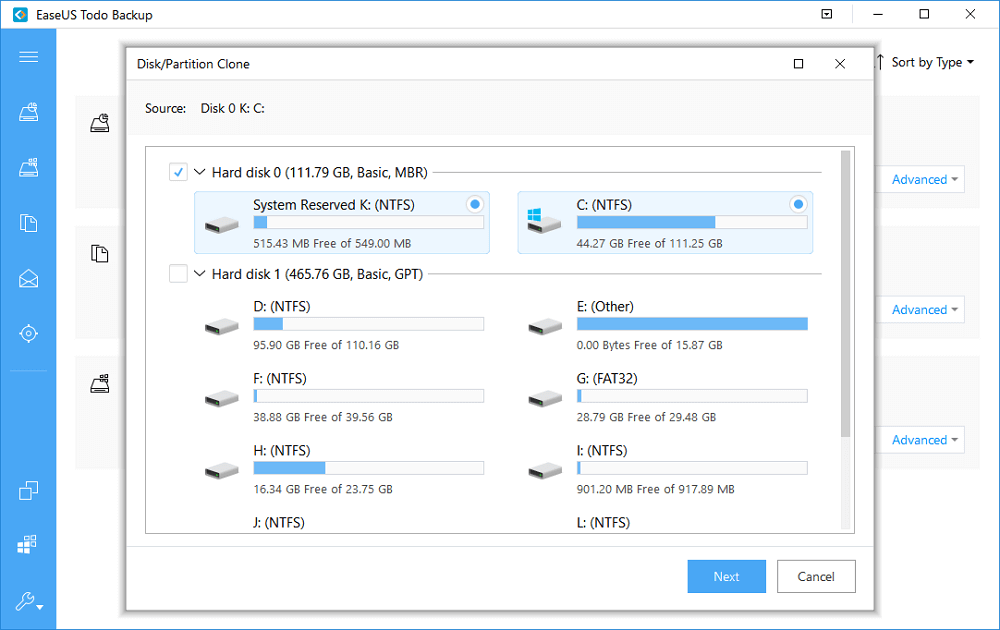 3. Select the destination disk: new hard drive.
(If you need to clone all sectors from the source disk to the destination disk, sector by sector clone option in Advanced options can help.)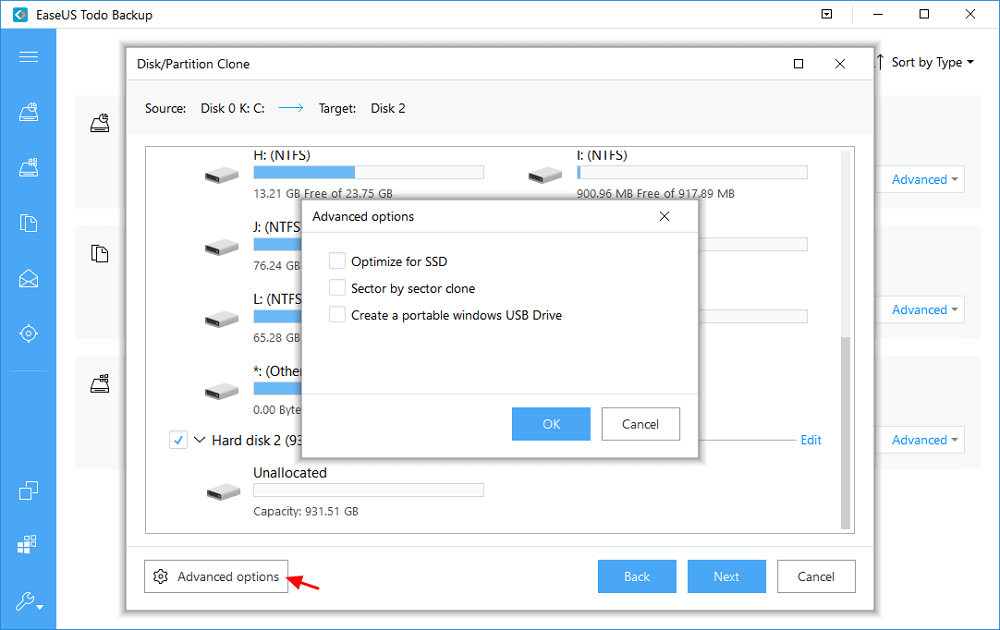 4. Preview the disk layout after cloning.
5. Click Proceed to execute cloning.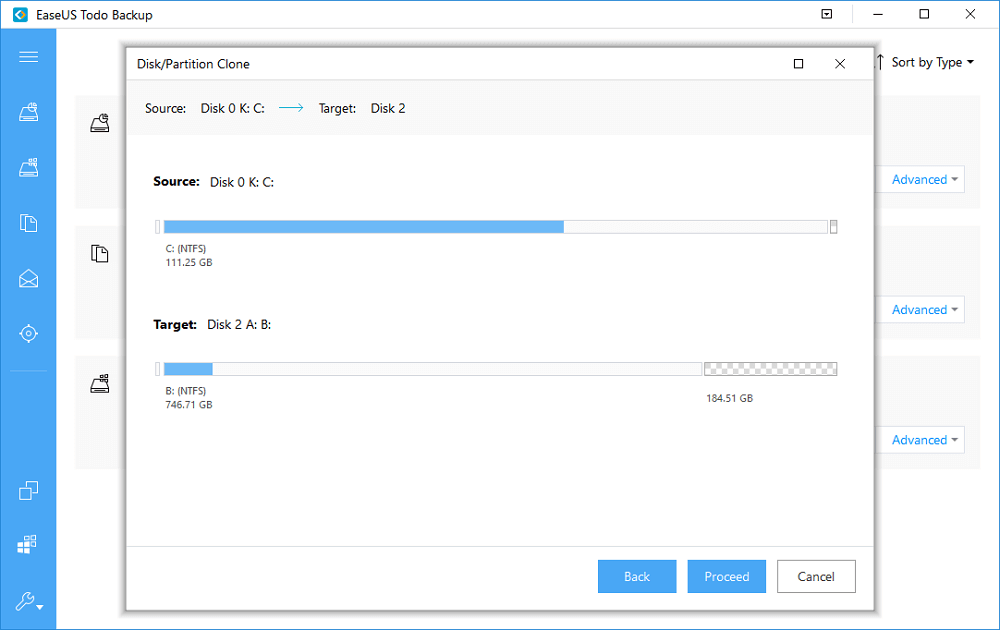 6. After cloning, shut down the computer and remove source HDD.