Can't Boot into Computer Because Windows 10 Stuck at Scanning and Repairing Drive
Getting stuck at scanning and repairing drive now becomes one of the big headaches of Windows 10 computer users. Chkdsk scanning and repairing hard drive seems to never accomplish and halts at different percent number.
"My Lenovo Windows 10 PC is stuck on boot and shows a message 'scanning and repairing drive (C:): 11% complete.' Now it's basically been there and hangs about half a day! How can I stop it?"
Unfortunately, Windows 10 sometimes gets stuck at scanning and repairing drive c or d screen and will not complete after going to 0%, 10%, 11%, 28%...100%. This guide offers 6 effective methods to fix Windows 10 stuck at scanning and repairing drive in order to help you access your computer data. Since some of the fixes would cause data loss, we recommend you use EaseUS Data Recovery Wizard, the most popular hard drive recovery software downloaded by millions of people, to recover data after system restore, hard disk repairing, hard disk formatting, etc.
How to Fix "Scanning and Repairing Drive C/D: Complete 0%, 10%, 11%...100%" Stuck Issue?
Method 1. Set the hard drive as your boot drive
Method 2. Try booting your computer in safe mode
Method 3. CMD CHKDSK
Method 4. Disable Automatic Repair (You need the Windows 10 DVD/USB Installation Media)
Method 5. System Restore
Method 6. System Refresh (You need the Windows 10 DVD/USB Installation Media)
How to Recover Data After Windows 10 System Restore or System Refresh?
After applying any one of the suggested fixing methods, I hope you have a trouble-free access to your Windows computer now. However, as you may worry about the computer data, apps and files while fixing the stuck on "scanning and repairing drive" screen, some of the data will be lost if you performed system restore or system refresh. Or, some people may just take out the hard drive to some maintenance stores to have it fixed, and you still get a high chance to lose data due to drive corruption, bad sectors, etc.
If the hard drive data loss can't be avoided, just let it go. Later, you should immediately download EaseUS Data Recovery Wizard to perform hard drive data recovery. Be careful with the last step. You'd better preserve the recovered data to another drive in case of data overwriting.
Step 1. Select the drive where data lost, and click "Scan".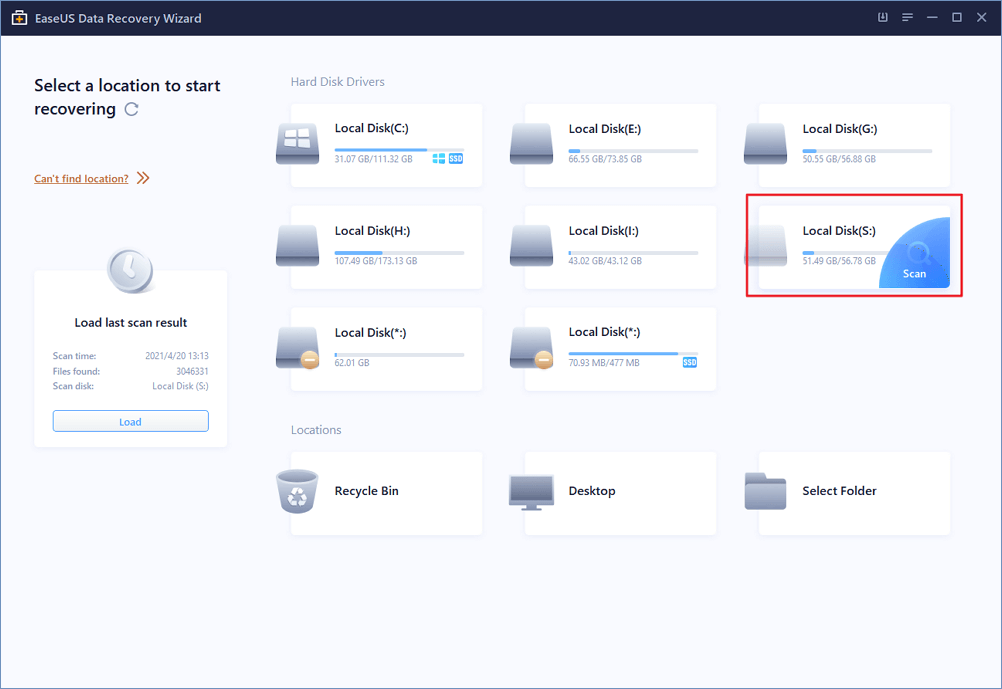 Step 2. EaseUS Data Recovery Wizard will work hard on a quick scan and meanwhile a deep scan.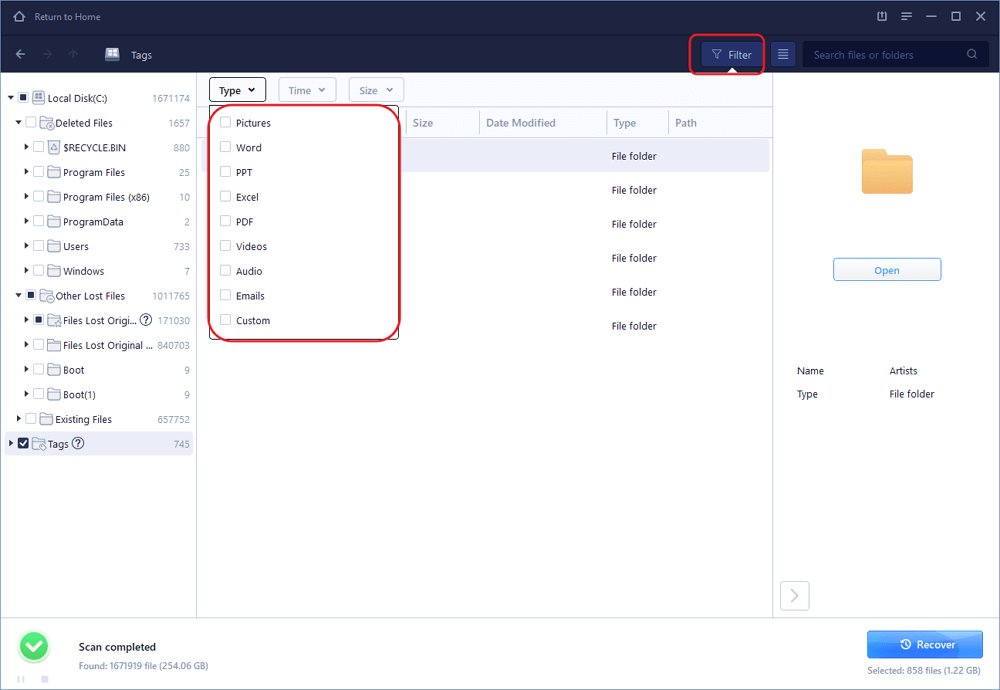 Step 3. When the scan is over, all found data will be displayed. Choose the files you're looking for and click "Recover".