How to Cancel a Format in Progress
"Hi, I have an issue with a WD Elements external hard drive and I wanted to format it on Windows using the Diskpart. But after I entered the command [format fs=ntfs], this stage hangs there for already two hours, still, 12% completed! Can I just interrupt the format process and start it all over again? But it seems that Windows won't cancel the format in a safe way. Please help."
Hard disk formatting is recognized as a good choice when it comes to fixing some generic hard drive issues, such as hard drive becomes very slow suddenly, cannot open hard drive as usual or bad sectors were developed on the drive. Microsoft Windows allows for hard disk formatting in many ways, and users can format the internal drive as well as some external USB flash drives in File Explorer, Windows Disk Management program and Command Prompt.
The cost of time on formatting a storage drive depends on how much the storage is used, usually from seconds to hours. But sometimes, quite a lot of people got stuck in a formatting process for an incredibly long time, for example, over 24 hours, they badly need to interrupt the format midway. At such a moment that hard drive takes forever to format, they have two concerns. Will stop the format in progress do damage to the hard drive? What to do if Windows won't cancel the format even after you close the format window?
How to Cancel Hard Drive Formatting in Windows 10/8/7 Completely
You will have different ways to cancel the format. The most effective way to really cancel a format is to set the hard drive you are formatting as offline, either via Diskpart or Disk Management.
Method 1. Cancel a Format via Diskpart
Step 1. Run Windows Command Prompt as an administrator.
Step 2. In the window, enter diskpart > list disk > select disk X > offline disk.
Step 3. Now the formatting process has been canceled. Continue to enter online disk in order to use it.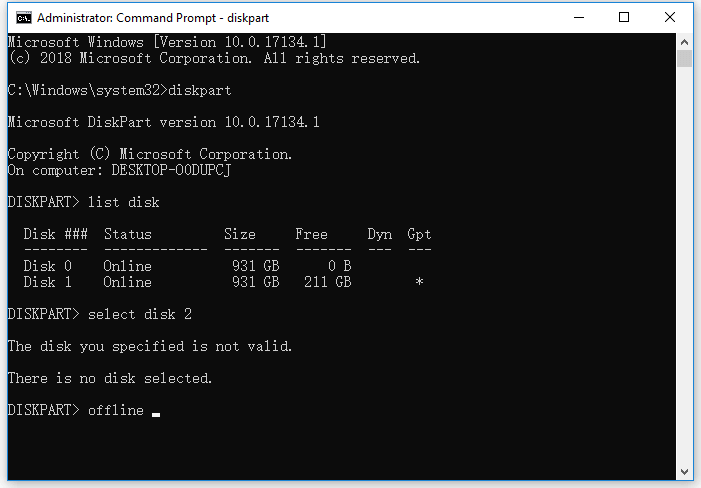 Method 2. Cancel a Format via Disk Management
Step 1. Right-click "This PC" and choose "Manage".
Step 2. Go to "Disk Management".
Step 3. Right-click the disk you are formatting and choose "Offline". To work with it, right-click it again and choose "Online". (You can also choose "Cancel Format".)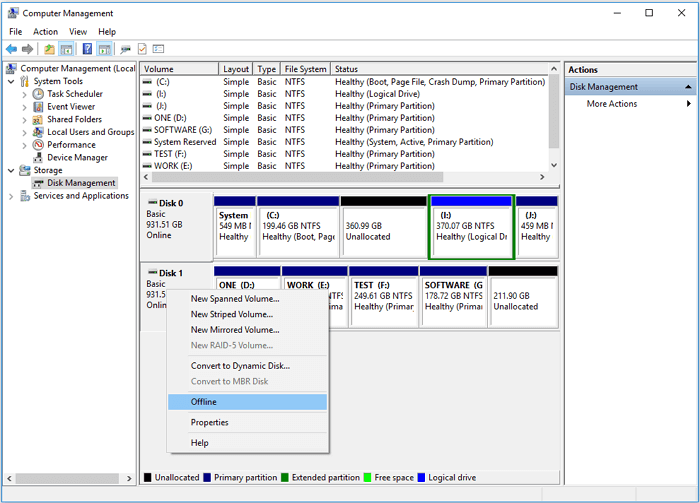 Method 3. Cancel a Format via File Explorer
If you initiate the formatting process via Windows File Explorer, you will see the formatting window and there is a "Cancel" button available for you in it. You can click the button to stop the formatting process. If this method fails to work. you can use one of the two methods above to cancel the format, which will work definitely.
How to Recover Data from a Partially Formatted Hard Drive
By doing like this, you have to accept a fact that interrupting the format once it has started is not 100% free of risks. As soon as the task is taking effect, especially the process is going for a while, you will get an inaccessible hard drive that shows up as a RAW drive in the end.
For people who forgot to back up the hard drive before starting the format and later canceled the format, download EaseUS Data Recovery Wizard to recover data from a partially formatted hard drive. Let this professional hard drive recovery software help get all the erased data back on the drive that has not been fully formatted.
Step 1: Choose the partition
Launch EaseUS formatted data recovery software after the installation.
Choose the hard drive which you've accidentally formatted.
Click "Scan".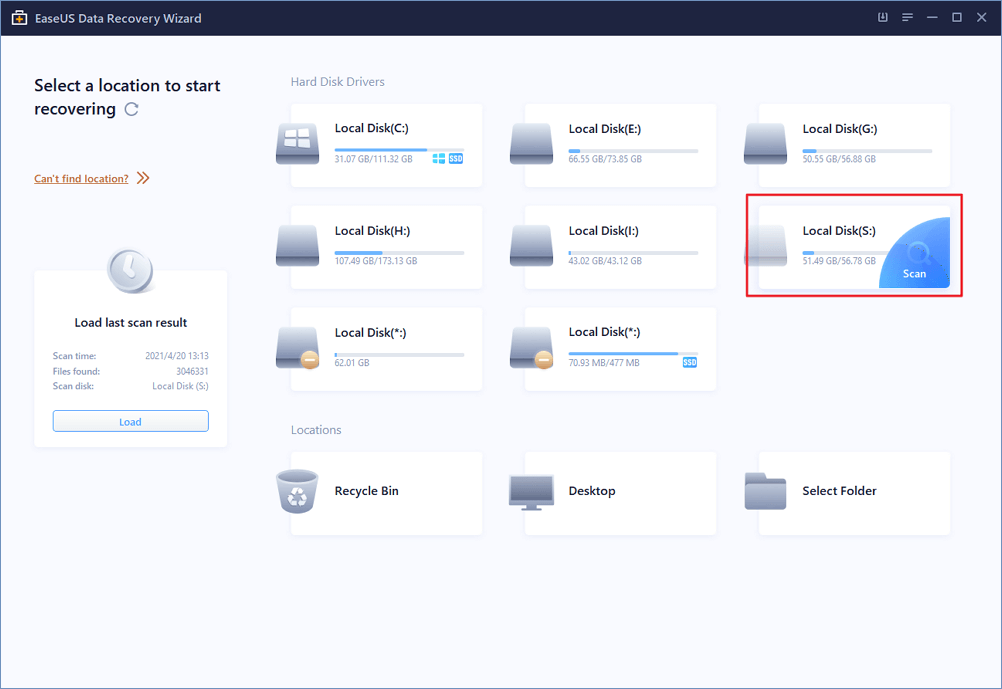 Step 2: Initiate the scan process
Start scanning lost data all over the hard drive.
Proceed with the data searching. You'll see more and more data showing up in the scan results.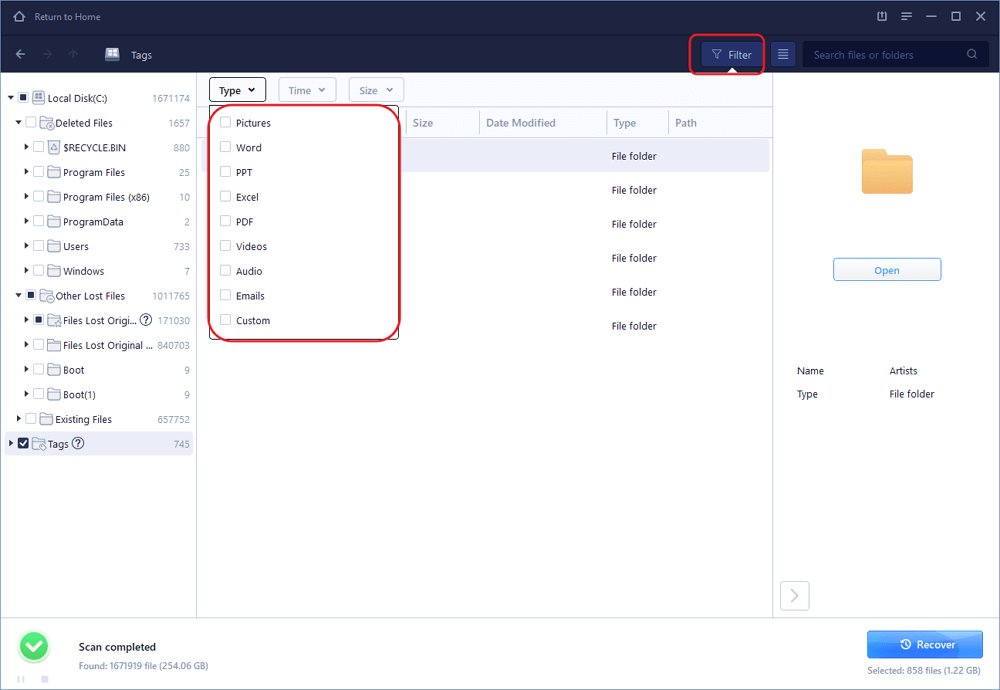 Step 3: Recover files to a secure location
Instead of the original hard drive, choose a different location to save the recovered data.
After the scan, browse data in each section, especially in "Lost Partition Files". It's a highlighted feature of EaseUS Data Recovery Wizard for retrieving data from a formatted hard drive partition.
Select the data files you wish to recover.
Click "Recover".