Files Not Showing in External Hard Drive Though They Still Exist
"Why can't I see files and folders saved to my external HDD in Windows 10? They should be there because I didn't press the deletion button or format the disk. So annoying. Where have they gone? How to make them show up again?"
Quite a lot of Windows users had this issue that their external HDD, USB flash drive, Pendrive or memory card is showing up in Windows Explorer. However, they just can't see the files and folders there.
Normally, by opening Windows 10 File Explorer -> clicking Viewing tab -> under where ticking the option of "Hidden items", the files and folders you can't see just now will appear again on the external drive. Unluckily, there are still some people saying that by showing hidden items doesn't help them restore the missing files.
How to Fix Files Not Showing Up on External Hard Drive?
Many factors would cause your storage drive contents to disappear without your notice, such as ransomware virus hides, deletes or encrypts files, hardware issues, file system errors, and a hard drive gets corrupted, etc.
Therefore, salvage your precious data. To do so, download EaseUS hard drive recovery software and let the software restore files that you can't see on an external hard drive or USB drive in Windows 10 within minutes.
# 1. Recover files not showing from external hard drive
Step 1. Choose the external hard drive
Since you're going to recover data from the external hard drive, run EaseUS Data Recovery Wizard and under the External Devices tab, choose the exact drive where you lost data. Click Scan.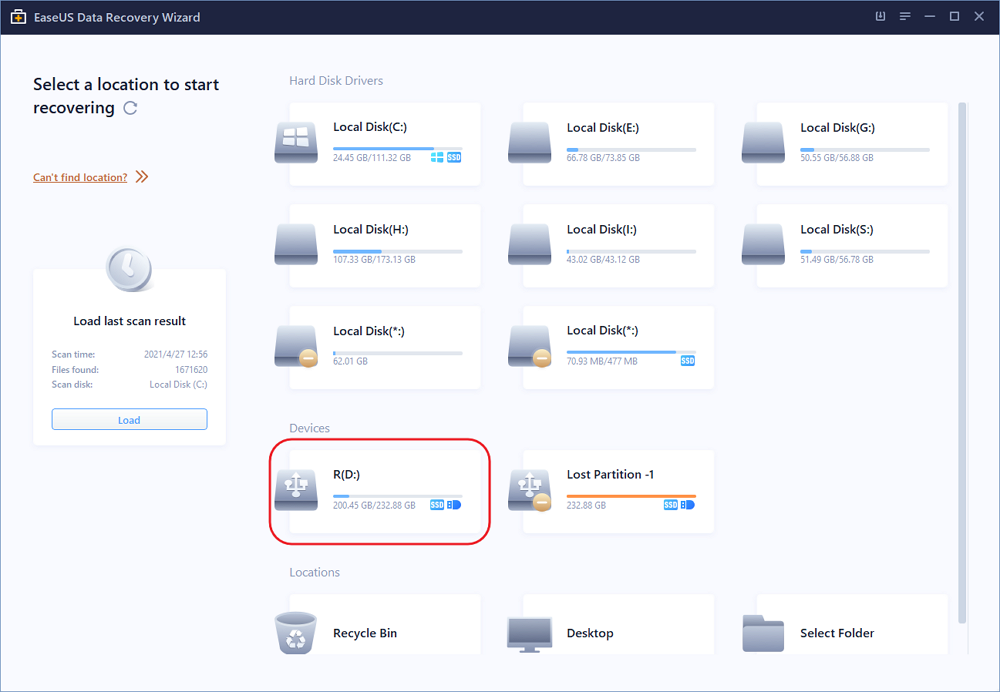 Step 2. Scan for lost data
The software will start immediately to scan all over the selected drive for all lost data. During the scan, you could see more and more data showing up in the results.
Step 3. Preview and recover data
After the scan is over, check the scan results for the desired data. You can preview the file by double-clicking on it. Click Recover and choose another location to save the recovered data.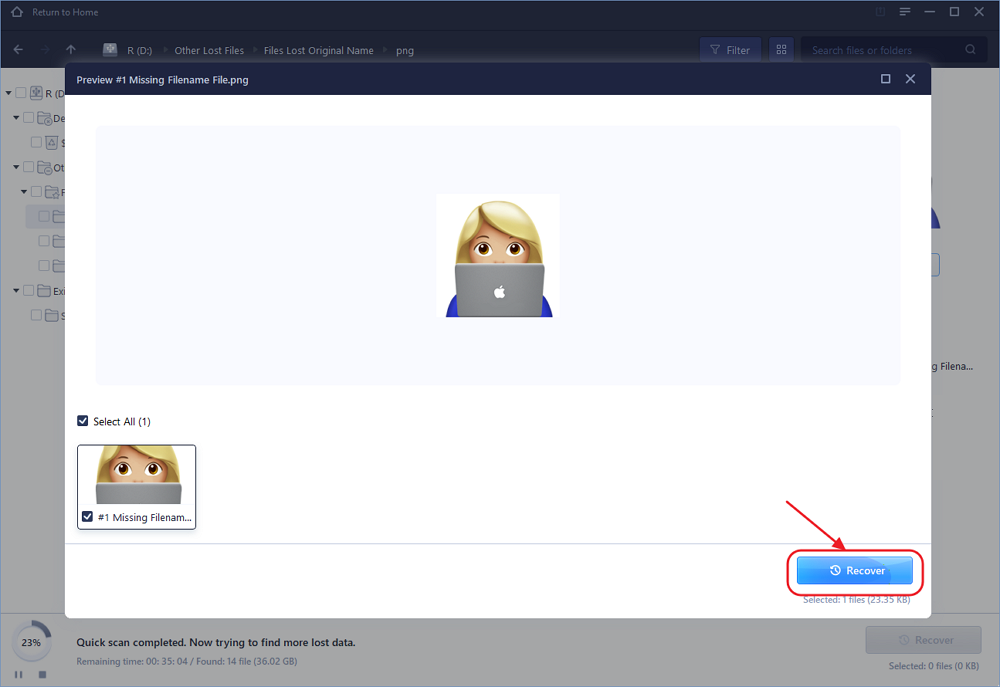 Files not showing in the internal hard drive as well as external hard drive on Mac? Use EaseUS Mac data recovery software to do recovery.
# 2. Run Chkdsk to fix HDD, USB pen drive not showing data files
If you can't see files or folders on the external hard drive or external HDD, USB pen drive not showing data files due to hard drive corruption or file system errors, use command problem to fix the hard drive problems to prevent further data loss.
1) Type: cmd in the Windows search box, right click on "Command Prompt" program and choose "Run as administrator".
2) On the command window, type: chkdsk g: /f (g is the drive letter of your external hard drive, so please replace the drive letter with the corresponding drive letter of yours).
3) Press "Enter" and chkdsk will start checking your corrupted HDD and then fix any corruption on the drive.