
Table of Contents

About the Author

Reviews and Awards

Recover Deleted Files in Windows 10/11
To fix USB pen drive not showing files and recover hidden files from pen drive: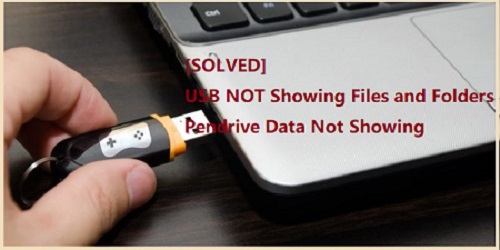 Step 1. Run EaseUS USB file recovery software.
Step 2. Scan the USB pen drive.
Step 3. Select the hidden files to recover.
Step 4. Format the USB pen drive to NTFS or FAT32.
Why Is USB Not Showing Files?
Pen drive not showing data but using space is one of the main reasons you lose data. This situation prevents you from accessing your data while the used space and unused space is showing correctly when you check. The most likely cause of this issue is a virus attack. Some unknown virus can not only infect your files but also makes them hidden. This creates an empty shortcut of your files and folders that leads to nowhere, like shortcut virus. In addition to virus infection, there are other causes that may lead to USB not showing files:
Files and folders on your pen drive are hidden
Data is accidentally deleted
The file system is not recognized by the OS of your computer
If you are annoyed by pen drive not showing data problem and you are trying to find a USB data recovery solution, you are at the right place. Here, we will show you how to recover files from pen drives to fix USB drive files or folders not showing but space used in simple ways. Know that this tutorial also works with flash drives, external hard drives, SD cards or other external USB devices.
If you experience the same problem on a Mac computer, follow this page and solve the issue flash drive not showing up on Mac and restore all lost files.
How to Fix USB Pen Drive Not Showing Data
Depending on the cause, the solution to the issue "USB not showing files" varies. If you haven't identified the specific cause yet, you can follow the standard methods below to solve your problem. In total, we offer five effective solutions to restore disappeared files and fix the USB not showing data issues.
Fix 1. Unhide Files in Pen Drive Using Windows Explorer
If the data on your USB has accidentally been hidden or made invisible by a virus, you can try to unhide your files using CMD. There are other ways available to show hidden files on a USB drive too, check them out if you want.
Step 1. Connect the USB pen drive or flash drive to the PC.
Step 2. Open Windows "File Explorer" > Go to "Tools" > "Folder" Options > Go to the "View" Tab > Check "Show hidden files, folders, and drives". Finally, click "Apply". This will make sure that the files and folders are not in hidden mode.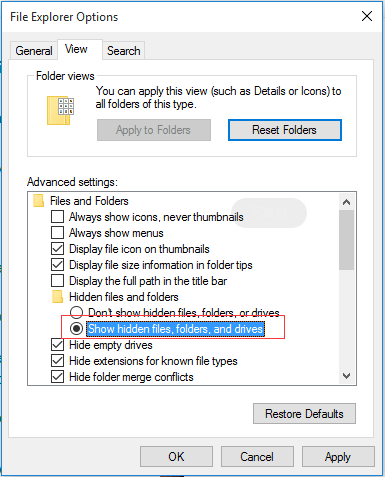 Fix 2. Download EaseUS USB Recovery Software to Recover Hidden Files From a Pen Drive
If the steps above didn't work for you, try to retrieve your data with EaseUS disk data recovery software - EaseUS Data Recovery Wizard, which is a popular third-party data recovery software. This method can recover your files and folders in all the situations mentioned above.
Whether your pen drive is not showing data due to a virus attack, hiding files, accidental deletion, or file system errors, you can directly recover your data using this reliable tool, you can even recover corrupted files from USB drive. This tool does a decent job to recover shortcut files, hidden files, deleted files, and RAW files from a USB pen drive or flash drive. When your USB is not showing files, this is the most effective way to retrieve your data.
Step 1. Connect the Pen Drive to Scan
Connect your pen drive to your computer and run EaseUS pen drive recovery software. Choose your pen drive and click the Scan button.
Step 2. Check the Scan Results
The softare will go through a quick scan and a deep scan. The deep scan is powerful enough to find all lost files, even the ones have lost names. After the software has fully scanned the drive, all your lost files will show up in the scan results. You can use the Filter function to quickly filter a file type, such as pictures, documents, videos, emails, and more.
Step 3. Preview and Recover Files
You can double-click a file to check its integrity. After the file preview, click the Recover button to save the selected files to a secure location on your PC or another external storage device.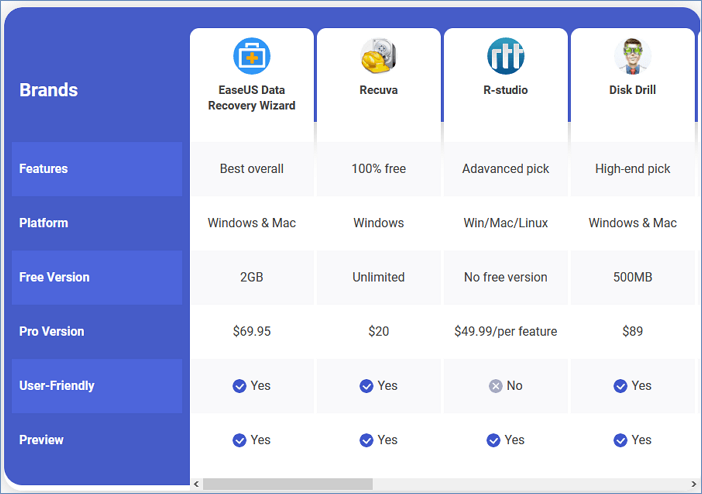 Fix 3. Show Hidden Files in Windows Command Prompt
Windows Command Prompt is a suitable tool for professionals to solve many computer storage issues. It's kind of high-level tool that requires administrator permission.
Step 1. Click on the "Start" Menu > "Run" > Type cmd and press "Enter".
Step 2. To make the USB pen drive data show up, type this commands: attrib -h -r -s K:\*.* /s /d press "Enter". (Replace "K" with the drive letter of your pen drive.)
Fix 4. Download EaseUS CleanGenius to Show Hidden Files on a USB drive
Manual execution of the command line is suitable for computer professionals, since incorrect commands can do more harm than good. Therefore, for security and usability, we strongly recommend you try an automatic command line alternative - EaseUS CleanGenius. It is a practical tool that enables you to check and fix file system errors, enable/disable write protection and update your system with one-click instead of typing intricate command lines.
Follow the simple steps below to show hidden files with this 1-click-fix software. 
Step 1.  DOWNLOAD EaseUS CleanGenius for Free.
Step 2. Start EaseUS CleanGenius, choose "Optimization" on the left panel. Next, click "File Showing" on the right panel.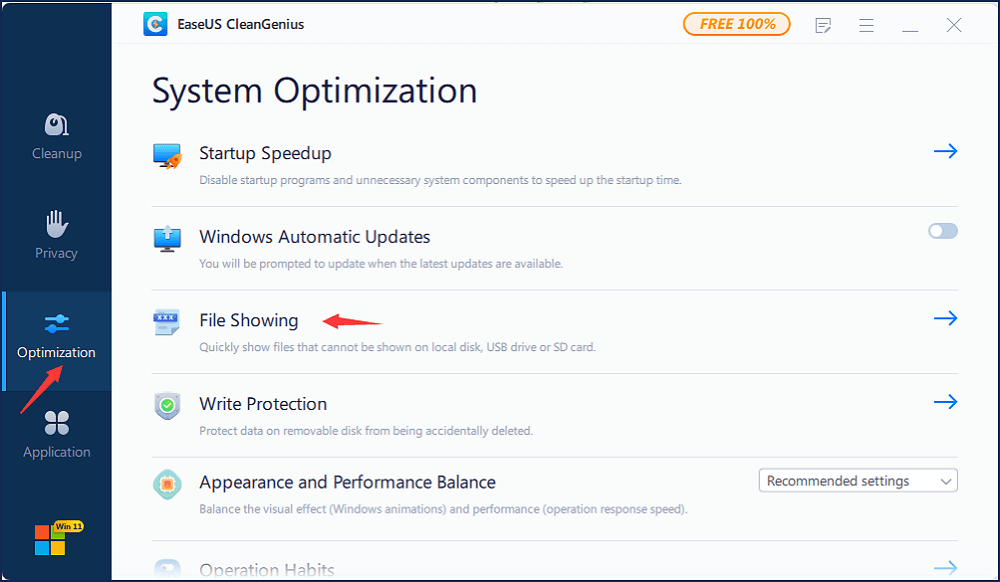 Step 3. Select the hard drive and click "Execute".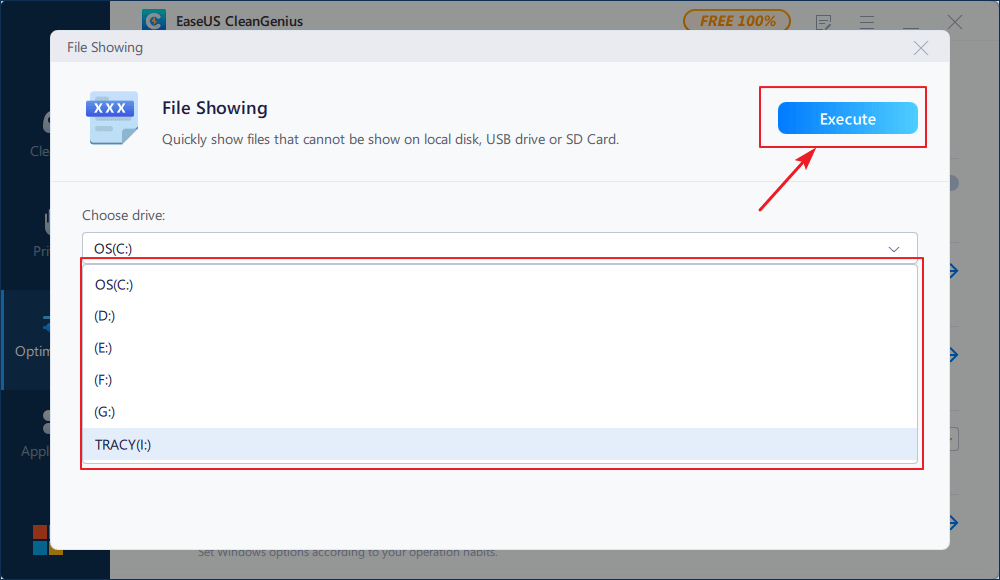 Step 4. After the operation completes, click the here link to check the hidden files.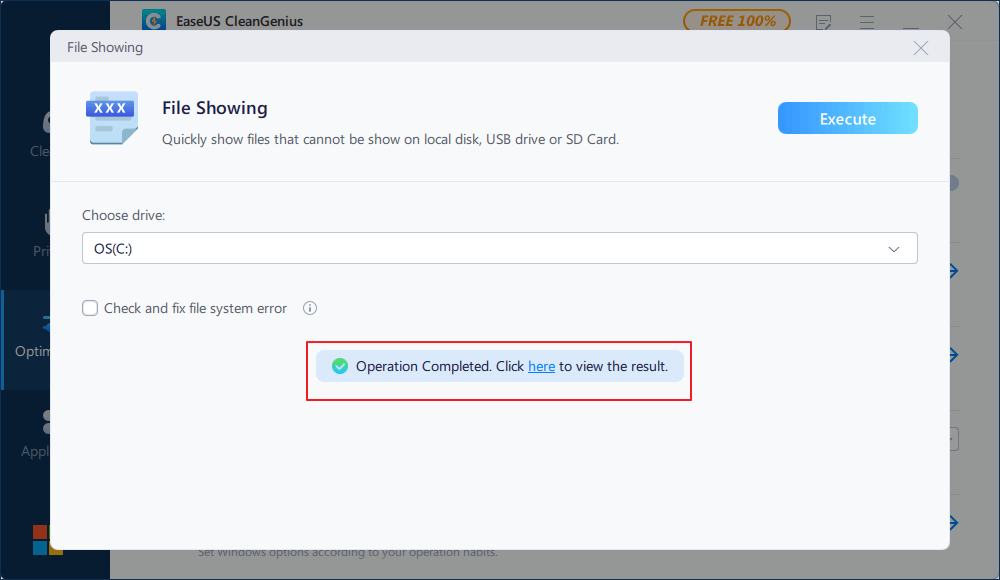 Now all your files will start showing up in your USB flash drive or pen drive. If you see a folder without a name, rename it to recover its data.
 Notice:

You can also run antivirus software on your computer to try and remove the virus. But, it does not always help. Even when it does, it may delete the virus-infected files on your USB. So, you will need to use Method 2 to recover the lost data.
Fix 5. Format the USB Pen Drive That Is Not Showing Files
When your USB pen drive data not showing, you'll see some error messages appear on your screen. This indicates something has gone wrong with your USB file system, which includes the drive is corrupted, damaged, inaccessible, or showing RAW, and asking you to format it. The common errors are usually as follows.
To overcome this kind of USB problems that cause the data not showing, you need to format the drive to a Windows-recognized file system. Since formatting erases data completely, do not start to format the disk before recovering data.
Step 1. Download EaseUS Data Recovery Wizard and perform data recovery.
Step 2. Open Windows Explorer, right-click on your USB drive, and choose "Format".
Step 3. Choose a Windows-compatible file system such as FAT32, NTFS, or exFAT to your USB, and click "Start".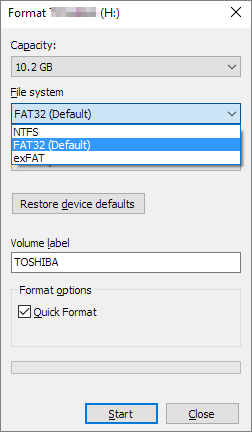 Fix 6. Check and Fix USB Pen Drive Errors
Other than the five methods outlined above, you can also try to fix the USB that is not showing files using CHKDSK. The CHKDSK command is used to check and repair the disk error on your pen drive that is not showing data correctly. Compared to running the CHKDSK command in CMD, it's more convenient to run the CHKDSK utility.
Step 1. Open "This PC", right-click your pen drive, and choose "Properties".
Step 2. Go to the "Tools" tab.
Step 3. Click "Check" to check and repair the errors on your USB.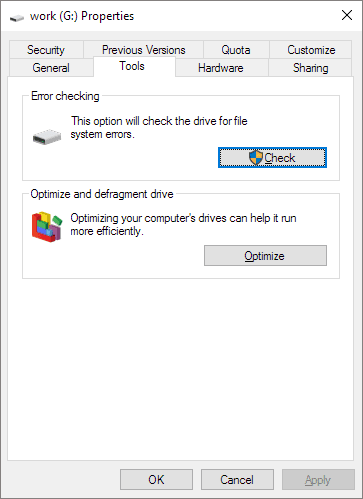 If unhiding files fails to bring your data back, it's highly likely there is something wrong with your USB. In that case, you are recommended to perform data recovery directly and then format your pen drive to remove the error. Data recovery software like EaseUS Data Recovery Wizard will help you retrieve all your data as long as the data is not overwritten. Try it and you will get back your files and folders immediately.
FAQs about USB Pen Drive Not Showing Files
Apart from offering solutions for fixing USB pen drive not showing files issue, some users may also want to know the cause of USB pen drive not showing files and how to view files. To help resolve your queries, we have collected 4 top questions that you might be interested in.
Here are those questions and answers:
1. How do I recover my pen drive data?
You can get your pen drive data lost due to deletion, formatting, or other misoperations. You should first check and restore the files from Recycle Bin.
To avoid complete data loss, you can recover deleted/formatted files from the pen drive using the reliable data recovery software - EaseUS Data Recovery Wizard. In addition to this, you can also use CMD to recover data from a pen drive if the files are hidden. For more details, you may refer to How to Recover Deleted Files from Pen Drive for help. 
2. How do I view files on my USB?
Files can become hidden on a USB drive for a variety of reasons. You can use Control Panel, CMD and EaseUS data recovery software to show or recover hidden files on virus-infected USB flash drives, hard drives, memory cards, and pen drives.
By doing so, you can make all your files viewable again on your USB drive. For detailed instructions, please refer to Show Hidden Files on USB Drive.  
3. Why do files disappear from USB?
Many users say that the files they copied to their USB drive suddenly disappear.
One might wonder, how can files on a USB pen drive go missing mysteriously? Here are the common reasons why that happens:
1). Virus infection on USB drive
2). File Explorer settings hide files on USB
3). Unfinished file transferring or failed file copying on USB 

Brithny is a technology enthusiast, aiming to make readers' tech life easy and enjoyable. She loves exploring new technologies and writing technical how-to tips. On her spare time, she loves sharing things about her favorite singer - Taylor Swift on her Facebook or Twitter.

Approved by Mahesh Makvana 
Mahesh is an experienced comuter tech writer. He's been writing tech how-to guides for about 8 years now and has covered many topics. He loves to teach people how they can get the most out of their devices.
EaseUS Data Recovery Wizard is a powerful system recovery software, designed to enable you to recover files you've deleted accidentally, potentially lost to malware or an entire hard drive partition.

 Read More

EaseUS Data Recovery Wizard is the best we have seen. It's far from perfect, partly because today's advanced disk technology makes data-recovery more difficult than it was with the simpler technology of the past.

 Read More

EaseUS Data Recovery Wizard Pro has a reputation as one of the best data recovery software programs on the market. It comes with a selection of advanced features, including partition recovery, formatted drive restoration, and corrupted file repair.

 Read More