How many of you had the experience of seeing all files and folders on a disk drive suddenly turned to shortcuts? And even you tried many times to delete the shortcut links, they reappear straight after. Feel like going nuts, huh? I know your agony, so here come the fixes. Learn keenly from the solutions and try to remove shortcut virus and convert shortcut file into original file without formatting.
Don't get into a panic if your folders containing documents, photos, and other important files unknowingly changed to shortcut links. You should know that they're infected by shortcut viruses. To restore them back, the easiest way is to download a piece of data recovery software. Among all, we select EaseUS file recovery software, which is the most competent tool for virus file recovery. No matter the files or folders are hidden, deleted or cleared by shortcut viruses, the program can get them back in entirety.
But note that before carrying out the recovery operation, please first remove the shortcut virus using CMD.
STEP 1. Remove Shortcut Link Viruses Using CMD Attrib
Warning

Please be careful while using CMD - command line to resolve your current issue. Improper use of CMD may cause serious results.
1. Right-click on Start and select Command Prompt (Admin).
Sign in with your Administrator account and password if the system asks.
2. Type: D: and hit Enter. (Replace D: with the drive letter where the virus files exist.)
3. Type: attrib and hit Enter.
4. Type: attrib -r -a -s -h *.* and hit Enter.
5. Type: del autorun.inf and hit Enter.
If you are infected by other virus, replace autorun.inf with other virus extenstion such as *.ink or *.exe so to respectively delete those suspicious files.
Suggestion: Permanent Method to Kill Shortcut Virus
Sometimes using cmd to remove shortcut link viruses is temporary, you need some further protection to kill the virus completely. Install a reputed antivirus software and run a full system scan for any trojan and virus that affects your disk right after you performed cmd attrib.
STEP 2. View and Recover Shortcut Virus Infected Files
After removing the shortcut virus from your PC, you can try EaseUS Data Recovery Wizard to recover files infected by shortcut virus.
1) Select hard drive or external USB, pen flash drive or sd memory card where the shortcut files were. Click "Scan" button.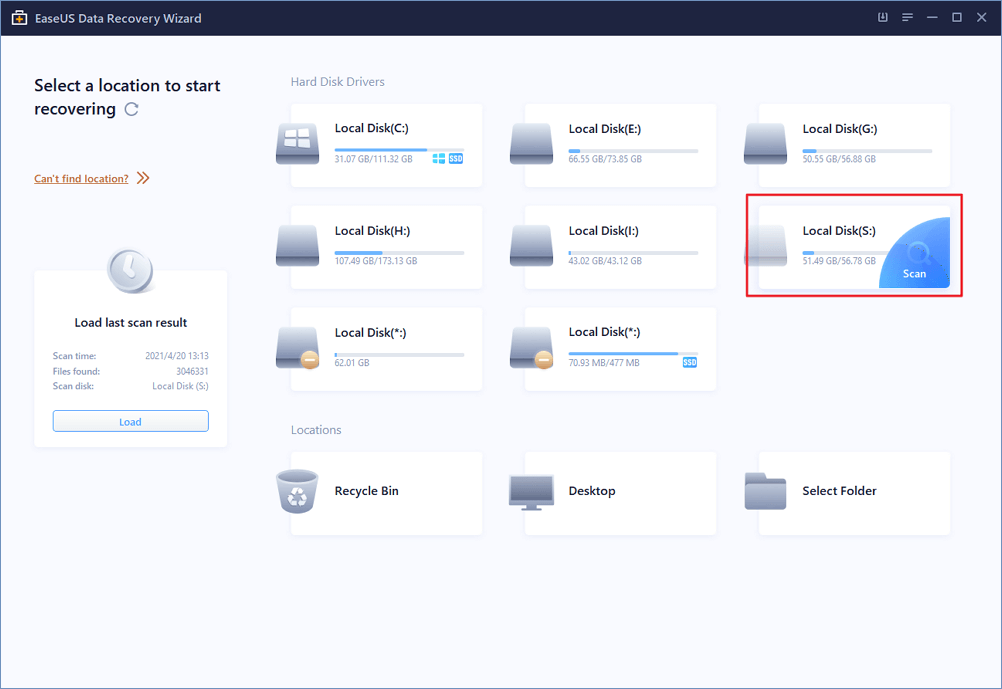 2) EaseUS Data Recovery Wizard will start a quick scan first. After the quick scan completes, a deep scan will automatically launch in order to find more files.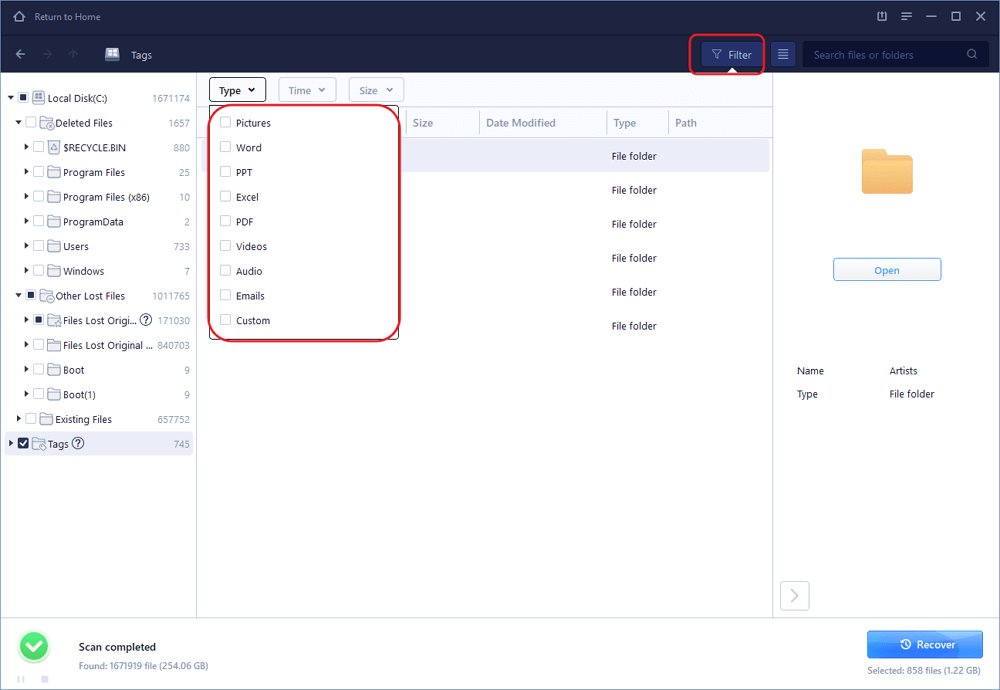 3) When the scan is complete, all hidden and deleted files will be found and displayed on the left pane. Choose the original files and click "Recover" to save them to a safe place without shortcut virus infection.