External Hard Drive Slow to Open Files
"I've got an old hard drive that's probably three or four years old. It used to work perfectly fine until a few months ago. Whenever I plugged the hard drive in and double-clicked the files to open some files, it ran really really slow to open files. I am tired of seeing the loop. It is really a waste of time to wait. Can anyone help me? Thanks."
How to Fix External Hard Drive Slow to Open Files
It is certainly tiresome when you are faced with this kind of situation, especially when you don't want to waste your time. How to handle this situation? Read the solutions below to deal with it.
Solution 1. Scan the External Hard Drive and Check for Virus
If your external hard drive takes a long time to open files, the first thing you need to do is to check whether there is a virus on it.
You can ask for help from the built-in Windows Defender or some reputable third-party antivirus software (i.e. McAfee, Symantec, Kaspersky, Avast...) to scan hard drive viruses, or simply try to remove virus without using antivirus software, instead, using cmd.
Run the Windows Command Prompt with the Admin privilege.
Type the command: attrib g:*.* /d /s -h -r -s and hit Enter. (Replace the drive letter g with your own external hard drive's drive letter.)
Solution 2. Export the Files to Another Place with EaseUS Freeware
When you're faced with a slow external hard drive, let it be a Western Digital one or other brands such as SanDisk, Toshiba, Kingston or Samsung, the best way to access data on an external hard drive that can hardly open is using EaseUS Data Recovery Wizard. It's the most proficient hard drive recovery software that takes only three steps to help users find all the data they want and export them to another device.
Step 1. Choose the external hard drive
Since you're going to recover data from the external hard drive, run EaseUS Data Recovery Wizard and under the External Devices tab, choose the exact drive where you lost data. Click Scan.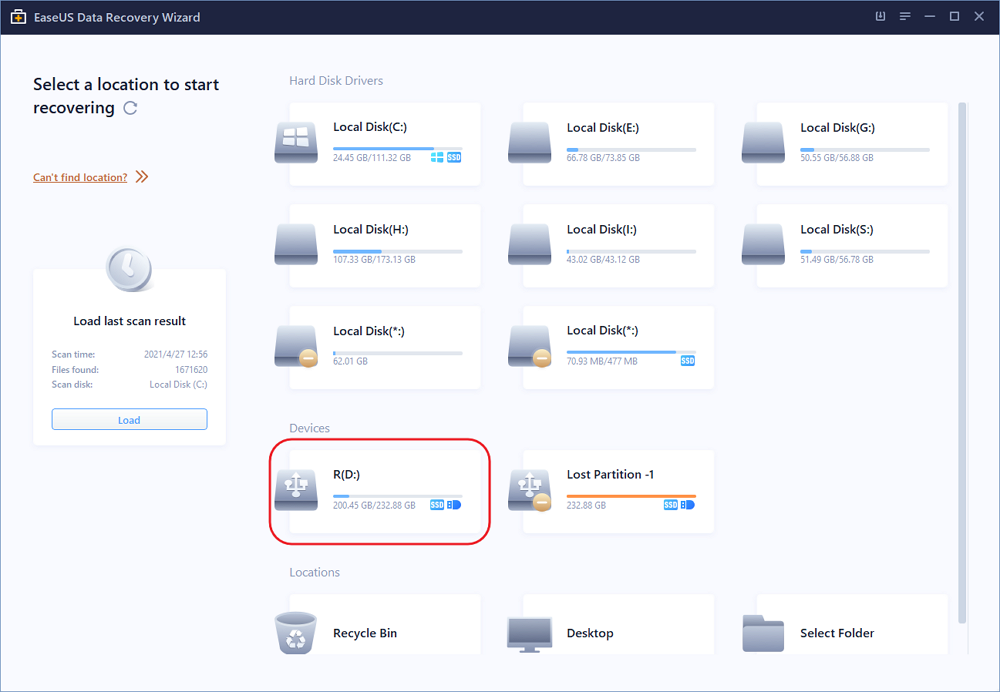 Step 2. Scan for lost data
The software will start immediately to scan all over the selected drive for all lost data. During the scan, you could see more and more data showing up in the results.
Step 3. Preview and recover data
After the scan is over, check the scan results for the desired data. You can preview the file by double-clicking on it. Click Recover and choose another location to save the recovered data.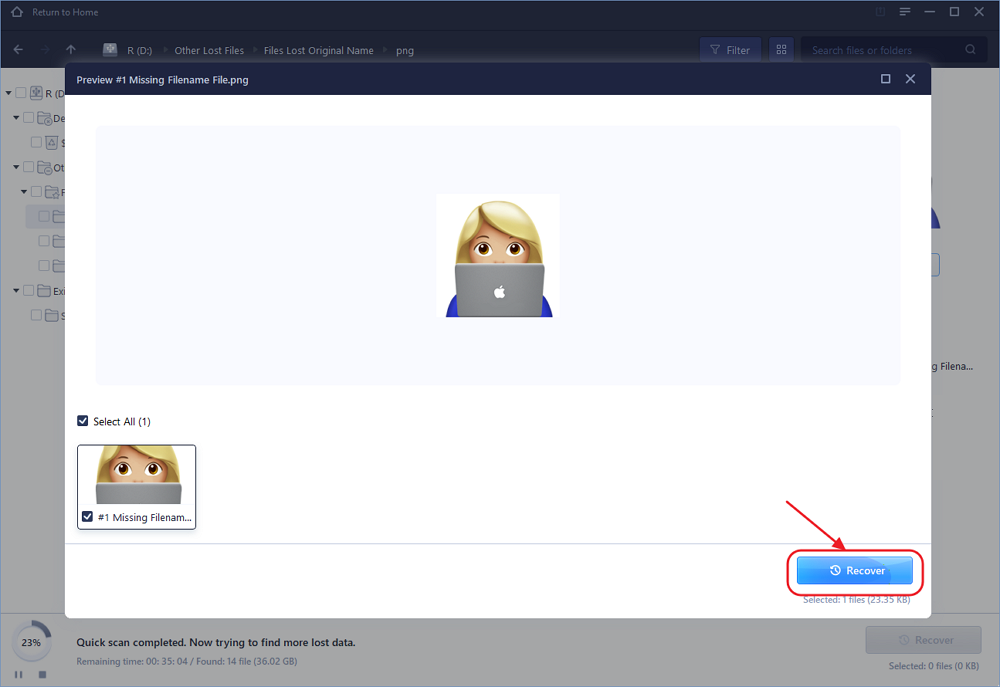 Other Solutions: Extra Tips to Fix "External Hard Drive Slow to Open Files"
Change the SATA cable.
Change the USB 2.0 port to USB 3.0 port.
Perform disk fragmentation to optimize the disk.
Check and repair hard drive logic errors and bad sectors.
Send the external hard drive to hard drive repair center or simply replace the slow hard drive with a new one.