Causes of Data Loss on PNY Micro SD Card
PNY microSD/SDHC/SDXC cards, memory cards, and USB flash drives are very familiar to people all over the world, and the customer group is very huge accordingly. So, it's significant to introduce a piece of PNY SD card data recovery freeware in order to save people out of data loss trouble on 1GB, 2GB, 4GB, 8GB, 16GB, 32GB, 64GB, and 128GB memory SD card.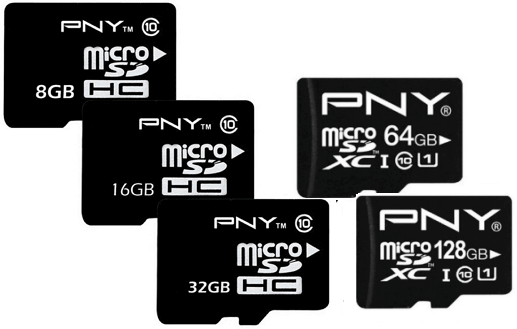 How did users lose pictures, photos, image files, documents, music files, and other media files usually? Here is a list of causes to data loss on PNY micro SD card, about how users lost data while using the card in a camera or a smartphone:
Accidental deletion while viewing files on a phone, camera or a Windows computer or a Mac.
Format PNY SD card without a backup.
Camera low battery and dead.
PNY card error: raw file system, file system corrupted, SD card data inaccessible.
Other damage like dropping onto hard ground, water drowning...
Before you start restoring the lost data from PNY SD card, it's also necessary to find out what kind of errors (Logical or Physical) that has caused data loss on your SD card.
 Important

Logical Error: Mostly when the SD card becomes inaccessible, corrupted or formatted, it's is a logical error which can be fixed with ease. And data can be restored.
Physical Error: When your SD card, USB flash drive is damaged (broken or drown), you can take the device to a local manual data recovery center for help.
Free PNY Recovery Tool (For Windows and Mac)
After finding the exact problems on your PNY SD card, you may want to know how to restore lost files from the card. We'll show you how to perform SD card data recovery on both Windows computers and OS X machines with EaseUS SD card recovery software.
To do so, it will require a card reader to connect the PNY card correctly to your computer as shown below so to make the card readable by Windows and Mac: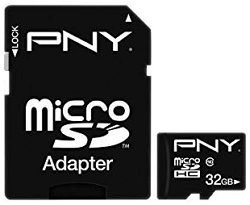 PNY SD Card Recovery in Windows (latest Windows 10 is supported)
Stop using your SD card immediately once you lost files on it. Continuing using the card would hugely increase the chance of data overwriting, which makes data unrecoverable.
Step 1: Connect the SD card to PC
Insert the SD card to a card reader, and connect the card reader with your SD card to a healthy computer.
Step 2: Run SD card recovery software and scan the card.
Launch EaseUS Data Recovery Wizard on your PC and select your SD card under the External Devices column.
Then click Scan to start finding lost data on your SD card now.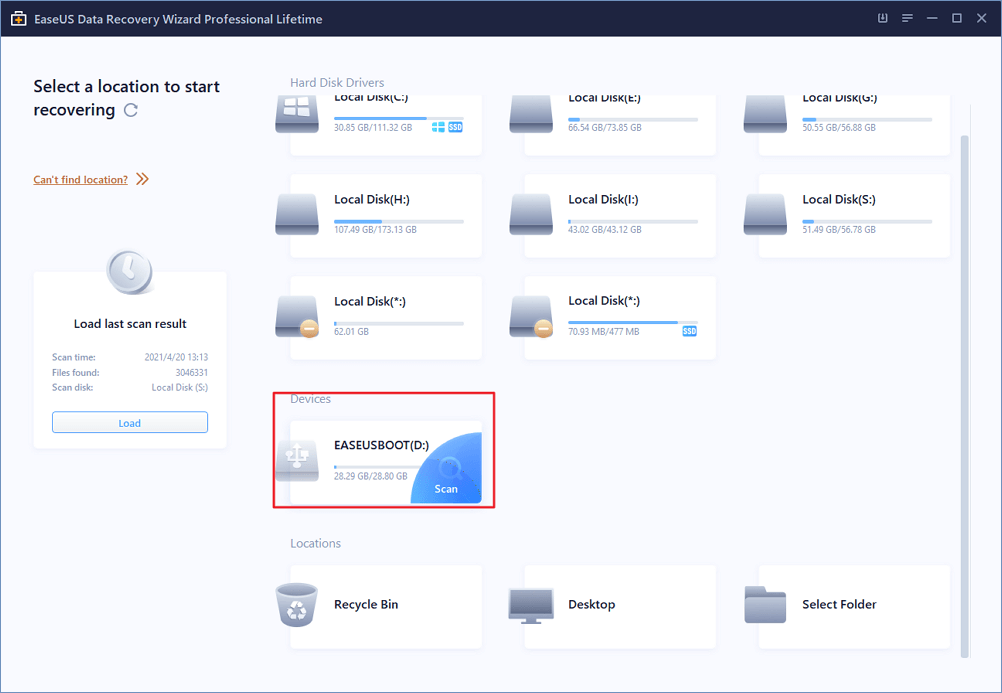 Step 3: Check found SD card data.
After the scanning process, you can preview and find your lost SD card files from below listed tabs:
Deleted Files: List your deleted files there.
Drive X: All lost files can be found here.
Lost Partition Files: Check first if it's for formatted recovery.
Extra Files: Finds files that lost names or paths.
And you can use Filter and Search to quickly find your files.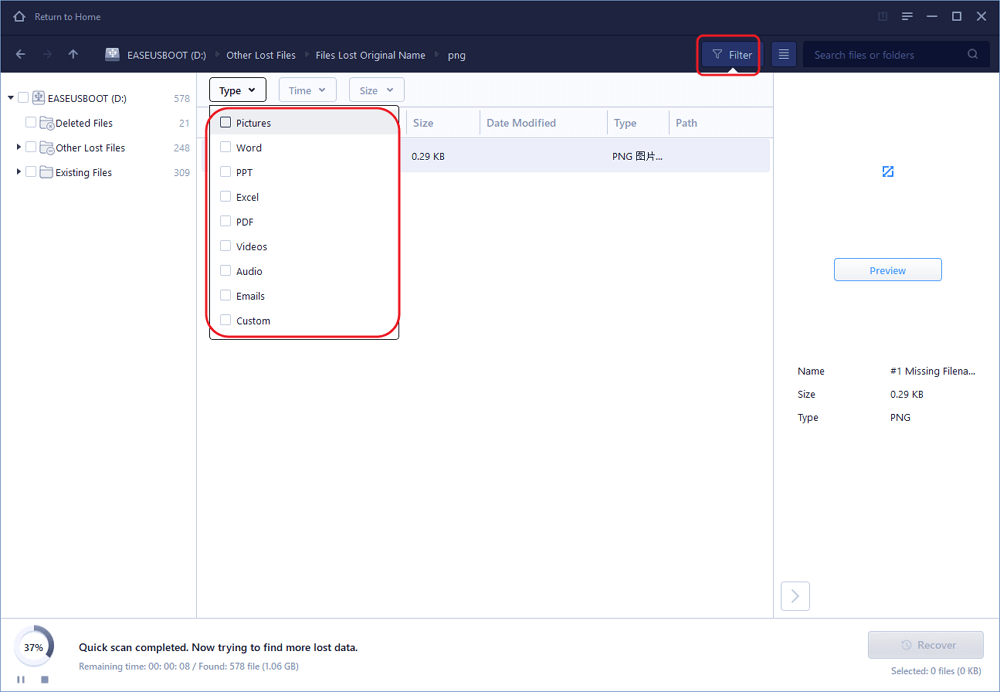 Step 4: Restore SD card data.
You can check and preview found files by double-clicking each one of them.
Then click Recover to save found SD card files to a secure location on your PC or an external storage.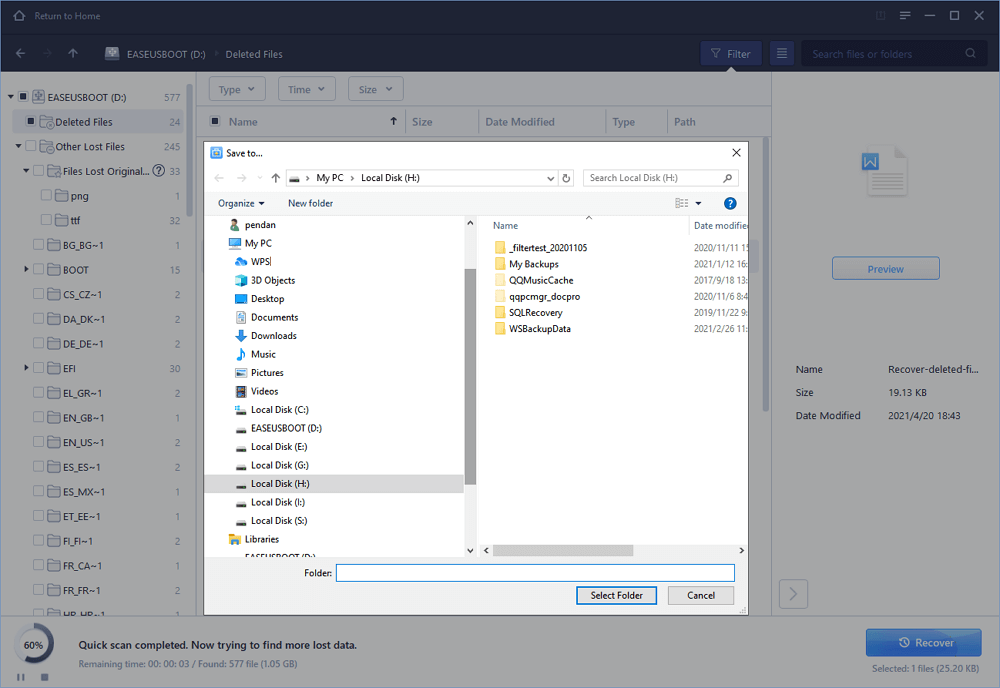 If you are a Mac user, please refer to how to recover files from SD card on Mac for help and see how to recover lost data from PNY SD card on your own.
Useful Tips:
1. EaseUS Data Recovery Wizard Free for Windows and Mac versions support up to 2GB file recovery. If your lost data exceeds the limit, please upgrade the free version to EaseUS Data Recovery for Windows Pro and EaseUS Data Recovery Wizard for Mac Pro with unlimited data recovery capacity.
2. Wait patiently during the scanning process, which will thoroughly scan all lost files for you.
3. In the case of data overwriting, do not save the files to the original place where it lost.